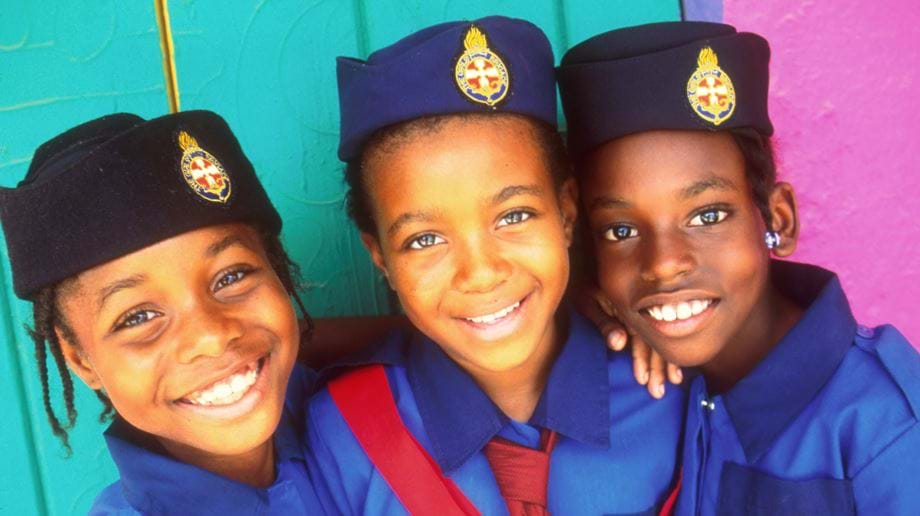 Family Holiday Tips & Advice
Your Family Holiday Questions Answered
A family holiday is always special, whether it's your first, second or fifth. At Turquoise Holidays, we understand how crucial it is to get every detail spot on, so you can focus on having fun, rather than being bogged down by the little stresses travelling with little ones can bring. Many of our team are parents themselves, so have first-hand experience of planning a family holiday themselves! Here, we bring you our top tips and advice, as our family holiday experts answer your frequently asked family questions.
What are the best family holiday destinations?
There's plenty of places which are family-friendly! For a relaxing family holiday, we'd recommend Mauritius, the Maldives, Antigua or Saint Lucia, as they all offer a tropical beach setting with plenty of activities for children. A safari is a great family adventure and South Africa offers a number of luxury lodges for a comfortable introduction to the African bush. A holiday to Thailand offers many unforgettable experiences wrapped in one, including close-up encounters with elephants. But if you're a really adventurous family, then every destination is great for families!
What are the best all-inclusive resorts for families?
There's lots of all-inclusive resorts which are brilliant for families. We love the kids' clubs at Heritage Le Telfair in Mauritius and Carlisle Bay in Antigua, while LUX* South Ari Atoll proves the Maldives is a great destination for families. Constance Ephelia in the Seychelles is an option that's both beautiful and practical. If you're thinking of going on a family safari, then Hemingways Ol Seki in Kenya and Madikwe Lelapa Safari Lodge in South Africa are excellent choices, while Baraza Resort & Spa in Zanzibar serves as the perfect post-safari chill-out. There are lots more and if you can be flexible on your meal plan option, then that opens up many more family-friendly resorts for you to choose from.
Do kids go free at all-inclusive resorts?
It depends on where you're staying. Some resorts upgrade children to the same board basis if the adults are paying for all-inclusive, so it's best to check with one of our travel specialists if the resort you're looking at offers this. Generally speaking, this option only applies to children under 12. There are often kids-stay-free offers – not always all-inclusive – but speak to our team and they'll be able to tell you our latest offers.
Where are the best family beach holidays?
Building sandcastles in the sun is the basis of any great family holiday. The Caribbean and Indian Ocean offer sun, sea and sand in (bucket and) spades, with islands like Mauritius, Saint Lucia and the Seychelles archipelago all family-friendly destinations. If you fancy something a little off-the-beaten-track, then Zanzibar or Oman are both places big on family fun with all the sand you could want to build a sandcastle! For more family beach holiday inspiration, visit our collection.
Where are the best places to go on holiday with a baby?
Long-haul holidays are quickly dismissed by young families but we'd encourage you to take that leap of faith! The Caribbean is a short eight-hour flight by long-haul standards and resorts like the Colony Club in Barbados are waiting with amazing kids' facilities and amenities, leaving you to concentrate on making happy memories. The Indian Ocean is slightly further away but Mauritius is a simple overnight flight. Heritage Le Telfair is one of the few properties that look after children of any age.
What are the best kids' club holiday resorts?
Apart from the natural playground you've whisked your children to, many hotels also have incredible kids' clubs so your little ones feel like they've landed in a playful paradise. Soneva Fushi's kids' club is called The Den (a super-cool name for starters) with not one, but two pools hiding within the palms for plenty of fun. Elsewhere, you can make dodo cookies at Four Seasons Resort Mauritius at Anahita, watch films at The Treehouse at Sandy Lane in Barbados or even learn Muay Thai boxing at Anantara Layan in Thailand. Find out more information about these kids' clubs and many more.
What ages do kids' clubs cater for?
It really depends where you're going. Some resorts will cater for kids right from birth, while others will only have facilities for toddlers and upwards. If you're not entirely sure what some resorts might offer, speak to one of our travel specialists and they will be happy to help.
What type of family holiday should I go on?
That's a great question! If you like to relax as a family on a beach lapped by a beautiful lagoon for the snorkel, then a Bucket and Spade or Water Babies holiday seem like they would be right up your street. However, if you're family with a thirst for Adventure, then you have such a variety of experiential holidays to go on! We're talking exploring the jungle and islands of Indonesia or even an epic trip in Australia. If Wildlife is passion you all share, then there's a safari in Africa or an ethical elephant experience in Thailand.
What should I pack for a family vacation?
We're brimming with lots of tips and advice on what you should pack for the children, so you're holiday-ready. If you're travelling with infants, then we'd recommend buying things like nappies and formula once you're past airport security in somewhere like Boots.
Think about buying a snorkel and mask in advance so you're safe in the knowledge they'll fit your child. Then you can practise in the bath to build the excitement for your holiday! When it comes to the flight, we'd advise packing travel sickness tablets (even if your child doesn't normally get travel sick) and plenty of snacks so your little ones don't get hungry along the way. Specially designed cushions for the footwells allow children to put their legs up and relax easier during the flight, so these are worth looking at investing in, too.
It goes without saying, but take plenty of books and games, both for during the flight and when you've settled in at your resort. Even if there's a fantastic kids' club, children will love having games they're familiar with. Take new ones as well that will work well with where you are, like 'diving sticks' for the pool!
Why should I book our family holiday with Turquoise?
Many of us in the Turquoise Holidays team are parents ourselves, so we can completely understand every concern, query, desire and excitement that comes with planning your family holiday. We've been there and met exactly the same hurdles, so are ideally experienced to help reassure you and offer first-hand advice on how to make your family adventure a truly unforgettable one. Not only that, we've visited the destinations and stayed in the hotels we feature, so can really help you choose one that suits you all best, no matter what your needs or requests are.
#lovewhereyougo
Stay social with Turquoise
Stay in touch
Sign up to our newsletter for the latest news and offers
Cookies
Our website uses cookies. Click accept to receive all cookies or change your cookie settings. You can also view our Privacy Policy to understand more about how we use cookies.
Privacy Policy