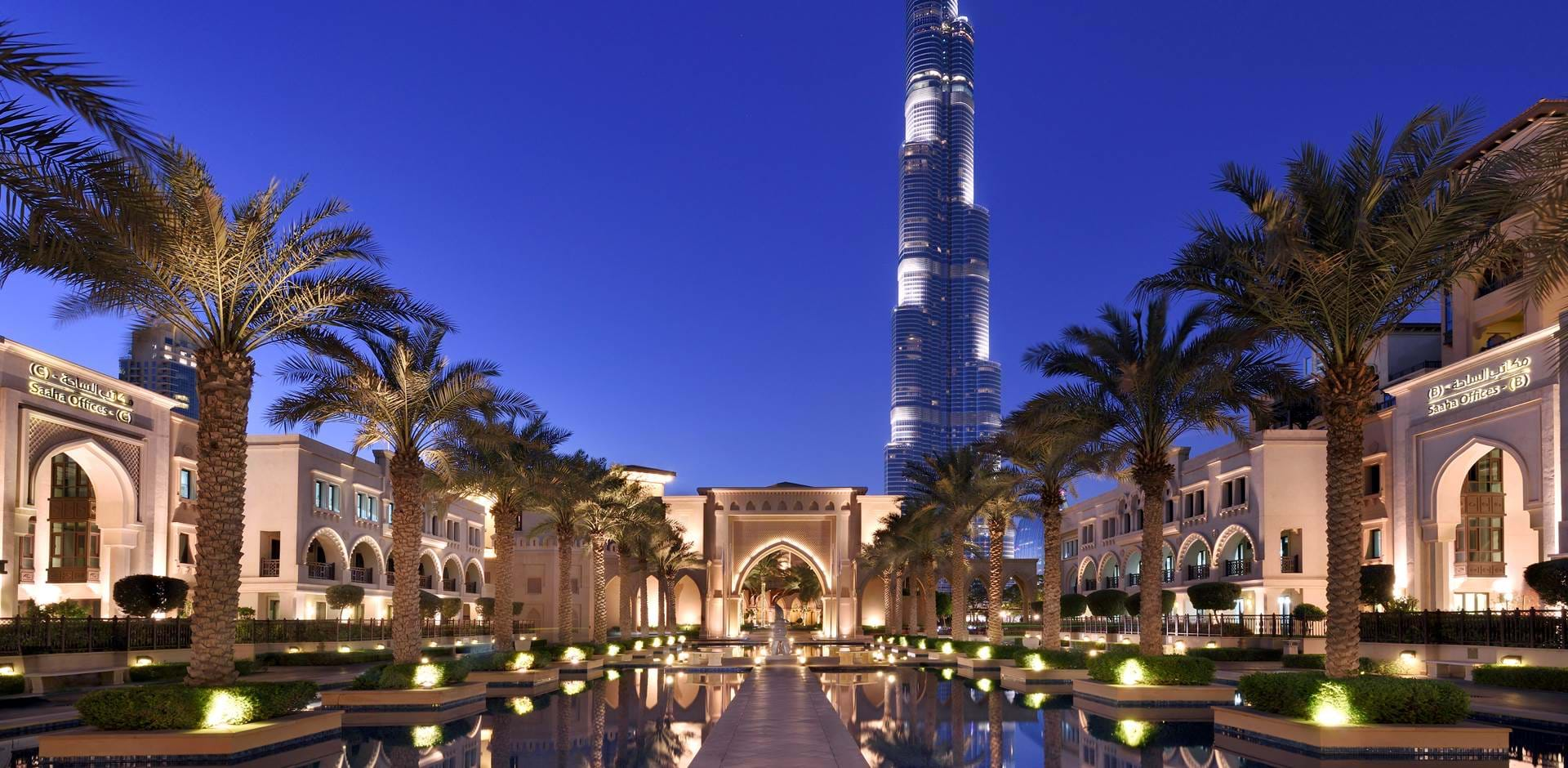 Middle East - Luxury Dubai Holidays
Luxury Holidays In Dubai
Dripping with glitz and glamour, a luxury holiday in Dubai is like no other. Audacious architecture dominates its skyline, like a futuristic paradise in the desert and you can't help but have your imagination captured by this spectacular display of ambition and innovation. So, whether you're looking for a couple's holiday, honeymoon, or family holiday in Dubai, stay tuned to learn more about what this location offers.
It's hard to believe that only a few decades ago Dubai was just a sleepy fishing village, but designs like the impossibly tall Burj Khalifa, Burj Al Arab and Palm Jumeirah mean Dubai is now known for putting the luxury in luxury holiday. Supersized malls, aquariums and water parks make the location an exciting playground for couples and families looking to holiday in Dubai. With a golden sandy coastline that stretches as far as the eye can see - you can easily relax in the year-round sunshine.
Dubai has pockets of local culture, too. Dubai Creek is home to the original dhow fishing port and a heritage village where traditional Arabic arts and crafts are still practised. The vast desert beyond the modern metropolis promises adventure, with thrilling dune safaris and intimate Bedouin camp stays offering priceless insight into this unique way of living. It's hard to find something that you can't do on a holiday in Dubai. There's nowhere quite like it.
Dubai Experiences
Dubai Holiday Highlights
As well as its super-modern skyline, Dubai has a plethora of brilliant beaches that make the city the perfect place to escape to for some winter sun. Jumeirah Beach is perhaps the most well-known, an idyllic stretch of white sand that also gives you the best views of the Dubai skyline, including the Burj Al Arab hotel which juts out into the sea. On the other side of the Burj Al Arab lies Kite Beach, a spot ideal for kite surfers but is also lined with food trucks and even a beach library so you can lose yourself in a good book while soaking up the rays. La Mer is the new beach on the block, where pastel-coloured beach cabanas sit between hammocks slung between palms, food huts and cool graffiti art.
Dubai is sometimes known as the 'desert city' and there's a reason why. Explore behind the glass-fronted skyscrapers and you'll see an endless expanse of rust-red dunes rippling into the horizon. A desert safari is probably the iconic Dubai holiday experience, a high-octane thrill where you're whipped up, around and down the steep sandy dunes before you pause for breath in front of a molten sunset. Hopping in a dune buggy or going sand boarding are other classic activities in the Dubai desert. You can finish off your desert safari at a Bedouin camp, the flames of lamps flickering to the sounds of traditional music and dance while you enjoy a sumptuous meal under a canvas of stars.
Best Restaurants In Dubai
Something of an institution in Dubai, Fridays in the Emirati city are made for one thing: brunch. As a result of it being so well established, there aren't any shortage of options for you to choose from. Savour the champagne brunch at Address Downtown with views across to the hotel gardens and the stratospheric Burj Khalifa. Or, if you're after a big Friday banquet, the Madinat Jumeirah offers possibly the biggest brunch platter, with 130 chefs on hand and a map to help you get back to your table the food offering is so big.
Dubai's Downtown area is now its beating heart, home to a wealth of shopping, restaurants and activities suitable for people of all ages. If you're on a family holiday to Dubai, then head to The Dubai Mall, one of the largest shopping malls in the world. Over 1,200 shops and countless restaurants sit under its roof, while it offers endless entertainment options for families – an aquarium, underwater zoo, cinema complex and KidZania, an interactive role-playing theme park for children. A trip up to the observation deck of the world's tallest building, the Burj Khalifa, is well worth it for the epic views and the way the city's other high-rises are dwarfed in comparison, while make sure you witness a show performed by the Dubai Fountain as well, a dazzling spectacle of lights, music and dancing water.
The best thing about Dubai is you have everything you could possibly do at your fingertips. There's water parks, golf courses, swimming with dolphins, indoor theme parks, incredible beaches, brilliant desert adventures and so much more. There's even an indoor ski resort – right in the heart of the desert. So, when you're visiting Dubai, you shouldn't really be asking what there is to do in the city, you should be asking what isn't there to do!
Regions
Where to stay in Dubai
If there was one word that encapsulated Dubai, it would be ambition. The places you can stay mirror the city's vision, raising the bar when it comes to luxury, service and design. Some resorts look like grand European mansions, while others have the appearance of an authentic Arabian palace. Wherever you choose to stay, no stone will be left unturned.
PLAN YOUR LUXURY DUBAI HOLIDAY
Enquire Now
Weather
The best time to visit Dubai
Dubai, and the United Arab Emirates in general, only really has two climates: hot and hotter. The city is treated to year-round sunshine and little rainfall and whatever time of year you visit Dubai, sun cream and plenty of water is essential as the UV rays are particularly strong in the UAE.
November to March is the 'coolest' time of year to visit, with daytime temperatures hovering around the mid-20s (degrees Celsius). This is the best time of year to visit Dubai, as the days are comfortable enough to walk around in and still warm enough for a day on the beach. Come night-time, temperatures can drop as low as 14°C, making for pleasantly cool evenings. In January and February, you might experience some rain, although this usually occurs in the form of really short showers.
From March, the mercury really begins to rise, with June to August seeing scorching temperatures that are regularly in excess of 40°C, coupled with high humidity. We wouldn't recommend exploring outside for too long in these boiling temperatures and air-conditioned malls and hotels can provide welcome relief. Hotels can be better value during this time, though.
Dubai Travel Guide
Dubai holiday travel essentials
Do I need any vaccinations for Dubai?
No vaccinations are currently recommended for Dubai. For current travel health advice, you should seek guidance from your GP at least four to six weeks prior to travel.


What is the time difference between Dubai and the UK?
United Arab Emirates is 3 hours ahead of United Kingdom
How long is the flight to Dubai?
The direct flight time from London to Dubai is around seven hours.
What is the currency in Dubai?
The currency is the United Arab Emirates dirham.
Do I need visa for a holiday in Dubai?
British passport holders need a visa to visit the United Arab Emirates and this is issued free of charge upon arrival.
Yes, Dubai does have Uber and you can even book in advance by up to 30 days.
Do I Need Travel Insurance In Dubai?
Travel insurance is mandatory for people visiting Dubai on a visa, except for British passport holders, for which insurance is optional. 
No, shopping in Dubai is not tax-free and a 5% VAT was introduced in 2018. Though, exporting certain goods is VAT free.
Dubai Travel Specialists
Meet our holiday specialists
One&Only The Palm, Dubai Video
Take a Peak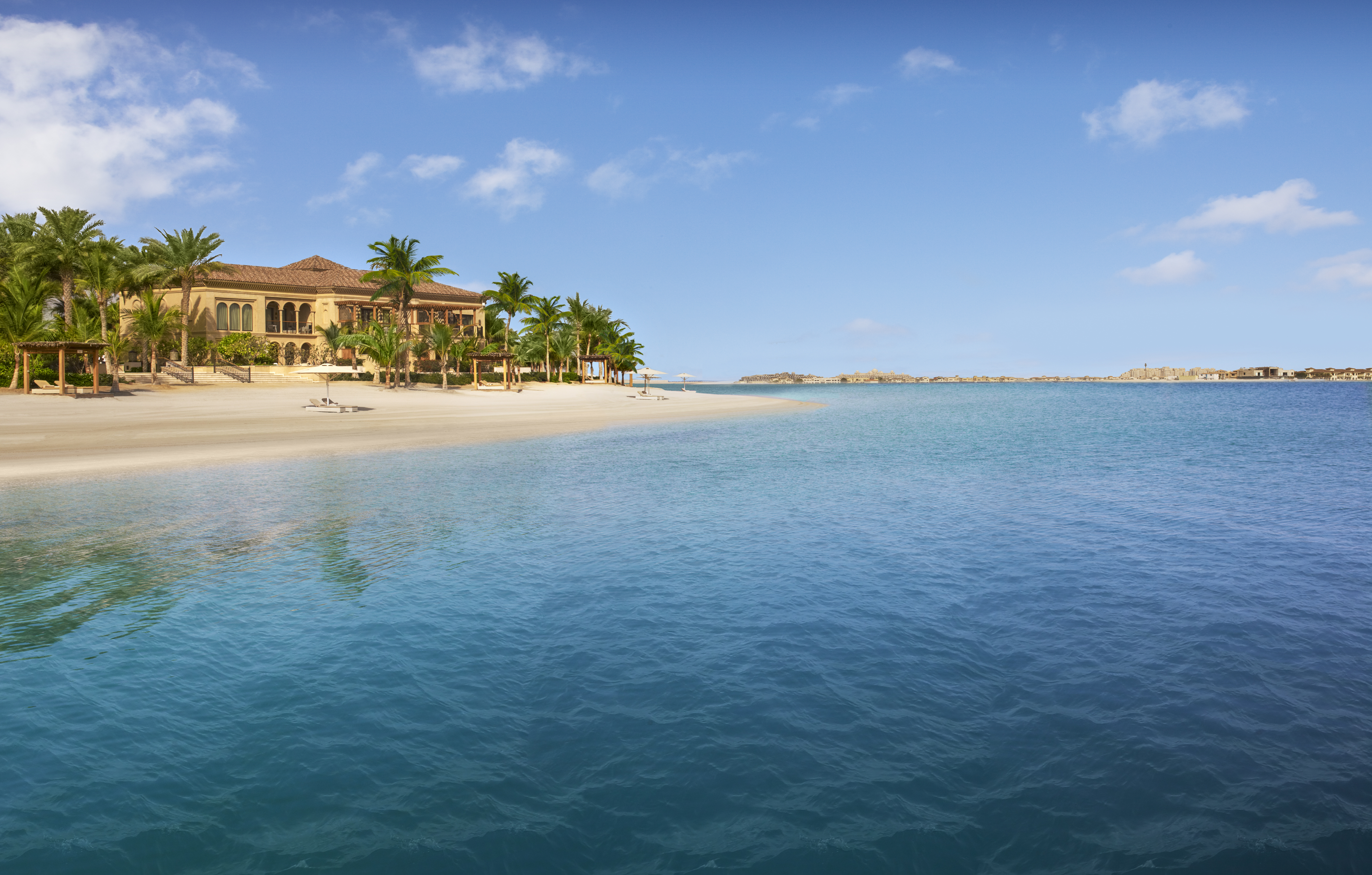 Dubai inspiration
CANVAS
Head to our blog CANVAS for more inspiration, insider secrets and diaries from our team on Dubai.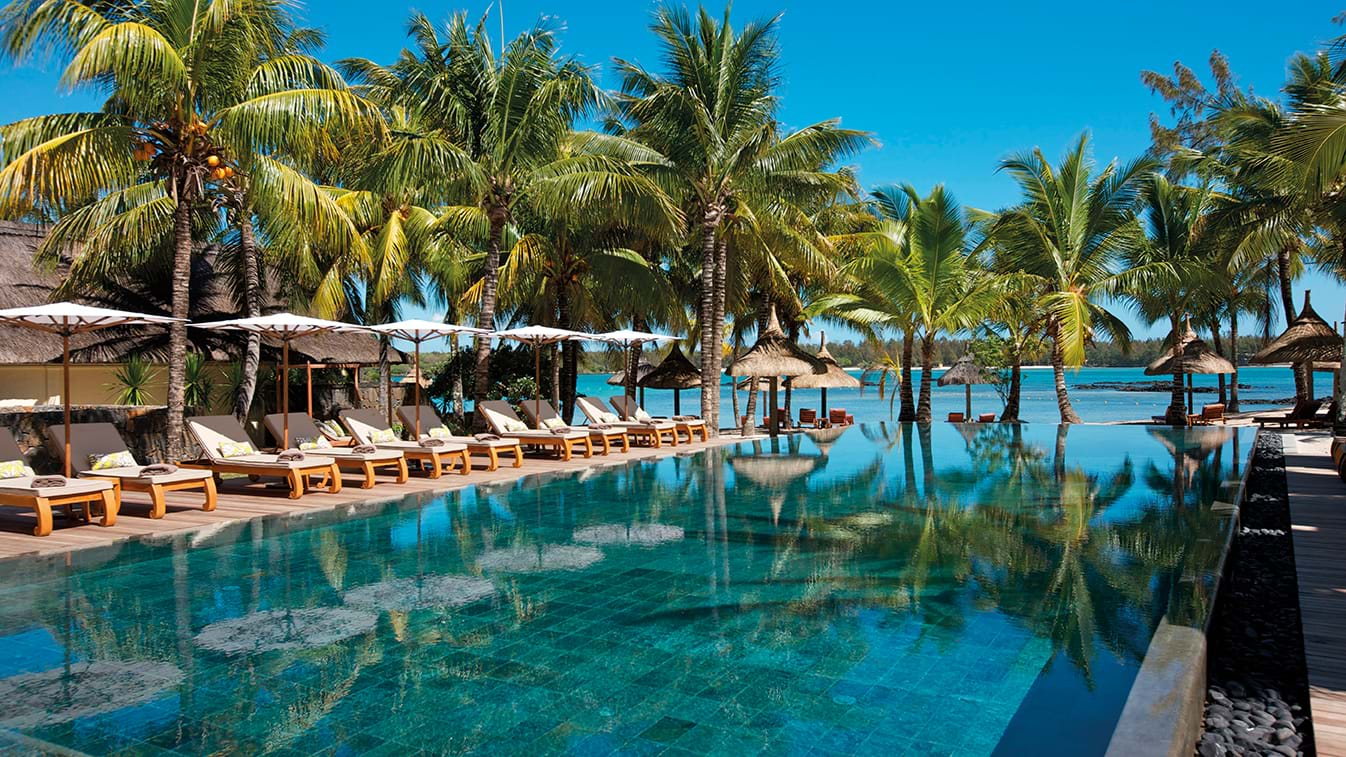 Twin Dubai with Mauritius
Mauritius
Stay in touch
Sign up to our newsletter for the latest news and offers
Cookies
Our website uses cookies. Click accept to receive all cookies or change your cookie settings. You can also view our Privacy Policy to understand more about how we use cookies.
Privacy Policy