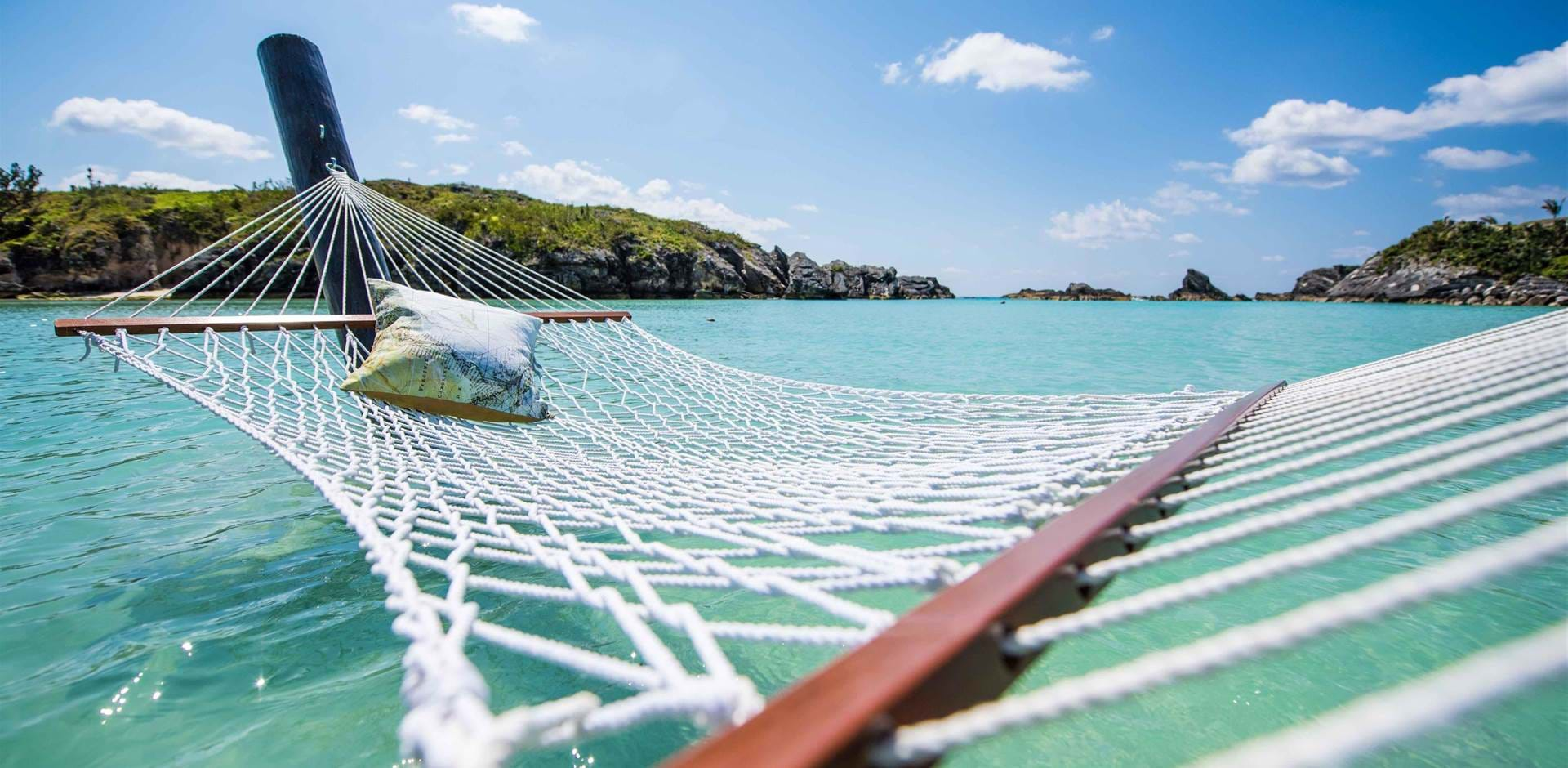 Overview
Holidays in Bermuda 2023/2024
Pink-sand beaches and pristine waters
Rich history and culture
An immaculate capital
No wet season
Daydreaming of your next tropical island getaway? Close your eyes and what do you see…pink sand beaches, swaying palm trees in the breeze, and pristine waters…Bermuda is just what you're looking for.
This serenely sophisticated island has more to it than meets the eye. Delivering a year-round semi-tropical climate, this archipelago of 181 islets and islands, spans 22 miles in length and 2 miles in width, housing something for every visitor. A handsome island lined with charming pastel-coloured cottages and rocky coves, here you'll find museums, art galleries and botanical gardens for the urban traveller, forts aplenty and the UNESCO World Heritage Site of St George's for the history buffs, idyllic beaches for the sun worshiper and many, many golf courses for the discerning player. We haven't forgotten the marine life enthusiasts – home to some of the world's best dive sites, Bermuda boasts beautiful reefs and countless shipwrecks for divers and snorkellers to explore.  
Offering the best of both worlds, visit Bermuda in the British winter months to enjoy milder temperatures for walking, exploring, or golfing, or in the British summer months for sun and sand. Experience raft-ups with locals, take in an exciting cricket match or watch a thrilling sailing race. No matter the time of year, you'll be welcomed with warm smiles and a unique island vibe! And, no trip to Bermuda is complete without sampling the island's national drink – a refreshing rum swizzle.
Accommodation
Where to Stay In Bermuda
Plan Your Holiday
Enquire Now
Experiences
Bermuda Highlights
Explore the centuries-old town of St. George's
Once Bermuda's capital and now a UNESCO World Heritage Site, St. George's is well worth a visit. Join a walking tour and bask in the charm and beauty of this 400-year-old town. Well-preserved historic buildings, quaint streets and a number of forts all wait to be explored.
Bermuda is a golfer's paradise with more courses per capita than anywhere else in the world. The game is part of island life here. There's a course for every level whether you're looking for a challenge with cliffside views and ocean breezes or more laidback inland holes for a gentle game.
Pick up your snorkel and hop in from the shore to explore the underwater world, or venture further and dive one of the many shipwrecks and colourful reefs Bermuda has to offer – get ready to see snapper fish, sea turtles and spotted eagle rays along the way.
Taking place over two days in the summer, Cup Match is one of Bermuda's most anticipated events of the year! Make sure you visit at the beginning of August and spectate this intense annual match between rivals St. George's and Somerset.
The natural wonders of the Crystal Caves
Exploring these dramatic cave systems is an experience not to be missed! Climbing stalagmites, hanging stalactites and sapphire underground pools are what you'll find in these caves formed over millions of years ago.
Weather
The Best Time to Visit Bermuda
Bermuda Temperature:
Bermuda enjoys comfortable temperatures all year. It's position in the Atlantic means the high season is during the British summer months. The island also doesn't experience a wet season, so rainfall is steadily minimal throughout the year.
When is best to visit Bermuda on a holiday?
May to October is peak season, where temperatures average 28oC, thanks to the Gulf Stream. The Bermuda-Azores High, is a high-pressure zone that rests to the east of the island during the summer months, protecting Bermuda from stormy weathers. It's also the time when Bermuda celebrates their Carnival, Cup Match, Emancipation Day and Mary Prince Day, as well as Bermuda Day so you can expect to see parades, music, dancing, and festivities galore!
For cooler weather and fewer crowds, visit between November and April where average highs are 18oC allowing the keen explorer to comfortably enjoy the island with plenty of sunshine too.
Travel Guide
Bermuda Travel Essentials
No vaccinations are required for Bermuda. However, please consult your GP at least four to six weeks prior to travel for current advice. There is no known local transmission of Zika virus in Bermuda.
The time difference is GMT -3 hours.
The flight time from London to Bermuda is roughly 7 hours and 15 minutes.
The currency is the Bermuda dollar, although US dollars are also widely accepted and trades at the same rate as the Bermuda dollar.
UK nationals don't need a visa to travel to Bermuda. However, your accommodation must be booked before you arrive.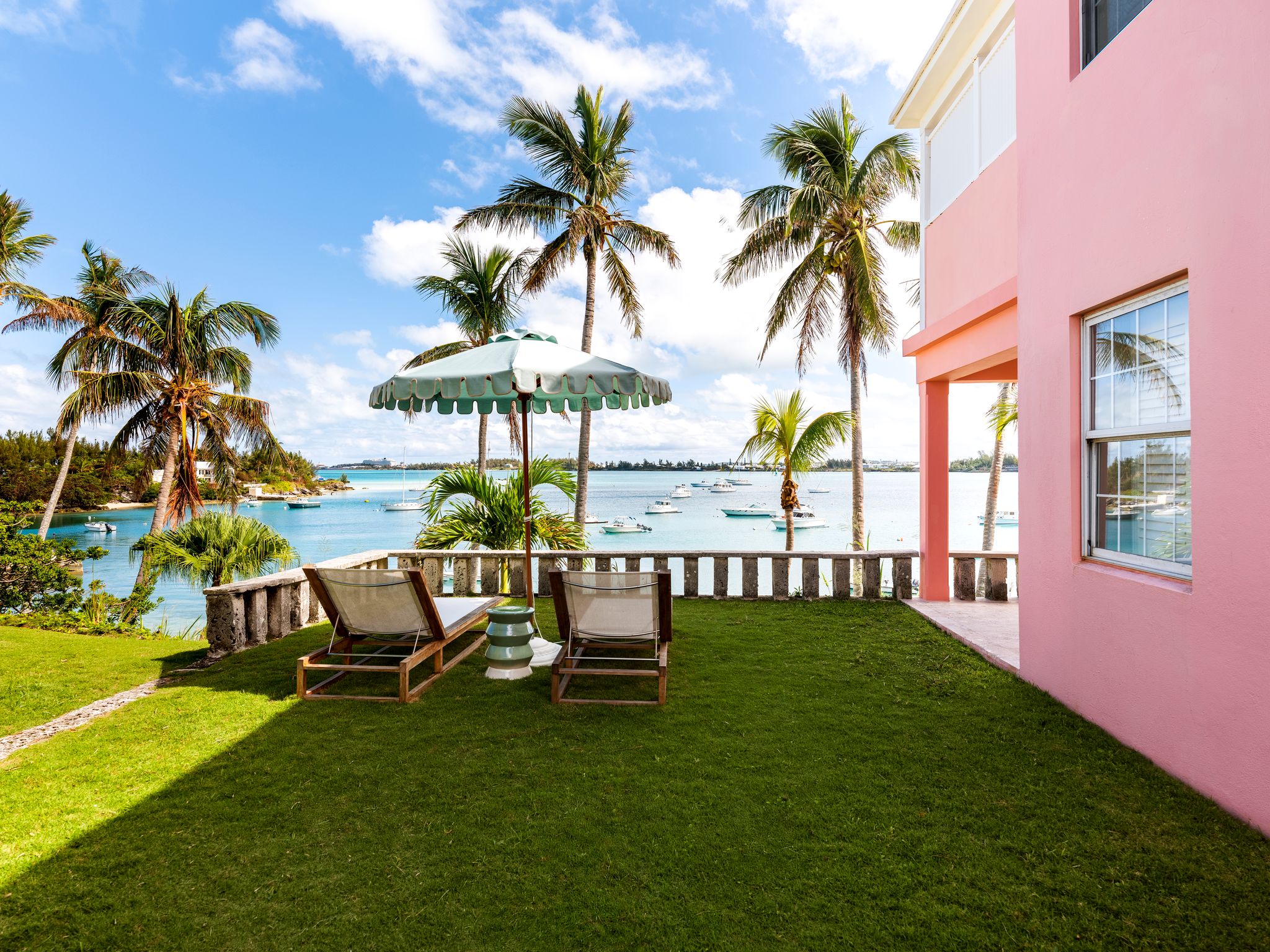 Top Bermuda Offers
View our top Bermuda offers here!
Is Bermuda good for a holiday?
Bermuda is fantastic for a holiday. With a year-round semi-tropical climate and a plethora of activities on offer, there's something for everyone.
Is Bermuda a good destination for a family holiday?
Bermuda is perfect for a family holiday. From botanical gardens, forts, and museums to amazing snorkelling and beaches, you'll struggle to fit it all in.
Is Bermuda a romantic holiday destination?
For those looking for a romantic getaway or a special honeymoon, Bermuda is the answer. You'll find pink sand beaches, palm trees swaying in the breeze, and luxury hotels – add a cocktail and what more could you want?!
What are the best things to do in Bermuda?
There's a hugely varied number of things to do in Bermuda. Visit during the summer months to soak up Cup Match and Carnival or try your hand at a round of golf on one of the many courses available on the island.
Travel Specialists
Meet Our Bermuda Specialists
Stay in touch
Sign up to our newsletter for the latest news and offers
Cookies
Our website uses cookies. Click accept to receive all cookies or change your cookie settings. You can also view our Privacy Policy to understand more about how we use cookies.
Privacy Policy