Mauritius Family Holidays
Family Holidays
Mauritius Family Holidays 2023/2024
In many ways, Mauritius is the perfect destination for a tropical family holiday. There's stunning cotton-white beaches ideal for building sandcastles on, sheltered lagoons protected by a coral reef that makes it great for paddling and snorkelling, and a lush jungle interior that's begging to be explored by youngsters and the young at heart.
Plenty of family-friendly resorts in Mauritius have some of the best kids' clubs you will find anywhere and a marvellous menu of activities fit for everyone, from babies to toddlers to teens. The island is also small enough to explore should you want to venture out of your resort.
There's plenty to do for families as well, from spying waterfalls as tall as the Statue of Liberty, to quad-biking around emerald landscapes and spotting dolphins off Mauritius' west coast. Mauritius is a ready-made family holiday waiting to be unwrapped, with plenty of unforgettable memories to be made.
Experiences
Mauritius family holiday highlights
There are plenty of family-friendly activities
There are so many things to do in Mauritius with kids, which makes the island a fantastic choice for any family holiday. The variety will really surprise you, too, whether it's a fascinating dip into Mauritius' history of sugar production at L'aventure Du Sucre or racing around the leafy plains of Domaine De L'Etoile. There are so many places to visit during your Mauritius family holiday, that even though most resorts there have incredible kids' clubs, you need not stay in your hotel for the duration of your stay.
Family-friendly resorts are aplenty
As well as a wealth of family activities on the island, there isn't a shortage of luxury family hotels in Mauritius. There are kids' clubs that really tap into the imaginations of your young ones, excellent interconnecting room types and staff who really know how to make a family holiday to remember. We find it difficult to pick a best hotel in Mauritius for families, simply because there are so many! Each one offers something a little different to the next and our team of travel specialists can help narrow down which one is right for you.
There are bucket and spade-worthy beaches
Despite its plethora of activities and things to do Mauritius, for many people the island is a beach destination, first and foremost. Rightly so, as a string of sugar-white sands can be found around the fringes of Mauritius. Many resorts offer prime access to some of the island's best options, where the classic family day out to the beach is taken to a whole new level. Yes, you can make a sandcastle but there's also so much more to do, including snorkelling, kayaking and stand-up paddleboarding.
Going to a foreign country can always prompt concerns about whether there will be food your young ones will like. However, the best luxury family resorts in Mauritius have got you covered. Each resort will have a selection of restaurants for you to choose from, each one with a menu specially tailored with children in mind. Breakfast time is usually a buffet affair, so youngsters can pick from a selection of cereals, hot food, pastries and fresh fruit and juices. As well as mealtimes, your children can get more involved with the local foods of Mauritius, with exciting cooking classes led by hotel chefs meaning they can conjure up tasty dishes of their own.
Even though the best family-friendly hotels in Mauritius aren't only just all-inclusive, many do sell all-inclusive family holiday packages. This means you don't need to worry about what all of you eat and drink while you're away, especially hungry teenagers! We know what it's like to have one potential stress on a family holiday already settled before you arrive and being on an all-inclusive rate means you can focus more on enjoying the valuable time you have together in the sun.
PLAN YOUR HOLIDAY
Enquire Now
Family resorts
Top family holiday resorts in Mauritius
Family fun
Mauritius kids' clubs
With a delightful safe culture, colonial charm and strong family spirit, Mauritian hospitality is best described as comfortably exotic – ideal for a relaxing family holiday. As well as every imaginable watersport under the sun, most resorts have excellent children's clubs to tantalise and amuse little ones – and the not-so-little-ones too!
Take your pick from any number of enterprising activities from a Kids Golf Academy to a cookery school and junior spa, some even have teenage discos for nightly entertainment. One of our favourite Mauritian resorts even has the very first baby club in the region, so with day care from 0 to 18 in Mauritius, this beautiful island is yours to enjoy at leisure. Family holiday bliss!
Travel guide
Mauritius family holiday FAQs
What are the best family-friendly hotels in Mauritius?
Families have lots of great options for hotels and resorts in Mauritius. One of our favourites is Heritage Le Telfair, which provides a quiet and relaxing atmosphere for your children to enjoy. One of the biggest advantages of Heritage Le Telfair is that it's the only hotel in Mauritius whose kids' club accepts children of any age, right from 0-18. The kids' club at Long Beach is similarly well equipped, with the Angels Club and Waves Teens Club more of a mini resort, with everything from a swimming pool to a juice bar and a cyber café. For teens, the resort hosts beach parties with live DJs throughout the summer. Anything goes at Constance Belle Mare Plage, with no limit to what children can do, from pizza making to an exciting island-wide treasure hunt. The St. Regis Mauritius Resort is another fantastic option, with adults charmed by the luxurious spa and tranquil atmosphere, while youngsters can stay occupied with plenty of water sports and a comprehensive games room.
What places in Mauritius should I visit with my family?
Beyond the fantastic kids' club of your resort in Mauritius, there's plenty more you can do as a family around the island. If your kids have adrenaline to burn, then Domaine De L'Etoile is a leafy nature reserve they can explore on foot, horse, quad bike or whizzing through the air on a zip-line. Bras D'Eau National Park is another wild corner you can visit, pedal the park's many trails on a mountain bike.
Mauritius is a great place for a family walk as well, whether it's among the jungle of Black River Gorges National Park, to spy the giant waterfall in Chamarel, a hike to the spectacular Exil Waterfalls or a tranquil wander around Pamplemousses Botanical Gardens.
This is an island that's also packed with once-in-a-lifetime moments, whether it's spotting dolphins together off the west coast or island hopping around the gorgeous tiny islets off Mauritius' northern coastline.
Do hotels in Mauritius offer all-inclusive for families?
Yes. Most hotels will offer fantastic all-inclusive rates for families. This is a great option, as it means you will have settled the food and drink bill before you arrive. It also means you get plenty of choice of restaurants around your resort – crucial if your kids get bored of limited food options easily. Some all-inclusive options also give you complimentary access tot he minibar in your room, which is the ideal solution for teens with bottomless stomachs!
Is Mauritius safe for families?
Absolutely! Hotels and resorts are used to welcoming families, with so many facilities provided with children in mind. That extends to the island as a whole, with its warm and friendly locals making you feel at ease straightaway. Local restaurants are also used to having families eat with them, so you can be assured of a safe and relaxed atmosphere if you choose to dine away from your resort for lunch or dinner.
Obviously, we would advise taking the usual precautions and using common sense while you're on holiday, like not having your valuables on display.
How long is the flight from Mauritius from the UK?
The direct flight time from London to Mauritius is 12 hours.
Does my family need a visa to visit Mauritius?
If you and all of your family members are British citizens, then you won't need a visa to visit Mauritius.
Does my family need any vaccinations to visit Mauritius?
No vaccinations are currently recommended for Mauritius. If your family is entering Mauritius from a Yellow Fever zone, possession of a valid Yellow Fever inoculation certificate is required from every family member. For any current travel health advice, you should seek guidance from your GP at least four to six weeks prior to travel.
Specialists
Meet our Mauritius Family Specialists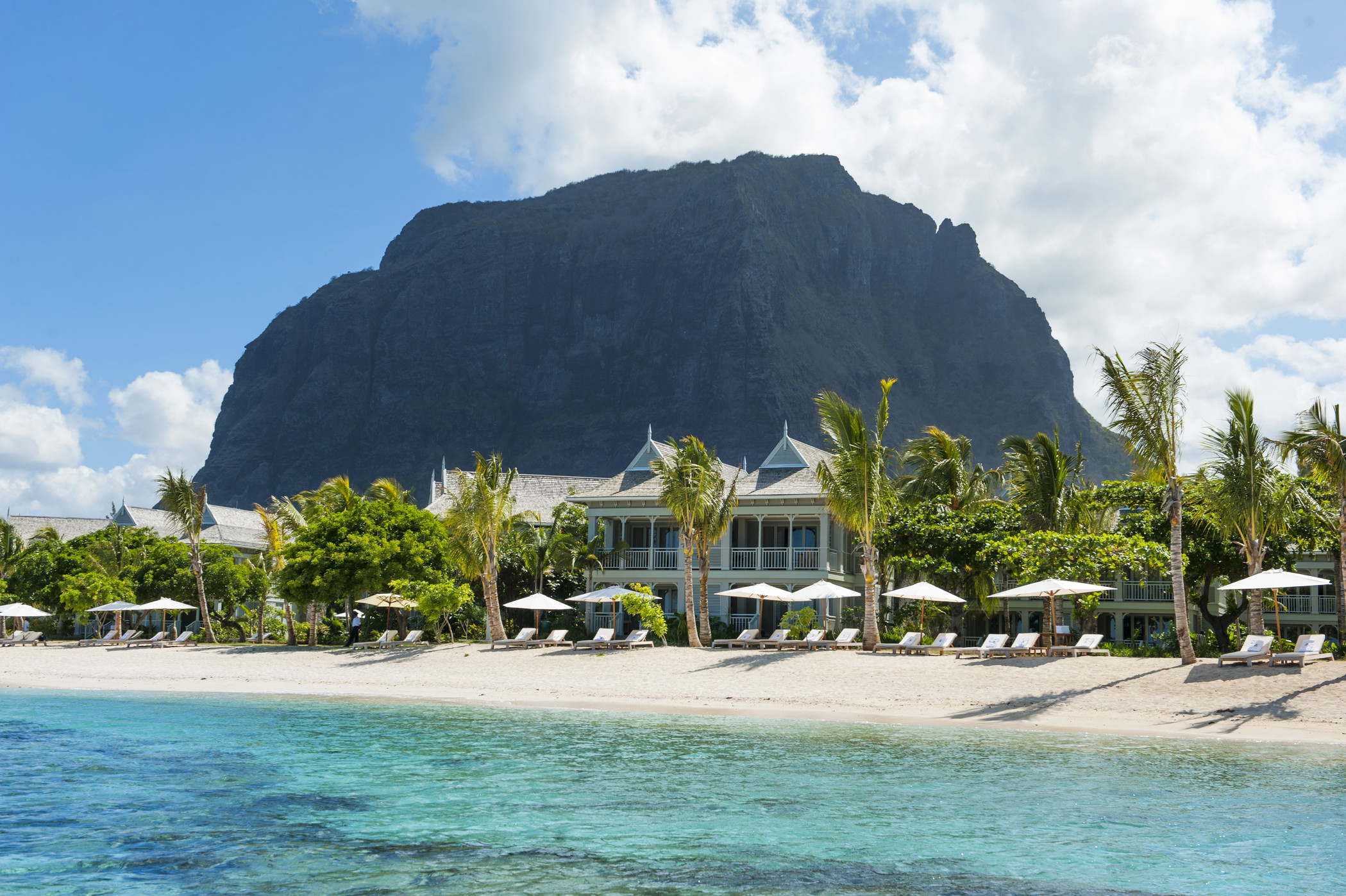 Mauritius family inspiration
CANVAS
Head to our blog CANVAS for more inspiration, insider secrets and diaries from our team on Mauritius Family Holidays.
Stay in touch
Sign up to our newsletter for the latest news and offers
Cookies
Our website uses cookies. Click accept to receive all cookies or change your cookie settings. You can also view our Privacy Policy to understand more about how we use cookies.
Privacy Policy