Middle East
Holidays in Oman
Deserts that disappear into the horizon. Sandstone cities which are legacies of ancient trading routes. Sun-baked rugged mountains. Welcoming Bedouin culture. Oman is the traditional Arabia you've always imagined.
While their neighbours in the United Arab Emirates focus on earning superlatives through their next-century architecture, Oman retains a rich heritage and culture that has rarely wavered over the centuries. Couple this with wild surrounds that never fail to make you gasp, and Oman is a hidden jewel whose breadth is worth exploring on a luxury holiday.
Its refreshingly low-rise capital of Muscat woos you with its crumbling forts, colourful mosques and the chaotic charm of Muttrah Souk. Close by lies the rugged remoteness of the Hajar Mountains, with Jebel Akhdar dubbed Oman's answer to the Grand Canyon and home to the sandstone city of Nizwa. Bronze Age beehive tombs pock the landscape further down the Hajar Mountains chain, the towering dunes of Wahiba Sands promise a magical desert adventure where you live like a Bedouin and a wild swim through the wadis is something special.
If you want some R&R on a white sandy beach, then the tropical city of Salalah is your answer. Perhaps Oman's greatest gem, though, is the rocky fjords and sleepy villages of the dramatic Musandam Peninsula, an exclave separated by the UAE. Just make sure you explore beyond your beach and hotel, to discover authentic Arabia.
Experiences
Oman highlights
Admire its handsome capital
Beautifully hemmed in by craggy mountains dotted with ancient forts and a shimmering ocean, Muscat is one of Arabia's most handsome capitals. All of the architecture is authentically Arabic, ranging from whitewashed low-rises to sand-coloured villas, interspersed with modern art installations, palm trees and elaborately designed minarets and domes which rise above grand mosques. The finest is the Sultan Qaboos Grand Mosque, home to the second-largest chandelier and largest single-piece carpet in the world. Its heritage as an important trading hub in the Gulf means Muscat's port and corniche area always has a bustling atmosphere. The best example is the seafront Muttrah Souk, a maze of stalls lining twisting alleyways where getting lost among the smells of sandalwood and frankincense is part of the fun. Modern development is evident in Muscat but the city retains its old-world charm, through its architecture and warm and friendly population.
The rugged beauty of the Hajar Mountains needs to be seen to be believed. Sawtooth peaks snake and intersect for what seems forever, like Oman's geological backbone. It was once an inhospitable barrier to Oman's core but now serves as an enticing gateway for visitors to explore and be in awe of. The best way is by taking on one of its making hiking routes, which web the wadis, canyons and mountain slopes for a raw and breathtaking way to soak up this otherworldly place. The Jebel Akhdar region is often described as the Grand Canyon of Oman, its labyrinthine wadis and plateaus serving up views of epic quality. It's also worth paying a visit to the nearby historic mountain city of Nizwa while on holiday in Oman and its namesake 17th-century fort, which once protected the area's valuable date plantations.
For an experience that's really off the beaten track, head deep into the desert on your Oman holiday. Only a few hours' drive from Muscat, Wahiba Sands is a landscape of gorgeous golden whipped dunes, some of which rise over 300ft above sea level. Hop on a camel or jump in a 4x4 vehicle to explore on an exhilarating desert safari, where it looks more like the surface of Mars. As well as offering jaw-dropping scenery, Wahiba Sands also affords the chance to interact with traditional Bedouin locals, where you can stay in a tented camp to enjoy their tasty food, hospitable company and a blanket of stars once night falls.
Get a taste for the tropics
For something completely different to the rest of Oman, go to the sub-tropical city of Salalah, where its lush landscape makes you question whether you're still in the same country. It's a tropical scene sugar-white beaches are flecked with palms, while banana plantations and a unique Dhofari culture lies within. One of the few things that reminds you you're in Oman is the smell of frankincense from its souk. It's the perfect place for a beach break after time spent in the mountains, city or a desert camp.
For the ultimate Omani experience, combine a piece of every part of the country. Split your time between the city souks of Muscat, sweeping dunes of Wahiba Sands, rocky Hajar Mountains, fjords of the Musandam Peninsula and some relaxing beach time in Salalah – the perfect holiday to Oman!
Regions
Where to stay in Oman
With craggy mountain ranges, sweeping desert and authentic Middle Eastern cities, Oman is the real Arabia. You can live like a Bedouin in a desert camp in Wahiba Sands, enjoy a traditional slice of Omani life in Muscat or really go off-grid at a beachfront bolthole in the otherworldly Musandam Peninsula. There are so many different places to stay to experience different sides of Oman.
Weather
The best time to visit Oman
Though Oman is warm year-round, the country's winter (October to April) offers more comfortable temperatures, with the summer (May to September) delivering scorching weather.
The best time to visit Oman is between October and April where pleasant temperatures average between the mid to high 20s (degrees Celsius) across the country. The exceptions to this are the Musandam Peninsula in the north, where the mercury can dip to around 20°C and the elevation of Jebel Akhdar means it can dip below 20°C. October sees the rewards of the autumn harvest, so if you visit during this time, expect lots of fresh produce like olives, walnuts and pomegranates. January and February are the wettest months of the year in Oman but these usually consist of short bursts of rain. From the end of January through to the end of February, the month-long Muscat Festival celebrates everything about Omani art and culture. Head to the mountains between March and April and you'll witness the rose gardens which cover Jebel Akhdar's summit in full bloom – a really pretty sight – a possible nod to its nickname 'Green Mountain'. Temperatures start to rise, too, in anticipation of the hot season.
From May, temperatures will creep up, peaking in July and August at over 40°C sometimes. May sees another fruit harvest, so there'll be lots of fresh apricots, peaches, pears and figs, while the heat is bearable unlike the height of summer. From June to August, the heat becomes scorching, so this isn't the best time to visit Oman. The exception to the rule is in tropical Salalah, where it's peak monsoon season from June to September. Temperatures there are cooler (around 30°C) and while it's more humid and wet, the rains transform the city and coastline into a lush paradise.
Travel guide
Oman travel essentials
Do I need any vaccinations for Oman?
No vaccinations are currently recommended for Oman. If you're entering Oman from a Yellow Fever zone, possession of a valid Yellow Fever inoculation certificate is required. For current travel health advice, you should seek guidance from your GP at least four to six weeks prior to travel.
What is the time difference between Oman and the UK?
The time difference is GMT +3 hours.
How long is the flight to Oman?
The direct flight time from London to Muscat, Oman, is around seven and a half hours.
What is the currency in Oman?
The currency is the Omani rial.
Do I need visa for a holiday in Oman?
British passport holders need a visa to visit Oman. This should be done online prior to travel by visiting evisa.rop.gov.om.
Specialists
Meet our Oman specialists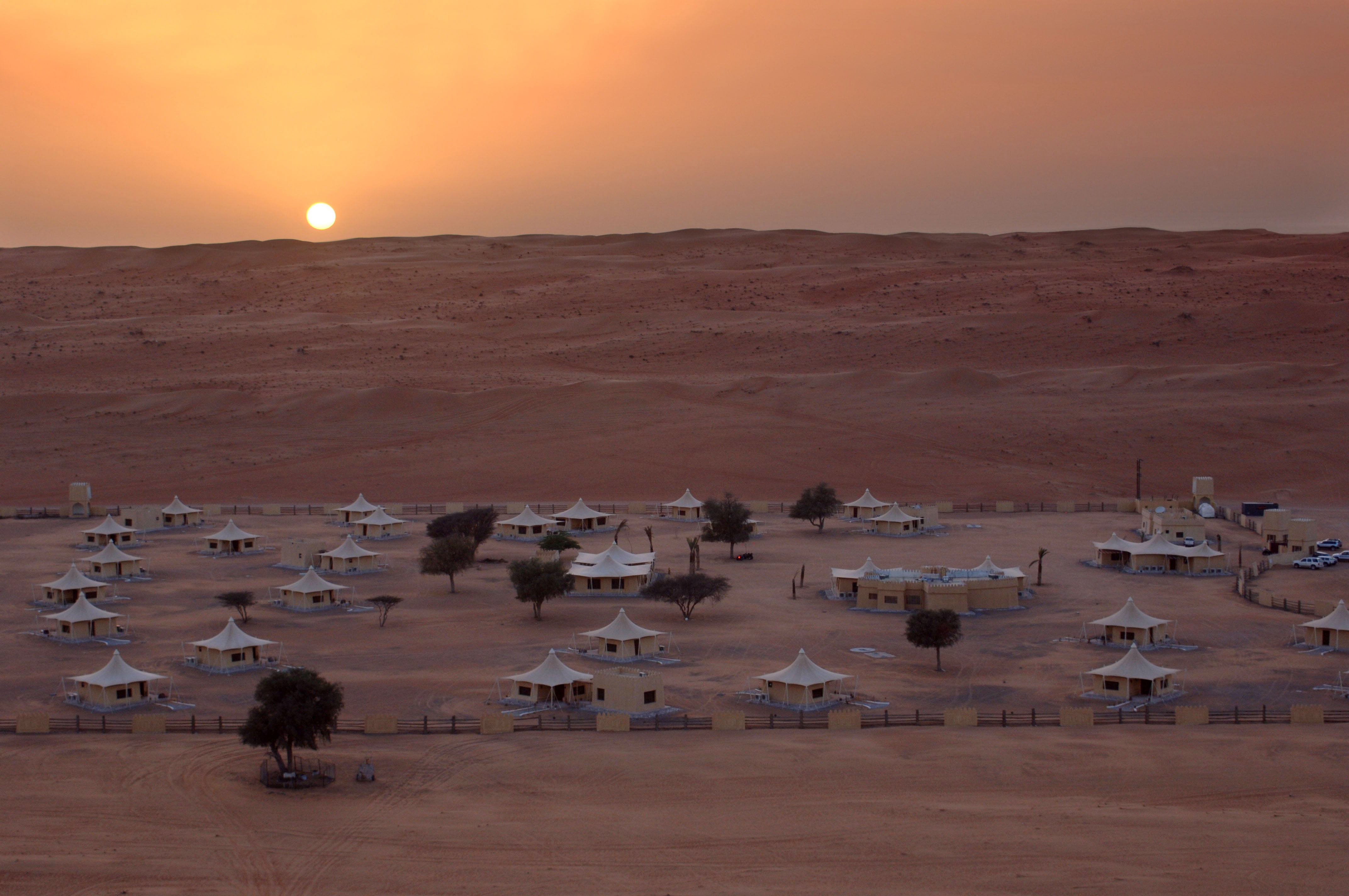 Oman inspiration
CANVAS
Head to our blog CANVAS for more inspiration, insider secrets and diaries from our team on Oman.
Stay in touch
Sign up to our newsletter for the latest news and offers
Cookies
Our website uses cookies. Click accept to receive all cookies or change your cookie settings. You can also view our Privacy Policy to understand more about how we use cookies.
Privacy Policy