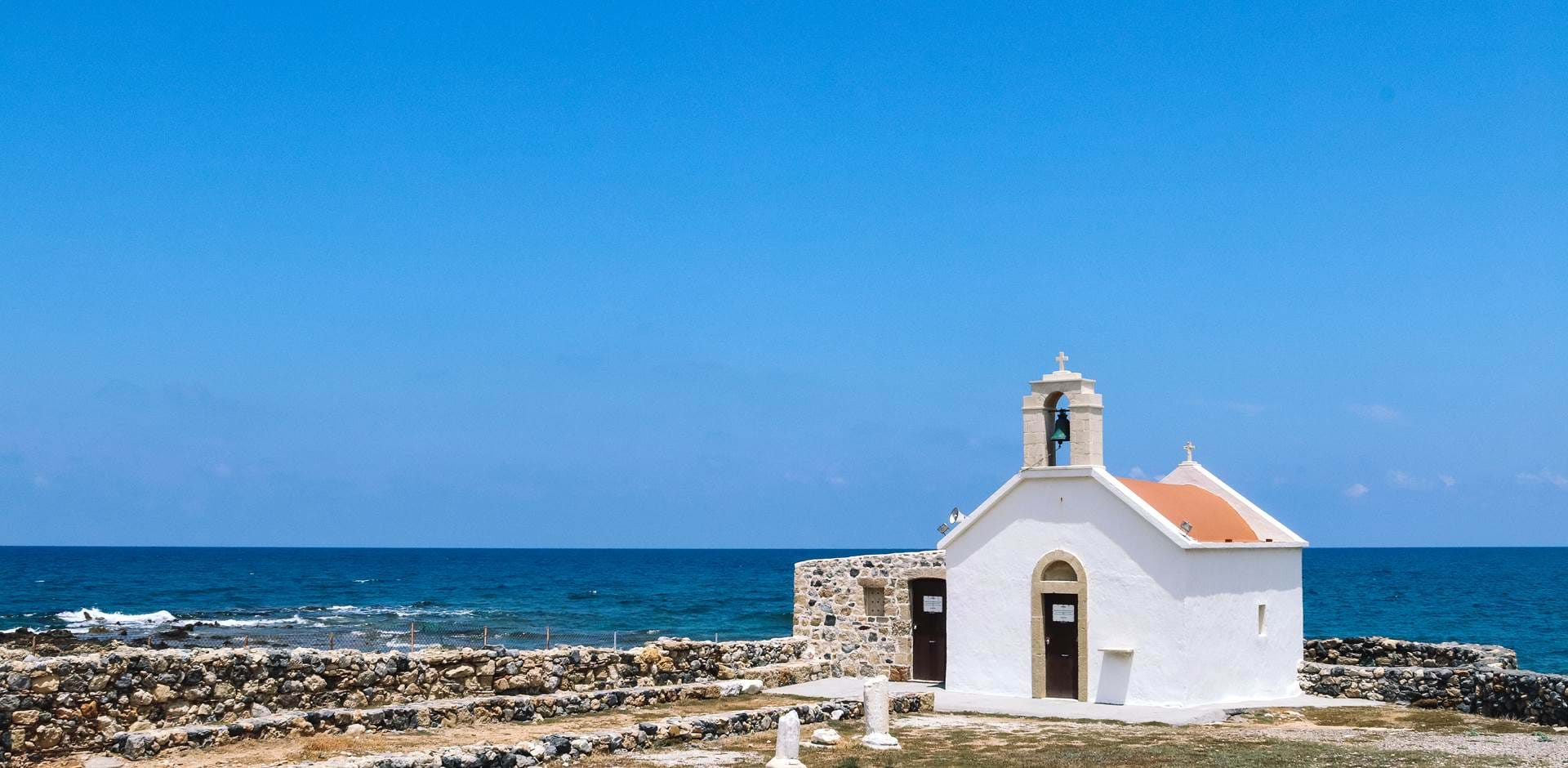 Mediterranean
Holidays in Greece 2023/2024
Pure natural drama everywhere you turn
A charming, unhurried way of life
Delicious traditional food and drink
Picturesque whitewashed sugar-cube villages
There are few pleasures that are as simple, yet so satisfying, as the gentle sound of a wavelet lapping a sandy shore. The Greeks should know, they've got a word for it: flisvos. For the rest of us, a sun-drenched beach and waters as smooth as olive oil are often the first things we think of when picturing Greece.
With 6,000 islands (over 200 of which are inhabited) set like precious gems in the Aegean and Ionian seas, there are plenty of opportunities for you to have your own flisvos moment. But Greece is far more than a luxury holiday to a pretty postcard. After all, this is the cradle of western civilisation and ancient ruins can still be seen peppered across its islands, bleached by the sun over thousands of years of existence and alive with mythical tales shared across generations. Charming local life still rules supreme on Greece's islands today, from their sugar-cube villages to tavernas serving seafood caught the very same day. The locals themselves always have a glass-half-full attitude and are quite possibly the friendliest people you'll ever meet. They'll always greet you like a friend they've known for decades – they have a word for that, too: philoxenia.
Each island brims with its own unique, charming character. Santorini has its iconic blue domes and dramatic volcanic landscape, Mykonos boasts its whitewashed windmills and lively atmosphere, Paros remains delightfully undiscovered and Crete hides a rugged hiking-friendly core and tangle of fascinating history. But if there's one thing we should learn from Greece's locals, it's that life should never be complicated. This is especially the case on its beautiful islands, where pure delight is best found in foamy waves delicately lapping a cream-coloured beach.
Experiences
Greece Highlights
The Greek islands certainly have their fair share of stunning beaches but its landscapes are far more diverse than just its golden strips of sand. Every island is blessed with its own distinct natural character, each one as charming as the next.
On Crete, golden beaches skirt its fringes but head inland and you're treated to a mix of snow-dusted mountains, wildflower-speckled hills and sweeping valleys that have been ruled by several different empires, from the Minoans to the Venetians and Byzantines.
As well as its cobalt-blue domes and whitewashed villages, Santorini is famous for its blackened volcanic scenery, best explored by the many hiking trails that weave along its lava cliffs and charcoal-hued rocky interior. It's a peculiar otherworldly landscape that provides pure drama but views of its caldera – it sank into the sea after an eruption about 400 years ago – and the surrounding Aegean Sea are nothing short of breathtaking. The two islets in the centre of the caldera, Palea Kameni and Nea Kameni, are well worth a visit on a boat trip, the latter known for its hot springs.
This probably won't come as a surprise, but Greeks love their food and drink. They're extremely proud of their cuisine and there are plenty of opportunities to try it for yourself on a holiday to Greece. Cretans are known for having one of the healthiest diets in the world, partly thanks to the locals' farm-to-fork philosophy. Many of the fruits, vegetables and herbs that make their way into dishes have been picked by locals from the hillside, while every village has its own recipe for olive oil and cheese. Being an island, fresh seafood caught off the coast features prominently on menus, too.
Santorini's volcanic history has left behind an island blessed with rich, fertile soils that have produced some unique foods that you can't find anywhere else. Vegetables like the Santorini tomato and white aubergine are exclusively grown here and must-try dishes include fava (yellow split-pea purée), ntomatokeftedes (tomato fritters) and apochti (cured pork carpaccio). To wash them all down, you should tap into the island's reputation for fine winemaking. On the face of it, Santorini doesn't look a particularly hospitable place for grape-growing but it's one of the oldest winemaking regions in the world. The grapevines themselves (assyrtiko being the most famous variety) are cleverly manipulated to grow in the shape of a basket so the fruit is protected from strong winds and the baking sun. The results are delicious and you can't leave the island without trying a glass of vinsanto, its iconic dessert wine.
The Mediterranean is one of the best places in the world for a fiery sunset and out of everywhere in this wonderful region, Greece's islands trump the lot. Santorini arguably has the best, especially from the village of Imerovigli, which is located at the highest point of the island. You can watch on as the sun sinks into the Aegean Sea, with pinks, oranges, yellows and crimsons splashed across the sky and sea. Crete and Mykonos also boasts stunning sunsets, which you can witness from your suite's terrace, local beach or your hotel's cocktail bar. Whatever the setting, they'll be special.
Regions
Where to Stay in Greece
Plan Your Holiday
Enquire Now
Top Resorts in Greece
Luxury Resorts in Greece
Weather
The Best Time to Visit Greece
Greece is well known for its excellent summer weather, with sunshine and skies as blue as Santorini's domes virtually guaranteed from the end of April right through to October. From November to March, most hotels and resorts on Greece's islands close for the off season.
May is when the islands begin to look their very best, with the water warm enough for a paddle but temperatures are not too hot for exploring the sugar-cube villages of Santorini or hiking Crete's rugged core. As you move into the traditional summer months the temperatures rise but even during Greece's peak months of July or August the heat is never unbearable. it's perfect for taking it easy, like relaxing on a powder-soft beach in Mykonos or enjoying a freshly made local lunch in Crete – just how the locals like it.
Even though the weather is a little cooler, April and September are both brilliant times to visit Greece. We call these two months our 'secret season', where you can still enjoy sunny skies in plentiful supply but the crowds have either yet to arrive or have already left. A thanks to its southerly position in the Mediterranean, Crete's summer season extends into the whole of October to be an even later option for a sunny autumnal holiday.
Travel Guide
Greece Travel Essentials
How many Greek islands are there?
What is the time difference between Greece and the UK?
The time difference is GMT +2 hours.
Greece can be found in the south-eastern corner of Europe and borders several countries, including Albania, Bulgaria and Turkey. Its islands are scattered all over the Mediterranean Sea, with Crete the southernmost of them all.
Do locals in Greece speak English?
Even though Greek is the native language in Greece, most locals can speak English very well. Even though you will easily get by with English, we'd certainly suggest learning so friendly Greek phrases to use during your holiday!
How long is the flight to Greece?
There are direct flights from London to the Greek islands of Crete, Santorini and Mykonos. The average flight time is around four hours.
What is the currency in Greece?
The currency is the Euro.
When is the best time to visit Greece?
Weather-wise, May to September is the best time to visit Greece. We'd recommend travelling outside the peak season in July and August if you can and in May, June or September you can see its islands at their very best with thinner crowds. April and October are the beginning and end of Greece's traditional tourist season and are excellent times to visit: the weather is still warm and places are much quieter. See our full weather guide and chart above.
Do I need a visa for a holiday to Greece?
British passport holders don't need a visa to visit Greece.
A taste of luxury in Greece
Video
Discover the OKU Kos video for a taste of what to expect in Greece.
Travel Specialists
Meet our Greece Specialists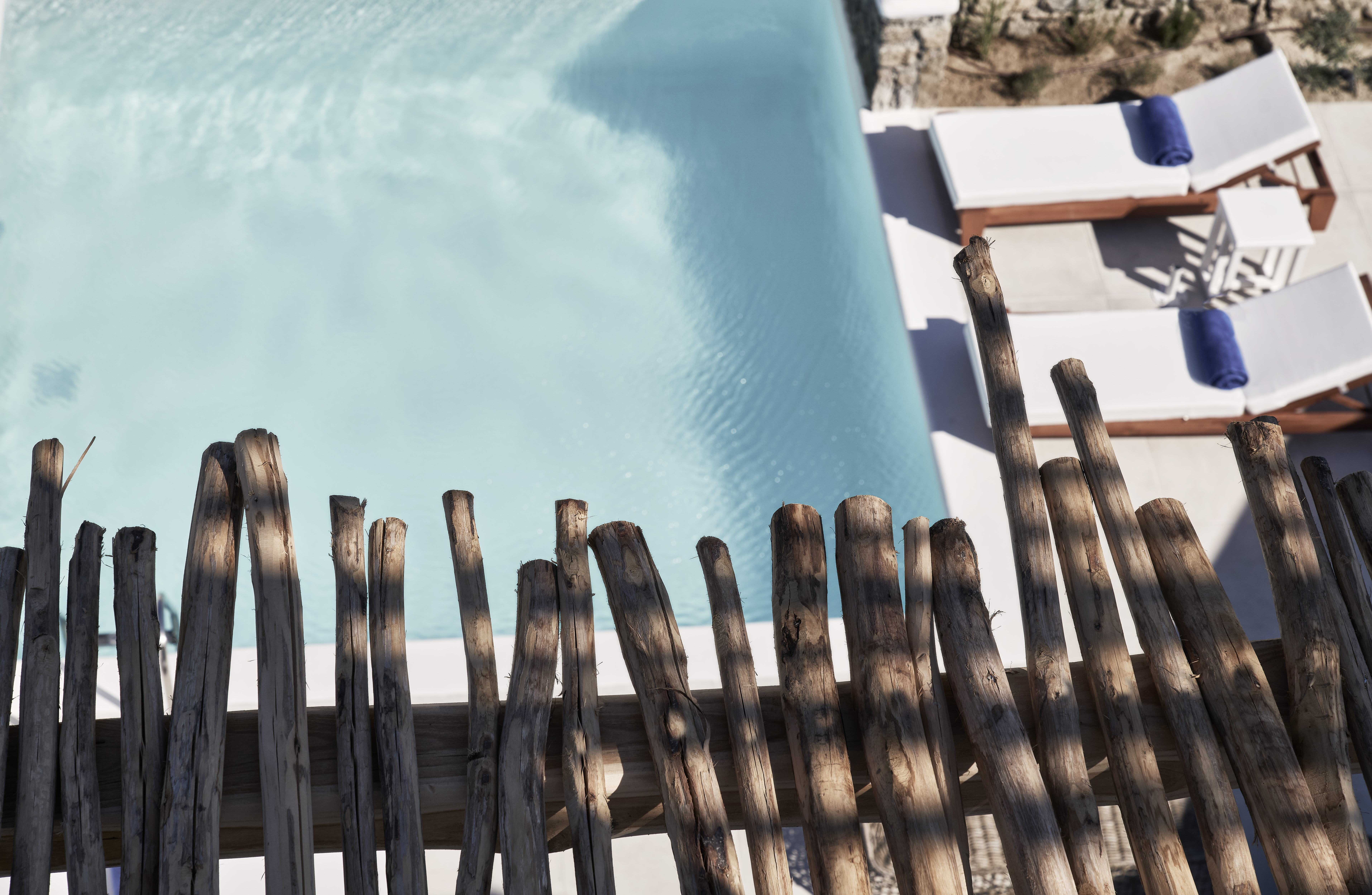 Greece Inspiration
CANVAS
Head to our blog CANVAS for more inspiration, insider secrets and diaries from our team on Greece.
Stay in touch
Sign up to our newsletter for the latest news and offers
Cookies
Our website uses cookies. Click accept to receive all cookies or change your cookie settings. You can also view our Privacy Policy to understand more about how we use cookies.
Privacy Policy