Indian Ocean
Luxury Holidays in the Maldives 2023/2024
Looking to enjoy a luxury holiday in the Maldives? Read on to learn more about this sunny island paradise located in the Indian Ocean. Our Maldives Holiday specialists can help you plan your dream getaway whether that be a last-minute Maldives trip or a longer adventure! 
Here are just a few of the things you can enjoy in this incredible holiday destination:
Magical beaches with sugar-white sand so soft it squeaks & even some that glow!
Dive into the Maldives' blue waters and see marine life, from manta rays to kaleidoscopic reefs.
Sleep in a luxurious overwater bungalow over a shimmering lagoon.
Switch off at the ultimate island escape and enjoy breathtaking sunsets.
From above, the Maldives is like a gorgeous necklace of pearls floating in a bath of Indian Ocean blue. The pearls in question are over a thousand stunning coral atolls and tropical islands, like tiny drops of heaven.
It comes with such a blissful reputation and a luxury holiday in the Maldives definitely doesn't disappoint. In fact, we'd say it exceeds even the loftiest of expectations – the squeakiest of sands are lapped by impossibly turquoise waters and the service is impeccable. The palm-pocked white beaches are perfect for relaxing on and offshore and the snorkelling experiences here are among the best in the world, each island and atoll fringed by incredible forests of vibrant coral teeming with kaleidoscopic marine life.
When it comes to dreamy places to stay, you're spoilt for choice with a range of luxurious Maldives resorts to choose from. But whether you choose a rustic jungle retreat, beachfront villa or overwater bungalow, you're only ever mere steps away from curling your toes in the silken sands. You'll never go hungry either, as the Maldives is renowned for its sumptuous spreads of food and drink.
Honeymooners have long lusted after the postcard-perfect beaches of the Maldives but its islands are so beautiful they'll capture everyone's heart. Be prepared to fall under the tropical spell of this location on your luxury Maldives holiday to remember.
Luxury Maldvies Experiences
Maldives Highlights
Maldives Overwater bungalows
When you think of the Maldives, the vision of overwater villas isn't far behind. They make for an iconic scene in the Indian Ocean, thatched villas snaking out from tropical islands like arms floating above the azure-blue coral reefs. Many Maldives overwater bungalows boast plunge pools and private decks so you can gaze out over the glittering ocean beyond, while hammock netting perched over the water can give you a great place to laze in the privacy of your villa while soaking up the rays. Some water bungalows in the Maldives have steps directly to the lagoon you're hovering above, so you can grab your snorkelling gear and dive straight in to a magical marine world!
No matter which island you're staying on, you're guaranteed to be just yards or a short boat trip away from amazing snorkelling and diving. Glide among vibrant forests of coral that pop with a whole spectrum of colours, swimming alongside schools of tropical fish and marvellous marine creatures like turtles and rays. The stars of the show are the magnificent manta rays, which you can see at Hanifaru Bay in the Baa Atoll between May and November, or in the Ari Atoll between October and April. Whale sharks can also be spotted in the Maldives throughout the year, with the South Ari Atoll one of the best places to see them. Guided whale shark tours afford you the chance to swim or snorkel alongside them. Shipwrecks offer an alternative sight under the surface, many now encrusted in coral themselves and have become artificial reefs home to a rich array of marine life. Best of all – you can often reach them from stairs directly into the sea from your water villa or they're a few sandy steps from your beach villa on land.
Activities in the Maldives
While snorkelling and relaxing are two fantastic ways in which to indulge while holidaying in these drops of paradise, there's plenty more things to do in the Maldives. Whether you're a couple or a family, sandbank picnics are undeniably incredible experiences where you can savour fine food and drink with just you, your loved ones and a tiny sprinkling of sand. A range of water sports offer alternatives to snorkelling and diving, with non-motorised options like kayaking and stand-up paddleboarding great for leisurely paddles around the lagoons. Maldives activities like deep-sea fishing and boat trips are also excellent alternatives. For a taste of traditional Maldivian life, a village visit on a nearly island will put you in touch with the locals and youngsters can often be seen playing football or basketball in among the palms!
Feel like Robinson Crusoe
There's nowhere else quite like the Maldives and if there was anywhere in the world we'd choose as a likely destination that fictional castaway Robinson Crusoe would've ended up on it would be here. You'll find solitude and seclusion easy to come by in the Maldives, whether it's on a sleepy stretch of beach or just relaxing in your villa. At one point or another on your holiday you'll feel you're the only ones around and that's exactly how an island retreat should be.
Maldives hospitality is impeccable
The standard of service in the Maldives is just as good as its views and nothing is too much trouble for any of the warm and friendly staff at any of the resorts. Attention to detail is of utmost importance and when it comes to hospitality, the Maldives really sets the bar. Food and drink in the Maldives is delicious and of an extremely high standard, and resorts always have a selection of different-themed restaurants for you to choose from, so you have plenty of choice. You'll be treated like royalty and that's really special whether you're on your honeymoon or a family who just want to put their feet up.
Experience Maldives Underwater Restaurants
Visit The Maldives Famous Glowing Beaches
See this incredible natural phenomenon caused by bioluminescent plankton with your own eyes on a visit to the Maldives' Vaadhoo Island.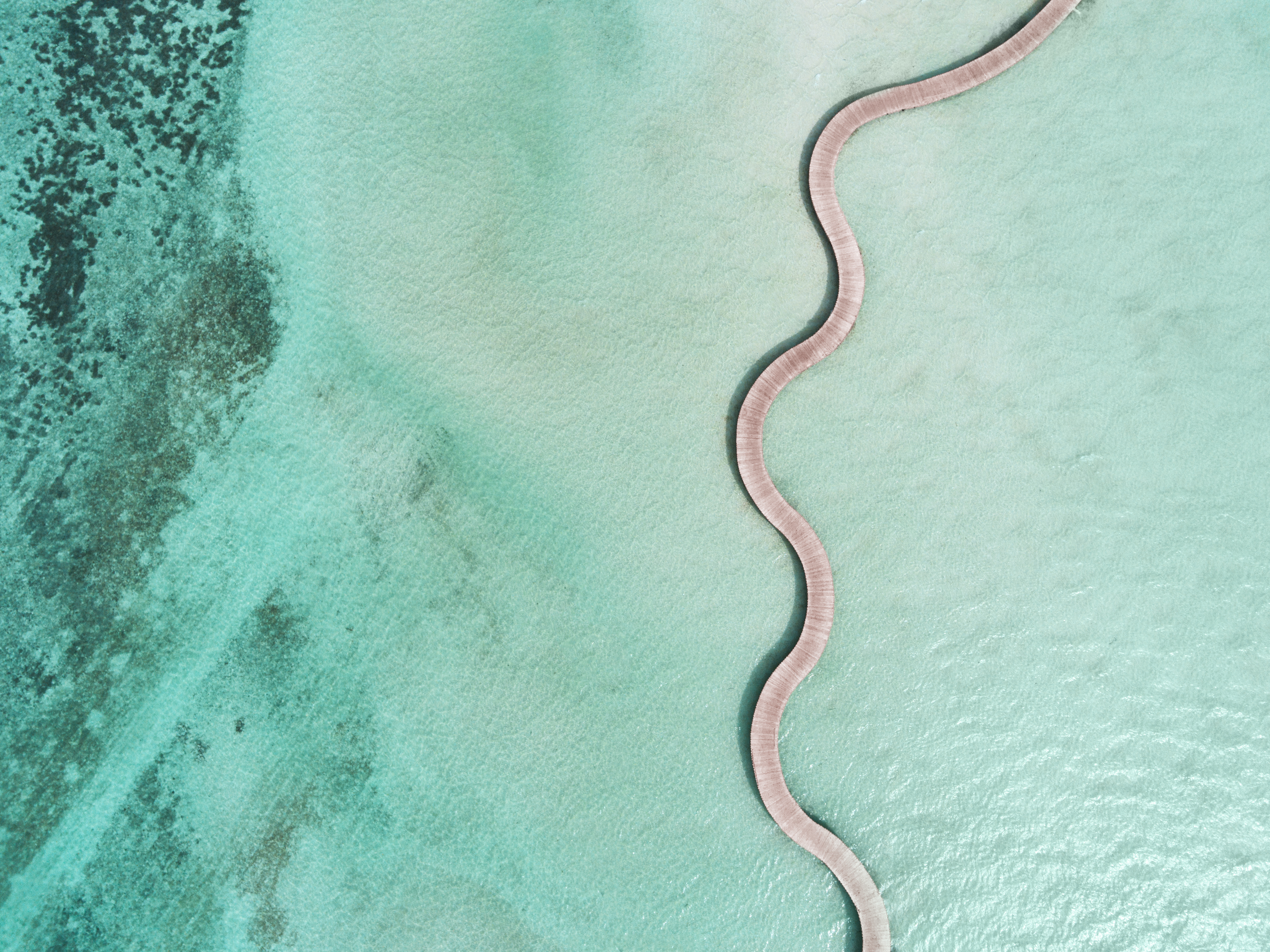 Top Maldives Deals
View our top Maldives offers & deals here!
PLAN YOUR MALDIVES HOLIDAY
Enquire Now
Top resorts
Where to Stay in the Maldives
A holiday in the Maldives guarantees white sandy beaches and crystal-clear turquoise waters. However, with so many unique and luxurious islands and resorts to pick from, you are spoilt for choice in terms of where to stay. Let us help you choose the right one for you, whether that's narrowing down the best overwater villas, the tastiest restaurants or the most spectacular coral reefs. Our travel experts will help you find the perfect Maldives island and luxury resort for you.
Maldives Weather
Best Time to Visit the Maldives
The Maldives is a fantastic place to visit at any time of the year, with temperatures at a steady 30°C. November to April is the best time to plan a holiday to the Maldives, with little rainfall and clear blue skies. Though May to October sees a little more tropical rainfall, there's still plenty of sunshine to soak up and with cheaper hotel rates during this period, this time of year can represent great value. Read our Maldives Travel Advice for further information on the best time to visit.
Maldives Overwater Villas vs Beach Villas
Blog of the month
We've all seen those gorgeous pictures of overwater bungalows in the Maldives and daydreamed about ourselves staying there, but the question is: are they really worth it?

In this blog we compare these iconic stays with the other main choice you have in the Maldives – beach villas – so you can decide which one may be right for you.
Travel guide
Maldives Travel Essentials
Here's a quickfire round-up of the practical details to do with holidaying in the Maldives, but for more in-depth information and tips, take a look at our Maldives Travel Advice page.
The Maldives is a chain of around 1,200 small islands in the Indian Ocean, located south-west of Sri Lanka and India.
How long is the flight to the Maldives?
The direct flight time from London to Malé in the Maldives is 10 and a half hours.
How many islands are there in the Maldives?
There are around 1,200 islands in the Maldives, grouped into several atolls consisting of tiny coral islands and sandbanks. Only around 200 of them are inhabited, plus another 100 which have resorts on them.
Do I need visa for a holiday in the Maldives?
British passport holders need a visa to visit the Maldives and this is issued free of charge upon arrival. You also need six months validity on your passport from your departure date.
What is the capital of the Maldives?
The capital of the Maldives is Malé, which is found in the southern reaches of the North Malé Atoll. It's also home to the country's international airport and where you will fly into before catching a connecting flight, seaplane or speedboat to your resort.
Do I need any vaccinations for the Maldives?
No vaccinations are currently recommended for the Maldives. If you're entering the Maldives from a Yellow Fever zone, possession of a valid Yellow Fever inoculation certificate is required. For any current travel health advice, you should seek guidance from your GP at least four to six weeks prior to travel.
What is the currency in the Maldives?
The currency is the Maldivian rufiyaa, although US dollars and credit cards are widely accepted.
What is the time difference between the Maldives and the UK?
The time difference is GMT +5 hours.
What should I pack for a holiday to the Maldives?
The Maldives has a hot, tropical climate all year round, so light clothing is essential. Don't worry about smart evening attire, though. Most resorts actually encourage a relaxed dress code, such as tailored shorts and a short-sleeved shirt or t-shirt for men and summer dresses for women – some resorts don't even require you to wear shoes!
For a sunny destination like the Maldives, it goes without saying that a hat, sun cream (reef-safe sun cream if possible) and sunglasses are essential, while a camera is handy for capturing those blissful tropical memories. Even though malaria isn't a risk in the Maldives and the presence of mosquitoes isn't too bad, we'd also recommend packing some insect repellent, just to be sure.
Which destinations can I combine with the Maldives?
There are plenty of places you can combine with the Maldives. Sri Lanka is one of the best options, as you can mix its wildlife, landscapes and culture with a relaxing stay in the Maldives. Thailand is another easy option with direct flights that offers a completely different experience, while direct flights also connect the Maldives with Middle Eastern destinations such as Dubai, Abu Dhabi and Oman.
Take a dive underwater
Video
Specialists
Meet our Maldives Specialists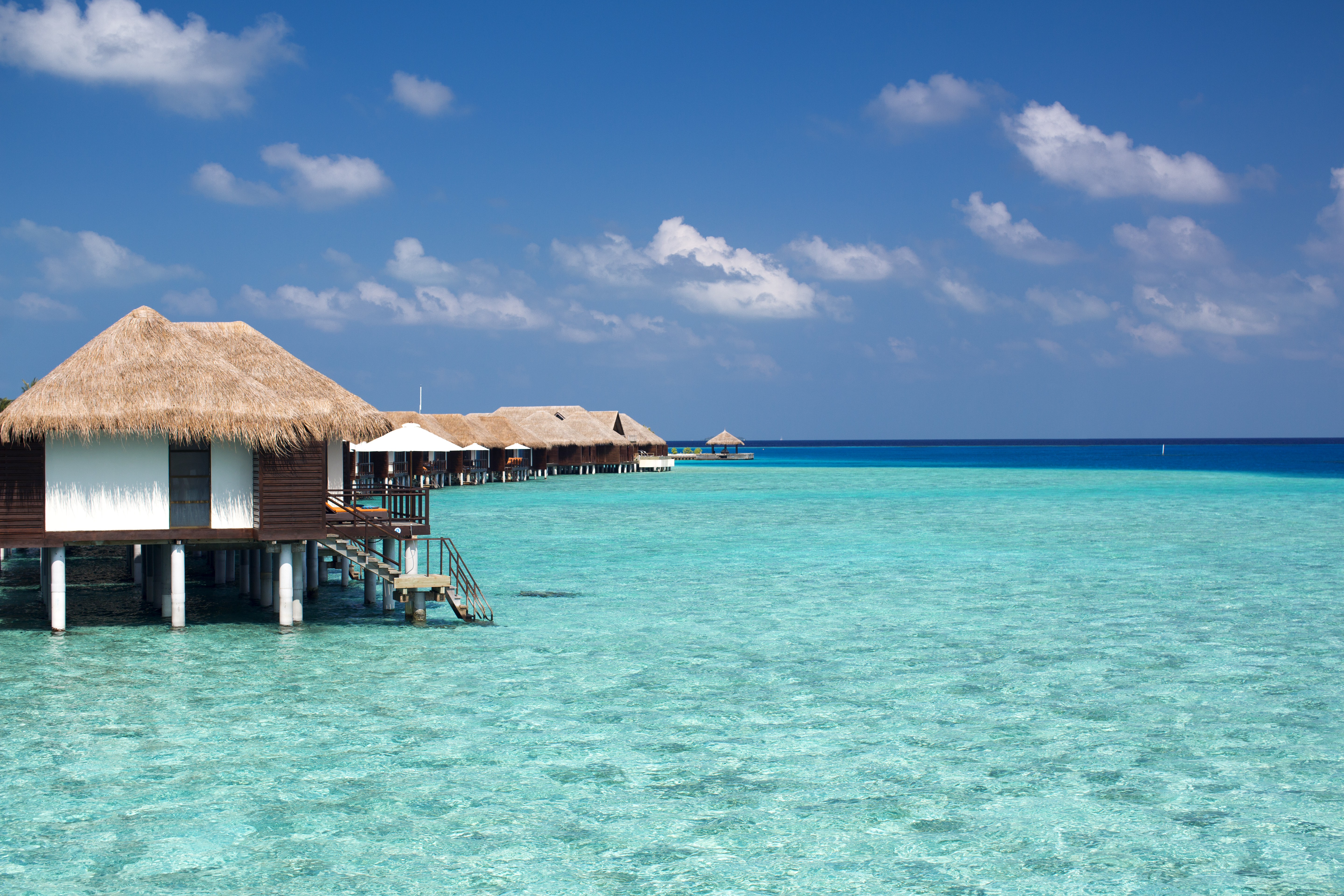 Maldives Holiday Inspiration
CANVAS
Head to our blog CANVAS for more inspiration, insider secrets and diaries from our team on luxury holidays in the Maldives.
Stay in touch
Sign up to our newsletter for the latest news and offers
Cookies
Our website uses cookies. Click accept to receive all cookies or change your cookie settings. You can also view our Privacy Policy to understand more about how we use cookies.
Privacy Policy