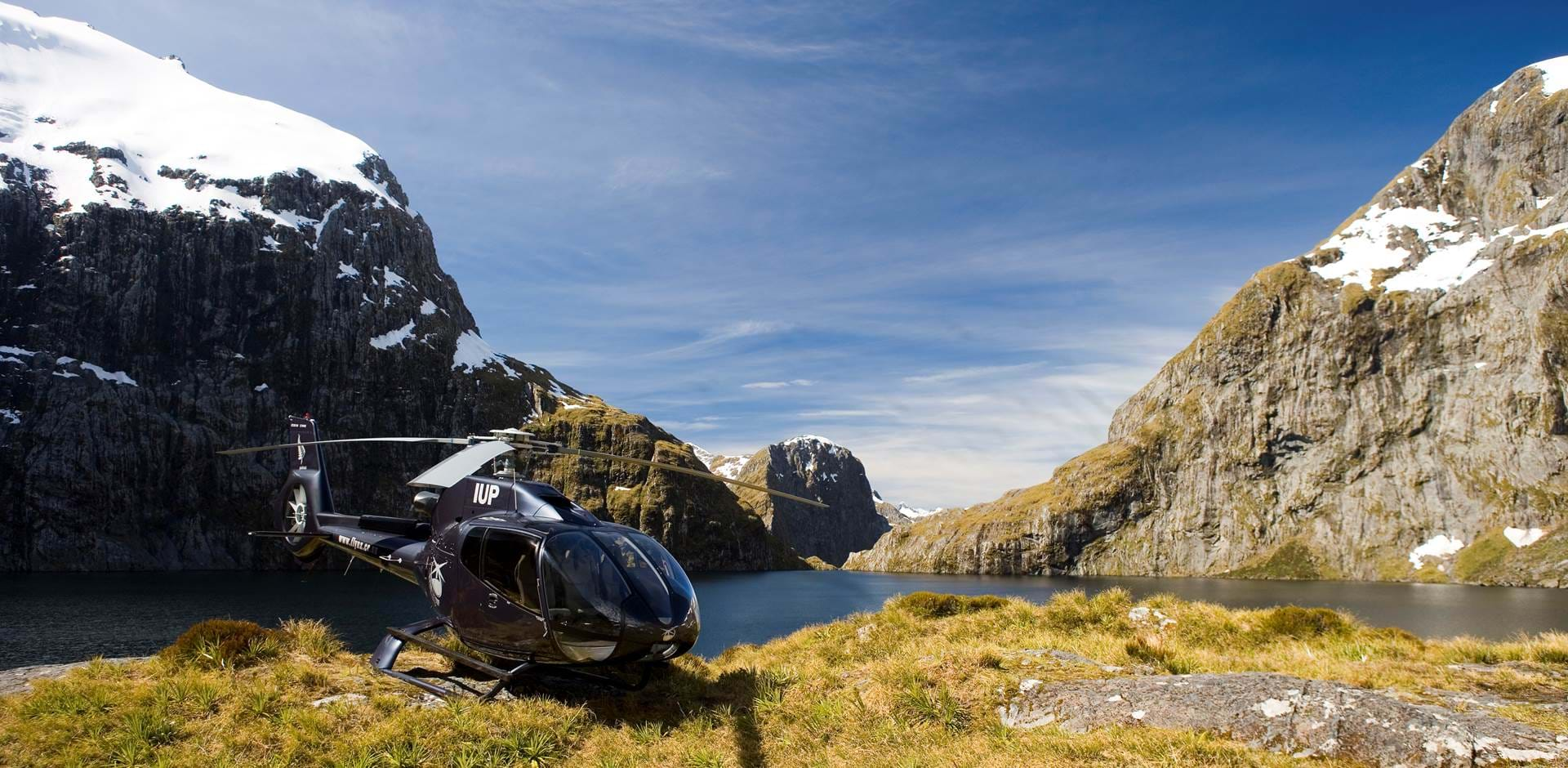 Australasia
Holidays in New Zealand
New Zealanders call their magical land 'God's Own Country' and once you visit, you'll soon know why. In a country that's not much bigger than the UK, New Zealand's vistas vary from giant glaciers to sun-baked beaches and everything in-between. It's this dynamic scenery which makes a holiday in New Zealand action-packed.
Split into two, the country's North and South Islands offer completely different experiences. In the North, the hip bars and trendy eateries of Auckland and the cheerful café culture of bite-sized capital Wellington make for great city stops. For something a little wilder, sulphur-rich Rotorua has geothermal baths perfect for a dip and fascinating Maori culture, while the Bay of Islands and Coromandel Peninsula reward with crystal-clear waters and white beaches.
The South Island squeezes in beaches, rainforests, lakes, glaciers, mountains and rivers – it's as if Mother Nature was the artist-in-residence here. You'll find golden beaches in Abel Tasman National Park, dramatic peaks in Kaikoura, the icy wonder of Franz Josef Glacier and dolphin-rich sculpted fiords at Milford Sound. Fast-paced adventure isn't in short supply in Queenstown, with jet-boating and skydiving; you can even go snow-skiing and water-skiing in the same day.
From hidden beach houses and boutique B&Bs to remote retreats and mind-blowing, state-of-the-art luxury lodges, the accommodation is as varied and magical as the country's landscapes with options to suit all styles and budgets. One of the rawest ways to appreciate this epic land is to hire a campervan and, simply, hit the open road. You won't regret it.
Experiences
New Zealand highlights
Enjoy adrenaline-filled activities
If you're looking for adrenaline, then a holiday to New Zealand is the right place to find it. Often called the adventure capital of the world, the country's mix of epic landscapes and high-octane activities mean you can set your pulse into overdrive. Go bungee jumping in Queenstown and take the leap of faith off the legendary Kawarau Bridge, or skydive above Lake Wanaka for an incredible view over Central Otago's high country and snow-dusted mountains. Go jet-boating and speed along waterways in Rotorua, stopping off at geothermal pools along the way, or zip-line over stunning panoramas of Auckland on Waiheke Island. That's just scratching the surface – canyoning, climbing, caving and rafting are just a few of the other activities you can enjoy right across the country. On a New Zealand holiday, adventure is everywhere.
Embrace Maori history and culture
Maori culture is an integral part of New Zealand's DNA and it still burns bright today, especially on the North Island. As well as the geothermal wonders and spurting geysers Rotorua is famous for, it's home to Te Puia, a fascinating Maori cultural experience. It's the best place to get an all-encompassing glimpse of Maori culture, from wandering a recreated precolonial village and authentic wharenui (carved meeting house) to enjoying a traditional hangi (earth oven) feast, a centuries-old method where cloth-wrapped food is buried with heated rocks to be slow-cooked underground. It's also home to the New Zealand Maori Arts and Crafts Institute, a fine showcase of traditional art forms like wood carving, weaving and moko, which you can observe while you're there. Head further north to the momentous Waitangi Treaty Grounds, where New Zealand's founding document, the Treaty of Waitangi was signed. An intricately carved wharenui remains, as does the historic Treaty House, while the landscaped grounds are a joy to stroll.
New Zealand's mesmerising concoction of mountains, lakes, rivers, forests and beaches makes it a place that's made for exploring outside. Doing it on foot is one of the most satisfying ways of seeing its natural wonders, and the country has plenty of epic trails weaving through its incredible landscapes. It has a brilliant network of nine multi-day Great Walks (a tenth, the Paparoa Track, will open in March 2020), each of which is completely different to the next. Tackle the Abel Tasman Coast Track for white sandy beaches and hidden crystal-clear bays, take on the Tongariro Northern Circuit for raw volcanic scenery and glacial-carved valleys, or hike the Milford Track for rugged peaks and valleys, lush rainforest and ending in the spectacular Milford Sound. You can do it in style, trekking with a guide and staying in luxury lodges along the way, or head out at your own pace with pitstops in huts en route. For a smaller dose of New Zealand's great outdoors, there are plenty of half-day and full-day walks to take a snapshot of the country's wild canvas on your holiday.
Pedal one of the Great Rides
Cycling is one of the best ways of exploring New Zealand's wild vistas. Pedal through historic mining towns, emerald forests, sun-drenched vineyards and around shimmering sapphire lakes for a thrilling taste of the country's epic scenery on two wheels. Like the country's series of Great Walks, New Zealand has 22 multi-day Great Rides where you can either tackle their entirety over a few days, or pedal a segment in just a few hours or a whole day. The Alps 2 Ocean trail is one of the most iconic, where you'll take in tussock-covered highlands, glacier-carved valleys and gorgeous wine regions. A network of trails criss-cross through Hawke's Bay, putting you in touch with tranquil woodland, rolling hills and orchards, and the Roxburgh Gorge Trail showcases the fascinating gold-mining history and rocky natural drama of Central Otago.
Hire a campervan and go on an epic road trip
One of the rawest ways to see New Zealand is to hire a campervan and make the country your oyster. You can travel at your own pace, stopping off at as many or as little camping grounds along the way as you like. More often than not, these campsites are located in some of the most beautiful and remote locations to be found anywhere in the country, whether it's on the banks of an azure lake being overlooked by snow-capped mountains or nestled within sheltered bays or wonderful vineyards. Get your motor running…
PLAN YOUR HOLIDAY
Enquire Now
Weather
Best time to visit New Zealand
Being in the southern hemisphere, New Zealand's weather is the opposite to that of the UK. Summer runs from December to February, autumn from March to May, winter from June to August and spring from September to November. There's no bad time to visit New Zealand, with each season offering something different.
Spring
Spring in New Zealand brings a pleasantly mild climate across the country, with temperatures starting around 15°C in September and rising to the low 20s at the end in November, as summer approaches. The mild weather makes it perfect for more active adventures, like taking on one of the country's 'Great Walks' or 'Great Rides'. Alternatively, while the mountains will still be speckled white, the melting snow makes the full rivers great for white water rafting. Spring is also when the waterfalls of Milford and Doubtful Sounds are at their best, but you should expect showers – they happen year-round, with Fiordland often named one of the world's wettest places. The star of the show in spring however is the blooming foliage across the country, which makes it one of the best times to visit New Zealand. In particular, the 'Garden City' of Christchurch in the South Island lives up to its name at this time of year, with its parks and gardens carpeted with daffodils and bluebells, while Hawke's Bay in the North Island boasts brilliant blossom trees. Benefit from lower visiting footfall in spring, too, as you beat the summer rush.
Summer
Summer in New Zealand offers the best weather, with temperatures across the country ranging from the low 20s (degrees Celsius) up to 30°C. Though this fine weather draws the greatest share of visitors, it makes it ideal for taking advantage of the lovely coastline and beaches of Abel Tasman National Park in the South Island or the beautiful Bay of Islands in the North Island. The whole country, especially Central Otago and Fiordland when it's prime time for hiking, erupts into a gorgeous display of lupins and gorse, too. The amazing weather means it's the height of festival season and one of the best times to go to New Zealand, with plenty of celebrations occurring throughout the country, including New Zealand's national day Waitangi Day on 6 February.
Autumn
Inevitably, temperatures start to dip as you head into autumn, with March seeing the mercury hovering around the low 20s (degrees Celsius) and dropping to around 15°C (or lower in the South Island) in anticipation of winter. Arguably, autumn is when New Zealand is at its most spectacular, as a delightful array of reds, oranges and russet browns decorate the country. For some of the best displays, visit Queenstown, Christchurch and Central Otago in the South Island and Hawke's Bay in the North Island. If you want to twin marvellous Milford Sound with wildlife then you're in luck, as the drop in water temperatures from the autumn through to winter means sightings of fur seals and dolphins are more likely. Many of the summer crowds will have long departed, so you'll have a clear view of this glorious side of New Zealand.
Winter
Temperatures during winter range between 5°C and 15°C, depending on where you are in New Zealand. The North Island typically has more rain than the South Island (Milford Sound being the notable exception) but don't let that put you off – New Zealand's winters are pleasantly mild. You can spy humpback (June & July) and sperm (year round) whales at Kaikoura on South Island but winter is made for the excellent ski fields dotted across the country, in particular in and around Queenstown. This is arguably the best time of year to see Franz Josef Glacier on the South Island, too, with its awesome features like crevasses and ice caves more solid and spectacular.
Travel guide
New Zealand travel essentials
Do I need any vaccinations for New Zealand?
No vaccinations are currently recommended for New Zealand. For any current travel health advice, you should seek guidance from your GP at least four to six weeks prior to travel.
What is the time difference between New Zealand and the UK?
The time difference is GMT +12 hours.
How long is the flight to New Zealand?
There are no direct flights from the UK to New Zealand, but the most common route is via Los Angeles or Hong Kong – the journey time is around 25 hours in total. There are other options available.
What is the currency in New Zealand?
The currency is the New Zealand dollar.
Do I need visa for a holiday in New Zealand?
British passport holders don't need a visa to visit New Zealand, but you must have an Electronic Travel Authority (ETA). This can be applied for online (NZ$23) or via the app (NZ$17) - visit nzeta.immigration.govt.nz for more information. An International Visitor Conservation and Tourism Levy (IVL) is also payable (NZ$35) when you apply for your ETA. This funds tourism infrastructure and helps protect New Zealand's very special natural environment.
All visitors must also complete a New Zealand Traveller Declaration which collects travel, customs, immigration and biosecurity information to improve the safety and security of New Zealand.  This can be completed online no more than 24-hours prior to starting your journey to New Zealand: https://www.travellerdeclaration.govt.nz/  Alternatively, a paper version can be completed on arrival.
IMPORTANT - Some third party websites offer visitors an ETA service and charge more for this. Be warned that these sites are unauthorised and do not operate on behalf of the New Zealand government, so please only use the link shown above, or download the super quick and easy app.  
Travel specialists
Meet our New Zealand specialists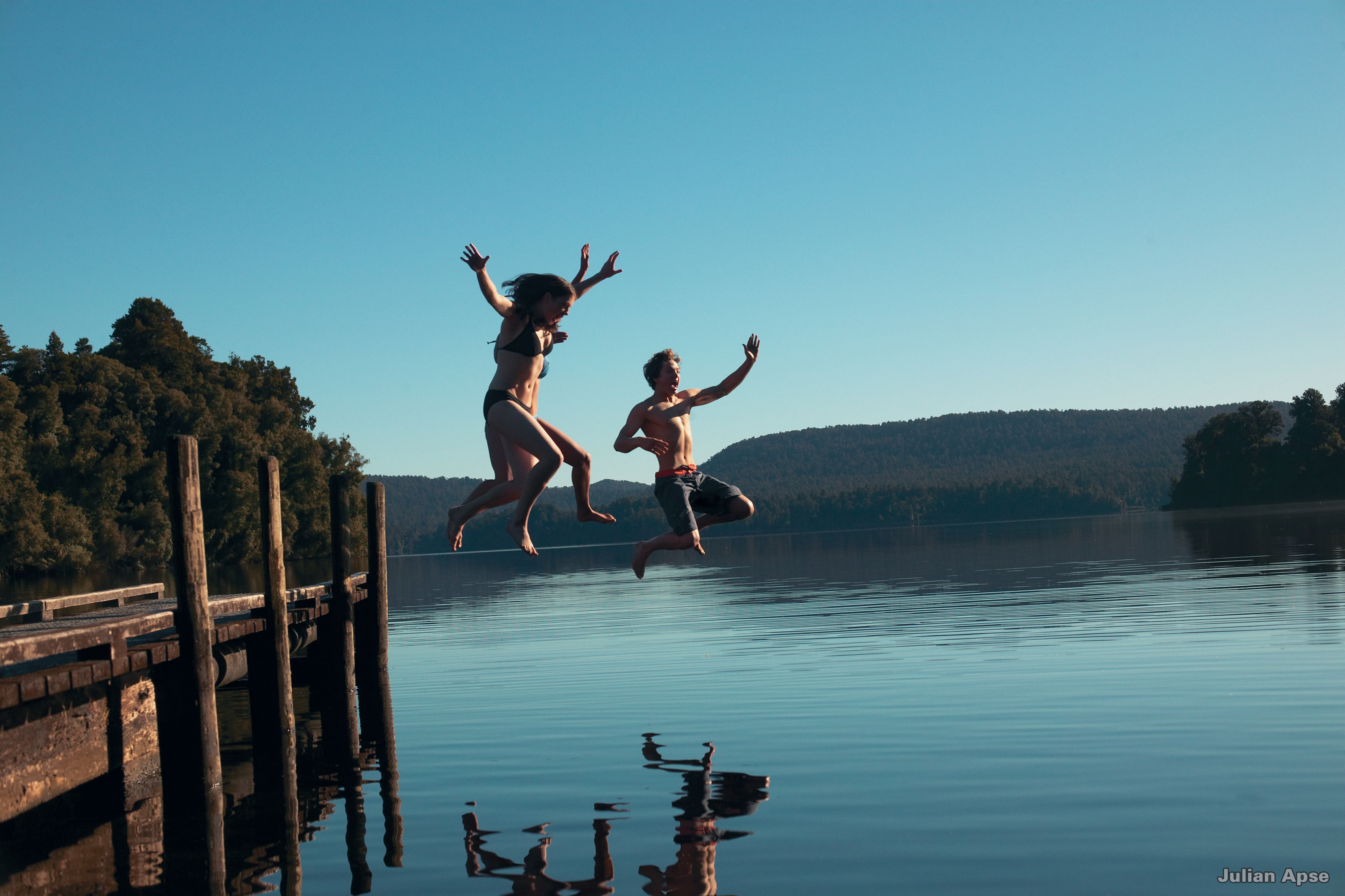 New Zealand inspiration
CANVAS
Head to our blog CANVAS for more inspiration, insider secrets and diaries from our team on New Zealand.
Stay in touch
Sign up to our newsletter for the latest news and offers
Cookies
Our website uses cookies. Click accept to receive all cookies or change your cookie settings. You can also view our Privacy Policy to understand more about how we use cookies.
Privacy Policy