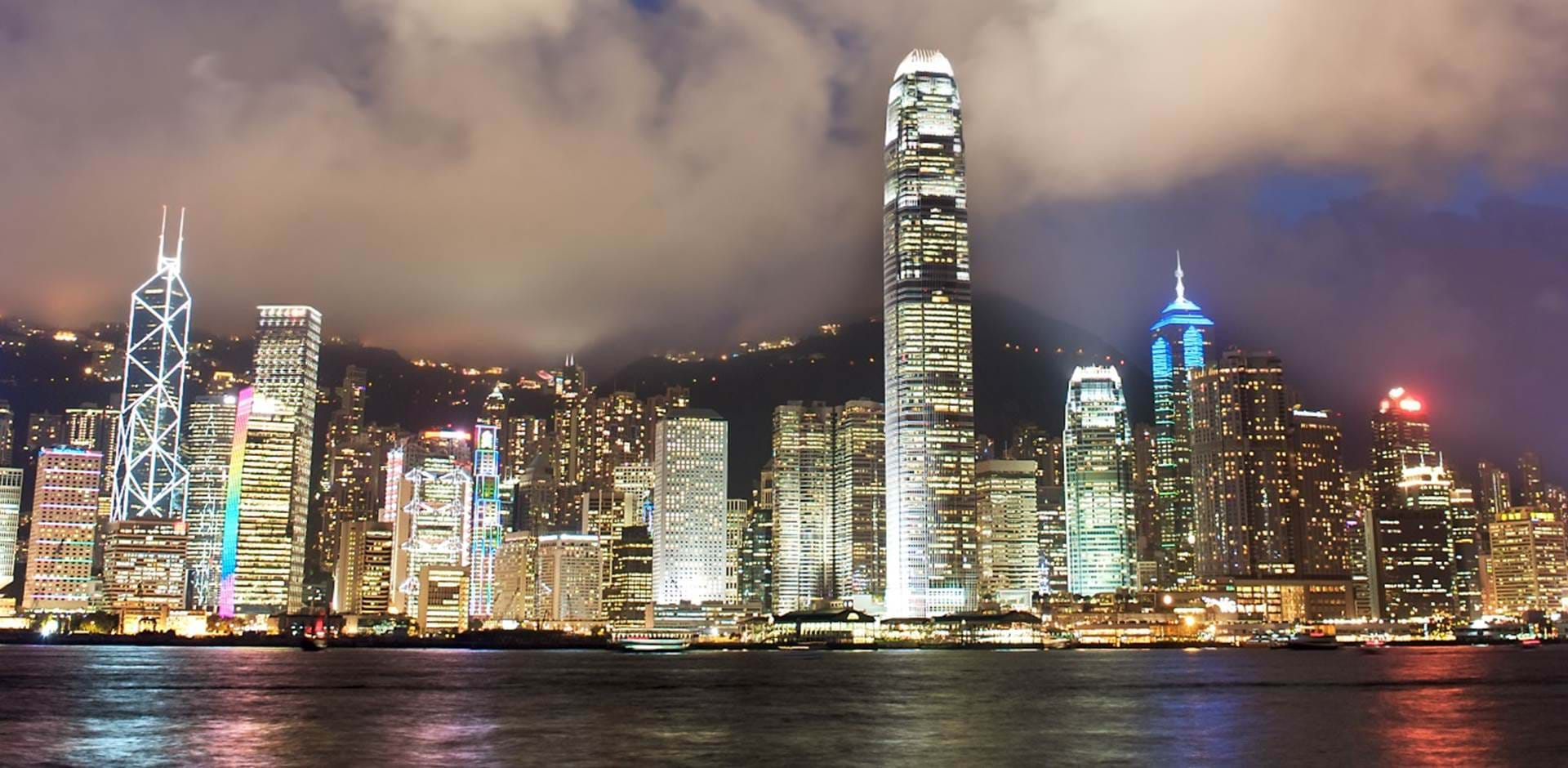 Overview
Holidays in Hong Kong
Never mind New York City, Hong Kong is the city that truly never sleeps. Its streets always bristle with life and the lights of its iconic skyline never stop twinkling. But delve deeper into its futuristic façade and you'll find traces of its past, for Hong Kong is where tai chi meets neon-lit towers and finance meets fishing villages.
Hong Kong has two equally fascinating faces, like a mini twin-centre luxury holiday wrapped in one. Hong Kong Island's glitzy skyscrapers are home to shopping malls, fine-dining restaurants and rooftop bars that double as an unforgettable night out and extraordinary city viewpoint. But old-world history can still be found among its neon-lit streets, with winding narrow streets lined with authentic Chinese shophouses.
Just minutes away across Victoria Harbour, Kowloon feels more spacious. Tree-lined boulevards are flanked by shopping malls, temples and street markets, while leafy city parks are welcome chill spots. For stupendous views of Hong Kong's famous cityscape, Kowloon's selection of trendy bars offer the perfect vantage point. If you want a break from the buzz, the third main region of Hong Kong, the New Territories, hides Buddha statues, bird-rich wetlands and ancient villages.
Hong Kong is well worth a few days to break the journey either end of your Asian adventure.
Experiences
Hong Kong highlights
The view of Hong Kong Island's cloud-baiting skyscrapers from the waters of Victoria Harbour is the archetypal image of the enclave. A harbour view room is great for spying its space-age splendour but for a trip back in time, jump onboard a Chinese junk boat, its burnt orange sails a symbol of the traditional values that can still be found here. An evening cruise with a sundowner is the ideal way to soak up the neon-lit scene. It's timed so you can witness the Symphony of Lights, a nightly light show where a kaleidoscopic array of lights and lasers project off many of the buildings for a mesmerising performance.
Guided tour of Hong Kong Island
Hong Kong Island is so frenetic it can sometimes be hard to know where to start. But a local guide can help you get under the skin of this modern metropolis, taking you around its must-see sights and adding colour through their stories. Take the tram up Victoria Peak for panoramic views of the city and harbour, stroll past temples, pick up traditional Chinese trinkets at Stanley Market and head to Aberdeen Fishing Village to witness an ancient way of life that stands tall next to the hustle and bustle of Hong Kong's heart.
Get a taste for Hong Kong on a food tour
Hong Kong is the king of Cantonese cuisine and you'd be missing a trick if you didn't sample a selection of its fine foods while on holiday there. Taste your way through districts like the business hub of Central or the more traditional Sheung Wan neighbourhood, where you can pick up dishes like wonton noodles from tiny family-run joints or barbecued pork rice from streetside stalls. Locals will tell you their version of dim sum (steamed dumplings usually accompanied by tea) is the best in the world. There's only one way to find out…
Rising out of the lush jungle on Lantau Island, the giant bronze Tian Tan Buddha looks an otherworldly sight. Standing over 100ft tall, it's no wonder it's more commonly known as 'Big Buddha'. Climbing the 268 steps to stand right beneath it is well worth it just to appreciate its size, while the Po Lin Monastery opposite is one of Hong Kong's most sacred Buddhist sites. And getting to the Buddha is a thrill in itself, with a ride on the Ngong Ping 360 cable car the perfect birds-eye view of Lantau's wild landscape.
It goes without saying – for a city that's awake every minute of the day, its nightlife certainly doesn't disappoint. Aqua restaurant in Kowloon is dinner with a view exemplified, serving up excellent Italian and Japanese food over the glittering harbour, while Hutong gives a more authentic Chinese dining experience. For an after-dinner cocktail, we'd recommend the sophisticated Duddell's for a quiet drink or Dragon-I for those who fancy partying until the early hours. Make sure you have time for a trip up one of the city's many rooftop bars, so you can toast the epic views of Hong Kong Island and Victoria Harbour.
Accommodation
Where to stay in Hong Kong
Hong Kong's hotels are dripping in style, service and glamour. Like most major cities around the world, there's no shortage of places to stay in Hong Kong and the main decision will be picking between staying on Hong Kong Island (top restaurants, shopping and neon-lit nights) or Kowloon (epic views of the city skyline, trendy bars and leafy city parks). Whichever you choose, you won't be disappointed!
PLAN YOUR HOLIDAY
Enquire Now
Weather
The best time to visit Hong Kong
Hong Kong's dry season traditionally runs from October to January, with the wet season from June to August.
The dry season is the best time to visit, as temperatures are often below 20°C and there's little rain, so exploring the city will be comfortable. It can drop below 10°C in the evenings, however, so it's worth packing a jacket or coat in preparation.
Hong Kong's springtime (March to May) brings rising temperatures, although staying below 30°C so it's never too hot. It can sometimes get very cloudy, so those citywide photos you'd love to capture from Victoria Peak or an evening junk boat cruise can occasionally be tricky.
Come the summer (June to August), Hong Kong becomes subtropical, with the weather very hot, wet and humid and temperatures consistently just above 30°C. But if there's not a storm on the horizon, clear days are frequent, making for prime photo opportunities. In September, Hong Kong is prone to typhoons but they're not that common.
Keep an eye out for China's celebratory 'Golden Weeks' – Chinese New Year in January or February and the National Day in October. While the atmosphere will be buzzing, it's good to be aware it'll be much busier and more expensive than normal.
Travel Guide
Hong Kong travel essentials
Do I need any vaccinations for Hong Kong?
Hepatitis A, Typhoid, Polio and Tetanus-Diphtheria vaccinations are currently recommended. For any current travel health advice, please consult your GP at least four to six weeks prior to travel.


What is the time difference between Hong Kong and the UK?
The time difference is GMT +8 hours.


How long is the flight to Hong Kong?
The flight time from London to Hong Kong is around 12 hours.



What is the currency in Hong Kong?
The currency is the Hong Kong dollar.


Do I need a visa for a holiday in Hong Kong?
British passport holders don't need a visa to visit Hong Kong.
Specialists
Meet our Hong Kong Specialists
Hong Kong inspiration
Canvas
Head to our blog CANVAS for more inspiration, insider secrets and diaries from our team on Hong Kong.
Stay in touch
Sign up to our newsletter for the latest news and offers
Cookies
Our website uses cookies. Click accept to receive all cookies or change your cookie settings. You can also view our Privacy Policy to understand more about how we use cookies.
Privacy Policy