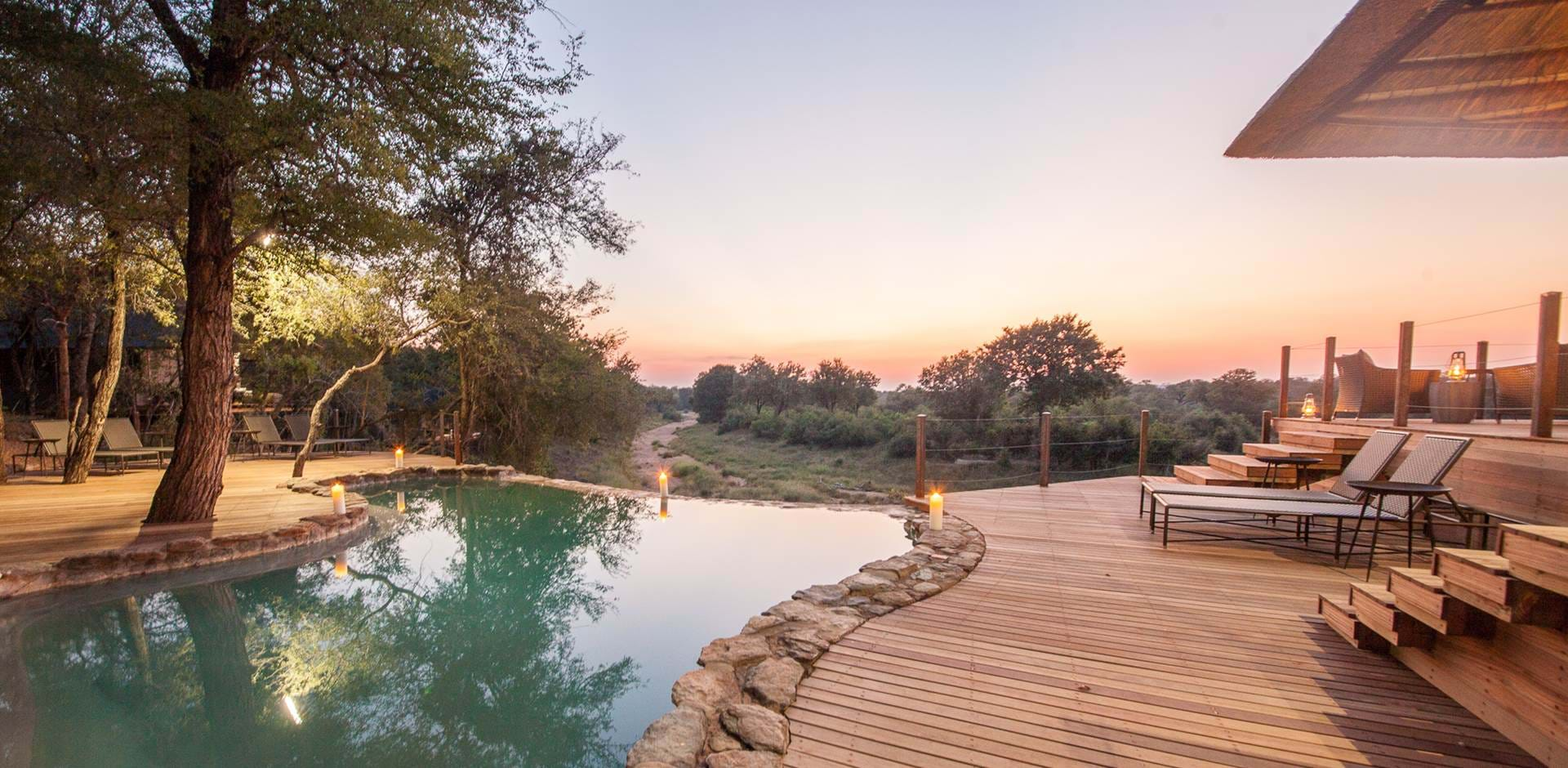 Overview
Holidays in South Africa
Turning a corner in South Africa is like putting your hand in its magic hat and drawing a different landscape each time. Its diversity is astounding; a wealth of wild game reserves dot the country, cosmopolitan cities straddle epic wildernesses and rugged peaks disappear into rolling ocean waves.
When it comes to wildlife experiences, few combine a luxury holiday with the raw wilderness as seamlessly as South Africa. Game reserves like Sabi Sands and Madikwe serve up pristine swathes of riverine bushveld and savannah witnessed from majestic lodges, each faithfully built to blend in with the landscape. Here, the 'Big Five' can roam just feet from your bedroom and guide-led safari drives take you deep into the classic African surrounds.
South Africa's charm extends beyond the savannah, though. The Cape Province is full of treasures, including the flat-topped icon of Table Mountain lording over Cape Town, sprawling Winelands, the whale-rich waters of Hermanus and the leafy Garden Route – arguably one of the planet's greatest drives. Even the east of the country holds major drawcards in the form of the cosmopolitan cities of Johannesburg and Durban. Wherever you turn, South Africa is full of delightfully unique wonders.
Experiences
South Africa highlights
Stay in South Africa's most acclaimed game reserve
Sabi Sands is South Africa's answer to the Masai Mara. It's the country's most acclaimed game reserve in Greater Kruger National Park and its legacy of conservation means it boasts the highest density of big game in the country. Its rich wilderness is the best place to spot the elusive leopard, as well as the other four animals (lion, buffalo, rhino and elephant) that make up Africa's 'Big Five'. Glamorous safari lodges offer private plunge pools and floor-to-ceiling windows perfect for watching the wildlife in comfort. Here's there no better way to toast South Africa's greatest wilderness with a gin and tonic while watching the sun go down. Cheers!
Nudging Botswana's border, the lesser-known Madikwe Game Reserve is a wild mix of savannah grassland and riverine forest only a short hop from Johannesburg. Many come to Africa in search of the 'Big Five' but Madikwe can trump that! It's home to the 'Super Seven', which also includes the endangered wild dog and cheetah. Along with the rugged amber-tinted mountains of neighbouring Marakele National Park, these pair of wildernesses are malaria-free – something of a rarity in African reserves. They also share something else in common, with luxury treehouses planted slap-bang in the bush offering unique ways to sleep under the stars.
Even though Cape Town is affectionately known as the Mother City, the 'Big Daddy of Cities' would be a more appropriate moniker. It's a melting pot of landscapes, culture and people, all lorded over by the iconic Table Mountain – the city's literal crowning jewel. Here, you can sip coffee in the city's buzzing café culture in the morning, hike the wilds of its famous peak at lunch and relax on beaches that rival the French Riviera in the evening. It shares its latitude with the UK so when you wake from your flight, you'll be jet lag-free!
Only a short drive from Cape Town, the Cape's Winelands twin superb landscapes with the top tipples the region is famous for. Towering peaks hem in the colonial Dutch towns of Franschhoek and Stellenbosch, each littered with reams of rolling vineyards. The oldest region, Constantia, is oft-overlooked by visitors making a beeline for the headlining duo, but being the closest wine region to Cape Town, it's well worth a trip.
Cape Town's unique collection of cultures have each added their own flavours into the city's cuisine, with hip eateries and top restaurants found on every street corner. World-renowned chefs come to add their own stamp on this culinary capital, where you can try everything from braai to bunny chow.
Regions
Where to stay in South Africa
South Africa is like many different destinations in one country, cosmopolitan cities, wildlife-filled game reserves and sun-soaked vineyards. There are so many options when it comes to stay in South Africa, including a charming boutique hotel in Cape Town, a Cape Dutch farm estate in the Winelands or one of the many luxury out-of-this-world safari lodges, which put you right in the heart of some of Africa's finest wildernesses.
PLAN YOUR HOLIDAY
Enquire Now
Weather
The best time to visit South Africa
South Africa's sheer size means its various regions all experience different weather patterns.
The Western Cape, which includes Cape Town, the Winelands and the Garden Route, enjoys a mild Mediterranean climate year-round. The summer, between October and April, is warm and dry with maximum temperatures of 26°C in January and February. It's prime whale-watching season between September and November, so head to Hermanus then for sightings of southern right whales. Cape Town receives most of its rain from June-August, but in comparison to the UK it's a mild winter with temperatures averaging around 18°C.
If you're looking to visit South Africa's game reserves and national parks, May to November is the best time to go on a safari holiday, whether it's Kruger National Park or Madikwe and Sabi Sands game reserves. Even though this is technically South Africa's winter, the days are crisp, dry and sunny (daily temperatures average around 23°C). It's an ideal time for game viewing, with the sparse vegetation making it easier to spot animals that are drawn to the watering holes.
In the east of the country, Johannesburg can be visited year-round. Coming to the end of winter (May-November), the city's jacaranda trees are in bloom (October-November), but night-time temperatures can be close to freezing. On the coast, Durban's Indian Ocean location makes for warm temperatures year-round.
Travel Guide
South Africa travel essentials
Do I need any Vaccinations for South Africa?
Hepatitis A, Typhoid, Polio and Tetanus-Diptheria vaccinations are currently recommended. Prevention against Malaria is advised for those travelling to the lowfeld of Mpumalanga (including Kruger National Park), Limpopo and the Maputaland coastline of KwaZulu-Natal. While Malaria is at low risk in the winter months, we'd advise using mosquito nets and insect repellent to prevent being bitten. If you're entering South Africa from a Yellow Fever zone, possession of a valid Yellow Fever inoculation certificate is required but for any current travel health advice, you should seek guidance from your GP at least four to six weeks prior to travel.
What is the time difference between South Africa and the UK?
The time difference is GMT +2 hours.
How long is the flight to South Africa?
The flight time from London to Johannesburg is around 12 hours and from London to Cape Town, it takes around 12 and a half hours.
What is the currency in South Africa?
Do I need a visa for a holiday in South Africa?
British passport holders don't need a visa to visit South Africa.
Specialists
Meet our South Africa specialists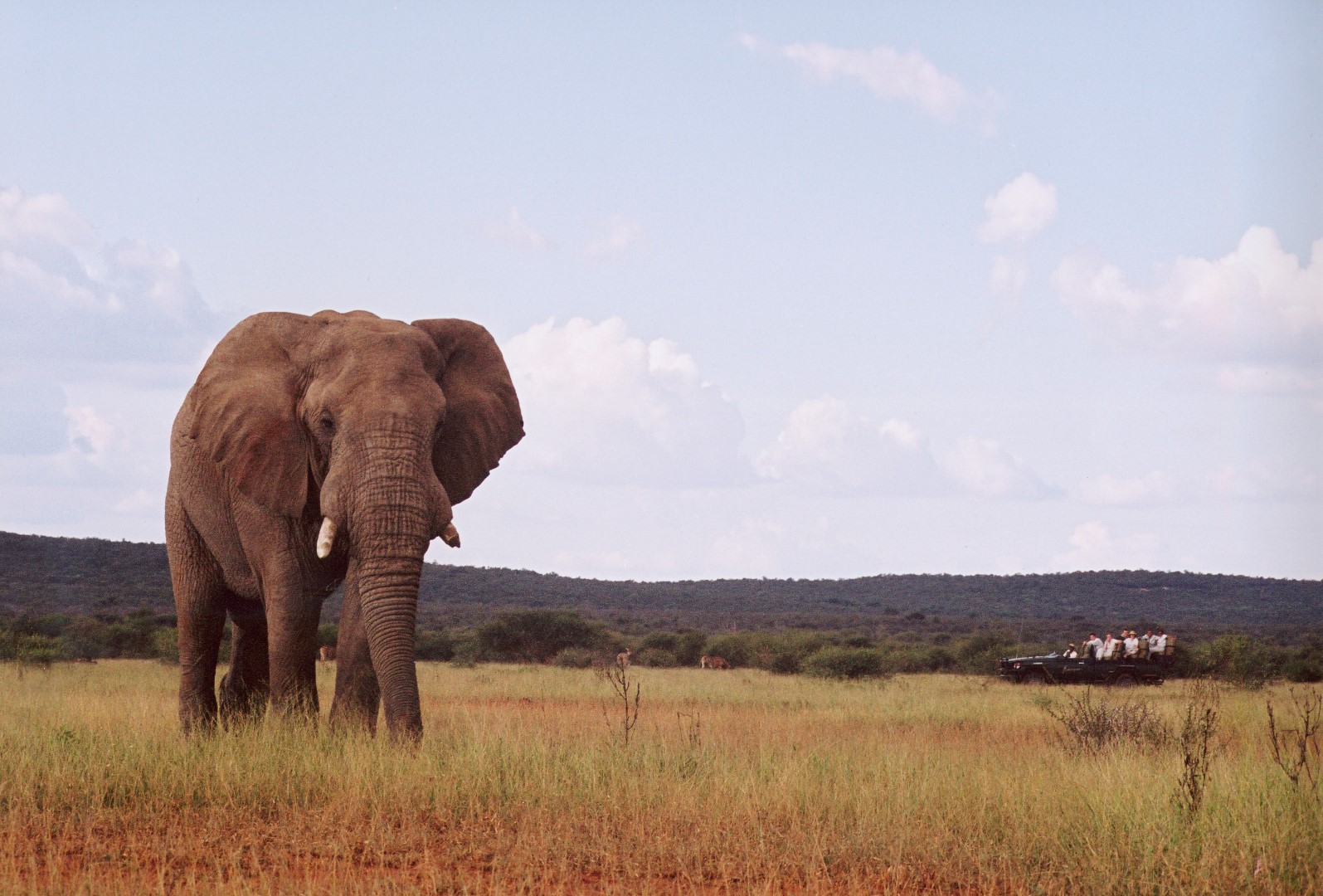 South Africa inspiration
CANVAS
Head to our blog CANVAS for more inspiration, insider secrets and diaries from our team on South Africa.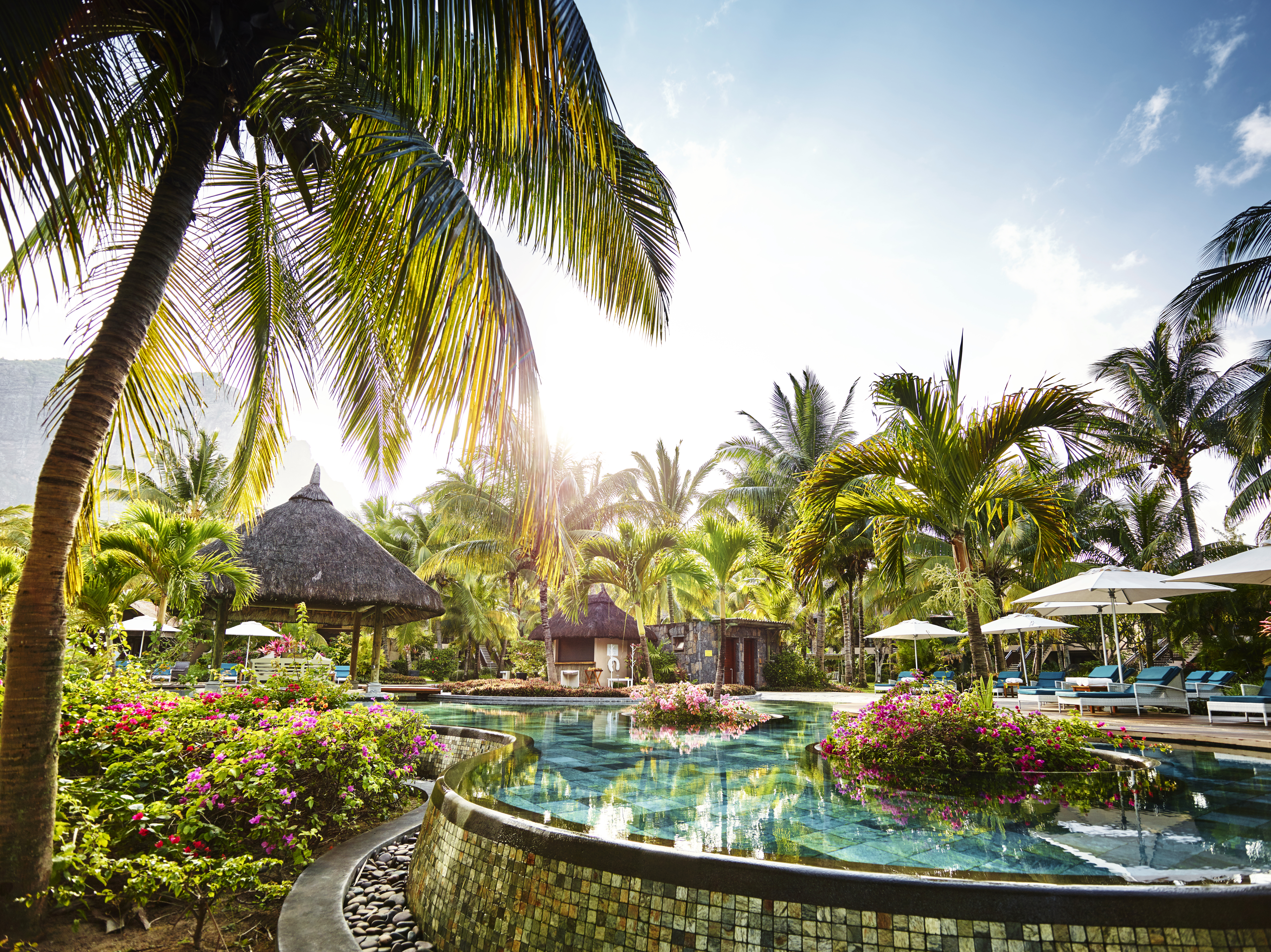 Twin South Africa with Mauritius
Mauritius
Stay in touch
Sign up to our newsletter for the latest news and offers
Cookies
Our website uses cookies. Click accept to receive all cookies or change your cookie settings. You can also view our Privacy Policy to understand more about how we use cookies.
Privacy Policy