South Pacific
Holidays in Tahiti
Sand like talcum powder, sky the colour of forget-me-nots, a vivid rainbow of coral and fish in sparkling azure lagoons which circle forest-clad peaks. These are The Islands of Tahiti in a glorious nutshell, a true South Seas slice of heaven.
Most people know Tahiti for the legendary island of Bora Bora and her very name conjures postcard-perfect images of a tropical paradise. Captain Cook named her the 'Pearl of the Pacific' when he first sighted Bora Bora in 1769 and it's safe to say its beauty has been left untouched since. It's more than just a tropical place to chill – snorkelling and canoeing in the lagoons prove it's a land of adventure.
With 118 islands in Tahiti, there's so much more to explore beyond Bora Bora and mixing a few islands on your holiday gives you a fuller flavour. Lush mountainous landscapes and limpid-blue lagoons dominate the scenery of the Society Islands (of which Bora Bora is a part of), while the Crusoe-esque Tuamotus are a collection of kaleidoscopic coral atolls, including one of the largest in the world - Rangiroa. For an untamed wedge of Tahiti, the remote Marquesas Islands are your answer.
For a truly unforgettable experience, a stay in an overwater bungalow is the stuff of dreams when it comes to a luxury holiday in Tahiti. Paradise, found.
Experiences
Tahiti highlights
Have a breakfast to remember
Canoes have been part of Polynesian culture for generations, exploring the turquoise lagoons of the Tahiti archipelago and navigating the ocean waves by the clouds and stars. So, for a truly memorable experience, why not have your breakfast delivered by Polynesian pirogue? Wake to the sweet sounds of traditional Tahitian songs, before relaxing on the deck of your overwater bungalow as your morning meal is paddled to you surrounded by fragrant flower petals. You can enjoy the sunrise and embark on a short canoe ride around the lagoon as your table is set, before enjoying a really special meal on your holiday.
You can't visit The Islands of Tahiti without trying their national dish, poisson cru. Meaning 'raw fish' in French, poisson cru is raw tuna (although other fish is sometimes used) marinated in lime juice and mixed with vegetables and coconut milk. While you can get it anywhere in the resorts or islands of Tahiti, there's nothing quite like watching it being freshly prepared in front of you on a sandy motu (islet) as part of a delicious picnic, with the dramatic lush scenery and lovely lagoons beyond.
Have a remote beach picnic
Visiting Tahiti is like living your own Robinson Crusoe fairytale. The best way to play castaway in this tropical paradise is with your own private motu (islet) picnic on a slender patch of sand. Getting there can be a large part of the fun, too, with a seaplane from Bora Bora to Taha'a giving you epic overhead views of the mint-green lagoons and lush interior of the latter. When you land, the island's sweet vanilla aroma will take over, a lovely scent that only adds to this perfect picnic setting. Enjoy a feast straight on the beach, your feet lapped by calm, limpid-blue waters and with plenty of tropical fish to keep you company!
Go diving in the Tuamotus
The Tuamotus offer some of the best snorkelling and diving found anywhere in the world. The vast turquoise lagoon of Rangiroa, dotted with 240 tiny motus (islets), is an underwater mecca with myriad marine life just moments from your overwater bungalow. It's the second-largest atoll in the world, where coral cities stretch as far as the eye can see and a feast of life play in the passes which link the lagoon to the ocean, including the famous Tiputa Pass – here, spy dolphins, grey and hammerhead sharks and manta rays. Tikehau is another beautifully remote atoll, where fish seem to outnumber people one billion to one. The density of fish is so high that Jacques Cousteau's research group declared it as having the highest concentration in all of the Tuamotus.
With emerald peaks that seemingly leap out of the azure lagoon that surrounds Moorea, they were just made for exploring by 4x4. Wind through the wild, steep and narrow trails that vein the tropical forest and once you find a gap in the trees, you'll be treated to fantastic views of the island's forest, historic marae and vanilla plantations. It's a thrilling way to see Tahiti's wild side on your luxury holiday to remember.
Regions
Where to stay in Tahiti
Weather
The best time to visit Tahiti
The Islands of Tahiti enjoy a tropical climate throughout the whole year. They have two main periods of weather, with the dry season from May to October and the wet season from November to April.
Temperatures during the dry, cooler season float around the high 20s (degrees Celsius) during the day, and in the early morning or evening they can drop to around 20°C. This, along with the low humidity and small chance of rainfall, leads to plenty of pleasant, sunny days. From June to August, the south-easterly mara'amu winds blow across the islands. This varies in strength and duration depending on which island group you are visiting and occasionally it can be quite strong, lasting for a few days. This makes the water slightly choppy in enclosed lagoons and a little rougher out in the open ocean. However, this trade wind keeps the temperatures cooler than during the hot and humid wet season, so the mara'amu is also a blessing!
Days during the wet season can top 30°C and humidity and rainfall is high. But even during the wettest months of December and January, there's plenty of sunshine and the rain showers act as a coolant to the heat. This time of year also offers the most value and best chance of deals, with resorts lowering their prices. The Tuamotu Islands are a slight exception to the rule, experiencing less rainfall during the wet season than the rest of the country. This makes it a great option if you're looking to travel at this time of year, especially divers, snorkellers and keen anglers who can take advantage of the abundant marine life here.
Travel guide
Tahiti travel essentials
Do I need any vaccinations for Tahiti?
No vaccinations are currently recommended, although The Islands of Tahiti are deemed to have a risk of the Zika virus. If you're entering Tahiti from a Yellow Fever zone, possession of a valid Yellow Fever inoculation certificate is required. For any current travel health advice, you should seek guidance from your GP at least four to six weeks prior to travel.
What is the time difference between Tahiti and the UK?
The time difference is GMT -10 hours.
How long is the flight to Tahiti?
There are no direct flights from the UK to Tahiti. To get there, fly to Los Angeles (around 11 hours), before catching a connecting flight to Tahiti (around eight and a half hours). Other routes including flying from London via San Francisco to Papeete and also via Tokyo in the Far East.
What is the currency in Tahiti?
The currency is the French Pacific franc.
Do I need visa for a holiday in Tahiti?
British passport holders don't need a visa to visit Tahiti.
Specialists
Meet our Tahiti specialists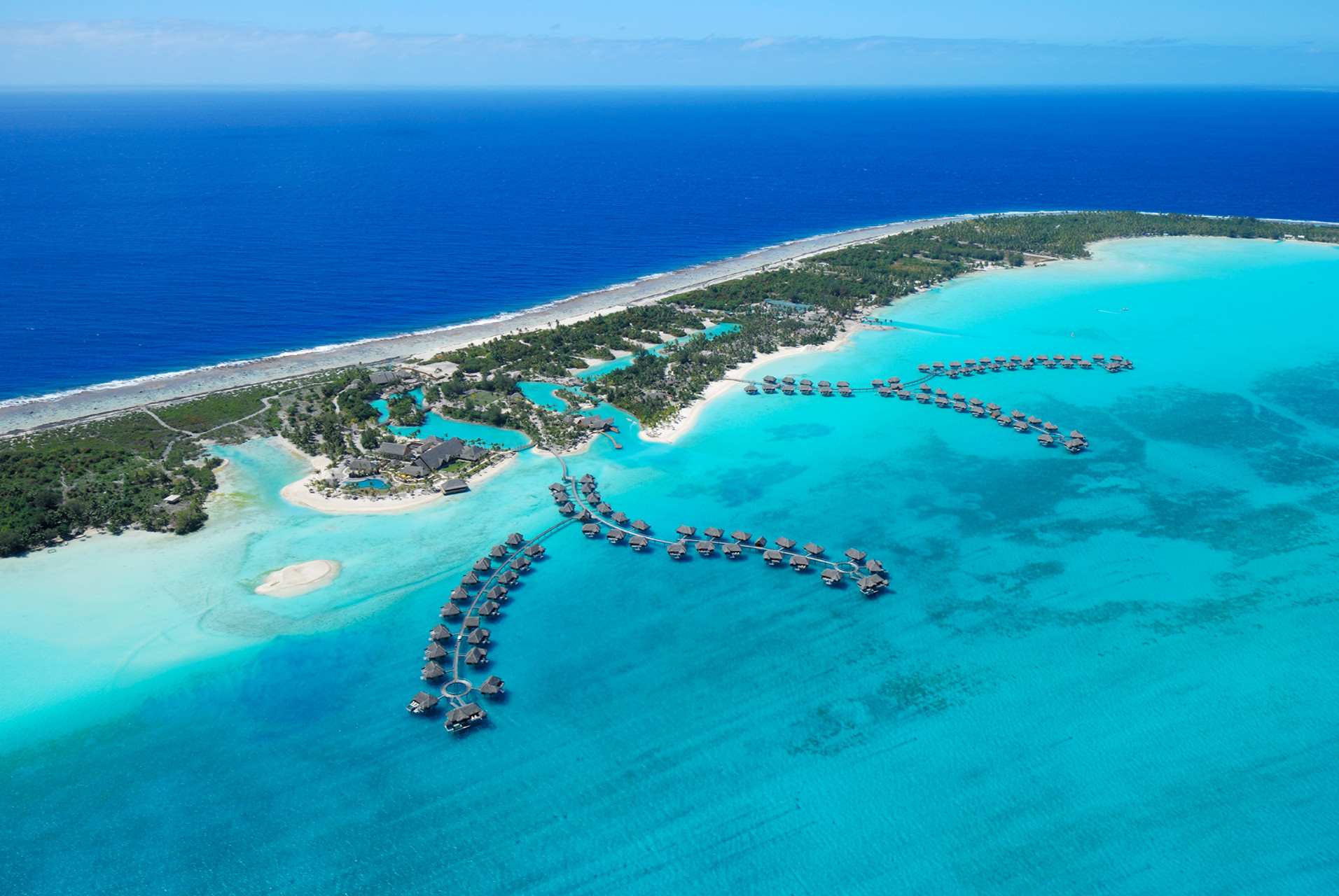 Tahiti inspiration
CANVAS
Head to our blog CANVAS for more inspiration, insider secrets and diaries from our team on Tahiti.
Stay in touch
Sign up to our newsletter for the latest news and offers