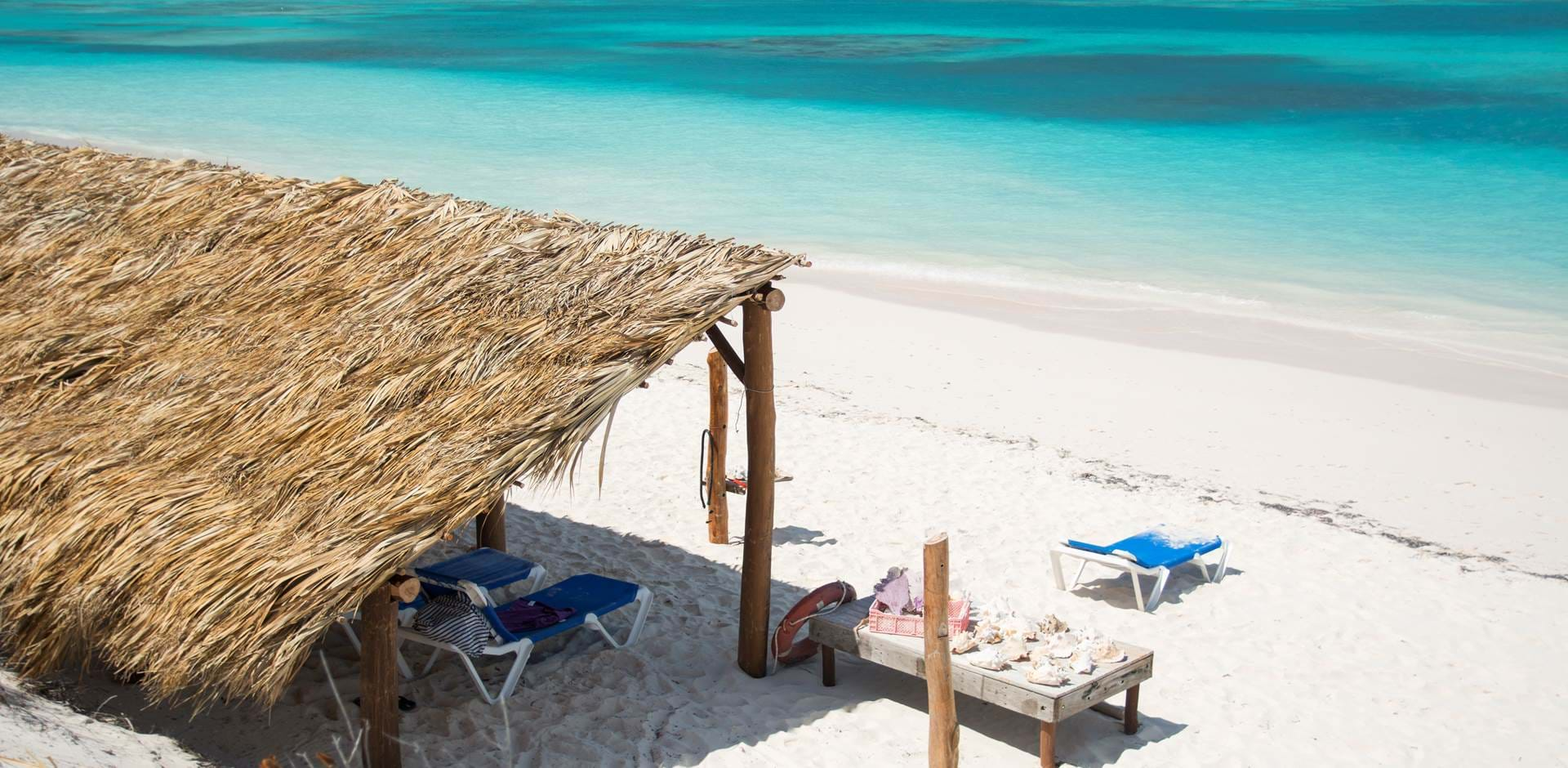 Privacy and security policy at The Turquoise Holiday Company
Privacy Policy
Full statement
This privacy policy sets out how The Turquoise Holiday company uses and protects any information that you give us when you use this website or our mobile site. The Turquoise Holiday Company is committed to ensuring that your privacy is protected. Should we ask you to provide certain information by which you can be identified when using our services or our website, then you can be assured that it will only be used in accordance with this privacy statement. The Turquoise Holiday Company may change this policy from time to time by updating this page and you should check this page to ensure that you are happy with any changes. This policy is effective from 12/02/2018. You are responsible for ensuring that the other members of your party are aware of the content of this privacy policy and are in agreement with you supplying their personal data to us to make a booking or other purchase on their behalf. By making a booking/purchase directly with our travel experts or submitting personal data via our website, you agree to the transfer, sorting or processing of it as set out below. We will take all steps reasonably and necessary to ensure that your data is treated securely and in accordance with this privacy policy. If you do not agree to our use of your personal data as set out below we cannot accept your booking.
Who we are
We are a family run and owned travel company specialising in luxury long haul, tailor made holidays and honeymoons to Australia, New Zealand, the South Pacific, the Indian Ocean, Asia, Africa, The Caribbean and The Middle East. The company's philosophy is simple and revolves around one word - passion - passion for the destinations we sell and passion for providing exceptional customer service, combined with a first hand insight into the countries, islands, regions, hotels and rooms that we recommend. Our team of destination specialists have travelled extensively and each property is hand-picked. Our team take enormous pride in matching each and every client with their perfect holiday itinerary. Any personal information provided to or gathered by us is controlled by The Turquoise Holiday Company ("The Turquoise Holiday Company", "We", "Us), a company registered in England at: The Stables, 4 Bakery Court, Beaconsfield, Buckinghamshire, HP9 2FN. Registered number: 04424442.
Data security
Data security is of the utmost importance to us and we are committed to ensuring information we collect from you is secure. In order to prevent unauthorised access or disclosure, we have put in place physical, electronic and managerial procedures to safeguard and secure the information we collect online and offline.
What information do we collect
Information that you provide to us when registering on our website, using our mobile website, completing a booking form, filling response cards, subscribing to mailing lists, entering competitions, participating in market research and when contacting us both on and offline including:
• Name, address, contact information including phone and email • Subscription and demographic information such as preferences, interests, age and family information.
• Information relating to your holiday such as reviews, feedback, blogs, image or video uploads, questionnaire data, holiday enquiries and brochure or marketing requests
• Information relating to quoting and booking a travel service, including information regarding family and travel companion(s) such as names, emergency contacts and special service needs, such as any disability or medical or dietary restrictions (which may disclose your religious beliefs), passport information, dates of birth, insurance information, visa information, nationality and country of residence.
• If you contact us, we may keep a record of your email or other correspondence, and if you call us by telephone, we may monitor and/or record phone conversations for training and customer service reasons
• Information relevant to customer surveys, competitions, feedback, offers and market research.
• Information automatically received by us when you use the website, access our marketing information or contact us by email or phone including: Browsing, form filling and search history. We may also use software tools such as Google Analytics to measure and collect session information, length of visits to certain pages, repeat visits and page interaction information (such as clicks and mouse movements).
• The domain and IP address that your computer uses to connect to the internet; your computer, browser, operating system, internet connection, referral information, search terms and other standard information collected by default by tools such as Google Analytics. • Telephone information including phone numbers, call duration and call recordings that we use for training and quality control.
• Third party information about you from other sources which we may add to our account information. For example we update address information using data from the Royal Mail "Change of Address" File, which we may use to correct our records.
When and why do we collect 'sensitive personal data'?
Certain categories of personal information, such as that about race, ethnicity, religion or health, are considered "sensitive personal data" under the UK Data Protection Act 1998. Generally, we try to limit the circumstances where we process sensitive personal data. However, this can occasionally occur because:
• you have requested specific medical assistance from us and/or an airport operator, such as the provision of wheelchair assistance or oxygen, or,
• you have sought clearance from us to fly with a medical condition or because you are more than 28 weeks pregnant, or,
• you have otherwise chosen to provide such information to us In addition, you may have made other requests in connection with making your travel arrangements that may possibly imply or suggest something about you that could be as "sensitive personal data". For example, if you request a particular type of special meal this may imply or suggest that you hold particular religious beliefs or have a particular medical condition. By providing any personal information that is, or could be considered to be, "sensitive personal information" you explicitly agree that we may collect, use, share with third parties and transfer outside the European Economic Area this personal information, as described in this Privacy Policy. If you withdraw your consent, it may mean we will not be able to provide all or parts of the services you have requested from us. Please be aware that in these circumstances you will not be able to cancel or obtain a refund of any fees you have paid.
Telephone call recording
We record telephone calls for monitoring and training purposes. Our software recognises when our sales team visit a payment page, automatically pausing the recording until payment has completed. No card details are recorded during call recording. WHAT WE DO WITH THE INFORMATION WE GATHER We require this information to understand your needs and provide you with a better service, and in particular for the following reasons:
• Internal record keeping, auditing and regulation purposes.
• We may use the information to improve our products and services.
• We may periodically send promotional emails about new products, special offers or other information which we think you may find interesting using the email address which you have provided.
• We may use the information for marketing purposes to display adverts on our or other websites based upon your prior visits to our website, preferences and contact with The Turquoise Holiday Company.
• We may use your information to contact you for market research purposes.
• We may use the information to personalise and customise the content of our website according to your interests.
• We may use your information for resolving complaints and dealing with disputes
• We may use your information for preventing and detecting fraudulent or criminal activity We may contact you by email, phone or direct mail unless requested otherwise.
Transfer of your information
When you make a travel booking directly with our travel experts, or if you make a purchase on our website via the giftlist, certain of the personal date you provide will need to be passed to and processed and stored by relevant third parties, such as airlines, hoteliers, insurance companies and ground handling agents, so they can provide you with the arrangements you require. Some of these third parties may be based outside of the European Economic Area (EEA) Organisations that are based outside of the EEA may not be subject to the same level of controls in regard to data protection as exist within the UK and the EEA. In order for you to travel overseas, we may be required to disclose certain of your personal information to government bodies or other authorities in the UK and in other countries, such as those responsible for immigration, border control, security and anti-terrorism. Even if it is not mandatory for us to provide information to such authorities, we may exercise our discretion to assist them where appropriate. We are based within the European Economic Area (EEA). However, in certain circumstances information that we collect about you will be sent to and held by us in countries outside of the EEA where we work with suppliers and service providers that are either based outside of the EEA or have servers based outside of the EEA. Countries outside of the EEA protect information differently, and so where we do transfer your information to suppliers based outside of the EEA, we will take all steps necessary to ensure that it is adequately protected and used in accordance with this Privacy Policy, including but not limited to relying on any appropriate cross-border transfer solutions such as the European Commission's Standard Contractual Clauses or the EU-US Privacy Shield Framework. Some Airlines and Hotels outside the EEA require passport details for check in. We take all steps possible to make sure these details are adequately protected and are sent securely via email. A list of the countries outside of the EEA to which we may transfer your personal information is available here. Destination territories As we outline above, in certain circumstances, we are required to share information about you with immigration or other government authorities before we can deliver you to your destination. If you complete one of our online customer feedback surveys, the information you provide will be processed for us by Feefo Holdings Ltd who manage these surveys on our behalf. If you make a purchase for a Honeymooner via our giftlist, the payment information you provide will be processed for us by sagepay.
Providing a tailor made service
The Turquoise Holiday Company may use your personal information to provide services tailored to your requirements and treat you more personally, for example:
• to deliver messages and information that we think is relevant and may be of interest to you, prior to, during, and after your travel with us • to personalise the services, content and offers on our websites and other sales and servicing channels
• to personalise and tailor your travel experience Examples of how we may use your personal information to provide a tailored, improved service may include our hotel staff and other staff being made aware that you are an VIP Customer), as well as other aspects of your travel history with us, such as airport disruption that you have previously experienced, lost luggage, upgrades received, preferences etc.
Service communication
Even if you have opted-out of receiving marketing information from us, we may still send you communications about the services you have booked to use, such as your travel itinerary. These communications will help you get the most from the services we provide and may also contain options and offers about the services you will be using (e.g. advance seating requests, additional baggage, pre-booked meals and upgrades). We may also send you communications about the services you have previously used, for example, where you experienced some form of issue or problem and we wish to contact you about it proactively in order to resolve it.
Administrative purposes
We may use and retain your personal information, including your purchase history, for administrative purposes, which may include for example, accounting and billing, auditing, credit or other payment card verification, anti-fraud screening (including the use of credit reference agency searches and payment card validation checks), immigration and customs control, safety, security, health, administrative and legal purposes and systems testing, maintenance and development.
Gift list
If you choose to hold your honeymoon giftlist with Turquoise Holidays, your account will be password protected by you. Payments to your giftlist from contributors will be made via a secure payment system called sagepay,We may require bank details to send payments back to you following your contributions to reimburse you. Any bank details provided will be stored securely by Turquoise Holidays and deleted immediately after use. HOW WE USE COOKIES A cookie is a small text file that is stored on your computer or other device when you visit a website. They are very widely used in order to make websites function properly, or more efficiently, as well as provide information to the owners of the site. Cookies allow web applications to respond to you as an individual. The web application can tailor its operations to your needs, likes and dislikes by gathering and remembering information about your preferences. Overall, cookies help us provide you with a better website, by enabling us to monitor which pages people find useful and which not. A cookie in no way gives us access to your computer or any personal information about you, other than the data you choose to share with us. The Turquoise Holiday Company uses cookies to collect information about your usage of our website. This helps us to give you the best possible user experience. Third party vendors, including Google, show The Turquoise Holiday Company adverts on sites on the internet and use cookies to serve adverts based on a user's prior visits to our website. Users may opt out of Google's use of cookies by visiting the Google advertising settings page. By using The Turquoise Holiday Company website and mobile site, you imply consent to the use of cookies. However, if you do not consent to the use of cookies, please ensure that your browser or computer/device is set to reject or prompt before accepting third party cookies. This may prevent you from taking full advantage of the website.
Who else may see your data/ who will it be shared with?
In order to respond to your holiday request or booking we may need to disclose some of your information to our partners including:
• delivery companies such as the couriers, Royal Mail, City Link and their affiliates
• travel companies such as hotels, airlines, ground handlers and car hire companies.
• Promotional partners, such as bloom and wild and the oxford wine company to send you gifts. We only pass on information that is required in order to fulfill the booking or enquiry, such as name and address to delivery companies and name and passport information to airlines. Please be aware that due to the nature of our business and of the internet, information and data you provide may be transferred outside the country where it is submitted to us. If you are submitting information or data from a country within the European Economic Area (EEA) it is possible that it may be transferred outside the EEA, where data privacy regulations may differ from within the EEA. Advanced Passenger Information (API) is required by many countries prior to arrival (or departure). API information includes personal identity information such as name, passport details, visa information, nationality, transit and destination data. Airlines and transport companies are required to transmit this information by law and data entry is requested at the time of ticket issue. To comply with these regulations The Turquoise Holiday Company passes the relevant information to the transport companies who transmit the information to the relevant authorities.
Selling information
The Turquoise Holiday Company does not buy, sell or rent any data to third parties. From time to time we may work with a promotional partner to give our customers the opportunity to enter competitions. Terms and conditions of competitions will fully disclose how the data will be used, along with permission and consent gathering.
Controlling your personal information
We will not sell, distribute or lease your personal information to third parties unless we have your permission or are required by law to do so. You may choose to restrict the collection or use of your personal information in the following ways:
• You may update your profile, subscription details and other personal information at anytime by contacting [email protected] 
• You may unsubscribe using the links on our marketing emails or you may contact us to unsubscribe for any or all marketing activity by emailing [email protected]
• You may update and request details of any personal information which we hold about you by contacting our data manager at any time. If you believe that any information we are holding on you is incorrect or incomplete, please write to or email us as soon as possible, at the address below. We will promptly correct any information found to be incorrect. Our data manager can be contacted by writing to Data Manager, The Turquoise Holiday Company, 4 The Stables, Bakery Court, London End, Beaconsfield, Buckinghamshire, HP9 2FN or emailing [email protected]
Advice from Turquoise
Keep your booking reference and itinerary details confidential When you make a booking you will be given a booking reference. This will appear on the email confirmation or ticket of each person in your booking. You should keep your booking reference confidential at all times. Giving your booking reference to others may allow them to access your booking details through our system. If you are travelling with others and would not like your individual booking details to be accessible by them, you may prefer to have each person make separate bookings, to be paid for individually. Keep your Giftlist log-in details confidential To make sure your access to our giftlist on our website and mobile website is secure, you should not share your log in details with anyone else. When you finish using the website, online services or mobile application you should log out if others may be able to access your computer or device. This is especially important if you are using a publicly accessible computer.
Links to other websites
Our website may contain links to other websites of interest. However, once you have used these links to leave our site, you should note that we do not have any control over that other website. Therefore, we cannot be responsible for the protection and privacy of any information which you provide whilst visiting third party sites and such sites are not governed by this privacy statement. You should exercise caution and look at the privacy statement applicable to the website in question.
Consent
By using this website, you accept this privacy policy. By providing your personal data, you consent to the use, processing, storing, transferring and disclosing of your information and data referred to in this policy statement for the purposes set out in this privacy policy statement.
Your legal rights
Subject to applicable law, you may have a number of rights regarding the processing of your personal information, including:
• The right to request access to, or copies of your personal information that we process or control, together with the information regarding the nature, processing and disclosure of that personal information
• The right to request rectification of any inaccuracies in your personal information that we process or control.
• The right to request, on legitimate grounds: the deletion of your personal information that we process or control, or restriction of processing of your personal information that we process or control
• The right to object to the processing of your personal information by us or on our behalf.
• The right to have your personal information that we process or control transferred to another data controller, to the extent applicable
• Where we process your personal information on the basis of your consent, the right to withdraw that consent
• The right to file a complaint with a Data Protection Authority regarding the processing of your personal information by us or on our behalf This does not affect your statutory rights. To exercise one or more of these rights, or to ask a question about these rights or any provision of this Privacy Policy, or about the processing of your personal information, please contact us on the details provided below.
Security
We use industry standard physical and technical security measures to protect your data. We endeavour to safeguard your Data to ensure that it is kept secure. However we cannot guarantee the security of data in an account from unauthorized entry of use, hardware or software failure and other factors. Customers with a giftlist account have password protection that you have chosen. We recommend using a password that is unique to you. If you use a public or shared network to access your giftlist, we cannot ensure the security of your account. CHILDREN UNDER 13 The Turquoise Holiday company services are not directed to individuals who are under 13 years of age. Data collected for children under 13 will only be used for essential holiday booking details where absolutely necessary. No individual under 13 will be contacted or communicated to directly by The Turquoise Holiday Company.
Personal information retention
The criteria for determining the duration for which we will keep your personal information are as follows: we will retain copies of your personal information for as long as it is necessary in connection with the purposes set out in this Privacy Policy, unless applicable law requires for a longer retention period. In addition we may retain your Personal Information for the duration of any period necessary to establish, exercise or defend any legal rights. INTERNATIONAL CUSTOMERS All data held by The Turquoise Holiday Company is hosted on servers in the United Kingdom. If you are accessing our services (such as our Giftlist) from outside of the UK, your data will be transferred to, processed and stored in the UK. As a result UK privacy laws may not offer the same privacy protections as the law of your jurisdiction.
Changes to this privacy policy
The Turquoise Holiday company may amend this Privacy Policy from time to time. We encourage you to regularly check this page to review any changes we might make in accordance with this Privacy Policy. If we make material changes in the way we use your data, we will notify you by positing an announcement on our sites or by sending you an email (if we have your email address).
Contact us
If you have any questions or concerns regarding this Privacy Policy, please send a detailed message to [email protected] or write to our data officer at The Turquoise Holiday Company, 4 The Stables, Bakery Court, Beaconsfield, Bucks, HP9 2FN. We will be happy to resolve any concerns.
Stay in touch
Sign up to our newsletter for the latest news and offers
Cookies
Our website uses cookies. Click accept to receive all cookies or change your cookie settings. You can also view our Privacy Policy to understand more about how we use cookies.
Privacy Policy