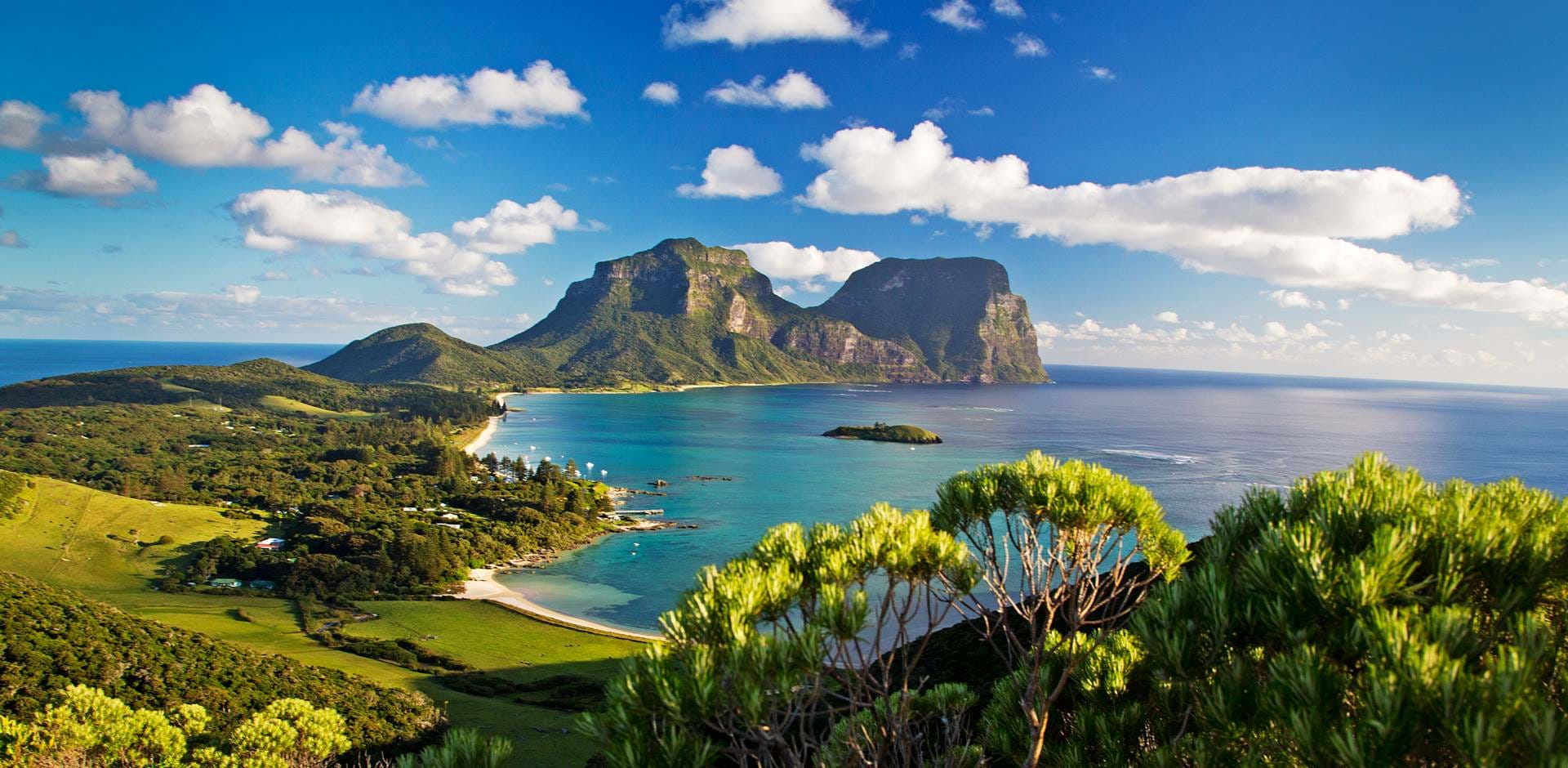 Overview
Holidays in Australia
Billabongs and beaches, rainforests and reefs, the vast Outback and unique wildlife. Australia has it all. It's big on beauty and it has its fair share of big-name blockbusters – the Great Barrier Reef, Sydney Opera House, Uluru, Byron Bay's beach hip vibe. While these are epic wonders you need to see, this is just scratching the tiniest tip of the iceberg.
If Australia is like a continent in size, then its states and territories are like countries. Each offers a rich diversity of wilderness, cities, wildlife and watery wonders that's different to the next. Want brilliant beaches and buzzy urban life? Then head to Sydney and New South Wales. Fancy aboriginal rock art and rust-red emptiness that looks more like the surface of Mars? Then check out the Northern Territory. Whether you're after excellent snorkelling (Western Australia and Queensland), captivating nature and wildlife (South Australia), unspoiled rugged wilds (Tasmania and Victoria), Australia has everything to feed a travellers' wanderlust. Whichever you choose, just remember everywhere does wonderful wine.
The key to planning a luxury holiday in Australia is to respect its vast size and not try to do it all. For a healthy bite of Australia's awesome expanse, we'd recommend picking two or three areas. Then when it captures your heart, you can return and experience it completely anew.
Experiences
Australia highlights
Sydney and New South Wales
With its dreamy harbour, brilliant beaches and cool persona, Sydney is a sexy supermodel of a city. The good vibes permeate every aspect of the city, from its splendid sands and glitzy harbourfront to an urban core overflowing with hip bars and restaurants. But there's more to New South Wales than just Sydney. Superb sands stretch right up its coastline to the hip surf hangout of Byron Bay, wine lovers can soak up the famed Hunter Valley region and inland, the vast wilds of the Blue Mountains make for a hiking paradise that feels so far away from Sydney's sleek urban thrills.
When you think of Melbourne, you think of TV series Neighbours. But while the Kennedys and Toadfish have brought the city's cosmopolitan culture to our screens, seeing it for yourself on holiday brings a whole new light. Its charms are more subtle than those found in its big sister, Sydney, but it won't take you long to discover its super-tasty street food and chic bars squirrelled down narrow lanes. Beyond, Melbourne is encased by mountains, rugged forest and waterfalls while being sliced through by the iconic Great Ocean Road, which passes the sea-battered Twelve Apostles rocky stacks.
Adelaide and South Australia
You could call Adelaide Australia's capital of culture, where cathedrals, spires and Victorian mansions speckle a city that emits a country town atmosphere. Now, they're joined by trendy pubs and bars – a sign of Adelaide's incredible transformation – while leafy parks are never far away for relaxing in. Adelaide is a stepping stone to some of the country's finest wine regions in Clare and the Barossa Valley and across the bay lies Kangaroo Island, a wildlife haven with penguins, koalas, echidnas and (of course) kangaroos. For those who explore north of Adelaide, Flinders Ranges is an enchanting slice of rugged wilds which flits between a spectrum of reds, oranges and browns.
Queensland and the Great Barrier Reef
Queensland has every landscape you can dream of. The breathtaking Great Barrier Reef is an underwater world like no other, where cities of coral are skirted by reef sharks, tropical fish and turtles. Port Douglas provides stylish beach retreats, with the dense rainforest of UNESCO-listed Daintree National Park close by. Hop off its coast, too, with Lizard Island plonking you right in the Barrier Reef's heart and the Whitsundays serving up the silkiest of sands. At its southern edge, Noosa and Fraser Island are home to a cool surf scene.
Darwin and Northern Territory
The hulking red mass of Uluru right at Australia's heart is undoubtedly the highlight in the Northern Territory. But it offers so much more, with Palm Valley a pleasing emerald pocket in the arid Red Centre. Darwin is Australia's only tropical city, closer to Bali than Sydney and it feels that way, with a palm-laden laid-back vibe. Explore beyond in Kakadu National Park, a land rich in aboriginal culture, with over 5,000 ancient rock art sites. Natural drama is aplenty, too, with rocky chasms, lush woodland and waterfalls.
Perth and Western Australia
Western Australia's size shouldn't be underestimated. In its north, The Kimberley is a remote frontier filled with rocky gorges cut by stunning waterfalls, while the state's north also hides powder-white Cable Beach in Broome. Perth is easy-going, stylish and Australia's sunniest city (need we say more), with friendly quokkas waiting on nearby Rottnest Island. Nearby, Margaret River offers world-class wine, native wildlife and coastal walks. Western Australia's biggest secret, though, is Ningaloo Reef, rivalling the Great Barrier Reef with its beauty and chances to swim with whale sharks or humpback whales.
An otherworldly land cut off from the rest of Australia, Tasmania is jam-packed with lovely landscapes. Ancient rainforest, panoramic peaks, rushing rivers, dazzling beaches – it's all here. The island is threaded with a convict history and faded wooden houses hide the legacy of Tasmania being the settlers' first port of call. But the island was made for a road trip, with craft breweries and local eateries fuelling you en route.
Regions
Where to stay in Australia
Australia is huge and diverse. Unspoiled wildernesses lie staggeringly close to cosmopolitan cities, brilliant beaches act as sandy frontiers to magical marine worlds and gigantic rock monoliths bear aboriginal rock art that proves fascinating culture lurks within its wild scenery. Whether you base yourselves in Sydney, Queensland, Western Australia or another part of the country, we'd implore you to move around and see as much as you can. The places you can stay in Australia are just as varied, from homesteads pitched in ancient landscapes to a private tropical island and everything else you can think of in-between.
PLAN YOUR HOLIDAY
Enquire Now
Weather
The best time to visit Australia
As you can imagine, the weather varies greatly depending on where you go on your holiday in Australia. But it's not as variable as you might think – you can use the Tropic of Capricorn as a rough dividing line between its two climates.
The North (Northern Territory and northern Western Australia and Queensland)
North of the Tropic of Capricorn, Australia experiences a typically tropical climate, with the dry season from April to October and the wet season from November to March. The dry season sees very little rain and pleasant temperatures ranging from the high 20s to the low 30s (degrees Celsius), leaving you plenty of dry and sunny days for exploring. The currents around the Great Barrier Reef are gentler, so snorkelling conditions are far more pleasant.
The north's dry season is also prime time for spotting magnificent marine life at Ningaloo Reef, where you can swim with whale sharks (March to August) and humpback whales (June to November). Once October hits, both the temperature and humidity starts to build, with the mercury hitting the mid-30s. The rainfall builds, peaking in January and February, but the wet weather helps the Outback's wildlflowers bloom spectacularly. Strong winds and currents make snorkelling the Great Barrier Reef and accessing its islands tricky.
The South (Perth, Adelaide, Sydney, Melbourne and Tasmania)
The southern half of Australia's climate is the opposite of what we experience in the northern hemisphere, with four seasons.
The summer (December to February) is the south at its hottest, with temperatures across all the major cities ranging from 26-32°C, with Tasmania a little cooler (averaging around the low 20s). Christmas and New Year is a huge occasion, especially in Sydney, while Australia Day in January welcomes more local celebrations. While you can have plenty of sunshine on a holiday during this period, you can experience a sprinkling of rain, too. March to May is autumn in the south, with the sunshine still limitless and joined with less rainfall as well. Temperatures start to drop towards the end of autumn (to the low 20s), with golden colours beginning to lick the foliage.
June to August sees the arrival of winter, with the thermometer dipping below 20°C and more scatterings of rain showers. The more temperate weather makes hiking in places like the Blue Mountains and around Melbourne far more pleasant, while remote inland areas like Flinders Ranges aren't as scorching. The spring (September-November) promises more weather perfect for walking and exploring the wine regions like the Barossa Valley, Hunter Valley and Margaret River. Wildflowers also gloriously erupt into life, particularly in the countryside around Perth and Western Australia.
Travel guide
Australia travel essentials
Do I need any vaccinations for Australia?
No vaccinations are currently recommended for Australia. If you're entering Australia from a Yellow Fever zone, possession of a valid Yellow Fever inoculation certificate is required. For any current travel health advice, you should seek guidance from your GP at least four to six weeks prior to travel.
What is the time difference between Australia and the UK?
Australia has several time zones, ranging from GMT +8 hours in Perth to GMT +11 hours in Sydney.
How long is the flight to Australia?
There are direct flights from London to Perth, taking around 17 hours. Alternatively, you can take a one-stop to any of the other major Australian cities like Melbourne, Sydney and Brisbane via a connection in the Middle East or the Far East.


What is the currency in Australia?
The currency is the Australian dollar.
Do I need visa for a holiday in Australia?
British passport holders need a visa to visit Australia in the form of an Electronic Travel Authority (ETA), which we can arrange for you.
Specialists
Meet our Australia specialists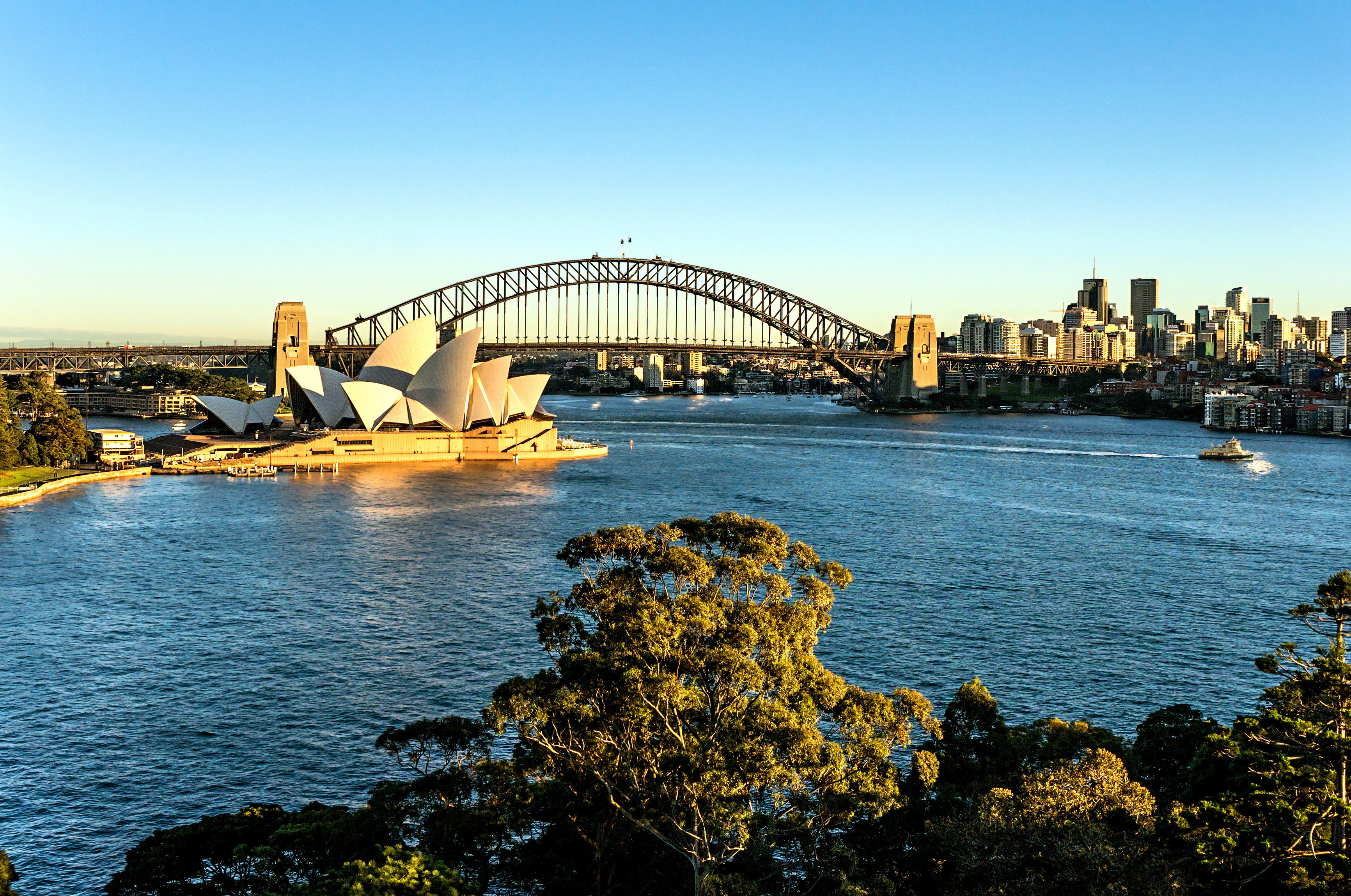 Australia inspiration
CANVAS
Head to our blog CANVAS for more inspiration, insider secrets and diaries from our team on Australia.
Stay in touch
Sign up to our newsletter for the latest news and offers
Cookies
Our website uses cookies. Click accept to receive all cookies or change your cookie settings. You can also view our Privacy Policy to understand more about how we use cookies.
Privacy Policy