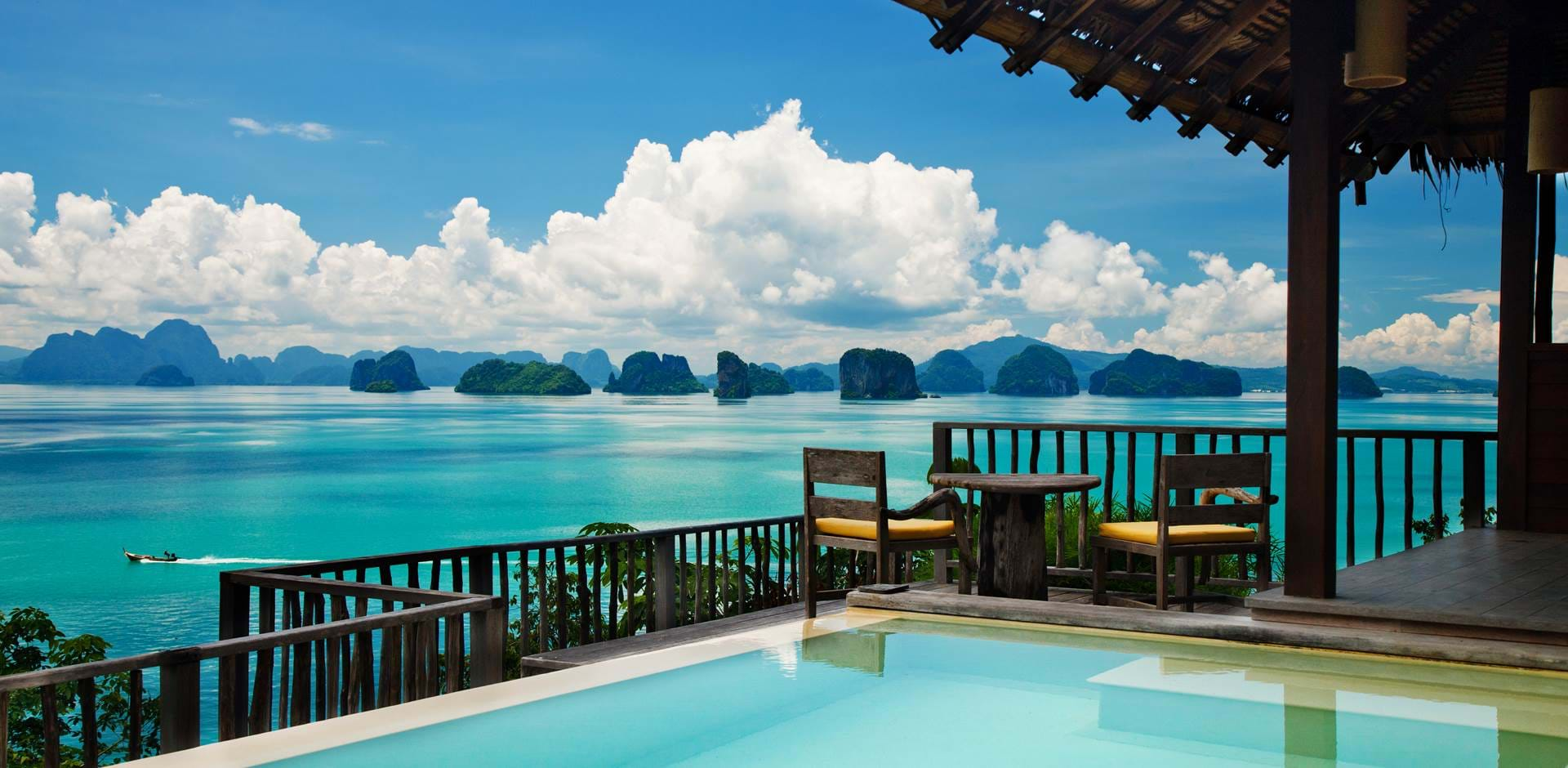 Once in a lifetime holidays
Special Occasions
Once in a Lifetime Holidays
Of course any holiday can take you to a far flung destination but a once-in-lifetime trip is different. A journey of a lifetime fulfils your biggest dream, perhaps combining several countries or continents to take you on a round the world adventure. Maybe you have always wanted to run with the Massai Warriors in Tanzania or escape via helicopter to your own secluded private island or charter a yacht and sail around the islands of Tahiti. Whatever you have in mind for your dream bucket list holiday, our team of travel experts are here to guide you. We know the best flight routes, places to stay and extraordinary experiences you can't miss out on. So rest assured you will have the time of your life.
How do you ensure that a dream holiday lives up to a lifetime of expectation? That's precisely what Turquoise's expert consultants spend their days doing in order to offer a completely tailor-made itinerary for you; in fact, we go way beyond your wildest dreams, not leaving a single detail to chance. Australia and New Zealand are the ultimate bucket list holiday for many, while others dream of exploring Africa, a or the South Pacific. If neither time nor money is an object, why not turn it into a round-the-world extravaganza and include them all, with glamorous stopovers in between: the bright lights of Dubai, Hong Kong, LA and Las Vegas.
On your holiday-of-a-lifetime, the journey becomes as important as the rest, so our flight team is dedicated to ensuring yours is as enjoyable as possible from the moment you leave to the second you return. We appreciate that putting together the intricate details of any major once in a lifetime holiday can be overwhelming, so put your trust in Turquoise and you can be absolutely sure that the only thing to worry about is what to pack for the astonishing places and experiences that lie ahead. Thanks to our first-hand experience of every place we book, we can gladly advise on that too!
Need some inspiration for your travel bucket list? Take a look at through our itineraries below. Of course, we appreciate your trip could be entirely different based on your budget and ambitions, but here are some ideas to get you started…
Destinations
Amazing Bucket List Destinations
Inspiration
Once in a Lifetime Holiday Ideas
Journeys
Top Holidays of a Lifetime
Travel guide
Once in a Lifetime Holidays FAQ
What holiday destinations should be on my bucket list?
It really depends on what kind of holiday you're after! You may already have an idea of a bucket list destination already – Bora Bora and an African safari are two popular examples! If you're struggling to think of some stand-out places to add to your bucket list, try thinking of what type of holiday you enjoy most or an experience you've always dearly wanted to do. If you've always wanted to stay in an overwater bungalow, then the Maldives or The Islands of Tahiti would be perfect. If you're an adrenaline seeker, then New Zealand is packed with unforgettable cycling, walking and sky dives. For wildlife, an African safari is the perfect, while for a true luxury island experience, take your pick from any one of Fiji, the Maldives, the Seychelles or anywhere in the Caribbean!
Where can I go on a bucket list holiday with my family?
Can you beat a safari for a bucket list family holiday? Your kids will have learned all about these wonderful animals in the wild and a safari is their chance to see them in the wild – much better than in any textbook! Mauritius is not only a fantastic holiday destination for families but is also chock-full of experiences like quad-biking, dolphin-spotting cruises, hikes to waterfalls, snorkelling and much more. You can combine jungle, beach and city in Thailand, while Jamaica boasts beautiful beaches for your children to play on and incredible experiences like climbing a waterfall!
What is the best once in a lifetime holiday for couples?
For pure romance and seclusion, you won't find a better once-in-a-lifetime escape for couples than The Islands of Tahiti. Bora Bora gets a lot of the attention, but we'd combine it with other islands in French Polynesia for an incredible holiday! A destination like Tahiti does command a premium price, but it's well worth it in our opinion. The Maldives is another great option for a once-in-a-lifetime holiday on a remote island and we also love Zanzibar, as it's also great for twinning with a safari.
Where is the best adventure holiday of a lifetime?
New Zealand and Australia would be our top recommendations, with their wealth of varied experiences, landscapes and culture being a joy to immerse yourself in in a single trip. The jungles of Borneo and their resident orangutans are begging to be explored, while you can combine a number of the other countries in Southeast Asia like Cambodia and Laos or traversing the length of Vietnam from north to south.
Do you offer all-inclusive holidays of a lifetime?
We do! While not exclusively all-inclusive, most hotels in a lot of our destinations offer all-inclusive packages which we can include for you. The only major exception is The Islands of Tahiti, where all-inclusive packages aren't offered.
Stay in touch
Sign up to our newsletter for the latest news and offers
Cookies
Our website uses cookies. Click accept to receive all cookies or change your cookie settings. You can also view our Privacy Policy to understand more about how we use cookies.
Privacy Policy