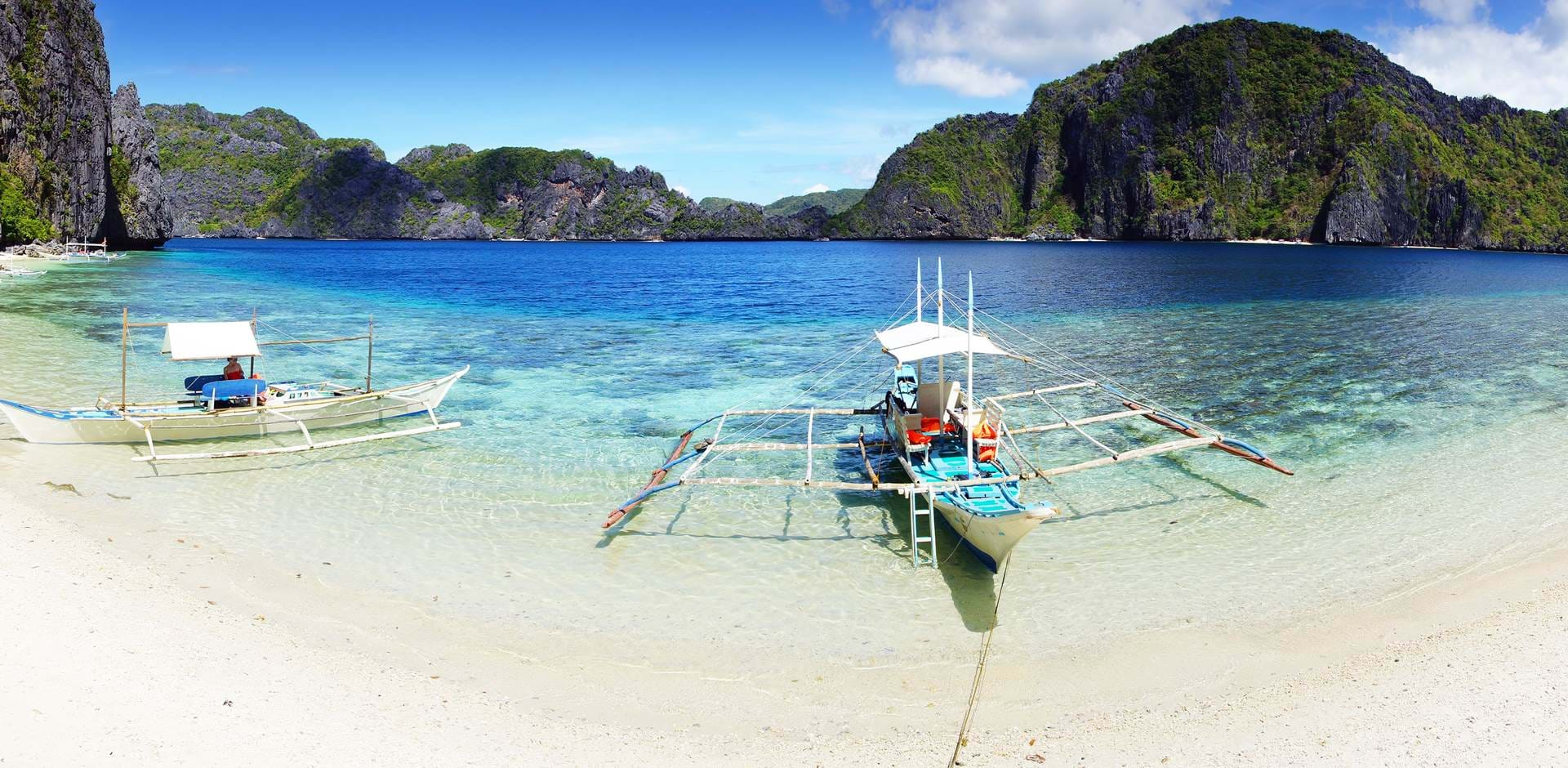 Luxury Holidays
Holiday in the Philippines 2023/2024
For a country boasting upwards of 7,000 idyllic islands – the world's second-largest archipelago – the Philippines barely registers as a place for a luxury holiday. We're not really sure why, because it's a stunning array of islands surrounded by world-class diving and landscapes.
After being governed by the Spanish for 350 years and the Americans for nearly 50, the Philippines' culture is starkly different to its Southeast Asian neighbours. Traces of their rule remain with English spoken widely, Catholic churches pepper its landscapes instead of temples and simple flavours are served rather than spicy curries.
But it's the scenery in the Philippines that's the real star. While most waters around the country are excellent for diving, Bohol's coastline is a magical marine world like no other, with strings of rainbow-coloured reefs. Its interior is blanketed in jungle-clad mountains, with the iconic Chocolate Hills serving up sweet views.
Elsewhere, the tiny lively island of Borocay boasts beaches so white they look like they've been lifted from a Bounty advert. But if there's somewhere you simply can't miss on a holiday in the Philippines, it's the azure lagoons and jaw-dropping limestone karsts of Palawan and specifically El Nido – islands consistently lauded as some of the best in the world. But make sure you hop around a selection of its enchanting islands – you won't be disappointed.
Experiences
Philippines highlights
Combine natural wonders with local life
The islands of Bohol and Panglao dovetail perfectly, combining natural splendour, relaxation and buzzing local life. Base yourself in Panglao, its strips of powder-soft sand fabulous for sun-seekers and its beaches studded with a great selection of bars and restaurants serving authentic food and drink.
A hop over to Bohol is a must, for it's the land of adventure, where forested peaks, rice fields and sleepy villages cover its interior. Sitting right at its heart are the otherworldly Chocolate Hills, a mysterious collection of mounds that are lush green in the summer and brown in the dry season – hence the name! You might spot the miniature bug-eyed Philippine tarsier clinging on to trees, the wildlife jewel of the island, while out and about either exploring on foot or kayaking along the jungle-fringed rivers.
Chill on squeaky soft sand
With a 4km stretch of sand called White Beach, the island of Boracay doesn't disguise its beauty in exotic names. White by name and beautifully white by nature, the sand on Boracay is so soft it squeaks between your toes – the perfect spot for daytime lounges and relaxing evening strolls. The turquoise sea that laps it promises pristine snorkelling and diving, while blue-sailed boats bob on the surface. The nightlife here is the heartbeat of the island, one which is charming rather than tacky, while boutique shops and cafés tease you down snug alleyways for a taste of local life.
See stunning limestone karsts
You can't take a trip to the Philippines and not visit Palawan, for its islands of Coron and El Nido form a mesmerising chain of limestone karsts so sublime our own travel fantasies would struggle to conjure up something so staggering. This landscape rivals anything found in Halong Bay, just here you'll likely only be joined by far fewer tourists. Every angle you see from is impressive – on the beach, aboard a boat or below the waves, its vivid coral gardens and marine life a haven for snorkellers and divers. It's no surprise that the islands, which form part of the Bacuit Archipelago, are often voted as some of the world's finest.
Dive among mesmerising marine life
Located on the south-eastern corner of the island of Negros, Negros Oriental is a paradise for divers. Renowned Apo Island lies a short boat ride away, where coral-encrusted walls, a house reef and astounding ocean life combine for an impressive display of the natural world. Negros Oriental has lots for non-divers as well, with lakes, rugged peaks and delightful towns making a wander of the island's interior worthwhile.
Fall off the map at a tiny island
If the rest of the Philippines is rarely a feature of many people's holiday plans to Southeast Asia, then Siargao falls right off the map. A tiny teardrop-shaped isle, Siargao is a completely remote escape where you're enveloped by nature and the gorgeous beaches are all yours. Surfing is a big part of the island's culture but beyond it lies a mix of secluded pools, caves and coral reefs. For a luxury base from which to explore, Nay Palad Hideaway is an intimate retreat that feels more like a family home, with every detail from the food to the activities you try tailored to your liking.
PLAN YOUR HOLIDAY
Enquire Now
Regions
Where to stay in the Philippines
A collection of dreamy azure lagoons, limestone karsts and emerald-wrapped islands, the Philippines screams exoticism. The country's array of luxury beachfront resorts give you a front row seat (and bed) to these gorgeous landscapes, so you can relax amid the paradise scenes on the likes of Boracay, Palawan or Bohol.
Weather
The best time to visit the Philippines
With over 7,000 islands scattered across approximately 115,000 square miles, it's inevitable the weather slightly varies depending on which island group you're visiting.
Generally, though, the best time to visit the Philippines is during its dry season from November to April. December to February sees the country at its coolest, with temperatures not deviating too far from 26°C. Plan a holiday early in the dry season (November and December) and you'll see its islands at their most lush, including the Chocolate Hills. Visit in April and the famous hills will live more up to their name, turning a chocolate brown.
May can be a great little window in which to travel to the Philippines. While temperatures creep up to around 32°C, the rains are yet to get started and the crowds have already thinned out in anticipation of the wet season.
June to November marks the wet season where humidity is higher. While many get scared off by the term 'monsoon', many days are packed with sunshine hours and the rains (up until July, usually) only consist of short, intense downpours once dusk falls. This is especially the case of central islands such as Bohol and Cebu, and Palawan in the west.
Once August hits, the threat of tropical storms and typhoons increases but the central and western islands (Bohol, Cebu, Palawan) are least affected, protected by the country's eastern chain. However, August and September is great for surfers heading for Siargao, where they'll be greeted by monster waves. Surf's up!
Travel Guide
Philippines travel essentials
Do I need any vaccinations for the Philippines?
Hepatitis A, Typhoid, Polio and Tetanus-Diphtheria vaccinations are currently recommended and the Philippines is deemed to have a risk of Malaria and the Zika virus. If you're entering the Philippines from a Yellow Fever zone, possession of a valid Yellow Fever inoculation certificate is required. For any current travel health advice, you should seek guidance from your GP at least four to six weeks prior to travel.


What is the time difference between the Philippines and the UK?
The time difference is GMT +8 hours.
How long is the flight to the Philippines?
The flight time from London to Manila is around 13 hours.
What is the currency in the Philippines?
The currency is the Philippine peso.
Do I need visa for a holiday in the Philippines?
British passport holders don't need a visa to visit the Philippines.
Specialists
Meet our Philippines specialists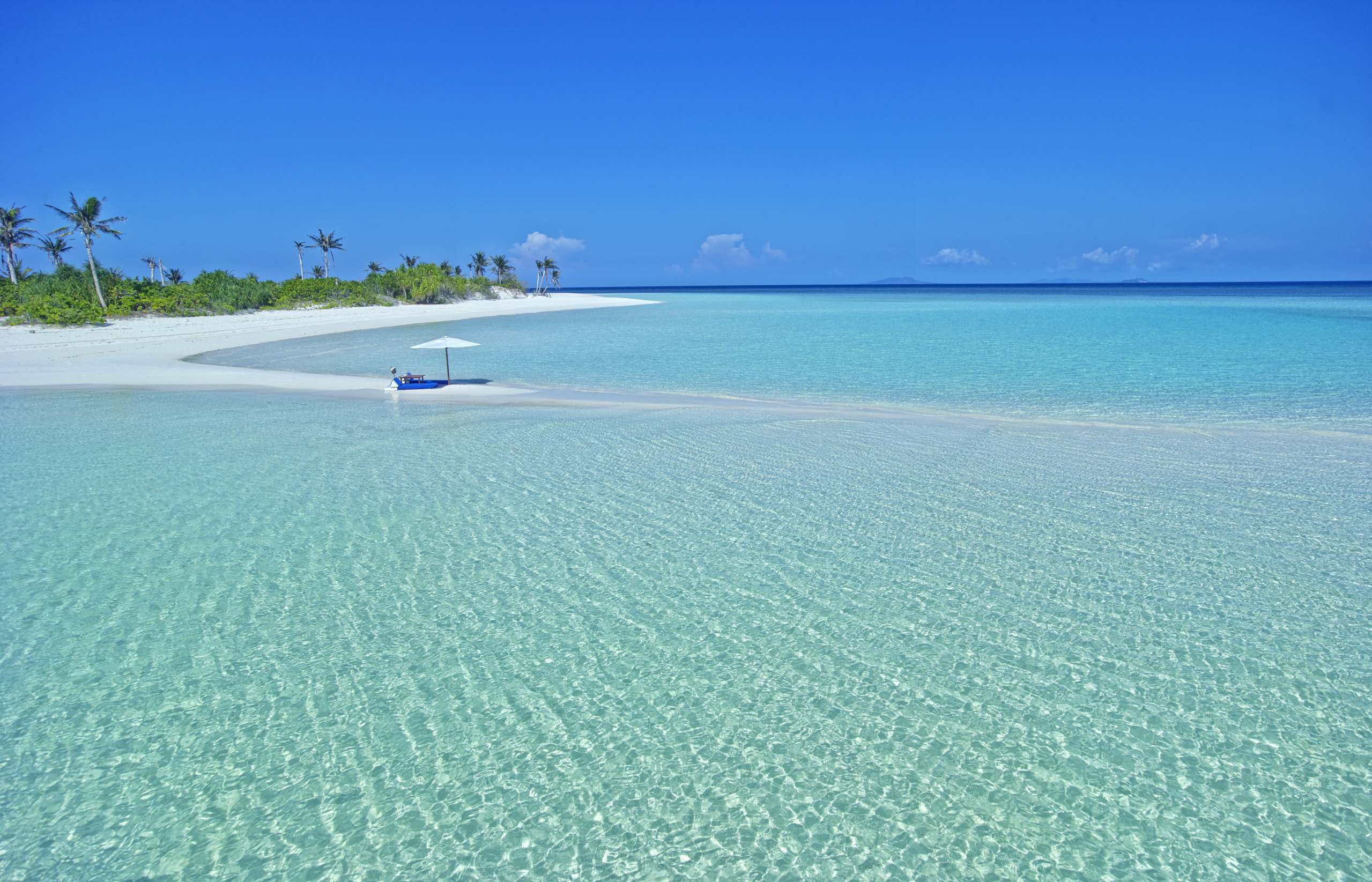 Philippines inspiration
CANVAS
"The Philippines is relatively uncharted and rustic in comparison to the rest of Southeast Asia, made up of thousands of islands equally as captivating as the next one. Be in awe of the limestone karsts that emerge from the turquoise waters of Bacuit Bay, visit the delectable, yet inedible, Chocolate Hills of Bohol in the Mindanao province and while you're there, make friends with its tarsiers. Filipinos, known the world over for their warmth and limitless hospitality, will capture your heart." Rachel Gleave, Asia travel specialist

Head to our blog CANVAS for more inspiration, insider secrets and diaries from our team on the Philippines.
Stay in touch
Sign up to our newsletter for the latest news and offers
Cookies
Our website uses cookies. Click accept to receive all cookies or change your cookie settings. You can also view our Privacy Policy to understand more about how we use cookies.
Privacy Policy