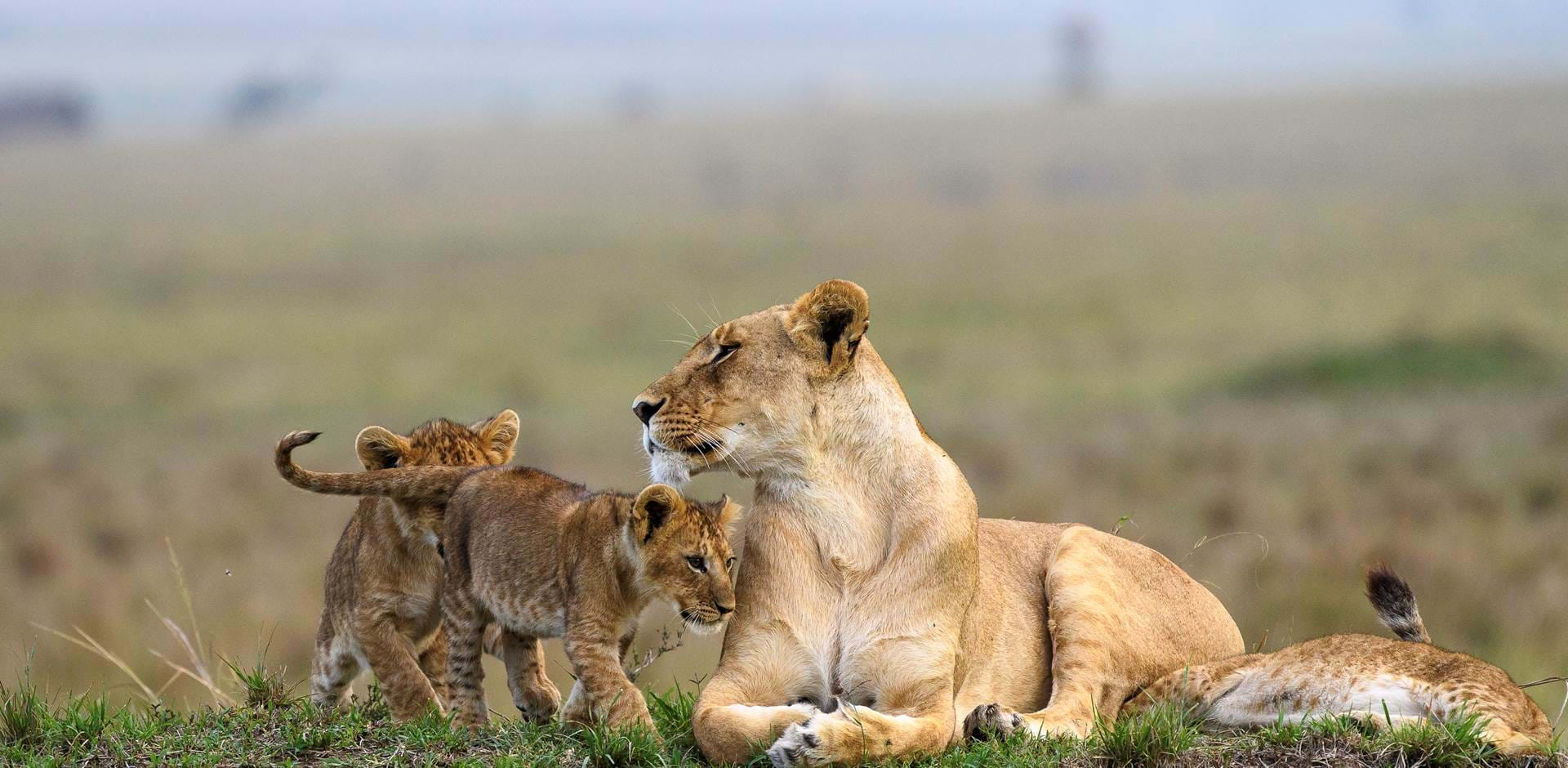 Overview
Holidays in Kenya
When you think of Africa, you'll likely conjure up visions of a silhouetted acacia tree shimmering under a buttery sunset, or great herds of wildlife charging through the dusty savannah. This is Kenya, a microcosm of classic Africa.
But when you think Kenya, you also think safari. The Great Migration is one of the planet's finest wildlife spectacles but the country's diverse landscapes overflow with other unforgettable encounters, too. Spy the 'Big Five' in the foothills of Mount Kenya and glimpse lions slaking their thirst in the country's desolate north. Kenya's gorgeous vistas are deserving of their own attention, whether it's sipping freshly brewed coffee under snow-dusted Mount Kilimanjaro's watchful gaze or soaking up the ancient lands of the frontier north.
Wildlife-filled landscapes are just half of Kenya's story. The creamy beaches of Kenya's eastern coast are perfect for a relaxing holiday after safari thrills while the country's people charm everyone who visits. Over 40 tribal groups are deeply rooted in Kenya's landscapes and your key to getting under the country's skin, assisting as attendants in private reserves or knowledgeable guides. But that's the real lure of Kenya, it peels back the continent to reveal it at its most beautiful. Kenya is pure Africa.
Travel Guide
Kenya Highlights
PLAN YOUR HOLIDAY
Enquire Now
Regions
Where to Stay in Kenya
Kenya is renowned for its authentic safari experiences, with incredible animal encounters and some of Africa's finest landscapes. Its safari lodges, bush homes and camps don't just combine that authenticity with luxury, but also put you right in the heart of Kenya's most spectacular vistas. Its coastline also boasts fine beach resorts, so you can combine safari and beach in one holiday!
Weather
Best Time to Visit Kenya
Kenya's diverse geography means that the weather varies widely, but generally the climate is warm and humid on the coast, temperate inland and very dry in the north and north-east.
The hot and dry weather experienced in January and February is great for wildlife watching before the long rains occur between March and early June, particularly in the Central Highlands and the Rift Valley. Wildlife is then harder to spot because of the heavy rain and mosquitoes but there are fewer vehicles in the conservancies and reserves and the accommodation is much quieter.
Once the rains disperse, wildlife becomes easier to see again. It's the best time to stay in the Masai Mara, for between July and October the Great Migration sees over a million wildebeest arrive in the Mara from Serengeti National Park in Tanzania.
The short rains (when rainfall is less frequent and less intense) fall during October and December but wildlife watching is still good, migrating birds arrive and the land looks lush and green, making it an excellent time to go on a safari holiday.
Travel Guide
Kenya Travel Essentials
Do I need any vaccinations for Kenya?
Hepatitis A, Typhoid, Polio and Tetanus-Diphtheria vaccinations are currently recommended. If entering Kenya from a yellow fever zone, you must be in possession of a valid international yellow fever innoculation certificate. Please consult your GP at least four to six weeks prior to travel for current advice and medical precautions regarding Malaria.
What is the time difference between Kenya and the UK?
The time difference is GMT +3 hours.
How long is the flight to Kenya?
The flight time from London to Nairobi is 8½ hours.
What is the currency in Kenya?
The currency is the Kenyan Shilling.
Do I need visa for a holiday in Kenya?
All UK nationals need a visa to enter Kenya. The visa application can be completed online prior to your trip, with a three-month eVisa costing US$51.
Specialists
Meet our Kenya Specialists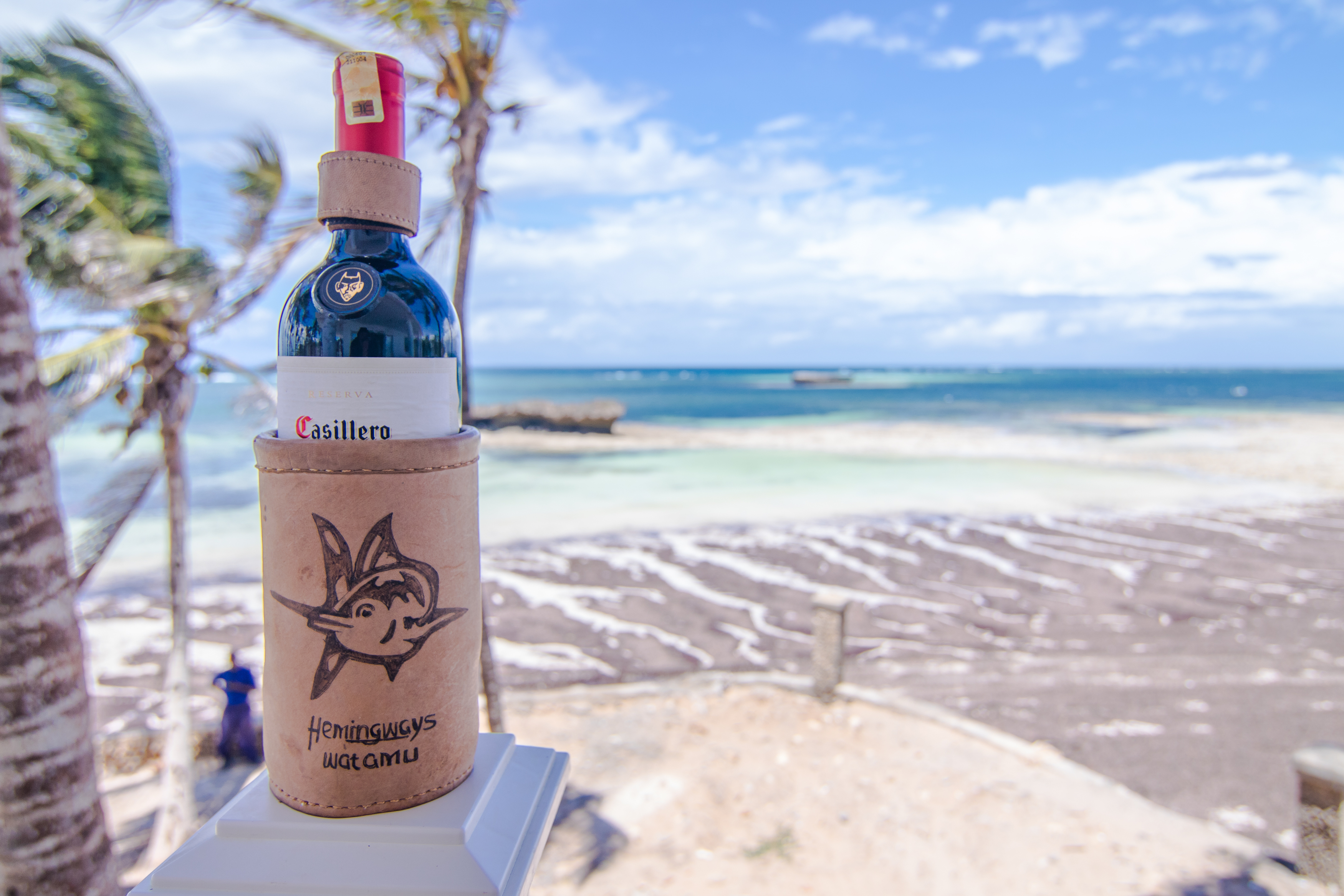 Kenya Inspiration
CANVAS
Head to our blog CANVAS for more inspiration, insider secrets and diaries from our team on Kenya.
Twin Kenya with Zanzibar
Zanzibar
Stay in touch
Sign up to our newsletter for the latest news and offers
Cookies
Our website uses cookies. Click accept to receive all cookies or change your cookie settings. You can also view our Privacy Policy to understand more about how we use cookies.
Privacy Policy