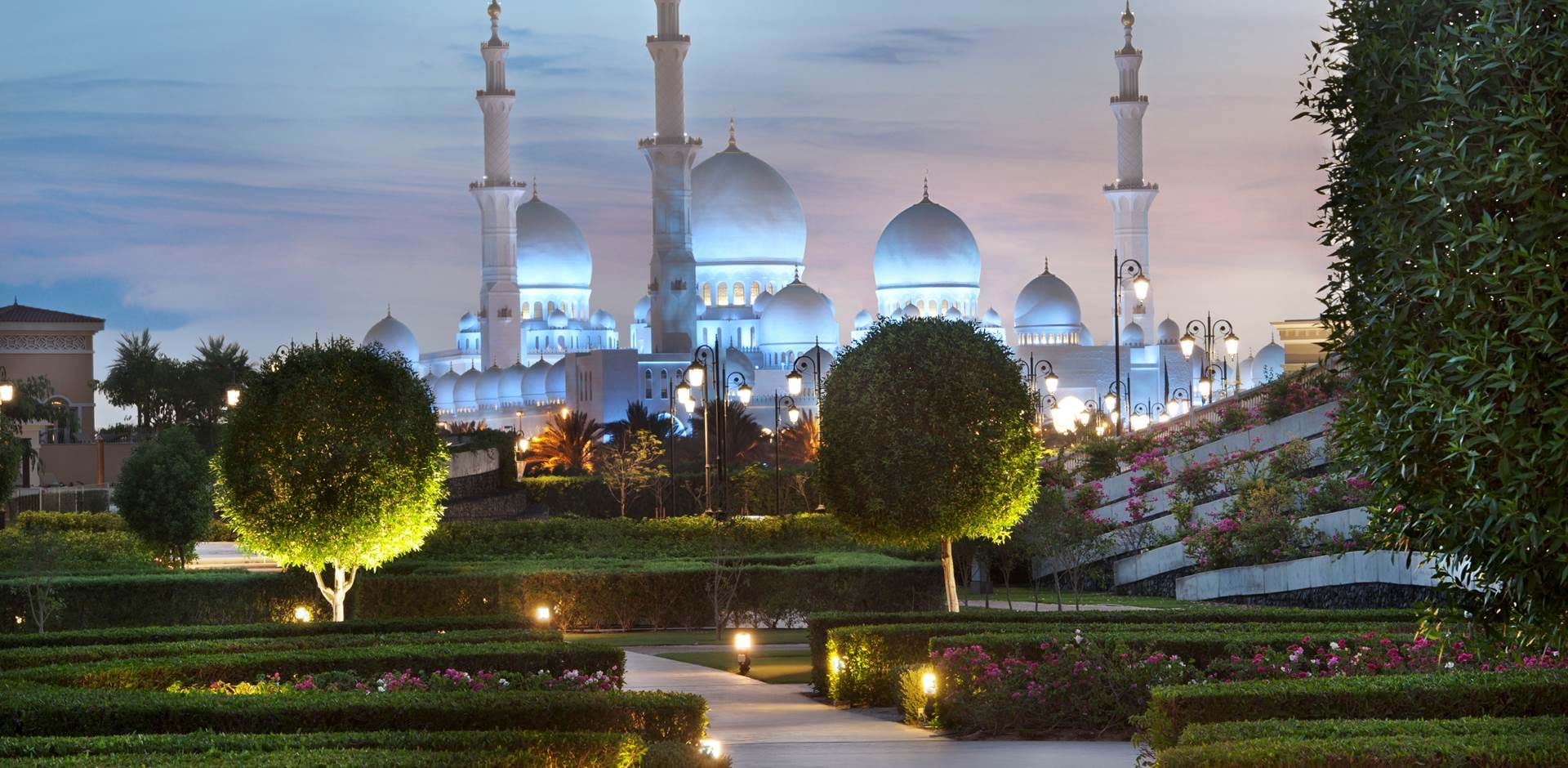 Middle East
Holidays in Abu Dhabi
Seamlessly combining the ultra-modern and the traditional with a big slice of adventure, Abu Dhabi is emerging from the shadow of its glamorous sibling, Dubai. The United Arab Emirates' capital is less about extravagance and more about experience.
Abu Dhabi has its fair share of architectural marvels in opulent palaces and towering skyscrapers, the jewel being the marble minarets and domes of the astonishingly colossal Sheikh Zayed Grand Mosque. They happily sit side by side with authentic souks, while a dhow harbour harks back to the city's past as a major pearling hub. You don't even need to leave the city to find some quality beaches on your holiday to Abu Dhabi, with the coastal Cornice area offering them in abundance.
Atrractions like Ferrari World (the world's largest indoor theme park) and Yas Waterworld are thrill-seeking options if you're visiting on a luxury holiday, while the Louvre Museum is a new mecca for art lovers.
It's not just all about city delights, with the epic dunes of the Empty Quarter serving up glimpses of traditional Bedouin culture. Abu Dhabi has one foot in the past and another in the future.
Experiences
Abu Dhabi highlights
With its mix of bustling souks, palaces and modern skyscrapers, Abu Dhabi is often scene as a Middle Eastern city break. But it actually boasts a brilliant array of beaches as well, so you can combine city and beach in one place on your luxury holiday. Abu Dhabi's Corniche waterfront is a pretty promenade fronted by a spectacular stretch of white sand right on the edge of the city. Laced with landscaped gardens and seaside cycle paths. A little further out of the centre lies Saadiyat Island, an escape where you can bury your toes in the powder-soft sands or enjoy non-motorised water sports like stand-up paddleboarding or windsurfing on clear blue waters. While arty architecture populates the islands interior, the island's mangroves and fine dunes are fiercely protected, not least to safeguard the hawksbill turtles who come to nest in the area every year.
Prepare to be entertained
A playground for the young and old, Yas Island is the entertainment capital of Abu Dhabi. Car fanatics will know it best for the Yas Marina Circuit, which hosts the annual Abu Dhabi Formula One Grand Prix, while Ferrari World is an epic family theme park where the Formula Rossa rollercoaster (the world's fastest) is the closest experience you'll get to being a Formula One driver. Warner Bros. World is another exciting option, an amusement park filled with rides based on characters like Superman, Batman, Bugs Bunny and Scooby-Doo. Or, if you want to cool off in the Abu Dhabi heat, Yas Waterworld features an elaborate array of slides, rides and watery attractions (it even has a water cinema) that span every kind of fear factor. Whatever you prefer, there's no shortage of adventure on a holiday to Abu Dhabi.
Why not enjoy a classic English experience in an Abu Dhabi icon? Afternoon tea at the Emirates Palace is a must, where you can admire the Arabian splendour with a delicious selection of sandwiches, scones and pastries – it's a truly regal setting. If you want a different taste of the high life, then have your afternoon tea nearly 1,000ft in the air on the 74th floor at the Jumeirah at Etihad Towers hotel, where you'll also be treated to stunning panoramic views across the city.
Explore Abu Dhabi's culture
Despite its modern wonders, culture is easy to find on a holiday to Abu Dhabi. The thin towers and onion domes of the whitewashed Sheikh Zayed Grand Mosque are a magnificent example of architecture, while the Louvre Abu Dhabi houses over 600 pieces of art. For something unique, pay a visit to the Abu Dhabi Falcon Hospital, where a range of treatments are given to these birds of prey which have long been embedded in Emirati culture. Elsewhere, sandstone fortresses like Qasr Al Muwaiji and Al Jahili once guarded the city.
In the United Arab Emirates the desert isn't far away and that's especially true in Abu Dhabi. Make sure you take advantage, where you can embark on an adrenaline-pumping 4x4 drive across the golden dunes, before visiting a traditional Bedouin campsite, where you can enjoy a Tanoura dance show and sip Arabic coffee. Make your time in the desert even more magical by sleeping on the sand under a blanket of stars and have an unforgettable holiday to Abu Dhabi.
Accommodation
Where to stay in Abu Dhabi
Abu Dhabi effortlessly combines blinding white beaches with the kind of stupendous architecture you'd only find in the United Arab Emirates. The places you can stay in Abu Dhabi mirror the city's characteristics, either set on a pristine sliver of sand, delivering first-class Arabian hospitality in a palatial setting or, most likely, both.
PLAN YOUR HOLIDAY
Enquire Now
Weather
The best time to visit Abu Dhabi
Abu Dhabi, and the United Arab Emirates in general, only really has two climates: hot and hotter. The city is treated to year-round sunshine and very little rainfall and whatever time of year you visit Abu Dhabi, sun cream and plenty of water is essential as the UV rays are particularly strong in the UAE.
November to March is the 'coolest' time of year to visit, with daytime temperatures fluctuating between the mid and high 20s (degrees Celsius), while the evenings can get as low as 13°C. It's comfortable enough to walk around in during the day make the most of the outdoor attractions, while still easily warm enough to relax on the beach (or in a water park). November is a busy time in Abu Dhabi in terms of events, with the Grand Prix, the country's national day and a film festival all usually taking place during this month.
From April through to October, the days in Abu Dhabi can get extremely hot. In April-May and September-October, temperatures rise without getting really ridiculous (in and around 35°C) and hotels offer better value for money. Visit the city between June and August and it's like visiting a sauna, with the mercury regularly topping 40°C – even at night-time it only just dips below 30°C. The heat is intense, but air-conditioned hotels, malls and temperature-controlled pools offer welcome sanctuaries. So, the best time to visit Abu Dhabi depends on how hot you want your holiday!
Travel Guide
Abu Dhabi travel essentials
Do I need any vaccinations for Abu Dhabi?
No vaccinations are currently recommended for Abu Dhabi. For current travel health advice, you should seek guidance from your GP at least four to six weeks prior to travel.
What is the time difference between Abu Dhabi and the UK?
The time difference is GMT +3 hours.
How long is the flight to Abu Dhabi?
The direct flight time from London to Abu Dhabi is around seven hours.
What is the currency in Abu Dhabi?
The currency is the United Arab Emirates dirham.
Do I need visa for a holiday in Abu Dhabi?
British passport holders need a visa to visit the United Arab Emirates and this is issued free of charge upon arrival.
Specialists
Meet our Abu Dhabi specialists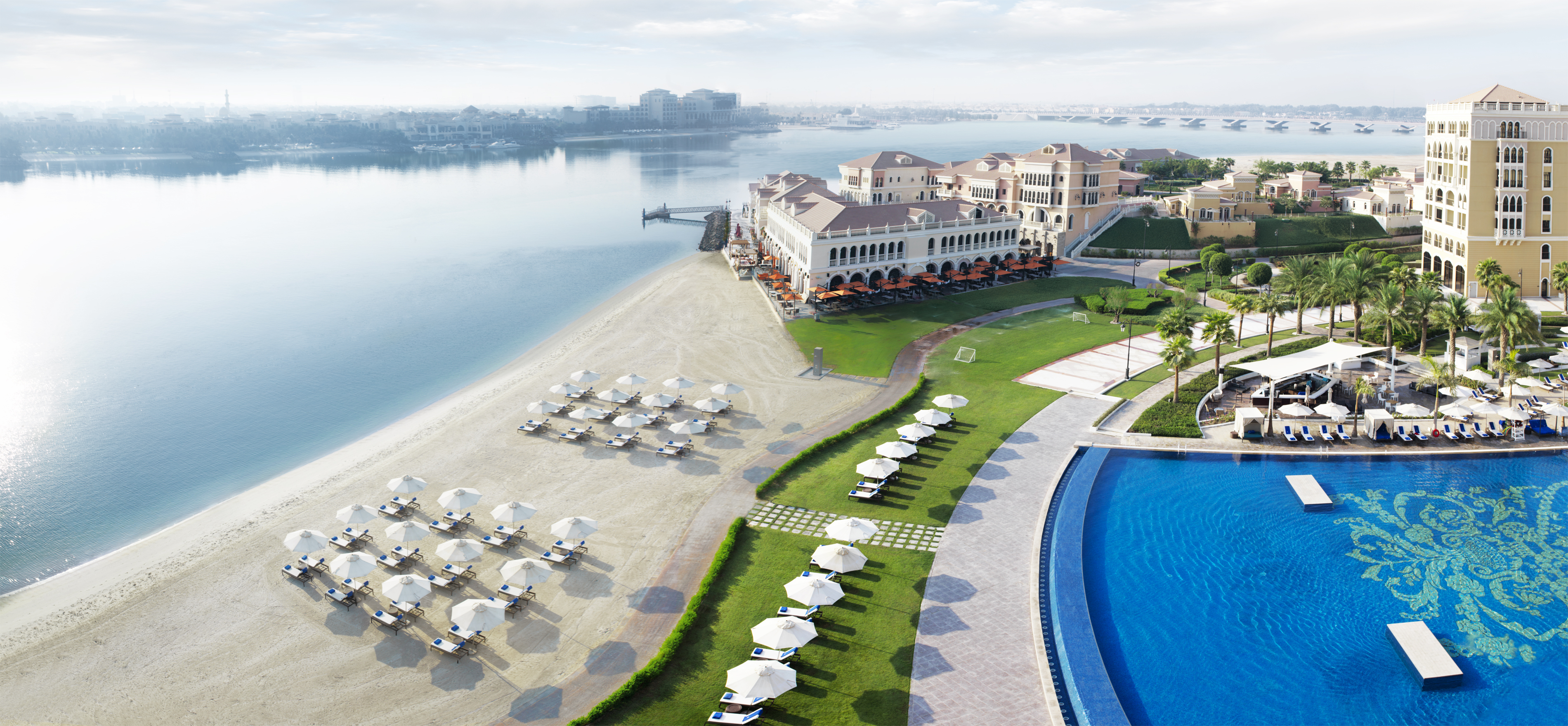 Abu Dhabi inspiration
CANVAS
Head to our blog CANVAS for more inspiration, insider secrets and diaries from our team on Abu Dhabi.
Stay in touch
Sign up to our newsletter for the latest news and offers
Cookies
Our website uses cookies. Click accept to receive all cookies or change your cookie settings. You can also view our Privacy Policy to understand more about how we use cookies.
Privacy Policy