Asia
Asia Holidays 2023/2024
Southeast Asia stretches all the way from the Himalayas to the jungles of the far flung Indonesia Spice Islands, ensuring its natural beauty is as varied and enticing as its rich heritage. The region has smiling, welcoming locals, and each country manages to retain a traditional and authentic flavour alongside an exciting modern culture. Very few places greet you with such genuine warmth and delightful hospitality as can be found in the countries we have carefully selected for an unforgettable Turquoise holiday in Asia.
Thailand, Malaysia, Indonesia and the three countries which make up exotic Indochina (Vietnam, Cambodia and Laos), have a deep spiritual culture which has remained unchanged for centuries, despite the inevitable development of the modern world. Their people live life through the family, the local temple or mosque and the local market. This is a part of the world where history is alive and well.
PLAN YOUR HOLIDAY
Enquire Now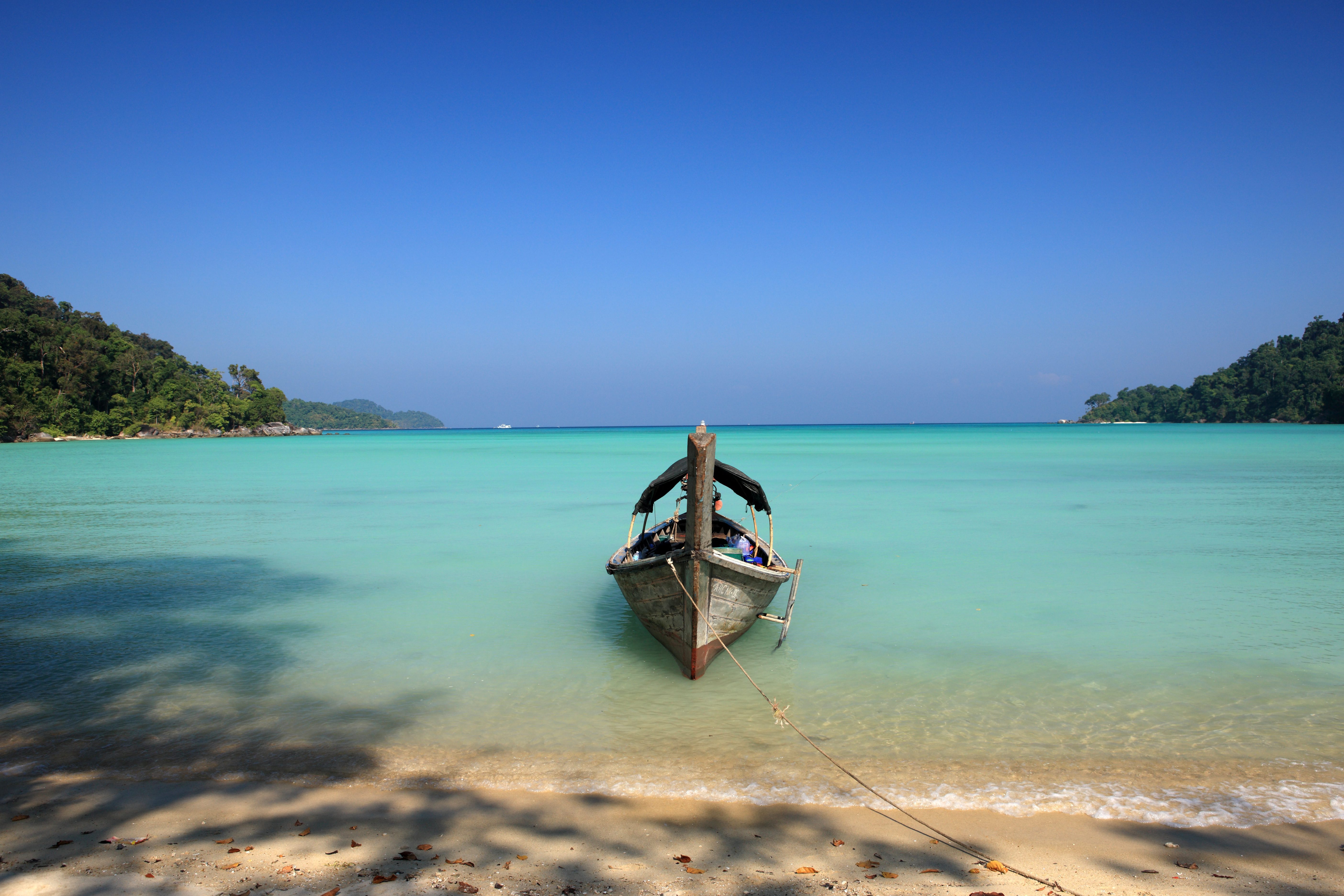 Use our interactive map to discover your dream journey in Thailand!
Golden temples glinting in the warm sunshine. Smiling locals selling sizzling street food. A majestic elephant wandering through lush jungle.
Countries
Cambodia is home to the magnificent temples of Angkor, whose very name is synonymous with Asian mysticism, jungle temples and the exotic architecture unique to the region. Angkor has captured the imagination of the European traveller since Henri Mouhot visited the ruins in 1860 and today has become one of South-East Asia's most desirable destinations.
With over 13,000 islands spanning 3,000 miles, Indonesia stretches far and wide. With this breadth comes a captivating mix of cultures, traditions, religions and landscapes, all as exciting as the next. To really tap into this enchanting country, it's best to combine two or three places.
Golden temples, tempting tastes, spectacular beaches, intoxicating wilds and a welcome filled with warmth – this is Thailand in a nutshell. Despite its popularity with visitors to Southeast Asia, it has retained a down-to-earth charm that has the capacity to surprise and delight you on a luxury holiday.
Vietnam is a land of amazing contrasts. The fast-paced cities of Hanoi and Saigon are high-octane whirls of local life while the sleepy wonder of Hoi An is Vietnam at its most traditional and atmospheric.
If you were to pick somewhere for a snapshot of all of Asia, then Malaysia is it. Multi-cultured and a mosaic of landscapes, Malaysia is a microcosm of the continent, harbouring everything from virgin jungle to velvety sands and lively local life. For a luxury holiday, it has it all.
Rewind a couple of centuries. The visions of old Asia you're probably imagining are saffron-robed monks scurrying through narrow streets, gilded temples shining like beacons of gold or conical-hatted fishermen tossing their nets into the water. But this is the Laos of today, a sanctuary frozen in time where the traditional practices the rest of Southeast Asia have long since abandoned, reign supreme.
For a country boasting upwards of 7,000 idyllic islands – the world's second-largest archipelago – the Philippines barely registers as a place for a luxury holiday. We're not really sure why, because it's a stunning array of islands surrounded by world-class diving and landscapes.
Fast-paced and fabulous, any Hong Kong holiday will guarantee to be a heady blend of skyscrapers and shopping, culture and cuisine. With British influence still prevalent in many ways, Hong Kong is a unique enclave in the People's Republic of China, where it is possible to turn off a street crowded with gleaming skyscrapers and discover a tiny market dedicated to traditional Chinese herbs and medicines.
Modern, multi-ethnic and impossibly immaculate, Singapore has become one of Asia's most enthralling cities, making it an ideal stopover on a luxury holiday. It's an island state that's a combination of two different eras of time and a walk along its squeaky-clean streets tells you how smoothly blended history and high-tech is here.
Reasons to visit Southeast Asia
Wildlife is one key attraction for those visiting Southeast Asia, whether it be learning about Asian elephants in Thailand and Laos, or their smaller pygmy cousins in the pristine tropical forests of north Borneo or meeting an orang-utan at the fantastic Sepilok Rehabilitation Centre in Borneo.
Those seeking an active experience can jump from the deck of a Vietnamese junk into the warm waters of Halong Bay and then learn to fish like a local in Hoi An, white water raft down the rivers of northern Thailand or inland Bali and trek to local villages in northern Vietnam or Thailand.
Explore the jungle clad temples of Angkor, the incredible temples of Borobudur or spend a few days discovering Luang Prabang, one of the best preserved traditional cities in Southeast Asia, all easily tagged on to a beach holiday.
Spend a few days in one of Asia's exciting cities before heading to the beach - Hong Kong is a heady blend of skyscrapers and shopping, culture and cuisine, Singapore, whilst well-organised, spotless and orderly is fast becoming THE in place to be, whilst Bangkok offers a fabulous blend of old and new, traditional and modern.
Asia also offers exceptional value for money, excellent infrastructure and a range of superb resorts and hotels. Our firm favourites have a unique quality with a depth of soul and plenty of character... we avoid high-rises and mass tourism. Location is everything.
Countries
Where to go in Asia
Specialists
Meet our Asia specialists
You Said...
Reviews
"Cant recommend Turquoise Holidays more highly - professional and knowledgeable from start to finish without any sales pressure. Thanks to Carl for all his patience and guidance we spent the most glorious holiday staying at the Datai on Langkawi. Every aspect was perfect - our accommodation hidden in the rainforest, the beautiful beach with clear sea for swimming, the choice of delicious food and the nature walks. Amazing friendly service. Only one problem - next time convince us to stay longer Carl! Thank you so much."
Stay in touch
Sign up to our newsletter for the latest news and offers
Cookies
Our website uses cookies. Click accept to receive all cookies or change your cookie settings. You can also view our Privacy Policy to understand more about how we use cookies.
Privacy Policy