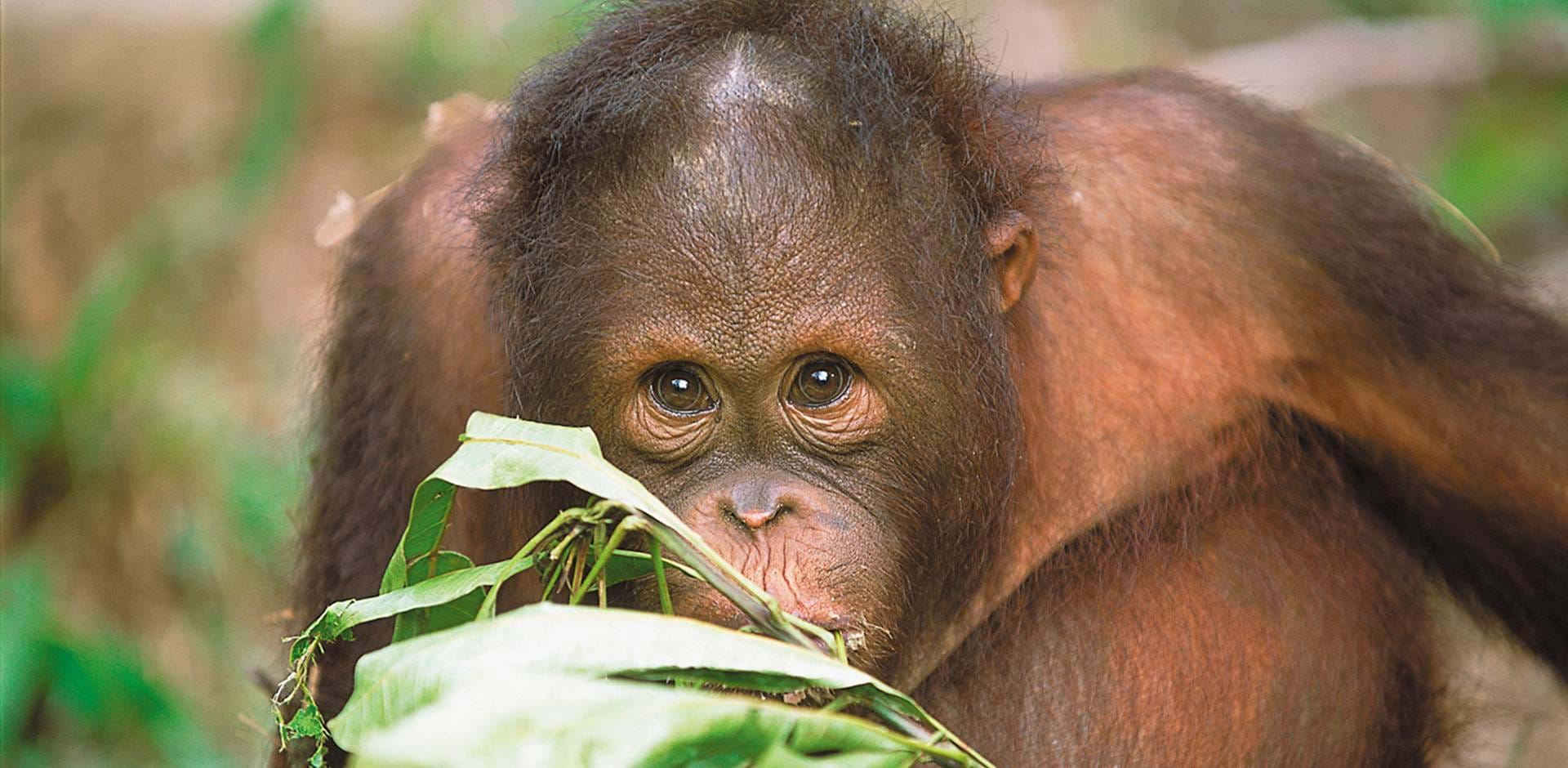 Holidays in Malaysia
Holidays in Malaysia
If you were to pick somewhere for a snapshot of all of Asia, then Malaysia is it. Multi-cultured and a mosaic of landscapes, Malaysia is a microcosm of the continent, harbouring everything from virgin jungle to velvety sands and lively local life. For a luxury holiday, it has it all.
Kuala Lumpur is a dynamic punch of culture, with Malay, Chinese and Indian communities the heartbeat of a cosmopolitan landscape comprising glittering skyscrapers, mega-malls, temples and grand colonial buildings.
For many, the island of Borneo is the embodiment of wild and remote. The Malaysian portion lives up to travellers' fantasies – and then some – with its lush tangle of rainforest hiding a bounty of wildlife, including its well-known orangutans and unique tribal life. Peninsular Malaysia has plenty of places to explore, from the history and cuisine of Penang to the tea plantations of the Cameron Highlands.
If you want to switch off for a few days, Malaysia's east coast is a haven of tranquility and Langkawi, bobbing on the west side near the Thai border, promises pristine beaches. With popular neighbours Thailand and Bali nearby, the quieter vibe of Malaysia often slips from many people's minds. But if you're wise enough to keep its many fascinating faces firmly in your holiday travel plans, you'll be in for a treat.
Experiences
Malaysia highlights
One thing you think of when you imagine Borneo are its orangutans. Seeing one swinging through the rainforest canopy or hearing their calls reverberate through the treetops is a quintessential Bornean travel experience. Sepilok Orangutan Rehabilitation Centre in the state of Sabah is one of the best places to see them, an inspiring place where orphaned and injured orangutans are brought to be rehabilitated. Its nursery offers a chance to see young ones play and eat together, while the main feeding area brings you just feet from these lovable ginger primates right in the heart of the jungle. Next door lies the Bornean Sun Bear Conservation Centre, so you could see another endangered animal in the same day. Semenggoh Nature Reserve in Sarawak, near the main city of Kuching, is another place to spot semi-wild orangutans in a wild rainforest setting. It offers a potentially rawer setting to Sepilok, but without the added bonus of the sun bears.
Bobbing like a bright green pebble in the turquoise waters of the South China Sea, Tioman Island is a wild escape off Peninsular Malaysia's east coast. Idyllic beaches surround an emerald interior seeping with waterfalls and speckled with vivid hibiscus blooms, making it the ideal destination for both adventure and relaxation. But its collection of dive sites are perhaps its greatest asset, boasting vivid forests of coral, rusting wrecks and reefs teeming with turtles, barracudas, reef sharks and a myriad of fish.
Head deep into the rainforest
Deep in the virgin rainforest of central Sabah, Borneo, the Danum Valley Conservation Area is a secret patch of wild most people are unaware of. But the scope of wildlife that calls it home is huge – orangutans, tarsiers, proboscis monkeys, gibbons (whose dawn calls are often your morning alarm) and pygmy elephants, to name just a few. While you'd be lucky to see them all, the area is particularly famed for its big cats and you could be fortunate enough to spot a clouded leopard's eyes glinting back at you while on night safari drives. Among all of this, the old-growth forest they call home is a playground for those after adventure experiences to make the most of its rawness, from river tubing to jungle trekking.
Be wowed by Borneo's variety
Malaysia's other Bornean state is often forgotten about in favour of Sabah's tropical island boltholes and jungle wonders but it shouldn't be – there's plenty here to see! Its charming capital, Kuching, is a tumble of sleepy shophouses and colonial architecture set on the banks of the pretty Sarawak River. It affords easy access to the orangutans at Semenggoh, while the proboscis monkeys of primeval Bako National Park and the longhouses of Sarawak's jungle tribes are a short hop away, too. If you have time, the bats and colossal caves at Gunung Mulu National Park are only a short flight away and are a staggering natural spectacle that need to be seen to truly be believed.
Many don't regard Malaysia as a beach holiday destination but that's because they haven't discovered Langkawi, an emerald isle floating near Thailand's border. Its string of luxury resorts, lush scenery and beautiful beaches make it the perfect place to combine thrills with chills. As you journey through the island, you'll be transfixed by its wildness, the roads snaking through dense jungle and local villages. Elsewhere, Pantai Cenang is a buzzing local night spot, mangrove cruises hide an array of wildlife and it even boasts the steepest cable car in the world. At the top, you'll get incredible views of Langkawi in all its glory.
Regions
Where to stay in Malaysia
Malaysia is unique in the fact it has a sprinkling of many different experiences in one country, whether it's the remote rainforests of Borneo, the urban bustle of Kuala Lumpur or the idyllic island of Langkawi. You could stay in a rustic jungle lodge, a sleek city suite and a luxury beachside bolthole, all in a single holiday!
PLAN YOUR HOLIDAY
Enquire Now
Weather
The best time to visit Malaysia
Temperatures across Malaysia rarely deviate from around 30°C throughout the year. Depending on where you're going in Malaysia, the weather can differ wildly.
Western Peninsular
Malaysia In Kuala Lumpur, it is hot and humid year-round and showers occur daily, intensifying during the rainy season from April to October. However, the rains help clear the humidity, with the weather more pleasant afterwards.
In the Cameron Highlands, temperatures are far cooler – around 23°C during the day and can dip below 15°C at night – and perfect for tea-growing. The rains are at their heaviest between September and December.
Penang and the island of Langkawi are typically tropical, hot and humid with occasional showers throughout the year. Even in September and October, when it's meant to be wettest, you could easily go a week with sunshine and only a brief downpour.
Eastern Peninsular Malaysia
Places like Tioman Island and Tanjung Jara are hot and sunny for most of the year, with cooling breezes from the South China Sea tempering the humidity. The east coast can be tricky to visit between November and February, when the monsoon strikes, which is more powerful on the eastern side of Peninsular Malaysia than the west.
Borneo
Temperatures in Borneo rarely fluctuate beyond 27-32°C across the year. In Sarawak, the rainy season runs from the end of October to February (peaking in January), while if you're visiting the Iban tribes inland, you're likely to see some rain whatever time of year you go. The dry season lasts from March to early October, with June and July seeing the least rainfall. While the wet and dry seasons are roughly the same, the weather in neighbouring Sabah is not as black and white as Sarawak. Rainfall is fairly unpredictable but there's not as much as what Sarawak receives, with showers typically short and sharp in the afternoon.
Travel guide
Malaysia travel essentials
Do I need any vaccinations for Malaysia?
Hepatitis A, Typhoid, Polio and Tetanus-Diphtheria vaccinations are currently recommended and Malaysia is deemed to have a risk of Malaria and the Zika virus. If you're entering Malaysia from a Yellow Fever zone, possession of a valid Yellow Fever inoculation certificate is required but for any current travel health advice, you should seek guidance from your GP at least four to six weeks prior to travel.
What is the time difference between Malaysia and the UK?
The time difference is GMT +8 hours.
How long is the flight to Malaysia?
The flight time from London to Kuala Lumpur is around 12 hours.
What is the currency in Malaysia?
The currency is the Malaysian ringgit.
Do I need visa for a holiday in Malaysia?
British passport holders don't need a visa to visit Malaysia.
Specialists
Meet our Malaysia specialists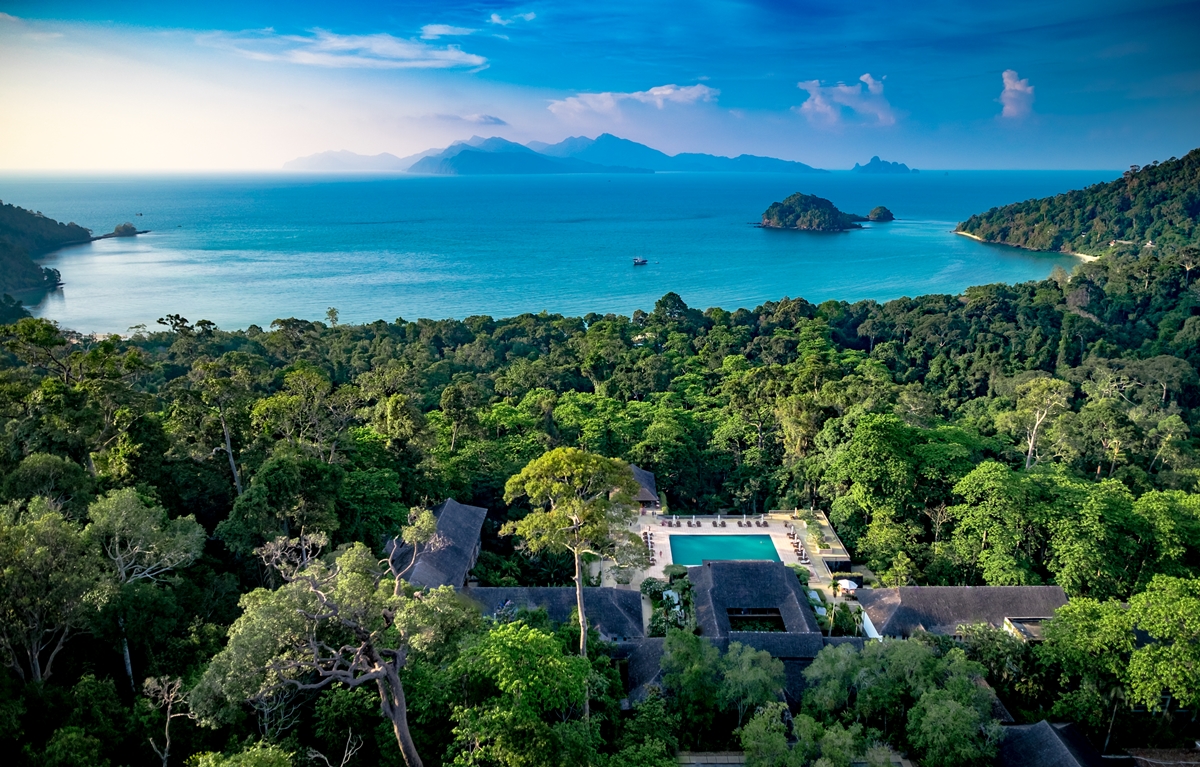 Malaysia inspiration
CANVAS
"Malaysia is like all of Asia in one small package, thanks to its intoxicating melting pot of Indian, Malay and Chinese influences. It's a land that really does from everything, from postcard-perfect beaches on Langkawi to the futuristic skyline of Kuala Lumpur, where the Petronas Towers look like two rockets about to launch into space. But the wilds of Borneo is somewhere that will steal your heart, with orangutans, pygmy elephants and many more amazing creatures roaming its rainforests." Rachel Gleave, Product Manager.
Stay in touch
Sign up to our newsletter for the latest news and offers
Cookies
Our website uses cookies. Click accept to receive all cookies or change your cookie settings. You can also view our Privacy Policy to understand more about how we use cookies.
Privacy Policy