Mini-Moon Ideas & Destinations
Mini-Moons
Luxury Mini-Moons
If you're looking for mini-moon ideas, then you must have recently got engaged – congratulations! Planning your wedding is certainly an exciting time but for some couples it can also be draining. Trying to arrange a full-blown honeymoon at the same time can be a little too much, and that's where a mini-moon comes in. It's a shorter getaway, so you can still escape for a few days straight after your wedding, but without as much stress!
Then, at a later date, you've got a bit more free time to plan the 'big one'. However, we still believe you should take care when choosing a mini-moon destination – it will be the first holiday you take as a married couple after all! It's the perfect time to pamper yourselves with a splash of luxury before the next stage of your relationship together.
Mini-Moon FAQ's
Traditionally a mini-moon is a honeymoon closer to home. It's a post-wedding escape without the long-haul flight or the large price tag. However, more recently, mini-moons have become a trend in addition to honeymoons. Couples who get married in the summer, may be dreaming of a honeymoon destination which is best visited in our winter. Therefore a mini-moon is planned! Perhaps a long weekend in Greece, five days in Ibiza or even a city break in New York or Dubai to celebrate nuptials straight away, whilst on the countdown for the all singing, all dancing long-haul honeymoon to follow.
The cost of a mini-moon entirely depends on where you are going, where you are staying and how long you are going for. We suggest budgeting a minimum of £1,000 per person for a five to seven day mini-moon to a Turquoise mini-moon destination.
How do you plan a mini-moon?
Planning a mini-moon can be just as challenging as planning a honeymoon or any other holiday. Therefore, as always our advice is to speak to an expert. Unlike a normal holiday, a mini-moon usually means couples are celebrating their recent vows and therefore it's so important to choose the right destination and the perfect place to stay. We hand pick all our mini-moon destinations and hotels so we can offer honest, expert and first-hand advice.
Typically a mini-moon is anywhere from 5-7 nights. A long weekend or a week away together to celebrate the start of married life. We recommend at least four nights away on your mini-moon so you can properly unwind together.
What does a mini-moon do?
A mini-moon does the same job as a honeymoon although usually it is either a shorter trip or one which is closer to home. A mini-moon will often save money due to a shorter flight or being away for less time. A mini-moon can be a first honeymoon, straight after the wedding, if a couple are waiting to go on their official honeymoon later in their marriage.
What do you do on a mini-moon?
Well… that's entirely up to you! And, completely depends on where you choose to go on your mini-moon. Perhaps you'll soak up the sights and sounds of a new city on your mini-moon, or head straight to the beach, perhaps a Greek Island, for some much deserved rest and relaxation as a newly married couple.
Can you have a mini-moon and a honeymoon?
100% you can have a mini-moon and a honeymoon! Indeed, they come hand in hand. Especially for those getting married in our summer months, why not head to the Greek Islands for a week of rest and relaxation, before venturing further afield on honeymoon during the British winter months. Perhaps a road trip from Cape Town to the winelands of Franschhoek, followed by a week on the beach in Mauritius. Or, if you're getting married in our winter, what about a city break in New York to celebrate your nuptials and then a safari-beach honeymoon combination the following summer, or go all-out and plan an island hopping honeymoon to the Islands of Tahiti.
Should we have a mini-moon?
If you are looking to escape post-wedding, for a few days or somewhere close to home, then absolutely, we think you should have a mini-moon. Don't forget that not everyone has a mini-moon, many couples decide to go straight on honeymoon or just plan one holiday to celebrate getting married.
PLAN YOUR HOLIDAY
Enquire Now
Destinations
The best mini-moon destinations
Simple and somewhere to switch off are key factors in any mini-moon destination, as is stress-free travel, relaxation and a sense of fun. We think you should treat a mini-moon like a bite-sized honeymoon by booking a stay at an adults-only resort, so you can ensure a relaxing start to married life together!
For miles in the sky compared to the amount of sunshine hours you get in return, nothing compares to a Vitamin D-packed break in the Mediterranean. Each of the Greek islands offers something a little different to the next: Santorini brings the natural drama, Crete the rugged outdoors and Mykonos the glitz and white-sand beaches. Talking of glamour, Italy's Amalfi Coast is one that's utterly spellbinding, too. We can even taken you to the lesser-known but much quieter side of Ibiza for some much-needed post-wedding chill.
Most of the Indian Ocean is a little too far away, but the beaches and gin-clear waters of the Maldives (despite the 11-hour flight) are perfect for mini-moon breaks, where you can recharge after your wedding. The Caribbean is another sugar-white sandy paradise and islands such as Antigua and Barbados are easy hops from the UK. We're sure you'll fall in love with the relaxing vibe of the Caribbean, too!
If you want driftwood luxury à la Robinson Crusoe, then Zanzibar is a match made in mini-moon heaven! Here, the beaches are footprint-free and the coral reefs vivid underwater worlds teeming with marine life. If you want to be really self-indulgent, then the lavish cities of Dubai or Abu Dhabi are great choices. Channel your shop-'til-you-drop mentality and soak up the sun on their epic beaches on a truly luxury mini-moon.
If you want something a little more adventurous, you needn't look too far from the United Arab Emirates, with Oman boasting beautiful tropical coastline, mountain highs and desert thrills. New York City is the original romantic city break and there's nothing wrong with visiting a classic, whether it's strolling through Central Park or sharing the view together from the Empire State Building.
Whatever mini-moon idea takes your fancy, your personal Turquoise specialist will help you craft a bespoke mini-moon getaway the two of you will never forget.
Top destinations
Mini-moon destinations
Accommodation
Top spots for mini-moons
Mini Moons by Month
Where to go when on your Mini moon
Specialists
Meet Our Mini Moon Specialists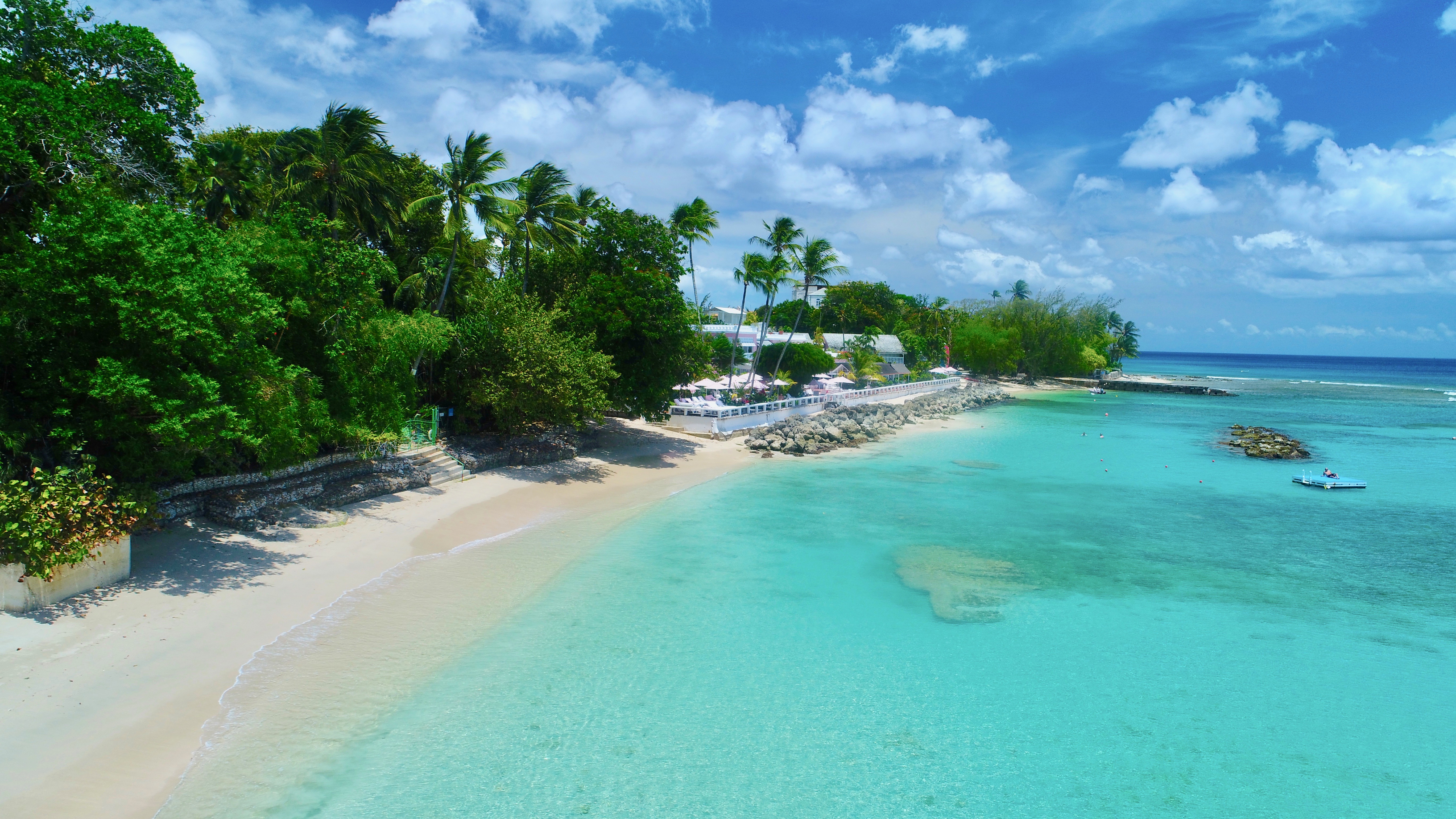 Mini-moon inspiration
CANVAS
Head to our blog CANVAS for more inspiration, tips and advice on mini-moons.
Stay in touch
Sign up to our newsletter for the latest news and offers
Cookies
Our website uses cookies. Click accept to receive all cookies or change your cookie settings. You can also view our Privacy Policy to understand more about how we use cookies.
Privacy Policy