Safari and Beach
Safari and Beach Holidays
Is there a better combination than the thrill of a safari and a tranquil beach stay? We don't think so. Simply put, safari and beach holidays are the ultimate mix of adventure and relaxation. Spend a few days waking up early in the African bush, heading out on an exciting wildlife-filled game drive to spot incredible animals like the Big Five, cheetahs, warthogs, hippos and more.
Kenya safari and beach holidays and Tanzania safari and beach holidays represent a true slice of the continent, where stunning camps pitched in the middle of the African plains offer authenticity and wildlife encounters in abundance. Then you can escape to the East African coast or the beautiful islands offshore. If you want a more luxury safari and beach holiday, then you can't go wrong with South Africa. Rustic-luxe camps are like little cocoons of heaven, with a lot of them affording memorable animal encounters from your room. What's more, all safari options are all-inclusive, so there are no hidden costs involved.
Your options for the beach part of your holiday aren't limited, either, from the spice island of Zanzibar to the gorgeous granite islands of the Seychelles and endless sandy swathes of Mauritius. This combination is perfect for any type of adventure, whether it's a family holiday or safari and beach honeymoon.
Tailor Made
Where to Go on a Safari Beach Holiday
Travel Guide
Safari Beach FAQ
What is a safari and beach holiday?
Simply put, a safari and beach holiday combines a wildlife-watching experience with a relaxing stay on a beach in one trip. It's an irresistible blend of epic animal encounters and some much-needed downtime on a tropical sun-soaked beach. It's a classic combo which is a very popular way to combine two destinations in one holiday of a lifetime!
Where should I go for a safari and beach holiday?
While the idea of a safari and beach holiday is simple, there are plenty of different destination which you can combine with one another. East Africa is a great place for a safari, with both Kenya and Tanzania offering unforgettable animal encounters, including the Great Migration if you time your trip right. Then, you can wind down either on the Kenya Coast or on the enchanting island archipelago of Zanzibar.
South Africa is often a better option for first-time safari goers and families. You can twin a South African safari with a far-flung beach escape in the Indian Ocean, either to Mauritius or the Seychelles, or if you really want to go off-grid, the pristine sands of Mozambique.
What should I pack for a safari and beach holiday?
If you've never been on a safari before, it can be tricky to know exactly what to take with you. Firstly, please be aware that for safety and logistical reasons, there are luggage restrictions on all transfers by light aircraft, which are often operated on the internal flights to airports near the safari camp you might be staying at. The maximum weight allowance is usually 20kg (sometimes 15kg) and bags must be soft-sided, with no wheels or frame. Excess luggage can usually be stored while you're on safari.
We'd strongly advise packing sun cream and taking a pair of sunglasses, as while you're on a game drive, you're out in the open for several hours, with very little shade. Insect repellent is also highly recommended, as Malaria is a risk in East Africa and parts of South Africa. Even if you're staying in a Malaria-free reserve, you should still take some.
There aren't any unusual things to pack for the beach part of your holiday. Sun cream and sunglasses are essential, as well as your swimming costume! Many beach resorts also require you to dress smartly in the evenings, so it's worth checking exactly what your resort's dress code is before you travel.
If you're wondering what clothes you should take on safari, that's answered in the next question in this FAQ section.
What should I wear on safari?
To maximise your chances of spotting wildlife on safari, look to blend in with your surroundings. Wear neutral colours such as khaki and olive green, which are similar to the bush and less conspicuous to animals. Try to avoid blue or black clothing – those colours are known to be attractive to insects. Game drives can get very warm, especially in the summer, so pack plenty of light cotton-blend clothing, so you don't get too hot! Rain showers can occur, so a lightweight waterproof is also useful. Comfortable walking shoes or lightweight hiking boots are recommended, especially if you want to do a walking safari.
If you're going on safari during the winter in either South Africa or East Africa, pack a fleece or something warm – you'll need it first thing in the morning! Consider packing a windbreaker, too, to help deflect the wind when you're whizzing along in your safari vehicle.
You'll already have packed a swimming costume in anticipation for the beach part of your safari and beach holiday, but it's handy to know that some safari lodges have their own pools, too! Smart attire isn't needed for evening meals, but long trousers and long-sleeve tops will help protect against the insects.
How much is a safari and beach holiday?
A safari and beach holiday can start from around £2,700 per person, which typically includes three nights on safari, followed by four or five nights on the beach. Usually, destinations in East Africa like Kenya and Tanzania are more affordable than South Africa, which is regarded as a more luxury safari option.
Obviously, the price can rise depending on your accommodation options, the board basis on the beach portion of your holiday (safari is all-inclusive) and how long you stay for.
What are the Big Five on safari?
The term Big Five was originally coined by wildlife hunters, who were referring to the five most difficult animals to track and hunt on foot – the African lion, African elephant, Cape buffalo, leopard and rhino. Now, the phrase has been adopted to reflect the five most iconic animals to spot on safari!
For a lot of people, ticking off the Big Five is understandably the highlight of their trip but it's also just as thrilling when you spot any of the other animals you can see, with the likes of hippos and cheetahs no less magnificent, but not 'members' of the Big Five. The Big Five has also spawned other 'groups' of animals you can also see on safari, including the Little Five – elephant shrew, buffalo weaver, leopard tortoise, antlion and rhino beetle.
Is a safari safe for families?
Absolutely! Even though you are in an open safari vehicle during game drives, you are always accompanied by an experienced guide. They will give you a detailed safety briefing before you set off, which is done to ensure your welfare but not diminish from your safari experience.
A lot of safari camps are set in the heart of African's wildest plains, some with no physical boundaries so wildlife can wander freely. This can initially be a little concerning for families, especially those with younger children, but every precaution is taken and your safety is paramount. You are advised to stick to the clearly marked paths and after darkness falls, if you move between the lodge's communal buildings and your room, you're always escorted by an armed ranger.
Why are Safari's Expensive?
One of the reasons for Safari's being a high value holiday is the size of the caps, where they are in remote locations ensure authentic, private safari experiences with fewer guests. Fresh food and drink to remote locations is organised professionally and at a cost. The experience is one you will never forget.
Journeys
Safari Beach Combinations
Know before you go
Best Time For a Safari and Beach Holiday
The best time to go on safari in South Africa is from May to November. Even though this is South Africa's winter, days are dry and sunny and the thin vegetation makes spotting wildlife that bit easier! For an East African adventure, we'd recommend planning a safari and beach holiday for the UK summertime, with slightlydifferent seasons for Kenya (July-September) and Tanzania (June-October). This avoids the countries' rainy seasons and means you won't miss out on the continent's iconic wildlife highlight, the Great Migration, where millions of wildebeest make their way from the Serengeti in Tanzania to the Masai Mara in Kenya.
Safari Beach Specialists
Meet Our Specialists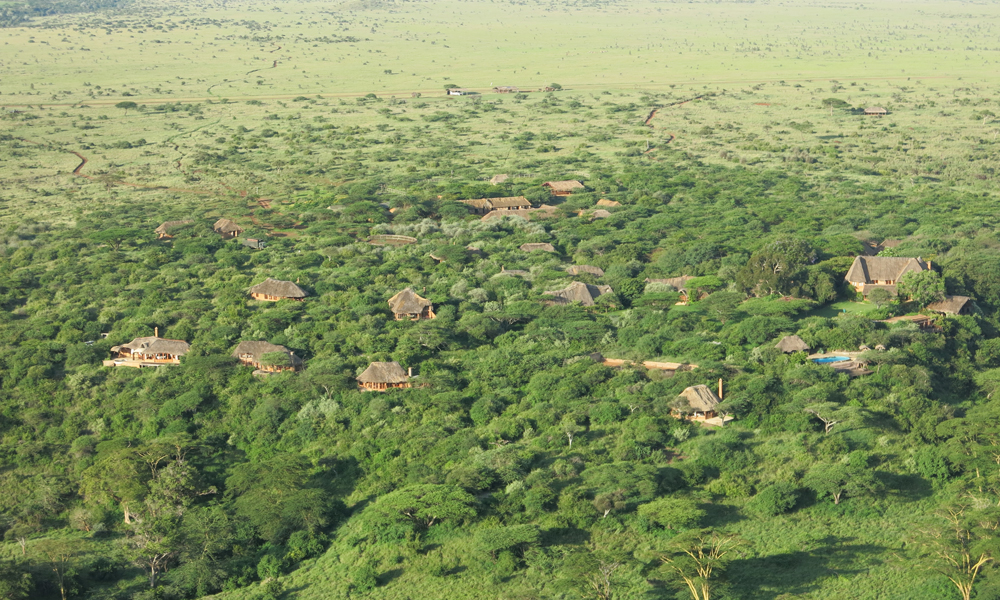 Safari and Beach inspiration
CANVAS
Head to our blog CANVAS for more inspiration, insider secrets and diaries from our team on Safari and Beach holidays.
Stay in touch
Sign up to our newsletter for the latest news and offers
Cookies
Our website uses cookies. Click accept to receive all cookies or change your cookie settings. You can also view our Privacy Policy to understand more about how we use cookies.
Privacy Policy