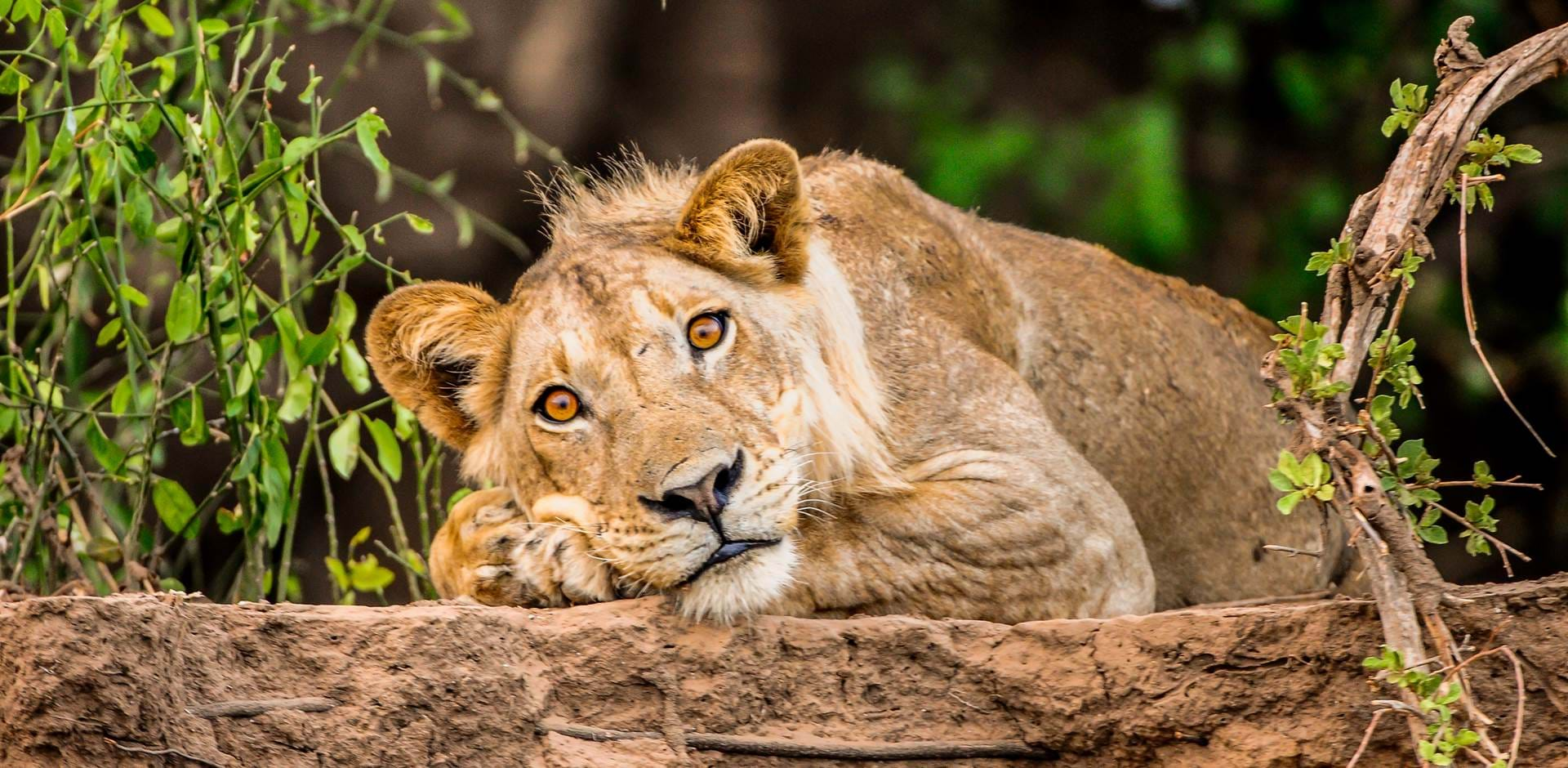 Overview
Holidays in Zambia
You could argue that Zambia is Africa's best-kept secret. Tucked away in the heart of central Africa, it harbours an untamed blend of wetlands, rugged hills and sprawling bush teeming with wildlife and a number of luxury lodges and camps put you in the heart of the action. It's a safari-lover's dream but only attracts a fraction of the visitors when you compare it to the crowds who make a beeline for the headlining circuits of Tanzania, Kenya and South Africa.
Those who ignore this quiet patch of Africa are missing a trick. The harsh thunder of the UNESCO-listed Victoria Falls, the planet's largest by volume, is a phenomenon you simply have to experience in the flesh to truly understand nature's raw power – a life-changing moment on any holiday.
Zambia isn't just a single splash in the pan. Almost a third of it is protected by national parks and South Luangwa National Park can probably lay claim to being its best. The walking safari originated here and nothing can match the feeling of you on foot, treading nose-to-snout with impala-hunting leopards or wading hippos. The Lower Zambezi National Park is just as extraordinary, a riverine wilderness where buffalos, elephants, wild dogs and more roam the Zambezi floodplain. Best of all, it'll likely be just you, the wildlife and the landscapes. Wonderful.
Experiences
Zambia highlights
Be in awe of The Smoke That Thunders
Higher than Niagara Falls in Canada and wider than the Iguazú Falls in South America, Victoria Falls is an African icon of staggering proportions. Shared between Zimbabwe and Zambia, it's a treat for the senses: see the epic curtain of water, hear its deafening roar and feel the blanket of spray hitting your face. It really has to be seen (and heard) to be believed; no wonder it's adopted the mysterious nickname 'The Smoke That Thunders'. As well as purely admiring its raw beauty, there's a multitude of ways to experience it. Get a bird's-eye view from a helicopter ride overhead, get a soaking while treading a nearby trail or taking a courageous glimpse over its edge while floating in the ominously named Devil's Pool. You can even hop over to the Zimbabwean side when the Zambian share diminishes towards the end of the dry season, for an entirely different angle. However you see this astounding wonder, it'll stay with you long after you've returned home.
Spot wildlife across contrasting landscapes
South Africa, Tanzania and Kenya may grab the headlines but Zambia has a safari gem of its very own. South Luangwa is a mish-mash of contrasting wildernesses, each featuring their own unforgettable wildlife experiences. Spy hippos wallowing in lagoons, elephants wading through marshes, leopards stalking impalas under the cover of thick woodland and buffaloes charging across sprawling plains. The sky is just as abundant, filled with the park's 400 species of birds, such as snake eagles, bateleurs and ground hornbills. Better still, South Luangwa is where the 'walking safari' originated, so close-up on-foot glimpses of wildlife in action are hair-raisingly raw. For sheer density, few destinations in Africa can match this wild slice of Zambia.
Explore a floodplain bursting with life
Tracing a north-eastern slice of the Zambezi River, the Lower Zambezi National Park is a majestic floodplain nestled plum in the river's great rift valley. This artery supports a huge amount of life, a wilderness where elephants slake their thirst on its banks and zebras, bushbucks, lions and wild dogs wander the ebonies and acacias that stand tall on the lush floodplain. The Lower Zambezi only attracts a trickle of visitors and its variety of safari options mean whether you choose to spy game by boat or 4x4, you'll likely have these rich landscapes all to yourself regardless. Most who visit arrive and depart via a light aircraft and it's these first and final glimpses that live long with many, the curving oxbox lakes decorating the emerald floodplain like watery crescent moons. The Lower Zambezi certainly is out of this world in our book.
Regions
Where to stay in Zambia
Zambia can lay claim to some of the most understated wildlife havens in Africa. It is where the walking safari originated after all! A number of luxury camps and lodges are pitched in the heart of these spectacular wildernesses and these places to stay in Zambia allow you to get under the skin of wild locations that most other safari goers don't even contemplate.
PLAN YOUR HOLIDAY
Enquire Now
Weather
The best time to visit Zambia
Unlike most of Africa, Zambia's weather patterns during the year are clearly split in two, with a definite 'dry season' (May to October) and 'wet season' (November to April). Both have their advantages.
The dry season represents the best time for game viewing in Zambia's national parks. The drier bushland makes walking safaris easier and animal sightings much likelier, with the thinning vegetation and wildlife congregating around watering holes. The beginning and middle of the dry season (late May to August) offers the best time to twin a safari holiday with a trip to the Victoria Falls, which is full with water but not obscured by heavy mist. Towards the end of the dry season, it starts to get hotter and the water on the Zambian side of the Falls often dries up. However, you can always hop over to the Zimbabwean side to observe the cascade or hop in Devil's Pool, where you can peer over the waterfall's edge.
The rainy season is now often billed as the 'green season', where vegetation bursts into life, like a lush emerald swathe carpeting the country. While many lodges and parks close (South Luangwa stays open) and wildlife is hard to spot among the dense undergrowth, it's worth visiting for the eye-popping scenery alone. Canoe safaris are good during the wet season and while for the majority of this period the Victoria Falls is blanketed with thick spray, towards the end (around March), the Falls is arguably at its best – misty, roaring and beautiful.
Travel Guide
Zambia travel essentials
Do I need any vaccinations for Zambia?
Please seek advice from your doctor regarding medical precautions against Malaria. Hepatitis A, Typhoid, Polio and Tetanus-Diphtheria vaccinations are currently recommended. If entering Zambia from a yellow fever zone, you must be in possession of a valid international yellow fever inoculation certificate. Please consult your GP at least four to six weeks prior to travel for current advice.
What is the time difference between Zambia and the UK?
The time difference is GMT +2 hours.
How long is the flight to Zambia?
The flight time from London to Lusaka or Livingstone is around 14 hours, including one stopover.
What is the currency in Zambia?
The currency is the Zambian kwacha.
Do I need a visa for a holiday in Zambia?
British passport holders need a visa to enter Zambia. The visa application can be completed on arrival in Zambia or prior to travelling, either in person at the Zambia High Commission in London or via post. A 90-day tourist visa is £35.
Specialists
Meet our Zambia specialists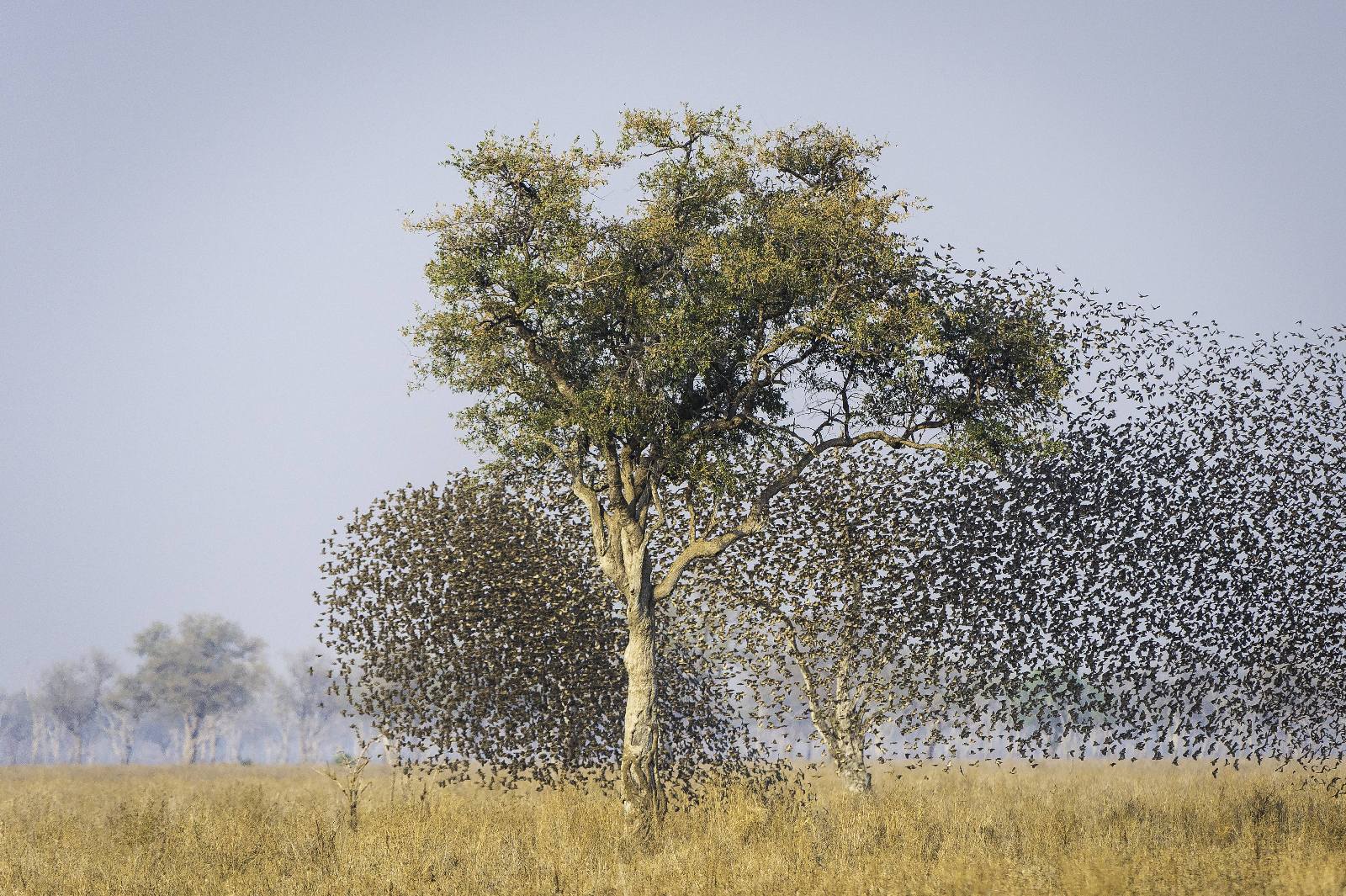 Zambia inspiration
CANVAS
Head to our blog CANVAS for more inspiration, insider secrets and diaries from our team on Zambia.
Stay in touch
Sign up to our newsletter for the latest news and offers
Cookies
Our website uses cookies. Click accept to receive all cookies or change your cookie settings. You can also view our Privacy Policy to understand more about how we use cookies.
Privacy Policy