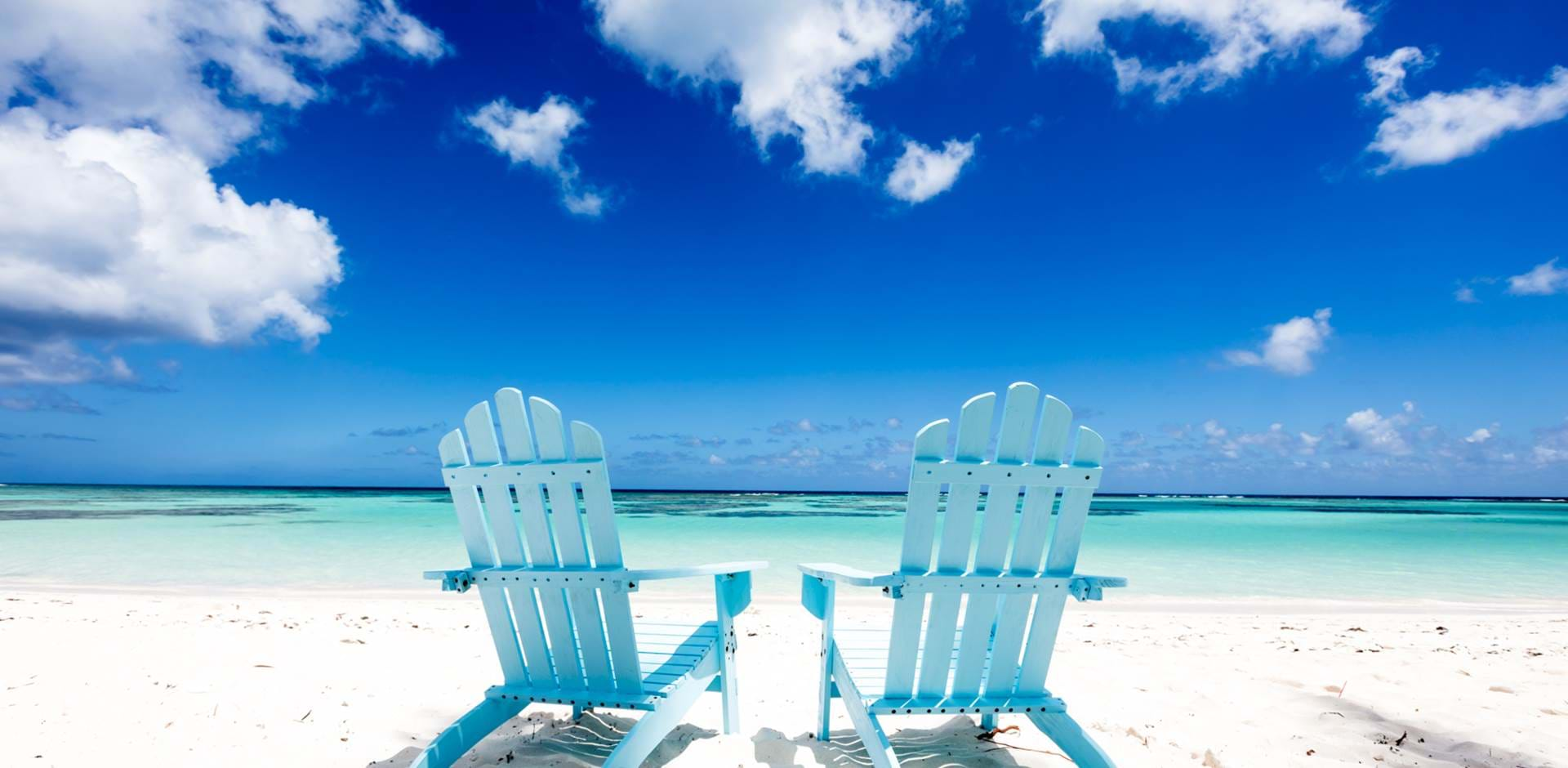 Overview
Holidays in the British Virgin Islands 2023/2024
Lush forested interior
Unspoiled sparkling sands
Sapphire-blue waters teeming with tropical marine life
Legendary shipwrecks
It's no wonder the British Virgin Islands are said to have inspired Robert Louis Stevenson's classic novel, Treasure Island, and a few of its 60-plus isles (most of which are uninhabited) are named after Caribbean pirates. While you might not find any buried treasure on a British Virgin Island holiday, the views are pure gold.
There's no limit to how you can enjoy a luxury holiday in this exotic idyll, from snorkelling among green turtles and eagle rays to mixing primeval jungle walks with five-star relaxation on pearl-white beaches. British Virgin Island holidays are chock-full of 'wow moments', including diving Horseshoe Reef, one of the largest barrier reefs in the Caribbean and an underwater world where sunken ships and vibrant coral jostle for space. Elsewhere, The Baths National Park is a land where gargantuan granite boulders reign supreme, while the legendary Soggy Dollar Bar is a rum shack you typically reach by swimming to it – where else can you do that?
With its past as a pirate's pit stop, it's no surprise the British Virgin Islands are one of the globe's premier sailing spots. Its calm ripples and well-equipped marinas make a week on the water a thoroughly relaxing way to island-hop around its best bits, soaking up every inch of these gorgeous emerald drops – arguably the finest in the Seven Seas.
Experiences
British Virgin Islands highlights
See otherworldly natural beauty
Most views of the British Virgin Islands' fringes are of dreamy palm-flecked silky beaches. The Baths National Park on the isle of Virgin Gorda is a little bit different, its golden margins seemingly invaded by gigantic granite boulders – some as tall as three-storey buildings – that add breathtaking natural drama. Part of the thrill is getting to this enchanting scene in the first place, where a trail has you clambering over the rocks, wading through tidal pools and squeezing through impossibly tight gaps before you find the landscape suddenly open up on a picture-perfect beach. Shallow pools and grottoes have been formed by the boulders, making for unique snorkelling experiences. But we wouldn't blame you if you spent your whole time here standing in awe of the wild surroundings.
Jutting just 28 feet above the sea, Anegada's pancake-flat appearance sets it apart from its volcanic island sisters. With endless pearl-white beaches lapped by turquoise waters, this sleepy atoll is the perfect place to relax on the sands or string up a hammock and take a siesta in the sun. It's blessed with a plentiful array of kaleidoscopic reefs, each brimming with tropical fish. It rewards those who want to explore further, too, with flamingos speckling its saltwater ponds and vivid frangipani and orchid flowers lighting up the landscape. Don't leave without trying its signature dish – Anegada lobster features on many a menu across the British Virgin Islands but here it's best, plucked from the sea in front of your eyes and grilled on the beach. Yum!
Blessed with year-round sun, stable trade winds and millpond-calm azure waters, the British Virgin Islands is a sailor's paradise. And comprising 60 islands, a sailing holiday in the British Virgin Islands offers a wonderfully relaxing way to experience a handful of them, pit-stopping at sheltered bays and untouched beaches that you'll likely have all to yourself. Even if you aren't keen on spending a night aboard, a day's sailing adventure offers an eye-opening snapshot of some of its uninhabited islands and a chance to enjoy a refreshing drink at a pop-up beach bar. It'd be rude not to!
Famous across the British Virgin Islands, you can't really say you've visited this archipelago without savouring the feel-good vibes of the iconic Soggy Dollar Bar. Drawing its name from sailors who used to swim ashore and spend their sea-soaked money, this method of getting to the bar has become a classic rite of passage for any visitor. It also invented the infamous Painkiller cocktail, a lethal-but-tasty combo of rum, coconut, pineapple, orange juice and nutmeg.
This seems an obvious choice for a tropical archipelago, but gliding around the British Virgin Islands' reefs really is like exploring another world. Wherever you go, you won't be disappointed, with variegated coral a playground for a rich collection of marine life. Cooper Island boasts eagle rays, squid and tarpon at Cistern Point, Norman Island's Angelfish Reef offers epic underwater canyons and ridges and Smuggler's Cove on Tortola rewards you with straight-from-the-beach snorkelling. To name just a few!
PLAN YOUR HOLIDAY
Enquire Now
Accommodation
Where to stay in the British Virgin Islands
The British Virgin Islands may have inspired Treasure Island but each of its islands are like individual gems of brilliant beauty. Luxury places to stay are scattered across the archipelago, from the tropical isle of Virgin Gorda to the low-lying Anegada and emerald mountains of Guana Island.
Plan Your Holiday
Enquire now
Weather
The best time to visit the British Virgin Islands
Blessed with a tropical climate, the British Virgin Islands are soaked in sun year-round and temperatures rarely deviate too far from an average of 28°C.
December to April is the archipelago's dry season, when sunny weather is most reliable. Tropical showers are still a possibility, especially at the beginning (December) and end of the dry season (March & April) but still infrequent. It's the best time for sailing holidays as well, with waters as still as a mill-pond. May is only slightly wetter and offers another great month in which to visit the British Virgin Islands.
June to November coincides with the Caribbean's official hurricane season. June, July and August are excellent months to travel and although they bring higher rainfall, sunshine is still aplenty and lush vegetation and tropical flowers carpet the islands. There's far fewer crowds, too. The rains hit their peak in September and October, where the chance of tropical storms and hurricanes are at their highest. These two months are not ideal for sailing, when waters can often be choppy, although the conditions during the remainder of hurricane season are very pleasant.
Travel guide
British Virgin Islands travel essentials
Do I need any vaccinations for the British Virgin Islands?
No vaccinations are recommended for the British Virgin Islands but the islands are regarded to have a risk of contracting the Zika virus. However, please consult your GP at least four to six weeks prior to travel for current advice.
What is the time difference between the British Virgin Islands and the UK?
The time difference is GMT -4 hours.
How long is the flight to the British Virgin Islands?
The flight time from London to Beef Island is around 12 hours, including a short stop in Antigua.
What is the currency in the British Virgin Islands?
The currency is the US dollar.
Do I need a visa for a holiday in the British Virgin Islands?
British passport holders don't need a visa to travel to the British Virgin Islands.
Specialists
Meet our British Virgin Islands specialists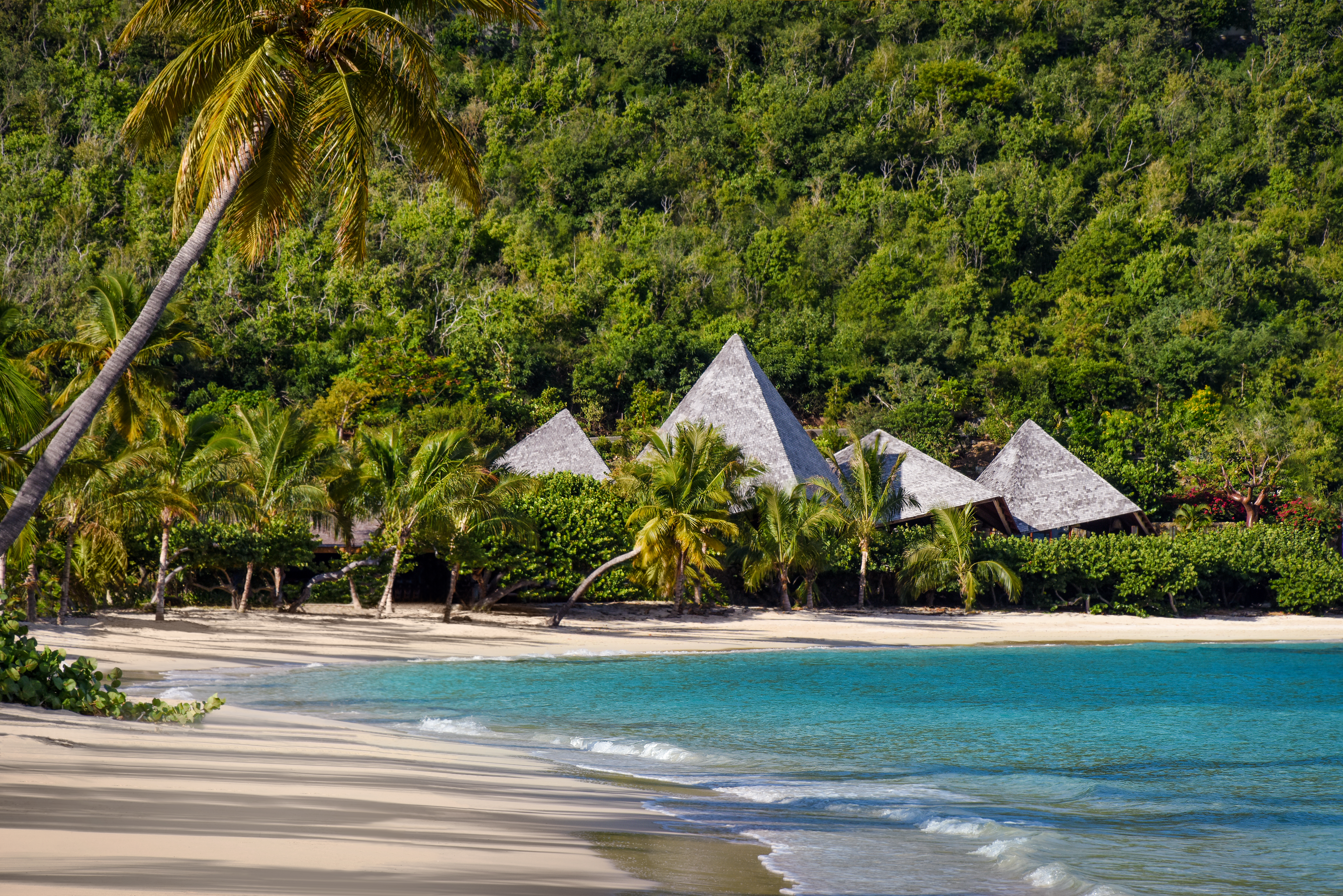 British Virgin Islands inspiration
CANVAS
Head to our blog CANVAS for more inspiration, insider secrets and diaries from our team on the British Virgin Islands.
Stay in touch
Sign up to our newsletter for the latest news and offers
Cookies
Our website uses cookies. Click accept to receive all cookies or change your cookie settings. You can also view our Privacy Policy to understand more about how we use cookies.
Privacy Policy