Overview
Luxury Holidays in Antigua & Barbuda 2023/2024
The perfect paradise for a beach holiday
Charming, laid-back attitude
Steeped in sailing heritage
Turquoise reef-filled waters
Hold up a brochure against any view of Antigua & Barbuda and you'll struggle to tell the difference. This pair of islands are textbook Caribbean, where swaying palms stud sugar-white beaches which arc like crescent moons around sheltered bays. Antigua holidays do not disappoint!
Antigua is the larger and more well-known of the two islands, especially for its golden curves. There are 365 beaches here – one for every day of the year, making it the ideal location for a relaxing beach holiday. However, Antigua's spectacular sands are more a way of life than a quirky selling point. Sipping rum from shacks on the beach while admiring the view from a luxury resort represents a typical day here – bar for the odd snorkel. Antigua sailing holidays have also become a haven for sailors, with the island hosting their famous annual sailing week - one of the most prestigious and popular regattas in the world. 
Tiny Barbuda is often dismissed in favour of its big sister, but its blush-coloured beaches, minimal tourists and reef-filled waters await those wise enough to include it on their Caribbean holiday.
Experiences
Antigua & Barbuda highlights
Sailing & Maritime heritage
Named after the admiral who ushered in the colonial period in Antigua, Nelson's Dockyard is the jewel in the island's proud maritime heritage. In operation since 1745, it's the only surviving Georgian marina and became a UNESCO World Heritage site in 2016. Fully restored to its original splendour, buzzing restaurants and shops now sit inside the quaint 18th-century buildings, presided over by a number of forts that pock the hillside. The interesting museum there charts Antigua's seafaring history, life on the dockyard and boasts a number of fascinating artefacts, including a telescope once used by Nelson himself.
Everywhere you look in Antigua is postcard-perfect. So why not absorb all its beauty in one eye-popping panorama? That's why we love Shirley Heights, a military lookout and battery perched atop a lush peak. The restored complex and parade ground is well worth a wander but peer past its walls for epic, sweeping views of English Harbour and the glittering Caribbean Sea beyond. It's a sight that really takes your breath away. On Sunday evenings, watch the sunset while sipping on a rum punch ahead of the night's festivities - enjoy a delicious barbeque and savour local bands playing into the night. 
ANTIGUA'S BEST RESTAURANTS
Antigua's 365 beaches may take the plaudits but the island's tasty cuisine is a fusion feast that feels like it has almost as many flavours. Dining out in one of the many restaurants that are spread across the island is the perfect way to savour Antigua's spectacular views. Eat delicious French food on a pristine beach near English Harbour at Catherine's Café or head to the north coast to soak up incredible ocean views while trying the fresh seafood at Cecilia's in Dutchman's Bay. The finest of Caribbean cuisine can be found among the friendly beachside surroundings of Coconut Grove in Dickenson Bay, while Gallic gourmet has been a speciality of Le Bistro for over 30 years. Yum!
You can't fully grasp the culture of Antigua & Barbuda until you witness the locals' passion for cricket. There's no better place than at the national arena, the Sir Vivian Richards Stadium, named after the country's most famous cricketing son. Time your holiday right and you'll have a chance to watch a premier international match here and the exhilarating atmosphere truly makes this a bucket-list experience.
If your toes are itching to get off the beach for a few hours, then a dune buggy safari is the best way to explore Antigua's wild interior. Drive through historic local villages, lush grasslands, unspoiled beaches and sugar plantations that you probably wouldn't see otherwise. It's an exciting adrenaline-fuelled adventure that shows a hidden side of beautiful Antigua.
PLAN YOUR LUXURY ANTIGUA HOLIDAY
Enquire Now
Accommodation
Where to stay in Antigua & Barbuda
Antigua & Barbuda is well known for being spoilt rotten with beautiful beaches and many of the luxury resorts you can stay in on these islands front some of the finest strips of sand in the Caribbean. You can be atop a rocky headland, framed by lush jungle or on a private island paradise, but you'll only ever be steps from cotton-soft sand.
Weather
The best time to visit Antigua & Barbuda
Antigua & Barbuda is a great year-round holiday destination, with plenty of rays to catch whenever you choose to visit. So, the best time to go to Antigua depends on your preferences! Read on to discover what each month brings. 
December to April is peak season, with temperatures averaging a high of 27°C. It's the driest time of year, sunshine is aplenty and April sees the Caribbean's largest regatta roll into town, with Antigua Sailing Week staging races and cultural events.
The official Caribbean hurricane season runs from 1 June to 30 November and though the risk is unlikely, you could encounter a tropical storm. That said, June-November is typically nesting season on the island, making it a great time to spot hawksbill turtles. May to August is still beautiful, with average temperatures peaking at highs of 31°C, despite increased chances of showers. It's also the time of Antigua's biggest celebration, the 10-day Antigua Carnival in July and August, where the liberation of slaves is marked with performing brass and steel bands.
September to November sees the highest chance of rain but there's still many sunshine hours to soak up and the weather turns the landscape lush and bursting with vegetation and tropical flowers.
Travel Guide
Antigua & Barbuda travel essentials
Do I need any vaccinations for Antigua & Barbuda?
No vaccinations are recommended for Antigua & Barbuda but the country is regarded as having a risk of contracting the Zika virus. However, please consult your GP at least four to six weeks prior to travel for current advice.
What is the time difference between Antigua & Barbuda and the UK?
The time difference is GMT -4 hours.
How long is the flight to Antigua & Barbuda?
The flight time from London to St John's is around 9 hours.
What is the currency in Antigua & Barbuda?
The currency is the Eastern Caribbean dollar, although US dollars are also widely accepted.
Do I need visa for a holiday in Antigua & Barbuda?
UK nationals don't need a visa to travel to Antigua & Barbuda.
A taste of Antigua, Carlise Bay Resort
Video
Discover Carlisle Bay Resort for a taste of your luxury Antigua Holiday!
Specialists
Meet our Antigua & Barbuda specialists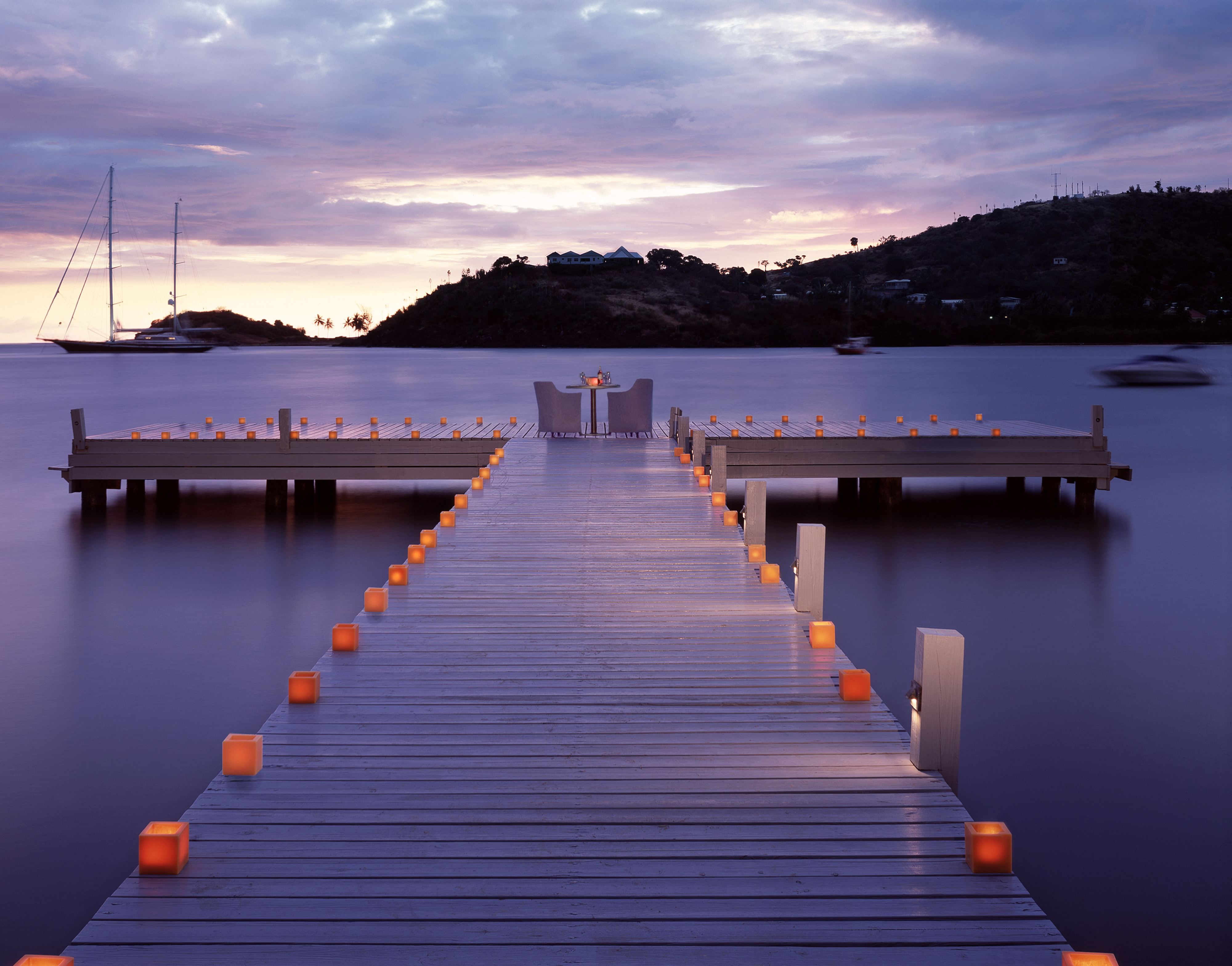 Antigua & Barbuda Luxury Holiday Inspiration
CANVAS
Head to our blog CANVAS for more inspiration, insider secrets and diaries from our team on Antigua & Barbuda.
Stay in touch
Sign up to our newsletter for the latest news and offers
Cookies
Our website uses cookies. Click accept to receive all cookies or change your cookie settings. You can also view our Privacy Policy to understand more about how we use cookies.
Privacy Policy