Overview
Zanzibar Holidays
The name alone – Zanzibar – screams exoticism. A far cry from the safari-trodden savannahs of mainland Tanzania, these postcard-perfect islands are a tropical idyll perfect for resting those weary legs after time seeking the 'Big Five'. But the character of the archipelago is far beefier than the strips of golden sands most go for and it's a fine holiday destination in its own right.
Zanzibar's past as a trading outpost for spice merchants transporting goods from Africa to Arabia has left a fusion of cultures behind, earning it the moniker 'Spice Island'. On the main island of Unguja, Omani-style buildings pepper the labyrinthine alleyways of UNESCO-listed Stone Town, and the clove plantations which streak its lush interior are a legacy of its trading history.
Offshore, a selection of kaleidoscopic reefs and atolls make Zanzibar Holidays a prime diving spot, with turtles, dolphins and whale sharks all frequenting the waters here. If you do just want to get away from it all, an array of beach-chic properties will add a rich splash of luxury to your holiday. Unguja's little sister, Pemba, is a forested utopia that few cross the water for, but those who do will find an island jewel that matches the visions the very name Zanzibar emanates.
Experiences
Zanzibar Holiday highlights
Centuries-old spice heritage
The UNESCO-listed historic quarter of Zanzibar City, the Zanzibar archipelago's capital, was once a key post for spice traders making their way to Africa to Arabia. The result of this centuries-old resting point is a mazy web of lanes and alleys throbbing with a fusion of cultures, with Arab, Indian, European and African styles influencing everything from the architecture to the cuisine. Around each corner lies something different: a crumbling ruin, an ornate palace or a Persian bathhouse. It's changed little since the 19th century and you'll realise that just by wandering this labyrinth of a town, it's arguably one of Africa's most fascinating.
A secluded island getaway
Often described as the 'little sister' to the main island of Unguja, Pemba is anything but. What it lacks in size, it makes up for in sheer beauty – and then some. A lush gem floating like a jade pebble in a bath of blue, Pemba is carpeted in vegetation. The coast is a dreamy mix of mangroves, lagoons and islets and what's more, it's well off the tourist trail, meaning you'll likely have this quiet slice of wilderness all to yourself. Off its coast, snorkelling among coral reefs might reward you with sightings of spotted eagle rays and moray eels, among others.
Pristine pillow-soft beaches
The Zanzibar archipelago's main island of Unguja has far more to offer than only Stone Town. The powder-white beaches and swaying palms of Kendwa in the north look like they've leapt off the pages of Daniel Defoe's Robinson Crusoe, such is their pristine beauty. Its laid-back feel makes it an ideal place to chill out, while coral reefs teem with tropical marine life that can be snorkelled among straight off the beach.
What the northern corner of Unguja can do, the island's eastern coast near Bwejuu can match it. Sun-drenched beaches are shaded by palms waving in the wind, an ideal companion to a safari holiday on mainland Tanzania. One thing which sets this slice on Unguja apart is The Rock restaurant, an innovative dining option perched on a stone monolith off the coast of Unguja. Here, you're granted oceanwide panoramas as you're served the best in local food.
Charming fishing villages
Unguja's fringes aren't just buttery sands and coral reefs. Head to the south-west for sleepy fishing villages, with one in particular – Kizimkazi – said to be an original settlement of the Shirazi people from Persia, with its 12th-century mosque evidence of that. What makes this area really special, however, is the pods of bottlenose and humpback dolphins that can be spotted offshore in Menai Bay all year round.
PLAN YOUR HOLIDAY
Enquire Now
Accommodation
Where to stay in Zanzibar
Zanzibar is an archipelago where you can really get away from it all, with its charming history and secluded tropical beaches. When it comes to where to stay in Zanzibar, there's something for everyone. If you like castaway cool with driftwood vibes, then you've come to the right place. But if you'd prefer all-out luxury beachfront resorts, then you can also find that in Zanzibar.
Weather
The best time to visit Zanzibar
As a general rule, Zanzibar follows the climate of mainland Tanzania, but with a few subtle differences.
The main rainy season lasts from March-May, where tropical downpours are not uncommon during the afternoon, so we'd advise avoiding visiting Zanzibar during this period.
Following the rainy season, the long dry season runs from June right through to October. You'll get clear skies, plenty of sun and little rain – if any – making it an ideal time for snorkelling, diving and visiting Zanzibar as a whole. It's a great time to twin a holiday to Zanzibar with a trip to mainland Tanzania, as the long dry season is when the wildebeest start making their way north to the Masai Mara in Kenya.
During November and December the downpours return – the 'short rains'. While they're lighter than what you'd experience during the rainy season, they're not as reliable.
January and February represents another dry window and as it's often quieter than the main dry season, it's a great time to travel. Twin it with mainland Tanzania and you'll witness the wildebeest calving season, too.
Travel Guide
Zanzibar travel essentials
Do I need any vaccinations for Zanzibar?
Typhoid, Polio, Tetanus and Hepatitis A vaccinations are recommended. You'll need a Yellow Fever certificate if you're travelling from an endemic country, such as Kenya. Consult your GP at least four to six weeks before travelling for vaccination advice and information regarding anti-malarial medication.
What is the time difference between Zanzibar and the UK?
The time difference is GMT +3 hours.
How long is the flight to Zanzibar?
The flight time from London to Zanzibar, including a stopover along the way, is from around 13 hours.
What is the currency in Zanzibar?
The currency is the Tanzanian shilling.
Do I need a visa for a holiday in Zanzibar?
British passport holders need to visa to enter Zanzibar, Tanzania. This is typically issued on arrival but you can apply for a visa beforehand via post or through an appointment at the Tanzania High Commission in London. The price of a standard visa is £40.
Specialists
Meet our Zanzibar specialists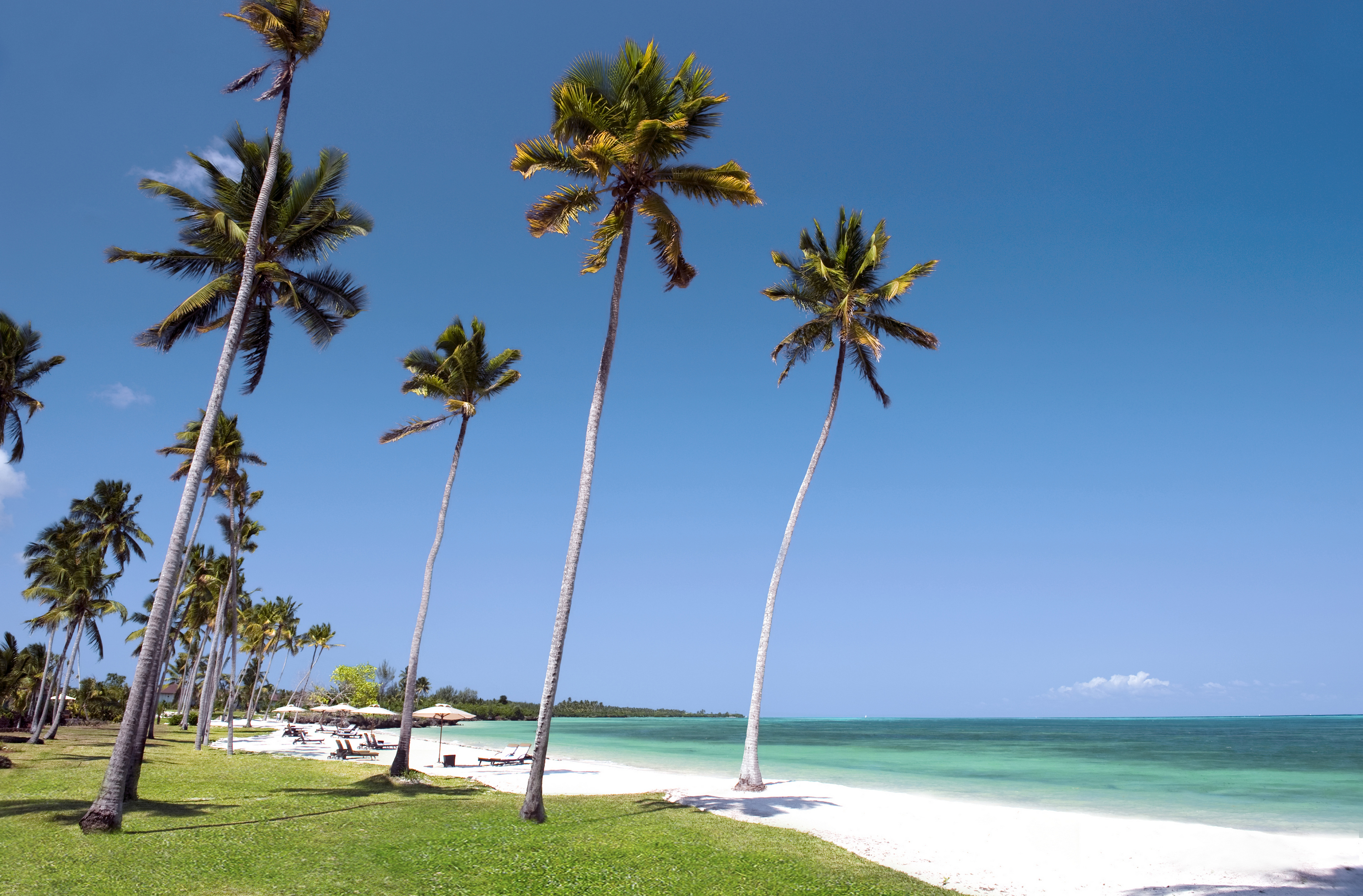 Zanzibar inspiration
CANVAS
Head to our blog CANVAS for more inspiration, insider secrets and diaries from our team on Zanzibar.
Twin Zanzibar with Kenya
Kenya
Stay in touch
Sign up to our newsletter for the latest news and offers
Cookies
Our website uses cookies. Click accept to receive all cookies or change your cookie settings. You can also view our Privacy Policy to understand more about how we use cookies.
Privacy Policy