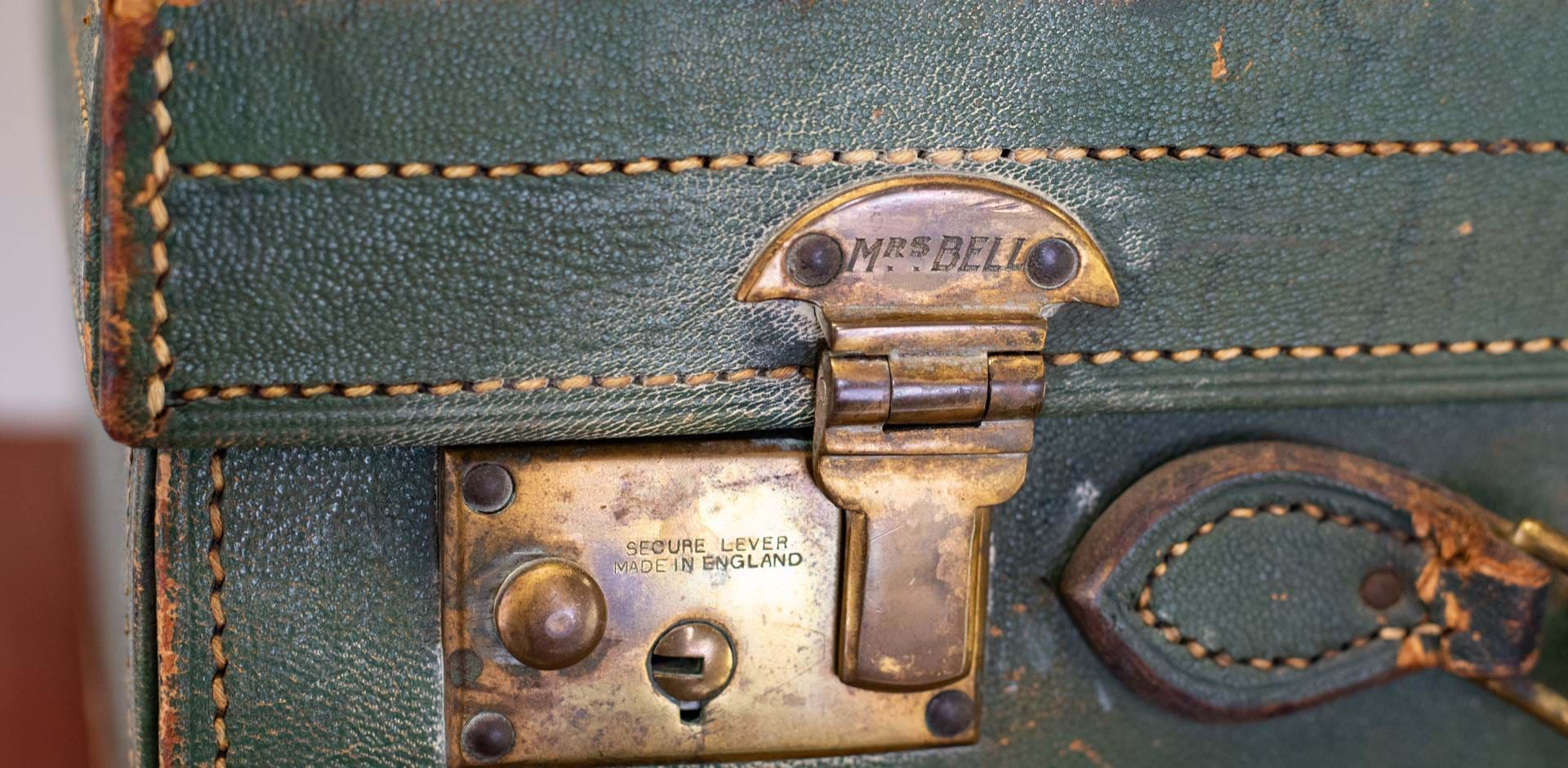 So much more than a travel company...
Est 2002
The Turquoise Story
We founded Turquoise in 2002. You might be thinking that this was not an auspicious year to start a tour operator – the second Gulf War raged and the bird flu epidemic was at its zenith, yet my wife Sue and I decided to leave our comfortable (yet unfulfilling) jobs and join Brian (who had already left our previous company) at his kitchen table to start up on our own.
Although we only had one computer, which Sue used to write our first brochure, the hardest thing was to think of a name. After numerous options and sleepless nights, we settled on Turquoise. I have always loved the ubiquitous Tiffany blue box, and their branding has always been delightful and in many ways inspirational. Our aim was to create an upmarket travel company which put some glamour and romance back into the travel market and felt that 'Turquoise' not only ticked these boxes, but that the colour beautifully represented some of the seas and oceans which surrounded our favourite destinations at the beginning.
It was an incredibly busy and difficult time... they say the three things you should never do at once are move home, get married and start a business... well we went for all three and we are delighted to say we're still around to tell the tale!
From day one we have been incredibly proud of both the Turquoise brand and the array of products we promote; two things which have always been at the heart of our company. We have never been afraid of trying anything new or unusual – they say imitation is the highest form of flattery and if this is so, we have been royally flattered over the years! Our objective has always been to be original and innovative in our product selection and some our greatest successes have derived from being different from the rest in some way or other. The five key words which have been printed on our business cards from the beginning and remain core to all we do are Authentic, Discerning, Original, Refreshing and Unique.
We now focus our efforts on three key markets: honeymoons, family holidays and once-in-a-lifetime celebrations, but in the early days it was honeymoons that allowed us to gain a stronghold in a busy and competitive marketplace. I'm rather hesitant to admit that honeymoons were never really the plan, but a fantastic opportunity with the Financial Times and The Islands of Tahiti presented itself, and the rest is history. Sue had identified Tahiti as one of the untapped destinations where we could excel – how right she was! Tahiti and the South Pacific remain a spiritual home for all of us at Turquoise and I am delighted that we are the top tour operator in the UK to many of the islands, both in terms of numbers and expertise. From this initial promotion, we started to receive honeymoon enquiries thick and fast and we quickly realised that although many companies offered honeymoons, no-one specialised in them – there was our niche! 
For me, it was all about the little details and with my marketing background and passion for all things creative, I was determined to create a brand (the most romantic travel company in the UK) as well as a business. In the early days we embossed all our quotes with a wax seal (until the fumes of hot wax became unbearable in the office!) and I hand-delivered each quote with a red rose and bottle of Champagne. Our honeymoon business blossomed from then on, and nearly 15 years later honeymoons and special occasion holidays still represent 60% of our business.
It was only natural, after selling all those honeymoons (over 10,000 to date), that many happy couples should return to us with a family in tow. Therefore, in the summer of 2014, we launched our first family brochure and created a dedicated area of our website to fill the minds of busy mums and dads with holiday ideas and inspiration. The family market continues to grow month-on-month and a large proportion of our staff members now have a family of their own. It is very much a 'from our family to yours' operation and I absolutely love hearing about some of the amazing family itineraries the team put together each week for our clients.
I believe the secret of making anything a success in life is passion and motivation. I am so proud of our team and their passion for the destinations we sell, passion for travel and discovering new places, passion for delivering good, old-fashioned customer service, passion for finding the perfect holiday for each and every client (even if it's not always an easy job), passion for the company, the brand and finally each other.
Philosophy
Our philosophy is simple and revolves around one word - passion - passion for the destinations we sell, and passion for combining exceptional service with a first hand insight into the countries, islands, regions, hotels and rooms we recommend to our clients. We hope you will enjoy reading about what makes our team and company truly unique.
Here at Turquoise we are mad about travel: the best places to stay, secret coves and beaches, family-run vineyards and unique, authentic adventures. We love discussing inspirational ideas and itineraries, but we know the most important thing is you. We listen to exactly what you want and give you the advice you need in order to create the perfect holiday or honeymoon.
Every holiday we create is unique. It's not just dates, airlines and hotels but our attention to detail which makes a true Turquoise holiday. Our imagination and creativeness is our strength and what sets us apart from our competitors. We look forward to turning your dreams into reality.
We source our hotels and air product direct from our partners, ensuring our prices are the best in the market. We hand-select the properties that we work with and regularly negotiate exclusive offers for our clients. We promise excellent product with outstanding service and value for money.
Family owned and operated
An ex Sydney taxi driver, a jillaroo (cow girl) and a ski bum may not sound like the perfect team to start a luxury Tour Operator, but this is indeed where our directors started working life. With over sixty years' experience between them, and a true love for travel, no company will care more for you and your holiday. A big part of everyday life at Turquoise, call Brian, James or Sue if you have any questions or want to hear more about the origins of Turquoise.
Over twenty years' experience
For over twenty years we have been creating tailor-made holidays and honeymoons. We have thousands of happy customers, in fact repeat and referral customers now account for 40% of our business.
Don't just take our word for it, visit Feefo to read the independent reviews we have received from many a happy customer. Our aim is not to get you to book a holiday with us, but to travel with Turquoise for a lifetime.
We fully understand that holidays and honeymoons are not cheap investments. We never forget this and we recognise that your financial security is paramount. After all, what other product do you pay for ten weeks before you get it. However often we say we are a growing successful company, it's good to know we have the best financial protection available - an ATOL licence No 5875 (Aviation Tour Operator Licence) issued by the CAA (Civil Aviation Authority). This government organisation ensures that, should the unthinkable happen to us, your money will be safe.
This year we have sent twenty two members of staff to thirty eight countries, who in turn have seen over two hundred hotels. We don't sell anything that we haven't seen - this is our procedure to ensure we maintain our standards and guarantee you will be able to get first-hand advice and knowledge from someone who has visited the destination and accommodation. We don't sell what we don't know.
"Don't try to see beyond the horizon - often the richest experiences are those that you stumble upon because of where you are and who you're with. Explore, dream, discover and embrace each new experience as a life-changing memory…" - Sue Bell, Product Director & co-founder of Turquoise. 
Stay in touch
Sign up to our newsletter for the latest news and offers
Cookies
Our website uses cookies. Click accept to receive all cookies or change your cookie settings. You can also view our Privacy Policy to understand more about how we use cookies.
Privacy Policy