Indian Ocean
Holidays in the Seychelles 2023/2024
Sail and island hop around the 115 islands
Home to Vallée de Mai nature reserve
Experience a private island paradise
Hawksbill turtle hotspot
In 1881, General Charles Gordon was said to have been so awestruck by the emerald beauty of Vallée de Mai nature reserve while exploring Praslin island, he declared it the original Garden of Eden. You can see the scenic splendour he witnessed for yourself on an unforgettable holiday in the Seychelles.
Made up of 115 granite and coral islands, they're like dreamy drops of green jungle ringed by ribbons of white and gold sand. The Seychelles wasn't properly 'discovered' until the middle of the 18th century and it still feels that way if you go on a luxury holiday today.
Even its biggest isles have a rich sense of isolation. Mahé's beaches are peppered with sculpted granite boulders, while the capital, Victoria, charms you with infectious local life. Praslin has splendid sands, as well as the primal allure of bird-rich Vallée de Mai, which drew General Gordon under its spell. La Digue is like a land frozen in time, with ox-carts the transport of choice and the thud of a coconut or a crab's scuttle the only sounds around.
Cast your net further and its far-flung outer islands like Denis, Desroches and Silhouette offer a remote retreat where you can have your own Robinson Crusoe experience. Whether the Seychelles was God's idea of Eden or not, it can certainly be yours.
Luxury Holiday Offers
Top Offers in The Seychelles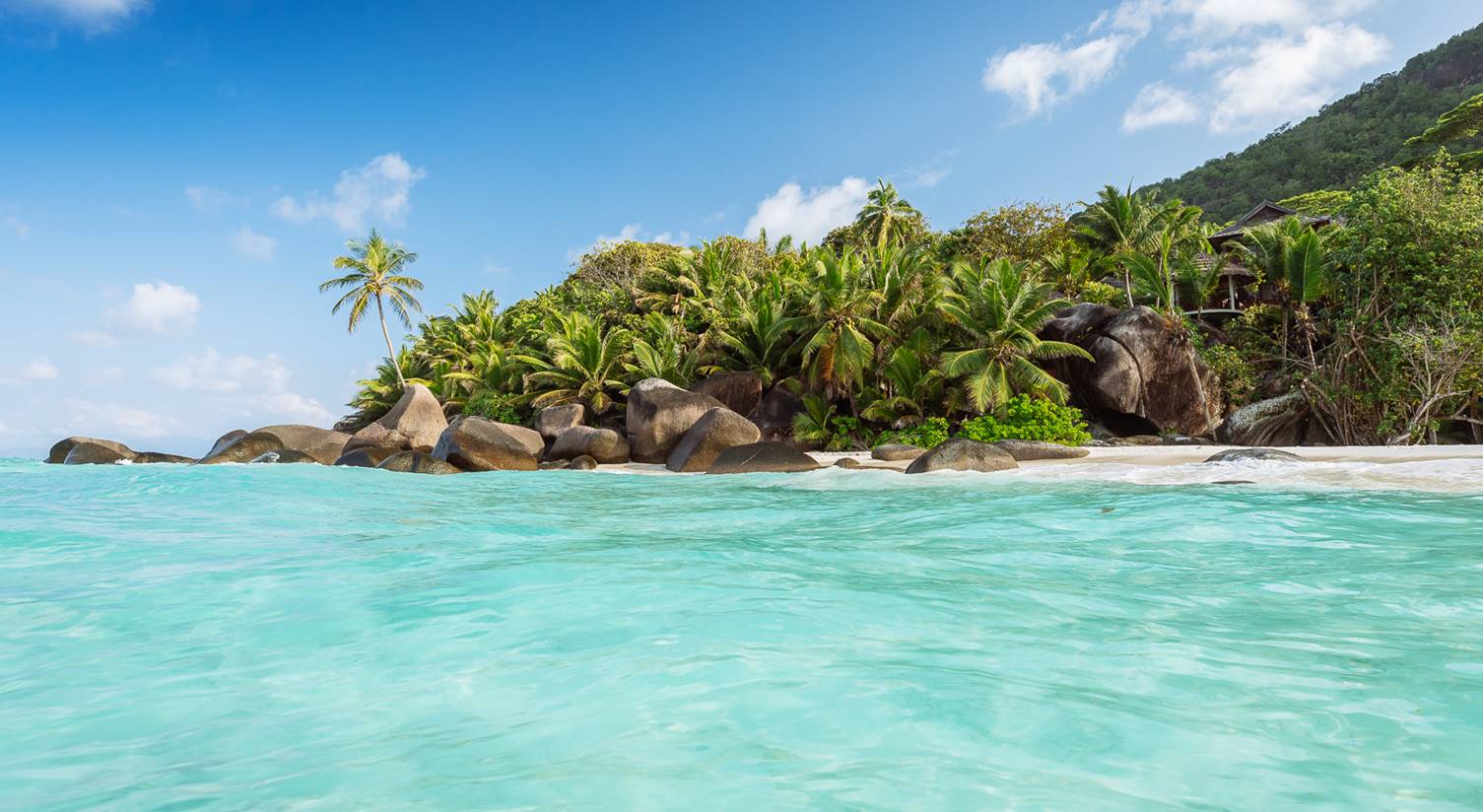 Top Exclusive Offers
Book a holiday to the Seychelles and take advantage of some of our exclusive offers and treats!
PLAN YOUR HOLIDAY
Enquire Now
Experiences
Seychelles Highlights
The magnetism of the Seychelles stretches across all of its islands. We suggest island-hopping across two or three islands to get an all-encompassing glimpse of the archipelago and each has its own individual charm. Stay in Mahé to soak up incredible views of its lush interior, a series of jagged peaks running right through its heart like an emerald spine. The Seychellois capital of Victoria, reputedly one of the smallest capitals in the world, will give you an authentic insight into Seychelles food through its superb colourful markets, where you can stroll past stalls selling a variety of fruit, vegetables and fish, the latter a key ingredient in the islands' Creole cuisine.
Hop over to Praslin for dreamy velvety sands fringed by gin-clear waters or head inland for the UNESCO-listed Vallée de Mai nature reserve. It was mistaken for paradise, so of course it's going to look incredible.
If you really want to slow things down then make a beeline for La Digue, an untouched island where locals lead a languid pace of life and ox-carts and old-fashioned bicycles are how you get around. Deserted beaches are easy to find both here and on any of the Outer Islands, where you can feel like a true castaway – it's just you and a fiery sunset.
Quite simply, each island in this dreamy Indian Ocean paradise boasts brilliant beaches and relaxing on them is a classic thing to do in the Seychelles. Strips of pristine white sand adorn the edges of La Digue and Praslin, often flanked by secluded coves you can escape to in only the company of turtles and brightly coloured birds. Smaller islands like North, Desroches and Félicité promise more pristine sands, while giant boulders lie half-submerged in the sand on the beaches of Mahé, adding to the castaway feel. Go snorkelling or diving in the Seychelles, straight off the beach on any of the islands, and you'll open up a magical marine world of coral cities and kaleidoscopic fish.
Looking around at the islands of the Seychelles with their tall craggy peaks carpeted in green, they resemble lands you'd more likely find in a Jurassic Park movie. It's an archipelago awash with natural drama. On Praslin, you have Vallée de Mai Nature Reserve, one of two places where the unusually shaped coco de mer palm naturally grows. Birds thrive here and you can see plenty of species like the endemic Seychelles bulbul, blue pigeon and black parrot, which flit among the thick jungle and vibrant tropical flowers. On Mahé, you can hike through Morne Seychellois National Park, tracing a palm-flecked path that winds along rocky coastline between huge boulders of granite and clusters of forest. Walkers will love the raw jungle that carpets Silhouette Island, covered in incense trees, orchids and patrolled by giant tortoises.
While you can island-hop and base yourself on some of the Seychelles' larger islands, taking boat trips for the day to some of the smaller and more remote isles is also very worthwhile. Seychelles boat trips from Mahé take you to the tangled jungle of Praslin or La Digue's sleepy way of life; a boat trip to both in a single day is possible if you wanted to! If you want to further your exploring, a Seychelles catamaran excursion from Praslin affords you the chance to explore the mangroves and wetlands of Cousin Island where you can spy terrapins and Seychelles warblers, see Aldabra giant tortoises on Curieuse Island and snorkel among the clown and powder blue tangs off the shores of St. Pierre.
Head to the Seychelles between October and February for the main turtle nesting season, when endangered hawksbill turtles come to lay their eggs – Denis Island is a real hotspot for these, as well as green turtles, which lay their eggs year-round but between May and September in particular. A visit to the shell-rich beaches of North Island is a hotspot, while the beaches of Constance Lemuria on Praslin and Four Seasons Resort Seychelles on Mahé are also great bases for witnessing this spectacular wildlife phenomenon. It's one of the most unforgettable things to do in the Seychelles.
Regions
Where to Stay in the Seychelles
The Seychelles is a group of islands that are chock-full with natural wonder, from boulder-strewn beaches to thick forested interiors and rainbow-hued reefs. Resorts tap into the stunning nature they are surrounded by, with everything from villas enveloped by jungle to hilltop retreats overlooking turquoise-coloured bays. Private islands offer all of that but with an added wedge of privacy.
Weather
The best time to visit the Seychelles
Lying just south of the equator, the Seychelles enjoys a tropical climate year-round, which keeps temperatures at around 30°C. While it has two distinct seasons of the year, the dry season from May to October and the wet season from November to April, the Seychelles is lovely to visit at any time of year.
Thanks to south-east trade winds, the dry season serves up slightly cooler temperatures and drier days, although short tropical showers can occur at any time. As well as acting as a natural air con, the trade winds means it's a great time to visit the Seychelles if you're planning to go sailing.
As November hits, the north-west trade winds kick in, although they are much calmer than during the dry season. This means the days feel hotter and the humidity is higher, with more chances of rainfall. However, the rain never stays for long and you can still expect plenty of sunshine hours. October to December sees hawksbill and green turtles come to lay their eggs and come January, you can witness the resulting hatchlings right up until April.
If you're into snorkelling and diving, the shoulder months of April/May and October/November offer the best visibility underwater for lagoons' pantone-tinged marine life. It's also the best time to go to the Seychelles for a chance to spot wildlife inland, when the direction of the trade winds change.
Travel guide
Seychelles Travel Essentials
The Seychelles is a group of remote islands scattered in the Indian Ocean, found north-east of Madagascar and to the east of the East African mainland.
How long is the flight to the Seychelles?
The flight time from London to Mahé island in the Seychelles is 12 hours 50 minutes.
What is the time difference between the Seychelles and the UK?
The time difference is GMT +4 hours.
Do I need any vaccinations for the Seychelles?
No vaccinations are currently recommended for the Seychelles. If you're entering the Seychelles from a Yellow Fever zone, possession of a valid Yellow Fever inoculation certificate is required. For any current travel health advice, you should seek guidance from your GP at least four to six weeks prior to travel.
Do I need Visa for a holiday in the Seychelles?
British passport holders don't need a visa to visit the Seychelles.
How many islands are there in the Seychelles?
The Seychelles is an archipelago of 115 islands, slung across approximately 400,000 sq km of the Indian Ocean. Made up of both granitic and coralline islands, most are uninhabited and have been left wonderfully wild, many of which are dedicated protected nature reserves.
What's the best way to get around the Seychelles?
There's lots of different ways in which you can explore the Seychelles. If you're both on one of the bigger islands like Mahé or Praslin, we can arrange a driver guide for you to take you around various scenic locations dotted around the island, as well as straightforward road transfers.
Obviously, we'd highly recommend staying on more than one island during your time in the Seychelles, and you can either get domestic flights or boats between islands, depending on where you're going.
What is the capital of the Seychelles?
Located on the archipelago's largest island, Mahé, Victoria is the capital of the Seychelles. It was originally known as L'Éstablissement by French colonists when they settled in 1778, but when the British took over they renamed the capital in honour of Queen Victoria in 1841.
With a population of only around 25,000, it's one of the world's smallest capital cities. Now, its pretty colonial buildings, well-manicured botanical gardens and bustling local market are the main lures for visitors.
What is the currency in the Seychelles?
The currency is the Seychellois rupee, however visitors, by law, must pay for all their excursions and all other services provided by their hotels with a major international currency such as Euros or US dollars.
Specialists
Meet our Seychelles Specialists
Constance Lemuria Praslin Video
Take a peak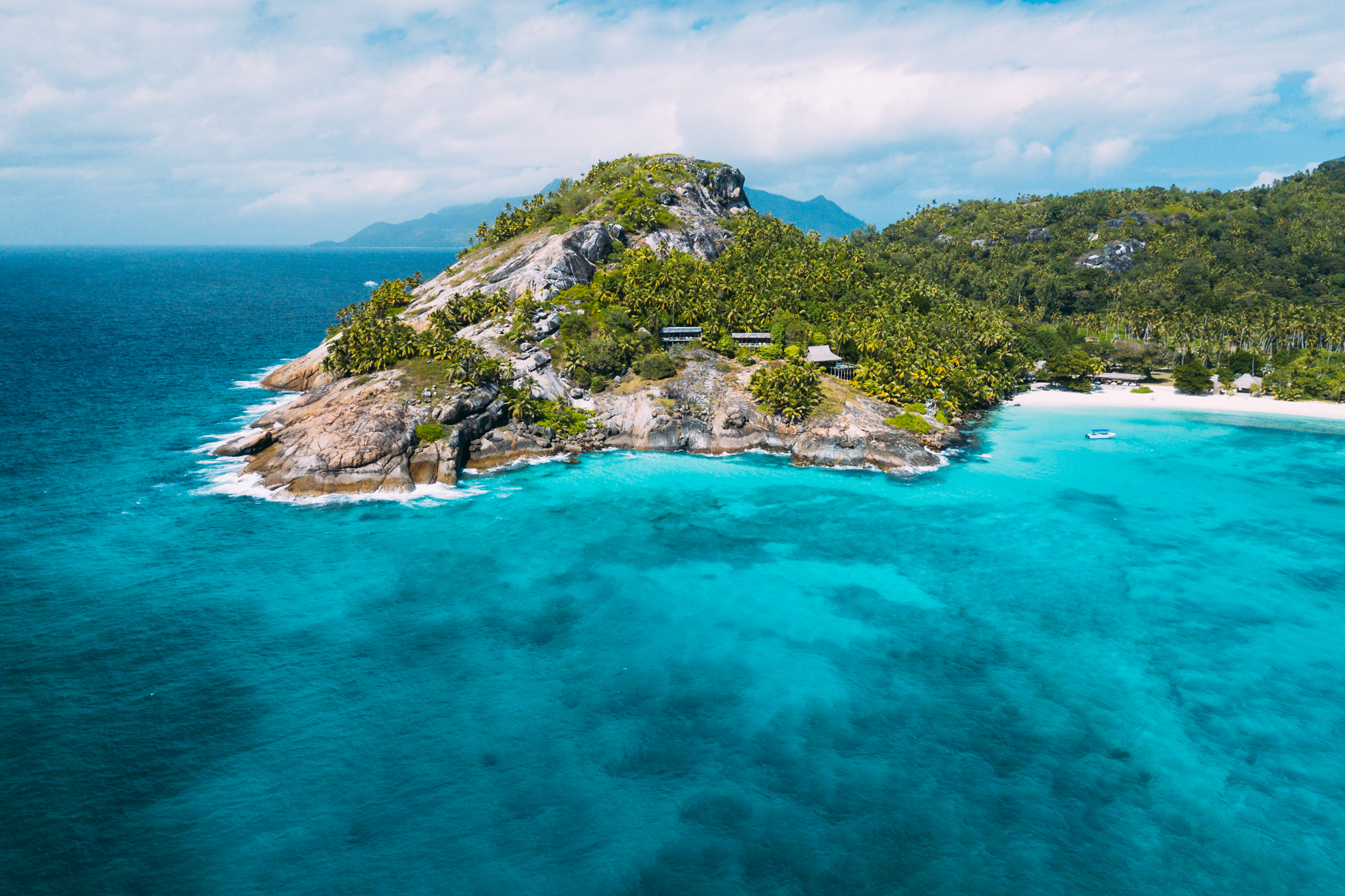 Seychelles Inspiration
CANVAS
Head to our blog CANVAS for more inspiration, insider secrets and diaries from our team on the Seychelles.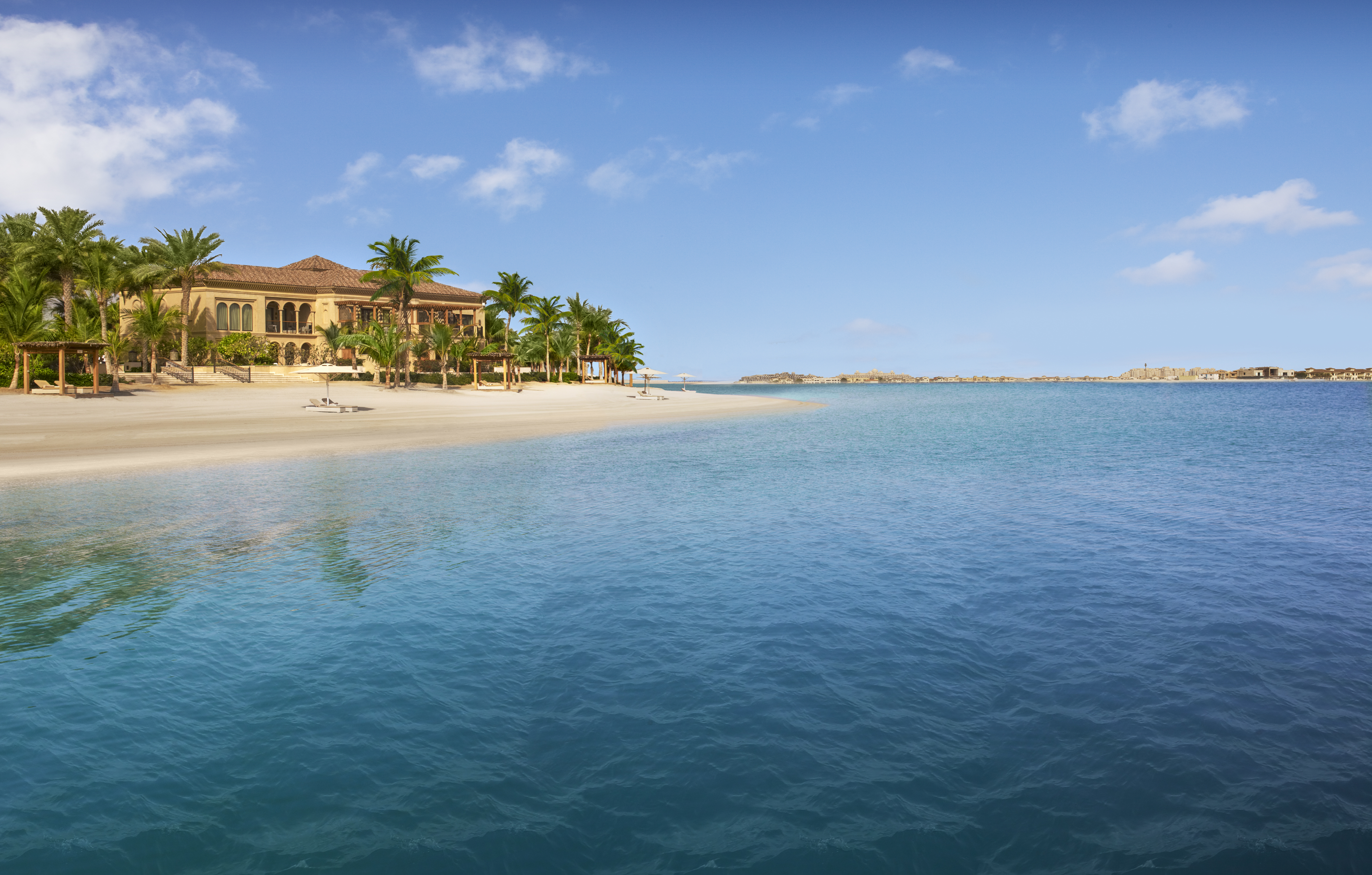 Twin the Seychelles with Dubai
Dubai
Stay in touch
Sign up to our newsletter for the latest news and offers
Cookies
Our website uses cookies. Click accept to receive all cookies or change your cookie settings. You can also view our Privacy Policy to understand more about how we use cookies.
Privacy Policy