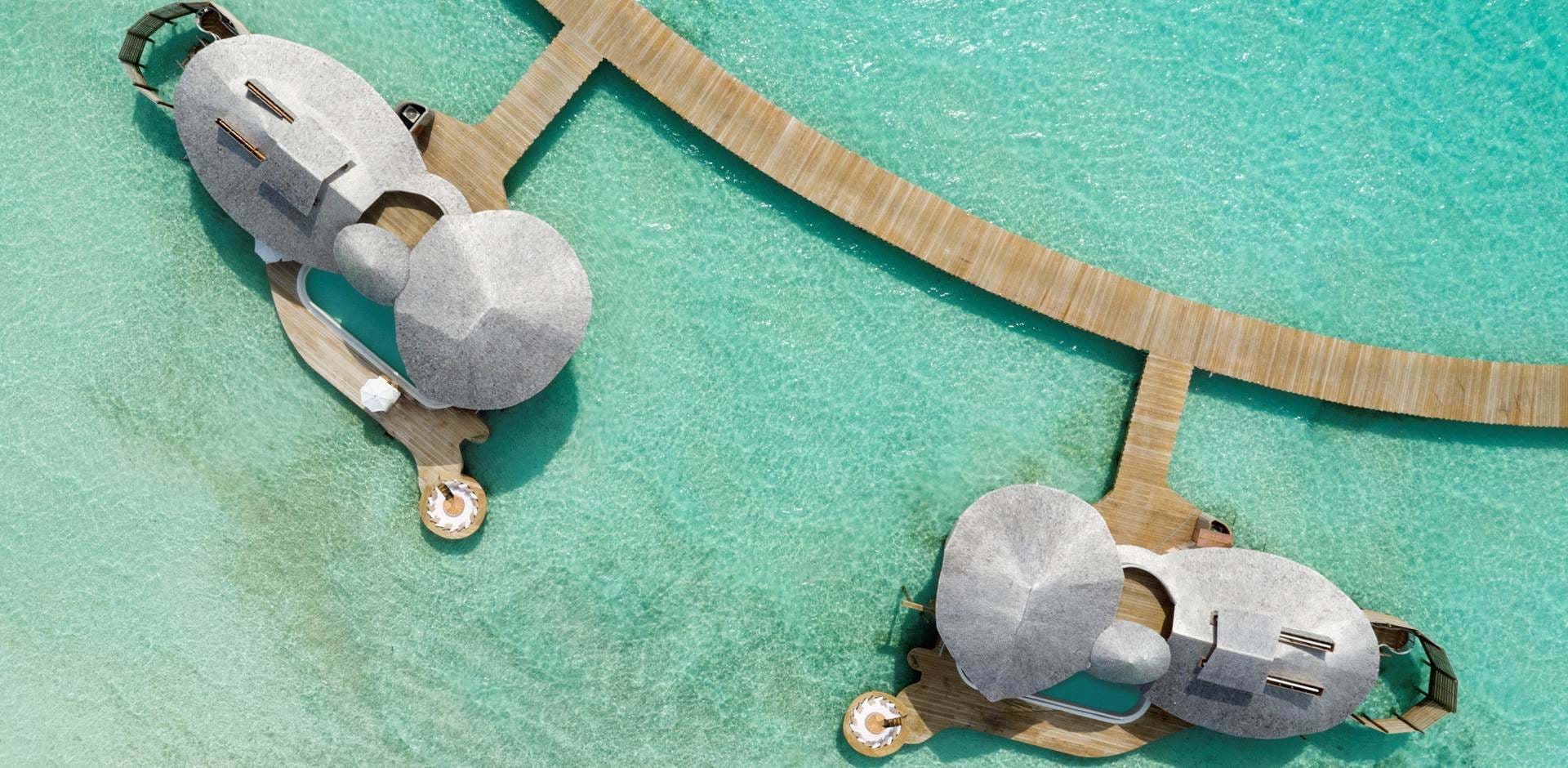 Overwater Bungalow Holidays
Water Villas
Overwater Bungalow Holidays
Quite simply, overwater bungalow holidays have become a travel trend in their own right. Perched on stilts over bluer-than-blue lagoons and snaking out of islands which wouldn't look out of place on a Bounty bar advert, they've become the places that everyone from honeymooners to families dream about staying in on an unforgettable holiday. They are one-of-a-kind accommodation and have almost become a byword for paradise. Overwater bungalows can be found all across the world. The likes of Bora Bora and the Maldives have become synonymous with water bungalow holidays, with their tropical islands adoring the likes of postcards and Instagram. However, overwater bungalows can be found beyond those two exotic locations, in the likes of Mauritius, Cambodia and Fiji.
Tailor Made
Where You Can Find Overwater Bungalows
Overwater bungalow fever has spread worldwide! As well as the water villas of the Maldives and overwater bungalows of Bora Bora, you can find your own dreamy stilted accommodation in the likes of Fiji, Malaysia, Cambodia and beyond.
Overwater Heaven
Our Top Resorts with Overwater Bungalows
Travel guide
Overwater bungalow holiday FAQ
What is an overwater bungalow or water villa?
As their very name implies, overwater bungalows are one-storey buildings perched over the water, usually on stilts. They're usually connected to a main boardwalk which links the bungalows to the mainland or island resort they're part of. The term water villa often just another name for overwater bungalows, although it can extend to some two-storey overwater accommodation and bungalows which are larger and more suited to families.
What are the best resorts with overwater bungalows?
Which resort has overwater bungalows with a slide?
That would be Soneva Jani! The slides take you directly into the beautiful turquoise lagoon beneath your overwater bungalow and they definitely add a sense of fun to your stunning location.
Are overwater bungalows family-friendly?
Yes, but they are better suited to families with older children. Even though some resorts have measures to 'child-proof' their overwater bungalows, we would typically recommend that younger families stay in accommodation located on the beach, for both peace of mind and the fact they are usually closer tot he resort's amenities and restaurants.
Can you stay all-inclusive on an overwater bungalow holiday?
It depends where you go! In most cases, yes. However, The Islands of Tahiti is the exception to the rule, with no all-inclusive resorts across any of its islands. Unless you're planning to eat and drink a lot, we'd always advise considering going on a half board basis, especially if you have a tight budget.
Are overwater bungalows worth it?
Absolutely! Even though they are a more expensive option compared to their beachfront sisters, the extra cost is completely worth it. They're unlike anywhere else you will stay and even if you only do it once, it will be an unforgettable experience. If you have a strict budget but still want to try and squeeze in a stay in an overwater bungalow, consider splitting your time between the beach and overwater, as this will bring the cost of your holiday down.
Stay in touch
Sign up to our newsletter for the latest news and offers
Cookies
Our website uses cookies. Click accept to receive all cookies or change your cookie settings. You can also view our Privacy Policy to understand more about how we use cookies.
Privacy Policy