South Pacific
Holidays to Fiji 2023/2024
Dive in gin-clear lagoons
Visit Tavenui for jungle hikes and waterfalls
Meet warming, loving locals
Swim with manta rays in the Yasawas
Like jade jewels sprinkled across the vast blue of the Pacific Ocean, Fiji's 333 gorgeous islands are an alluring fusion of beautiful beaches, pristine rainforest, exhilarating adventure and crystal-clear lagoons. In short, it's the ultimate vision of paradise.
Each of its island chains offer something slightly different for your holiday to Fiji. The lush volcanic-charged Mamanuca Islands serve as the backdrop to your Robinson Crusoe dreams, Taveuni in the north promises jungle hiking trails and refreshing waterfalls, and the biggest island of Viti Levu is home to Fiji's adventure capital Pacific Harbour, proving it's more than just a launch pad to its little sisters.
Fiji is just as breathtaking below the surface, its moniker 'the soft coral capital of the world' well-earned thanks to the multitude of magical marine worlds that lie beneath the sun-dappled waves. Beyond these idyllic landscapes, it's the people of Fiji who leave an imprint on your heart long after you leave its serene shores, with their cheerful cries of 'bula!' soundtracking your luxury holiday. It's little wonder they're regarded as the happiest people on Earth.
Fiji is richly blessed with desert island escapism and if you want to truly go remote on your Fiji island holiday, then head to the Yasawa archipelago, a Fijian word that is one of 15 in the national language for 'heaven' – need we say more?
Experiences
Fiji highlights
Swim with manta rays in the Yasawas
One of the legacies of the Yasawa Islands' remote location is its pristine waters, which teem with some of Fiji's most vibrant marine wildlife and vivid coral reefs. Make sure you visit between May and October and you'll be able to swim with majestic manta rays. These graceful giants come to feed on the plankton-rich channel between Drawaqa Island and Nanuya Balavu Island, which can be easily accessed with a stay at Paradise Cove Resort. An opportunity to snorkel or dive with these beautiful beasts on your holiday shouldn't be missed – their size, gracefulness and presence can only be truly appreciated when you're there, gliding right beside them.
Take part in local traditions
A large part of Fiji's charm is its people, a warm and welcoming bunch of people who are among the happiest on the planet. Thanks to their friendly nature, they're always keen to share their culture with you, even if it's a simple cry of "bula!" to welcome you when you first arrive. Fiji's food and drink are undoubtedly a major part of its culture, figuring as a central part of many of the country's celebrations. They'll make sure you won't go hungry with a traditional lovo feast, where the food is cooked in the earth. A pit is dug in the ground and filled with hot coals, before vegetables and meat are wrapped in leaves and placed on top to steam. No holiday to Fiji is complete without taking part in a kava ceremony, an ancient ritual used to strengthen connections with ancestors and remains fiercely engrained in Fijian culture today. It involves sharing a bowl of kava, a drink made from the roots of a pepper plant and unofficially the country's national drink.
If you want to feel like a modern-day Robinson Crusoe on your holiday, then there's few places better than the emerald green archipelago of the Mamanucas. If you think its powder-soft beaches and kaleidoscopic reefs are Hollywood material, then that's because they are, as Monuriki Island was the star of 2001 blockbuster Cast Away, where Tom Hanks was the big screen's Crusoe. Regular day trips mean you can easily reach its fine white sands and the swaying palms which front a forested interior – just don't forget your volleyball!
Find adventure in abundance
On the southern tip of Fiji's biggest island, Viti Levu, Pacific Harbour is the country's capital of adventure. Whizz over the thick tropical rainforest of the Wainadoi River Valley on a series of eight giant zip-lines, totalling almost 1.2 miles of fast-flying fun for both children and kids at heart! For water babies, hop on a raft and float down the Upper Navua River, which flows between dramatic volcanic walls swathed in lush jungle and cascading waterfalls. Nearby, the rapids of the Wainikoroiluva River (known locally as the Luva) offers a thrilling kayaking experience. If you fancy something even more memorable on your holiday, go diving with sharks in Beqa Lagoon, where you can glide alongside bull and tiger sharks. It's a once-in-a-lifetime experience!
Fiji is a great destination for diving. Every beach is lapped by crystal-clear ocean, all of which harbour coral-rich waters and vibrant marine life that are perfect for snorkelling and diving. The Great Astrolabe Reef – the world's fourth-largest reef – surrounds Fiji's southern islands (including Kokomo Island Resort), hiding a treasure trove of Fiji's wonderful marine animals. There are reef sharks, manta rays, turtles and humpback whales, among others. In the north, near Taveuni, Rainbow Reef is another world-class dive site with its coral-encrusted Great White Wall and warm waters teeming with giant clams and over 1,500 species of fish. If you're feeling brave, you can even go cage diving with sharks!
PLAN YOUR HOLIDAY
Enquire Now
Regions
Where to stay in Fiji
Fiji is more widespread than it's given credit for, spread across thousands of miles. The bigger islands, such as Taveuni and Vanua Levu, are packed with adventure and lush beauty, while the smaller islands are tropical escapism at its finest. There's a wealth of impressive places to stay, from overwater bures (local-style bungalows) to beachfront boltholes backed by emerald-carpeted mountains.
Weather
The best time to visit Fiji
Fiji enjoys a tropical climate year-round but it also has a distinctive summer and winter season.
Fiji's winter runs from May through to October, where temperatures can range from highs of 29°C in the day and dropping to 19°C at night. Southerly trade winds bring gentle breezes from over the ocean, while the season enjoys low humidity and little rainfall. Fiji's warm waters are at their best, too, making it perfect for snorkelling and diving, while May to October sees the manta rays flock to the Yasawas to feed on the abundant plankton. If you want to see Fijians at their absolute happiest, the week-long Bula Festival takes place in Nadi every year in July or August with traditional dancing, music and plenty of stalls selling food cooked in a traditional lovo (an underground oven).
The summer period from November to April is hotter and more humid in Fiji, with temperatures creeping up to a high of 31°C and can be as low as 22°C. Tropical showers are more frequent during this time but these often pass over very quickly, while cyclones, though rare, are also a possibility. The resorts can offer better value for money and are quieter than during the winter, so the summer is still a great time to visit Fiji.
FAQs - Travel guide
Fiji travel essentials
Fiji is an archipelago of 333 islands in the South Pacific Ocean, found to the east of Australia and to the north of New Zealand. The three largest islands are Viti Levu, Vanua Levu and Taveuni, while there are also several smaller island groups, including the Yasawas and the Mamanucas.
What is there to do in Fiji?
Fiji isn't just a tropical oasis for relaxing. Yes, it has wonderful palm-flecked beaches but many of Fiji's islands have lush interiors just begging to be explored. There are plenty of jungle trails you can track to refreshing waterfalls, especially on the island of Taveuni, while Pacific Harbour on Viti Levu is labelled Fiji's adventure capital – you can go zip-lining, kayaking, rafting and more. There are plenty of marine adventures to be had, from swimming with manta rays in the Yasawa Islands to diving the Great Astrolabe Reef, the fourth largest in the world. However, the real charm of visiting Fiji is experiencing its local life, whether it's taking part in a kava ceremony or enjoying a lovo feast your resort has hosted one evening.
Which islands should I visit in Fiji?
Each of Fiji's islands offer something a little different, so we'd heartily recommend combining a few in one holiday. Home to the country's international airport, Viti Levu is your introduction to Fiji and also perfect for adrenaline-seekers, with Pacific Harbour home to a plethora of adventurous activities. Viti Levu is a great launchpad to the rest of the country, too, with the northern islands of Vanua Levu and Taveuni promising emerald beauty and walking in pristine rainforest. Elsewhere the Mamanuca Islands are a haven for honeymooners with their sun-drenched beaches and exotic seclusion, whereas the Yasawas are another notch up the remoteness scale, blending traditions with history and spectacular island views. Every island shows a different side to Fiji, which is why a multi-centre trip is essential!
Where should I stay in Fiji?
That really depends on what kind of holiday you're after. If you're 'traditional' honeymooners who are after sun, sea and sand, then we would recommend the Mamanuca Islands or the country's Outer Islands, like Royal Davui Island Resort or Kokomo Island Resort. They all offer romance and beautiful island scenery. Want to experience local life? The Yasawas are probably Fiji's most traditional islands. Want to explore their lush interiors? Taveuni, aptly known as the 'Garden Island', is your best bet, with jungle treks to gushing waterfalls a highlight. To really get a flavour for Fiji, we suggest combining two or more, so you can really understand the country's DNA.
What is the currency in Fiji
The Fijian Dollar is the official currency of Fiji – credit and debit cards are widely accepted Fiji is the only country in world with a seven dollar note to celebrate the Rugby 7s Bronze and Gold Medal Wins at the 2021 Summer Olympic Games.
What language is spoken in Fiji?
Fiji has three official languages: Fijian, English and Fijian Hindi. Fijian is the dominant language, but you'll easily get by with English. Having said that, locals will always appreciate a few Fijian words or phrases spoken to them!
Do I need any vaccinations for Fiji?
No vaccinations are currently recommended, although Fiji is deemed to have a risk of the Zika virus. If you're entering Fiji from a Yellow Fever zone, possession of a valid Yellow Fever inoculation certificate is required. For any current travel health advice, you should seek guidance from your GP at least four to six weeks prior to travel.
What is the time difference between Fiji and the UK?
The time difference is GMT +12 hours.
How long is the flight to Fiji?
Flights to Fiji operate regularly from London via Los Angeles. Alternatively, Fiji may be reached via Hong Kong, Tokyo, Singapore or San Francisco. Total flying time is approximately 26 hours via the west and 24 hours if travelling via the east. Ask your consultant about stopping over in LA, San Francisco or South East Asia to break the journey and enjoy city life en route to Fiji. New Zealand and Australia are also excellent destinations to twin with Fiji.
What is the currency in Fiji?
The currency is the Fijian dollar.
Do I need visa for a holiday in Fiji?
British passport holders don't need a visa to visit Fiji. However, remember you may require visa's if transiting or staying in another country before arriving in Fiji.
When is the best time to visit Fiji?
When visiting Fiji, our British summer months are mostly drier and less humid, although slightly cooler than in our winter months.
Do you need a car in Fiji?
Fijian like us drive on the left however I wouldn't recommend car-hire, although the roads are generally traffic free however they can be badly potholed and domestic animals can be a hazard!
Specialists
Meet our Fiji travel specialists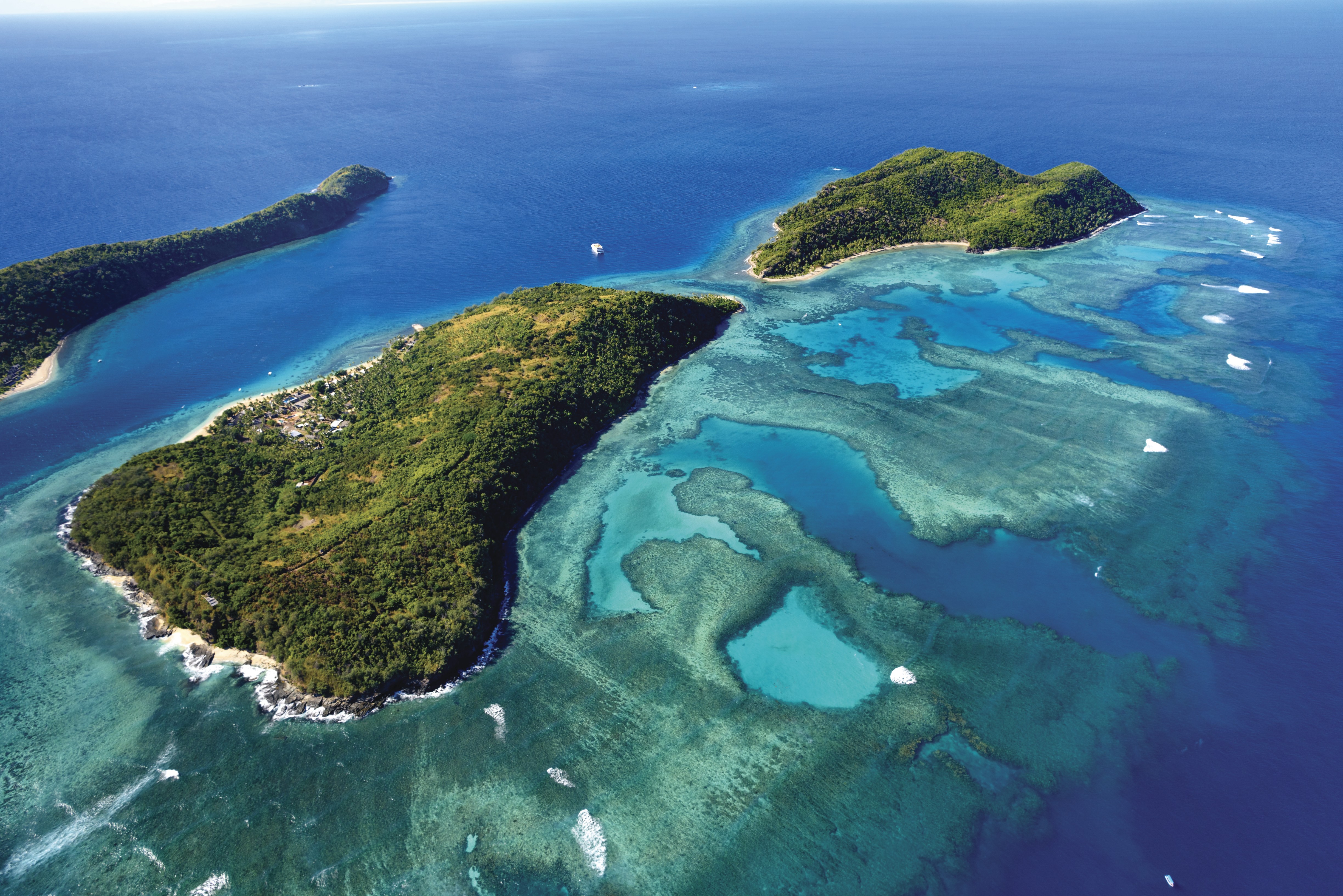 Fiji inspiration
CANVAS
Head to our blog CANVAS for more inspiration, insider secrets and diaries from our team on Fiji.
Twin Fiji with Vancouver
Vancouver
Stay in touch
Sign up to our newsletter for the latest news and offers
Cookies
Our website uses cookies. Click accept to receive all cookies or change your cookie settings. You can also view our Privacy Policy to understand more about how we use cookies.
Privacy Policy