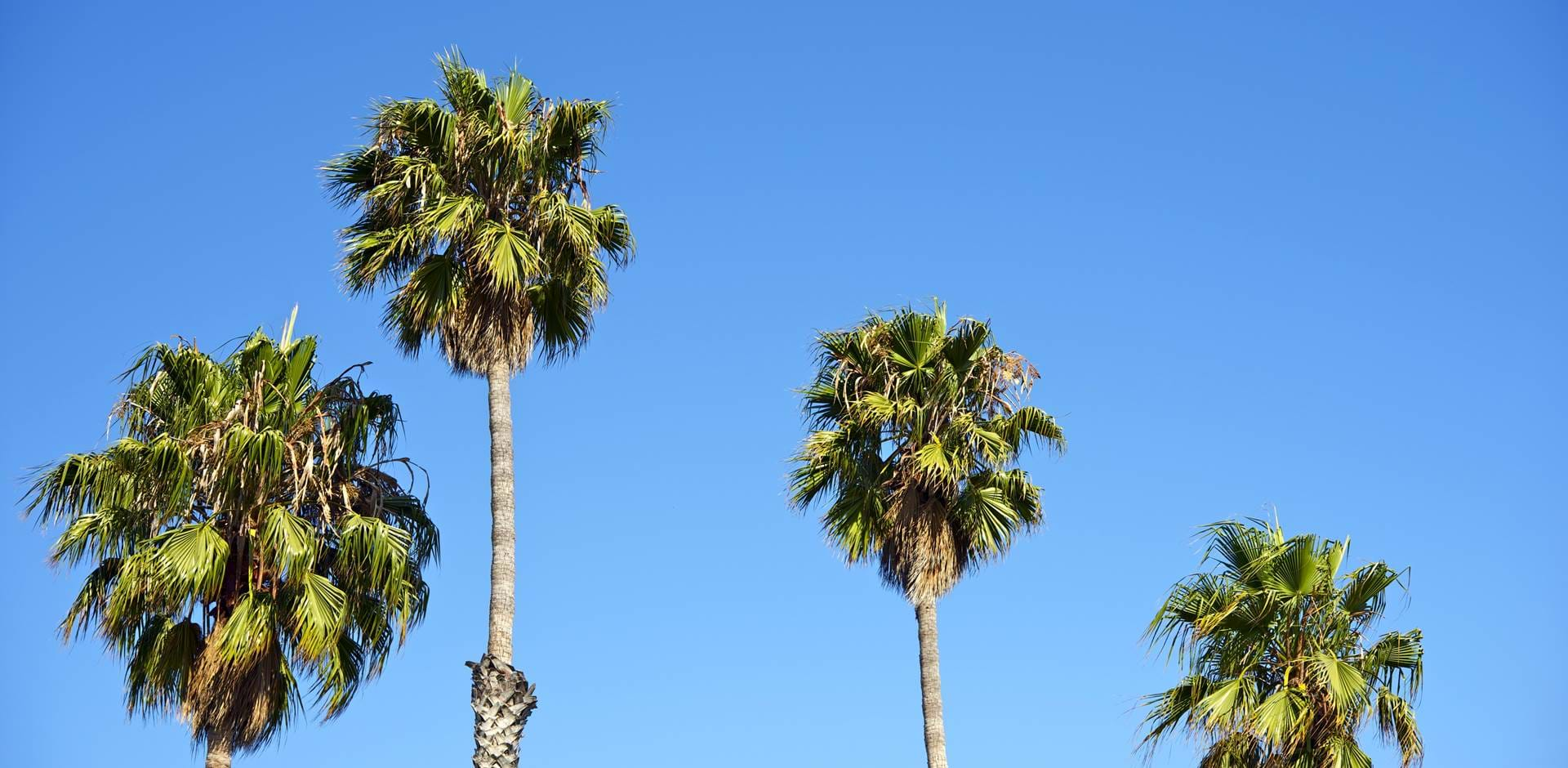 North America
Holidays in the USA
Bright lights and big cities. Culture and cuisine. Wild landscapes and wonderful moments. The USA has it all and a luxury holiday here would register 'epic' on every scale going.
No doubt you'll be familiar with plenty of America's sights: the Golden Gate Bridge, Empire State Building and Miami's South Beach are instantly recognisable by name alone. But below the surface, the USA has more than enough capacity to surprise, whether it's unearthing an untapped corner of New York City, sipping a fine wine in a sun-soaked Californian vineyard or wandering art deco architecture in Miami. The allure the USA holds is undoubtedly compelling – it doesn't matter if you're a first-time visitor or on first-name terms with the Statue of Liberty.
Most visitors hang around the cities and while the likes of New York City, San Francisco, Los Angeles and Miami are star names well worth wandering, we implore you to explore beyond their boundaries to discover America's wilder side. There's the jaw-dropping granite grandeur of  Yosemite National Park, wonderful wetlands of the Everglades and even though it's technically not out of the city, New York City's Central Park is a lovely leafy escape. The USA has many faces and each time you visit, you'll discover it's wearing a different one to before.
Experiences
USA highlights
If you want a big slice of the Californian coastline, then head for Big Sur, where you can trace a twisting road which hugs the rocky cliffs beside you. Natural drama isn't in short supply here, with the glittering Pacific Ocean on one side and cloud-kissing redwood and oak trees on the other. Luxury lodges dotted along this epic stretch of coast make for perfect pit stops, ideal places to take a breather and soak up the gorgeous ocean views right in front of you.
Yosemite National Park, California
One of the USA's greatest treasures, Yosemite National Park is the country's granitic grand dame. The likes of Guns N' Roses, The Beach Boys and the Red Hot Chili Peppers may have all hailed from California but the state's true rock stars come in the form of El Capitan and Half Dome, which lord over the park. Throw in the towering redwood forests and you'll be wandering this wonderful wilderness permanently with your eyes gazing upwards. It's a natural paradise you could be hiking for hours and not see another soul, the perfect place if you want some time away from the neon lights and bustling cities.
Napa and Sonoma valleys, California
California's nickname is the Golden State and though this is attributed to the California Gold Rush of 1848 and the golden poppies which grow throughout the state, you could also put it down to the amount of sun California receives (sadly, Florida already nabbed the Sunshine State moniker!). That plentiful sunshine means California is home to the USA's finest vineyards and over 800 wineries can be found in Napa and Sonoma valleys alone. These two regions produce beautiful vintages like Chardonnay, Cabernet Sauvignon and Pinot and you could easily lose a week sipping your way through a selection like an amateur sommelier. We wouldn't need much convincing!
Have you even been to Miami if you haven't visited South Beach?! The trendiest place to be in the city, South Beach is a glorious mix of American tropicana, with gorgeous white beaches, hip locals shooting past on skateboards and sun-kissed locals. Stylish restaurants and bars line the beachfront, while the nightlife doesn't disappoint. There isn't a cooler place in the country to let your hair down.
Times Square, New York City
Along with the view from the Empire State Building, Times Square is probably the most photographed place in all of New York City. The vibrant neon lights, the familiar honks of yellow taxis and the soaring skyscrapers which stretch into the darkness come the evening. They all scream the Big Apple and it's at its best when you just sit and watch the blur of everyday life rush past. It's also the home of Broadway, so it goes without saying that a theatre show must be on the cards if you're here!
PLAN YOUR HOLIDAY
Enquire Now
Travel Guide
USA travel essentials
Do I need any vaccinations for the USA?
No vaccinations are recommended for the USA. Despite this, we'd recommend that you consult your GP at least four to six weeks prior to travel for current advice.
What is the time difference between the USA and the UK?
There's several time zones in mainland USA, ranging from Pacific Daylight Time (GMT -7) to Eastern Daylight Time (GMT -3).
How long are the flights to the USA?
It depends on where you're going! From London, it's roughly eight hours to New York City, nine hours to Miami and around 11 hours to California cities like Los Angeles, San Francisco and San Diego.
What is the currency in the USA?
The currency is the US dollar.
Do I need a visa for a holiday in the USA?
British passport holders don't need a visa but need to apply for an ESTA (Electronic System for Travel Authorisation) prior to your holiday. It costs US$14.
Travel Specialists
Meet our USA specialists
USA inspiration
CANVAS
Head to our blog CANVAS for more inspiration, insider secrets and diaries from our team on USA.
Stay in touch
Sign up to our newsletter for the latest news and offers
Cookies
Our website uses cookies. Click accept to receive all cookies or change your cookie settings. You can also view our Privacy Policy to understand more about how we use cookies.
Privacy Policy