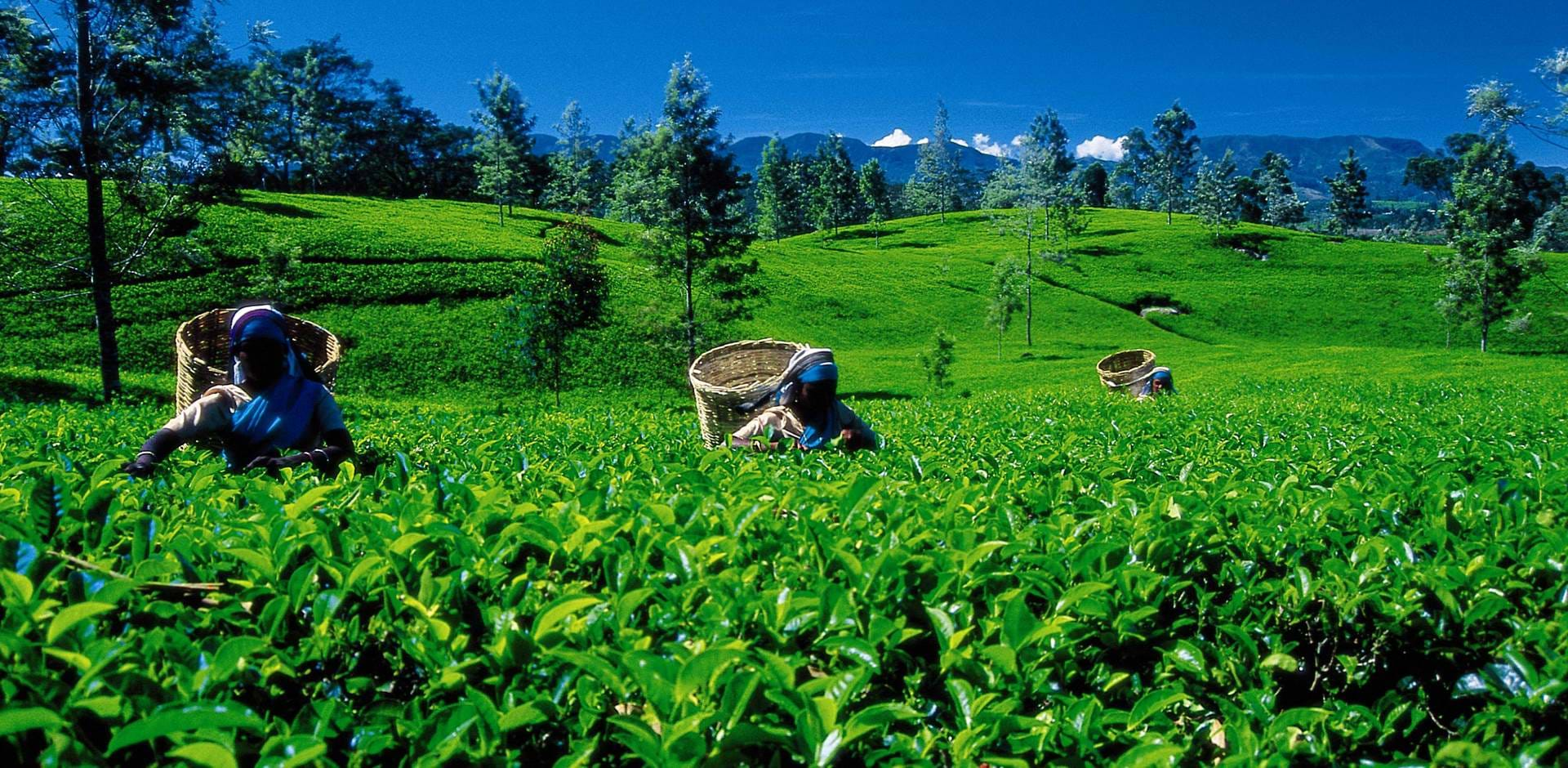 Indian Ocean
Holidays in Sri Lanka
Dangling off the southern tip of India like a tiny teardrop, Sri Lanka bursts with beauty. It more than makes up for its diminutive size, overflowing with culture, untamed landscapes and wildlife, all knitted together with the contagious warmth of its locals.
From its golden sands to thickly forested mountains, colourful prayer flags fluttering in the breeze to the rolling tea plantations, emerald lakes to the turquoise Indian Ocean, there's a visual and unparalleled vibrancy about a holiday to Sri Lanka you can't help but fall in love with.
The Cultural Triangle is the country's leading light, a mesmerising mix of UNESCO-listed historic ruins and ancient cities slowly being claimed by nature. The magical bubble-wrap hills of the Tea Country and its capital Kandy are a legacy of British rule, while the delightful colonial town of Galle was built by the Dutch. Sri Lanka's wild national parks are full of breathtaking sights, too, including the leopards of Wilpattu, elephant-rich wetlands of Minneriya and the Jungle Book lookalike that is Udawalawe. Beautiful beach time can easily be found on Sri Lanka's east and south-west coasts as well.
On a luxury holiday in Sri Lanka, you're only ever a short hop from something completely new. See – size doesn't always matter!
Experiences
Sri Lanka highlights
Sri Lanka's diverse landscapes and history are so captivating that you want to feel a part of them in every moment of your luxury holiday. The country's fantastic selection of boutique hotels means you can, living and breathing Sri Lanka when you're both out and about and relaxing in your unique accommodation. There's plenty of options across the island's varying vistas, from a 19th-century Victorian bolthole in the leafy city of Colombo to a former tea estate in the heart of the Tea Country.
With so many incredible sights in such a small place, Sri Lanka was made for hopping around. You can combine pitstops in its enthralling cities like Galle, Colombo and Kandy with the wilds of its national parks, the golden beaches that line large parts of Sri Lanka's coastline and discover the ancient ruins and temples that riddle Sri Lanka's fascinating landscape. You can even make the journey between them unforgettable, with the train journey from Kandy to Ella often described as one of the most beautiful in the world or travel around the island by seaplane. It's hard to disagree as it winds through prime tea country, majestic peaks and gushing waterfalls.
Spotting the Big Five in Africa is often seen as the pinnacle of any wildlife holiday, but Sri Lanka has its own Big Five – blue whale, sperm whale, leopard, elephant and sloth bear. Leopards can be spotted in both Wilpattu and Yala national parks, the latter a haven for sloth bears. Minneriya National Park is rich in elephants, as well as macaques, crocodiles and buffalos, while Udawalawe's grasslands are home to a bounty of big game. Make a beeline for the southern tip of Sri Lanka for Mirissa, where you can spot dolphins and sperm and blue whales between December and April.
Go right to Sri Lanka's heart and you'll discover its most delightful region: the Tea Country. Here, gently undulating tea plantations seemingly never end, provoking misty-eyed reactions from all those who lay eyes on them, and primal jungle blankets towering mountains like Adam's Peak. The tea stronghold of Nuwara Eliya puts you right in among the working fields of Sri Lanka's best-loved export, with authentic escapes like Ceylon Tea Trails following both in the footsteps of planters in days gone past and putting you in the thick of working tea plantations still active today.
Dive into culture and heritage
No visit to Sri Lanka is complete without visiting the Cultural Triangle, a treasure trove of ancient ruins and historic sites. Hire a bike and pedal the evocative ruins of ancient capital Anuradhapura, a wide-ranging complex of brick stupas, vast monasteries and crumbling temples, or wander its more compact little sister, Polonnaruwa. The wildlife-rich wilds of Minneriya National Park are a short hop from here, too. The Cave Temples of Dambulla are another of the Triangle's wonders, a UNESCO-listed complex where five caves hide around 150 beautifully preserved Buddha statues and a collection of intricately sketched religious rock paintings. Sigiriya Rock Fortress is also a spellbinding sight, a huge outcrop rising up from the rolling plains. Climb to the top and explore the ruins of an ancient civilisation, before soaking up the epic views of the encircling mist-shrouded forest.
Regions
Where to stay in Sri Lanka
It's scarcely believable that there's so much to see in a country as small as Sri Lanka. The fact it's pocket-sized forms part of its appeal, as you can combine a number of wonders and natural sights in a short space of time. In just a fortnight, you could stay on a working tea plantation, hole up in an estate of noble ancestry, hide away in a hut on the fringes of a national park and relax in a beach bolthole, all without feeling like you've travelled any great distance!
PLAN YOUR HOLIDAY
Enquire Now
Weather
Best time to visit Sri Lanka
Like its landscapes, the weather in Sri Lanka is really diverse – despite its small size – with some places best to visit at some parts of the year and others at different times. However, it's worth bearing in mind that the weather in Sri Lanka doesn't always run to script!
Kandy & the Tea Country
The sunny, dry season in the Tea Country occurs from December to April, where temperatures in Kandy hover around 20°C. Higher up in the heart of the Tea Country, where the rolling plantations are over 6,500 feet high, the climate is like a cool, pleasant British summer, where the mercury doesn't rise far past 15°C. If you're looking to climb Adam's Peak, December to April is the pilgrimage season and traditional teahouses will line the hiking trail for a charming atmosphere, where you'll also be joined by plenty of locals. From May to September, the chances of rain increase but these typically exist in short bursts and it's not unusual you'll experience plenty of dry days, too. At the end of the year, between October and early December, the Tea Country endures its heaviest spell of rain as it's hit by the inter-monsoonal period, which bridges the gap between the two monsoons that hit each coastline. Though the rain can be heavy, this is when the Tea Country is at its most lush and green.
East Coast (Trincomalee & Batticaloa)
While the rest of Sri Lanka gets wet, its east coast stays dry between April and September, with warm temperatures between the high 20s and north of 30°C. It's also the best time for whale and dolphin spotting in Trincomalee, with spinner dolphins and Bryde's, sperm and blue whales frequenting the waters nearby. From October to February, the north-east 'Maha' monsoon drenches the region, so it's not great for hitting the beach during this time! In March the weather starts to improve ahead of the dry season.
Cultural Triangle
Unlike the rest of the country, the Cultural Triangle stays dry for the majority of the year, escaping the two major monsoons that hit Sri Lanka. Temperatures never really deviate from 28-32°C, so it's warm year-round, but it's slightly cooler in January to March, making it more comfortable for exploring. Only November and December see any significant rainfall, while in June and July you can experience the hot winds that keep the south-western 'Yala' monsoon away.
South & South-West (Galle, Colombo, Mirissa, Weligama & Yala National Park)
Like the Tea Country, Sri Lanka's southern reaches are best visited between the end of November and March. Days are often dry and sunny, with temperatures consistently around 30°C – the perfect time to visit Sri Lanka if you want to spend time at a beach resort. Showers aren't unheard of, but they never stick around for long. In April, the south-western 'Yala' monsoon arrives and stays until September. Rather that constant rain, you're more likely to encounter regular showers throughout the day. Despite the monsoon thinning in September, the rains continue up to November because of the hangover from the inter-monsoonal period, though they're not as strong and regular. Head to Yala National Park when it's at its driest between February and June for the best wildlife sightings, as the animals gather around the watering holes to quench their thirst.
Travel Guide
Sri Lanka travel essentials
Do I need any vaccinations for Sri Lanka?
There are no vaccinations currently recommended for Sri Lanka. If you're entering Sri Lanka from a Yellow Fever zone, possession of a valid Yellow Fever inoculation certificate is required. For any current travel health advice, you should seek guidance from your GP at least four to six weeks prior to travel.
What is the time difference between Sri Lanka and the UK?
The time difference is GMT +5.5 hours.
How long is the flight to Sri Lanka?
The direct flight time from London to Colombo, Sri Lanka, is 11 hours.
What is the currency in Sri Lanka?
The currency is the Sri Lankan rupee.
Do I need visa for a holiday in Sri Lanka?
British passport holders need a visa to visit Sri Lanka. This needs to be done online in advance prior to travelling by visiting www.eta.gov.lk/slvisa.
Specialists
Meet our Sri Lanka specialists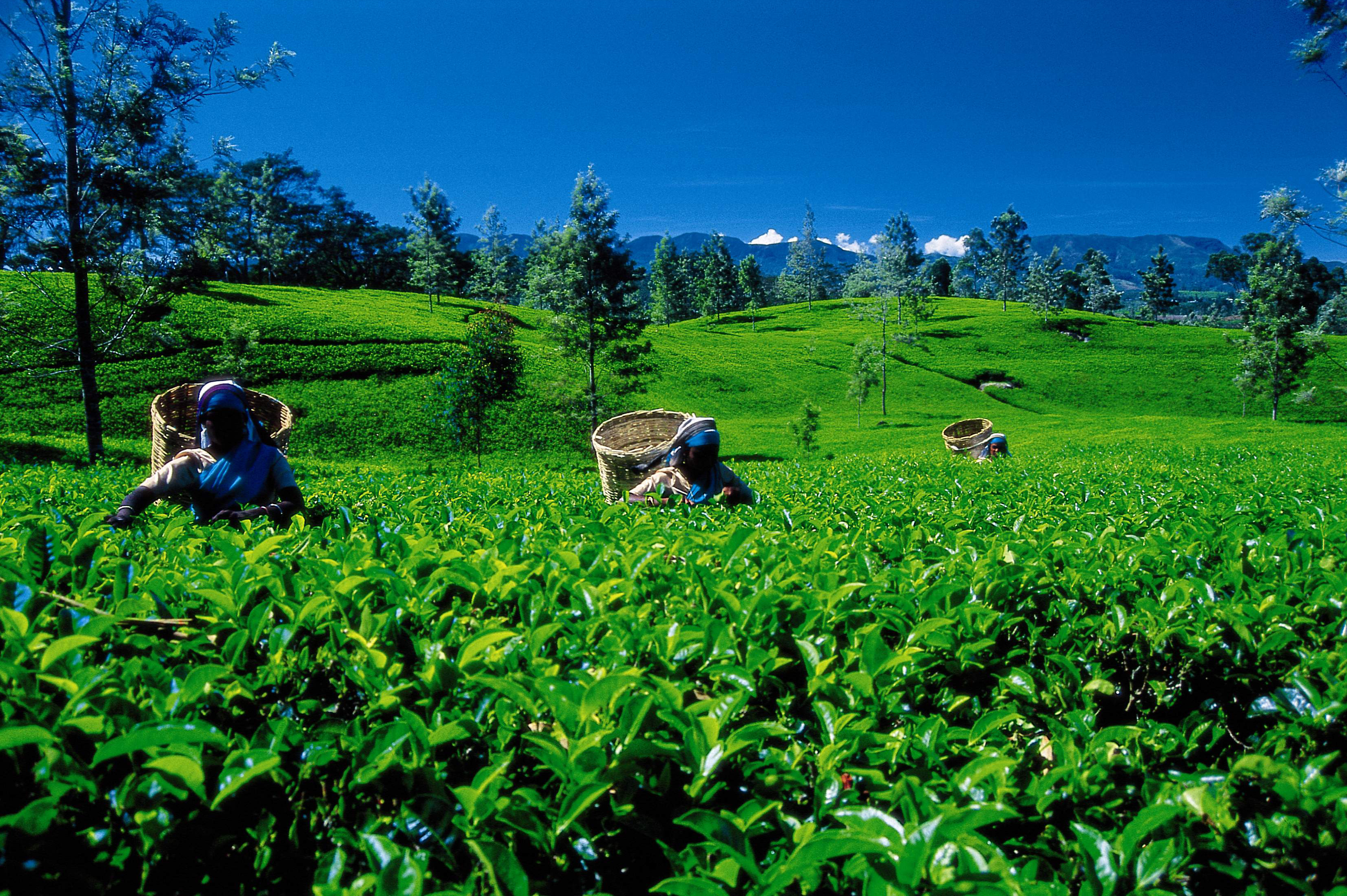 Sri Lanka inspiration
CANVAS
Head to our blog CANVAS for more inspiration, insider secrets and diaries from our team on Sri Lanka.
Stay in touch
Sign up to our newsletter for the latest news and offers
Cookies
Our website uses cookies. Click accept to receive all cookies or change your cookie settings. You can also view our Privacy Policy to understand more about how we use cookies.
Privacy Policy