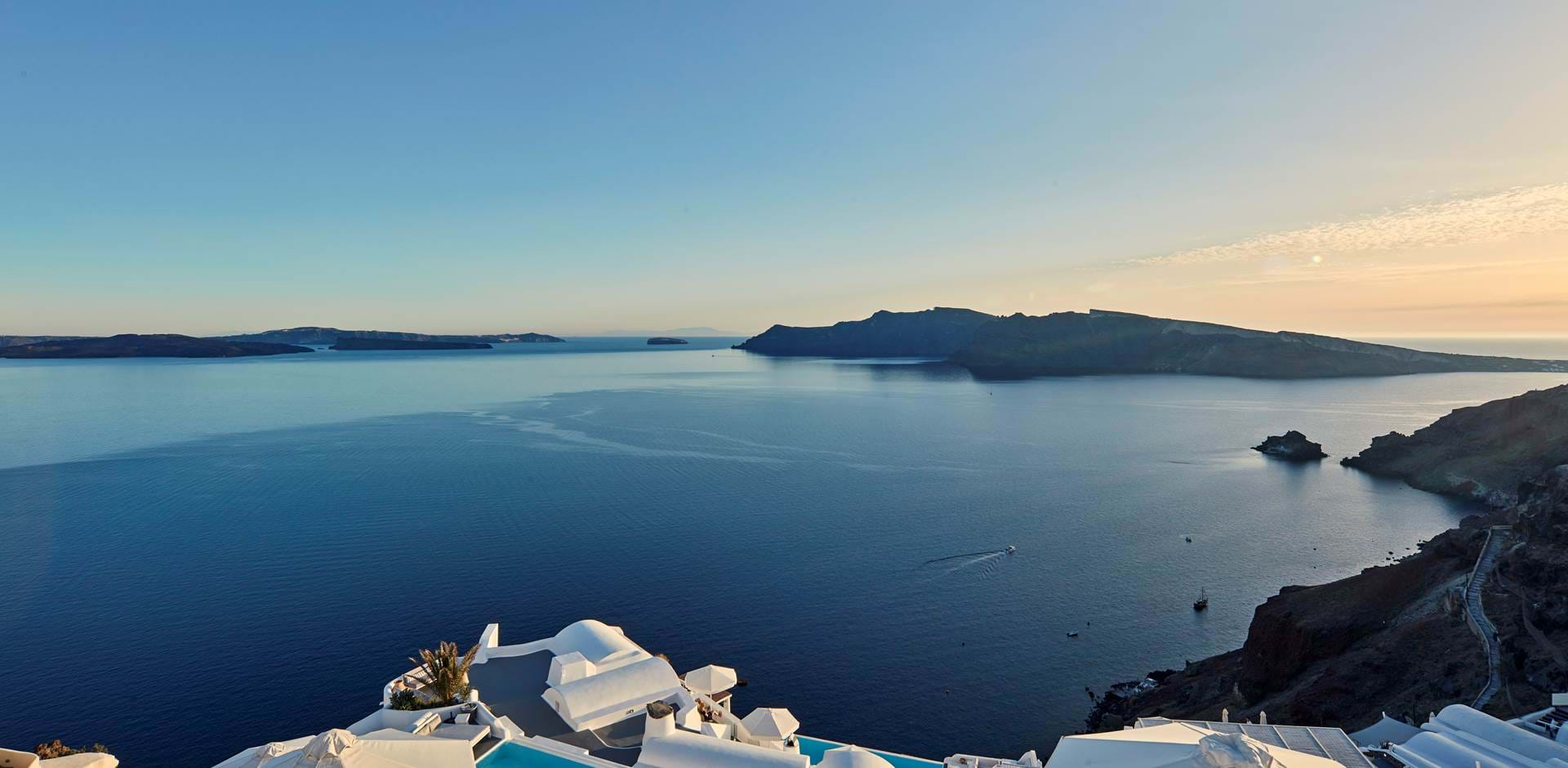 Honeymoons
Mediterranean Honeymoons
For a dreamy honeymoon location that guarantees sun-kissed beauty laden with romance but without the long flight, then look no further than a honeymoon in the Mediterranean. There's everything you could want from a romantic escape as newly-weds: butterscotch beaches, island seclusion and luxury resorts fit for the ultimate honeymoon pampering.
Greece has always been seen as having some of the Mediterranean's most glamorous islands and they don't disappoint. Mykonos and Santorini combine the glitzy spotlight with postcard-perfect whitewashed villages and either volcanic drama (Santorini) or gorgeous golden beaches (Mykonos). If you want a little bit of everything, then Crete offers relaxation, adventure, local life and great food in equal measure. For the utmost in sleepy seclusion, tranquil Paros remains pretty undiscovered.
Elsewhere in the Mediterranean, Italy's Amalfi Coast is shrouded in a romantic allure that is quite unlike anywhere else – you won't find anywhere more elegant than the pink palace Palazzo Avino. Finally, don't discard Ibiza in the Balearic Islands. It may come with a party hard reputation but its northern coast has a languid bohemian vibe we think would be perfect for a Mediterranean honeymoon.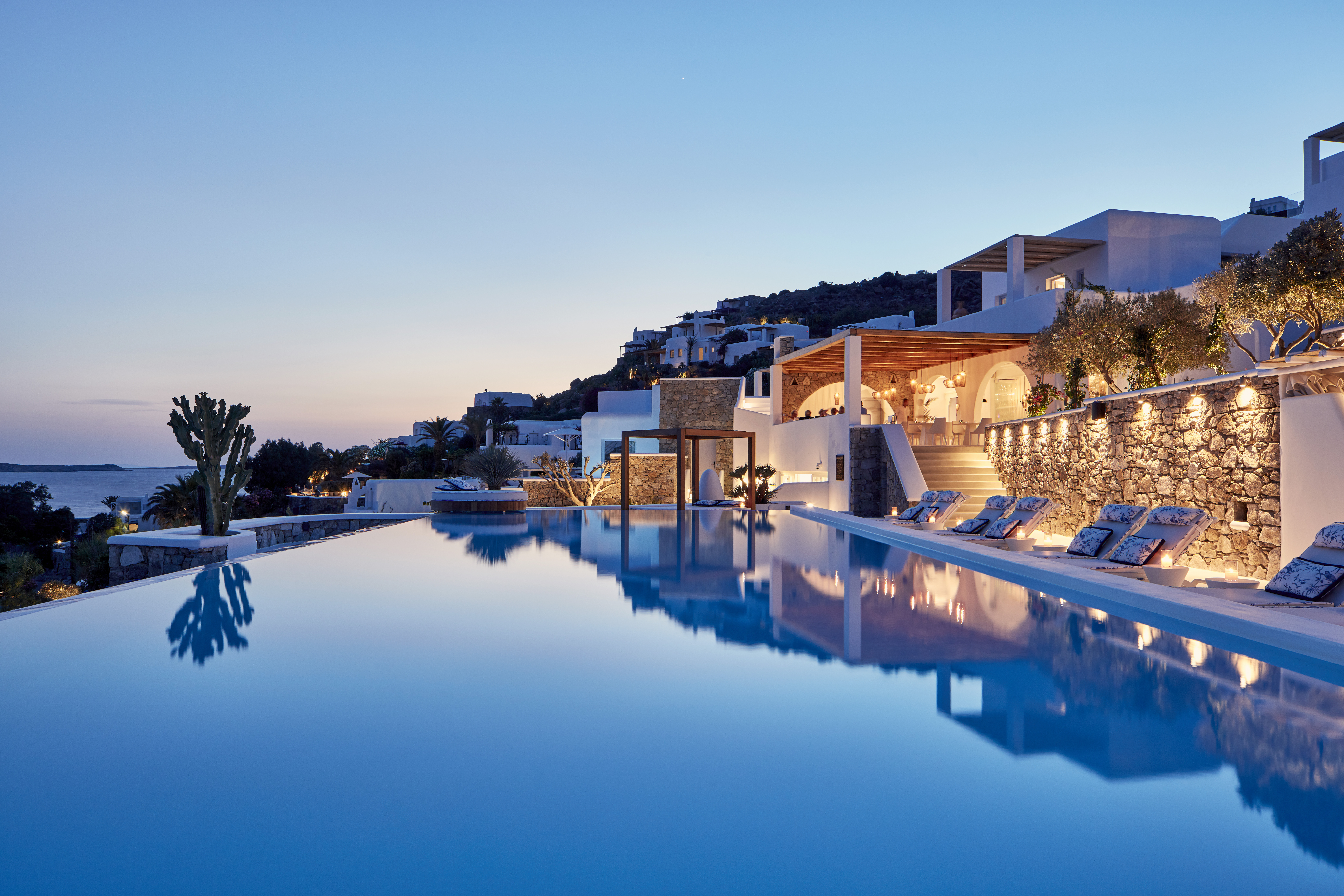 View our top Mediterranean offers here!
Honeymoon tips
Mediterranean Honeymoon Highlights
A rich tapestry of culture
Simply put, if both of you are interested in the culture and history of a place and want to incorporate some of that into your honeymoon, then there's nowhere better than the Mediterranean. It is the cradle of modern civilisation, after all. Millennia-old ruins speckle the landscapes of Greece's islands and all over Italy, each one a legacy of the great rules of the Romans, Ancient Greeks and other dynasties. Their storied towns and villages still retain that old-world aura, like living time capsules you can immerse yourselves in on your Mediterranean honeymoon.
Destinations like Italy and Greece may hog the limelight with their cornucopias of crumbling history, but the island of Ibiza also has its fair share of traditional culture you can witness. Ibiza's fortified old town, the UNESCO-protected Dalt Vila, is its heritage poster boy, but its sleepy hamlets, quaint churches and bohemian north are all well worth soaking up.
Authentic, local flavours
You've probably heard the Mediterranean boasts one of the best cuisines on Earth and while it's both good for stomach and soul, it's incredibly tasty, too. it's said Crete has one of healthiest diets in the world and their farm-to-fork philosophy has been followed by its locals for generations. It's something you'll be able to taste with every mouthful and you can even enjoy close-up experiences on your honeymoon, such as making Cretan pie or seeing how olive oil is made.
The same can be said of Italy and Ibiza, where you can learn how to make mozzarella or sign up to paella cooking classes. They also employ a live-off-the-land approach, with the freshest of ingredients sourced only a stone's throw away landing on every plate of your first holiday as newlyweds. A honeymoon in the Mediterranean has never been so tasty.
As it's your honeymoon, you'll definitely be hankering for some downtime after what must have been a hectic few days for your wedding. The Mediterranean is splendidly slow-paced and you won't find it hard to relax here, with plenty of secluded spots to seek out wherever you choose to spend your honeymoon. The likes of Crete and Ibiza have secret rocky coves that are a delight to discover, Santorini has volcanic cliffs that make for a dramatic honeymoon backdrop and Mykonos and Ibiza have glorious sandy curves you'll find difficult to peel yourself from. If you can't choose between these dreamy island settings, then why not combine a few in one incredible honeymoon?
Honeymoon Resorts
Our top honeymoon resorts in the Mediterranean
Plan your honeymoon
Enquire Now
Travel Guide
Mediterranean Honeymoons FAQ
What is the best honeymoon destination in the Mediterranean?
Many people can't resist the lure of Santorini's volcanic good looks and its dramatic landscapes, picture-perfect whitewashed villages and glamorous appeal definitely doesn't disappoint. The town of Oia certainly has a celebrity glitz about it (it's been nicknamed Santorini's answer to Knightsbridge) that will really appeal to honeymooners, too.
If you'd prefer to bask on a beach, then Ibiza or Mykonos would be our picks, both of which have glorious golden stretches where you can while away the hours in peace. If you prefer a little bit of everything, then Crete combines culture, excellent food and that sleepy island feel, while the Amalfi Coast is a stretch of coastline unlike anywhere else.
Do you offer all-inclusive honeymoon resorts in the Mediterranean?
Currently, we don't sell any resorts in the Mediterranean that offer all-inclusive packages. However, many of our resorts do offer an option for half board, which is usually our recommendation as it offers the best value for money.
Why should I book my honeymoon with Turquoise Holidays?
We aspire to be be the world's most romantic tour operator! Honeymoons have been our focus from day one, where we hand-delivered each quote with a red rose and a bottle of Champagne, and ever since then our honeymoon business has blossomed. To date, we've sold over 10,000 honeymoons and it still represents half of our business today. We pride ourselves on our unparalleled knowledge, old-fashioned service and incredible eye for detail. With honeymoons we always know how to make them extra special, so you and your loved one will have a honeymoon you'll never forget.
Specialists
Meet our Mediterranean honeymoon specialists
Mediterranean Honeymoon Inspiration
CANVAS
Head to our blog CANVAS for more inspiration, insider secrets and diaries from our team on Mediterranean honeymoons.
Stay in touch
Sign up to our newsletter for the latest news and offers
Cookies
Our website uses cookies. Click accept to receive all cookies or change your cookie settings. You can also view our Privacy Policy to understand more about how we use cookies.
Privacy Policy