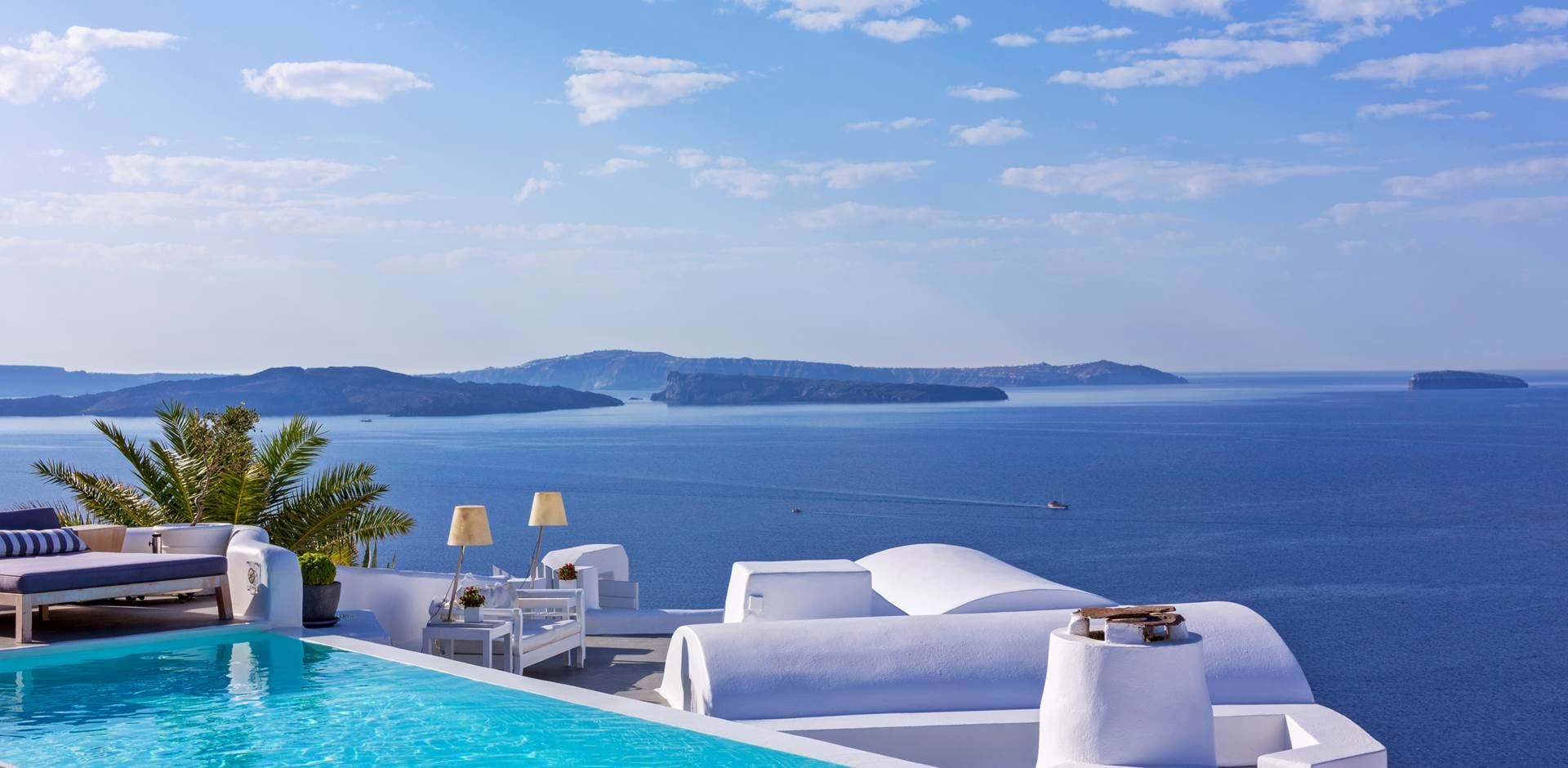 Greece
Santorini, Greece
As you stroll Santorini's iconic blue domes and whitewashed sugar-cube villages, it's a picturesque scene that belies the island's apocalyptic past. You're actually walking on a partially submerged volcano which erupted in around 1,600BC, its crater sinking into the Mediterranean and crescent-shaped Santorini the largest part of the volcano still peeking above the surface. The Minoan society which flourished here prior to the eruption has left the island shrouded in mystique, with many experts claiming it's actually the site of the lost city of Atlantis.
Whether Santorini was home to a mythological metropolis or not, the sheer drama of its soot-black sands and cotton-white Cycladic houses perched atop lava cliffs have made it the photogenic star of Greece's islands. You may feel you know it well from the likes of Instagram but its supermodel good looks really have to be seen in the flesh to be truly appreciated. The island's rocky landscape is webbed with hiking trails which take in many of its archaeological sites, small villages, churches and epic views over the caldera peeking above the Mediterranean's surface.
The eruption on Santorini also left it rich in fertile volcanic soil; the locals have taken full advantage, establishing a number of superb wineries and the vinsánto dessert wine is regarded as one of the planet's finest. Tavernas also serve a number of dishes which comprise Santorini's unique cuisine, such as fava, ntomatokeftedes and white aubergine. When you're there, you may struggle to imagine the destruction the volcanic eruption caused, but you'll be awfully glad of the legacy it left behind.
Accommodation
Where to Stay in Santorini
Weather
Best Time to Visit Santorini
Specialists
Meet our Santorini Specialists
Stay in touch
Sign up to our newsletter for the latest news and offers
Cookies
Our website uses cookies. Click accept to receive all cookies or change your cookie settings. You can also view our Privacy Policy to understand more about how we use cookies.
Privacy Policy