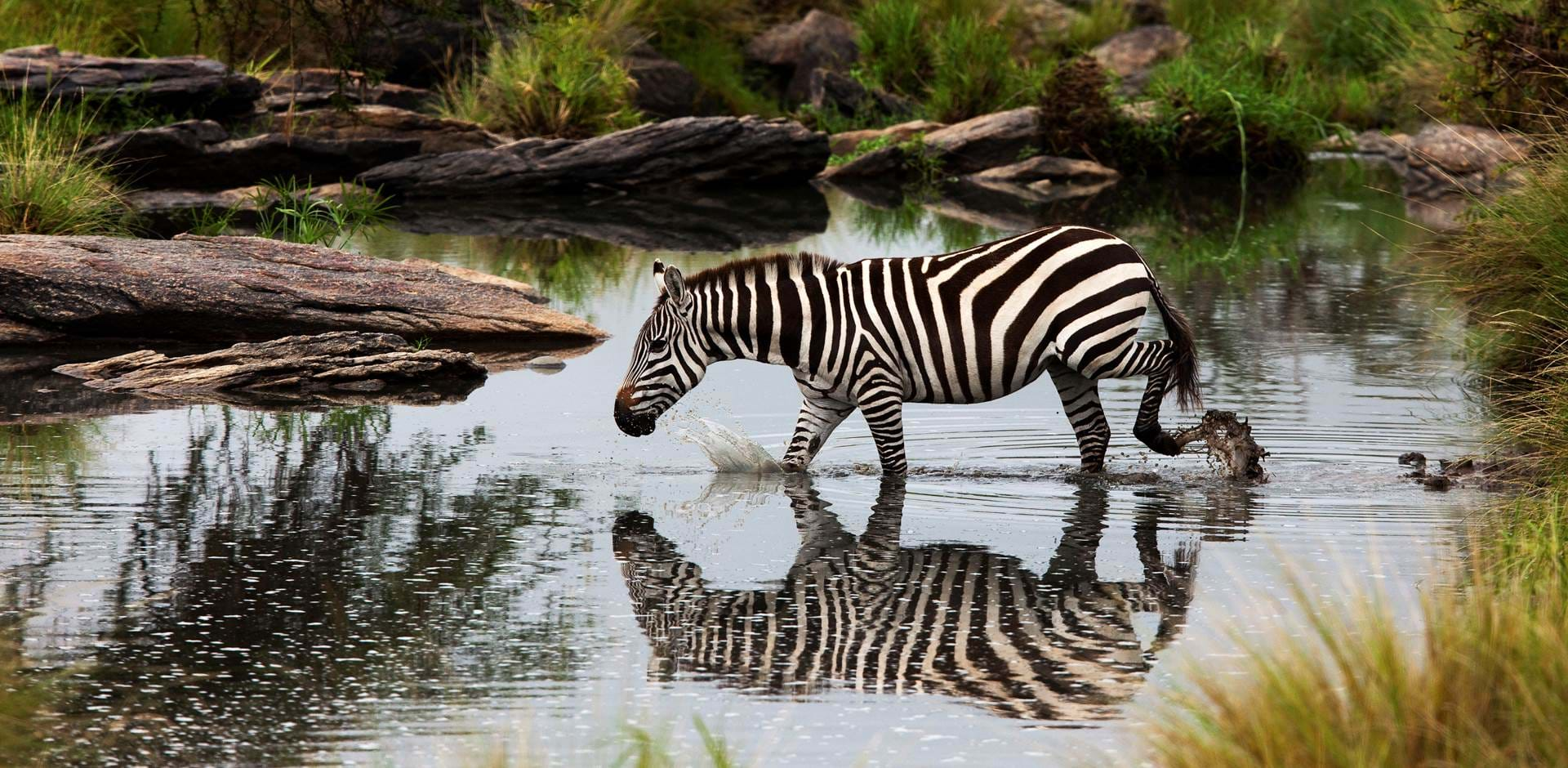 Kenya
Masai Mara
Each year the Mara plays host to the world's greatest natural spectacle, the Great Migration which moves north from the Serengeti in July and August in search of fresh life-giving grass. A wildlife spectacle of more than 1.3 million wildebeest, together into a single massive herd, pours across the border into the Mara, making a magnificent entrance in a surging column of life that stretches from horizon to horizon. They return south in October before the rainy season. The Masai Mara, over 1,000 square miles of world famous National Park, also contains Africa's largest population of lion in addition to large quantities of elephant, rhino, leopard and buffalo which go to make up the 'Big Five'.
The Maasai are a strongly independent people who still value tradition and ritual as an integral part of their everyday lives. They regard themselves not just as residents of this area but that they are as much a part of the life of the land as the land is part of their lives. This unique co-existence of man and wildlife makes this Maasai land one of the world's most unique wilderness regions.
The Mara is an awesome natural wonder, a place where Maasai warriors share the plains with hunting lions, a place of mighty herds and timeless cycles of life, death and regeneration.
Camps
Where to stay in Masai Mara
Weather
Best time to visit Masai Mara
Specialists
Meet our Masai Mara Specialists
Kenya Mara Journeys
Journeys
Discover the breathtaking beauty of the Kenya. Plan the journey of a lifetime today.
Stay in touch
Sign up to our newsletter for the latest news and offers
Cookies
Our website uses cookies. Click accept to receive all cookies or change your cookie settings. You can also view our Privacy Policy to understand more about how we use cookies.
Privacy Policy