Travel Essentials
The Islands of Tahiti Travel Advice
From learning the language to getting around its islands, our travel advice for The Islands of Tahiti will ensure you're ready for your escape to this epic South Seas destination. We've done the hard work for you, so you can focus on the holiday of a lifetime.
Even though we can't travel right now, there's nothing stopping you from planning your trip to The Islands of Tahiti. For more information or you'd like to know more about these wonderful islands, then give us a call. If you're ready to book your getaway with us, then enquire today.
Weather
Best Time to Visit The Islands of Tahiti
The Islands of Tahiti enjoy a tropical climate throughout the whole year. They have two main periods of weather, with the dry season from May to October and the wet season from November to April. Temperatures during the dry, cooler season float around the high 20s (degrees Celsius) during the day, and in the early morning or evening they can drop to around 20°C. This, along with the low humidity and small chance of rainfall, leads to plenty of pleasant, sunny days. From June to August, the south-easterly mara'amu winds blow across the islands. This varies in strength and duration depending on which island group you are visiting and occasionally it can be quite strong, lasting for a few days. This makes the water slightly choppy in enclosed lagoons and a little rougher out in the open ocean. However, this trade wind keeps the temperatures cooler than during the hot and humid wet season, so the mara'amu is also a blessing!
Days during the wet season can top 30°C and humidity and rainfall is high. But even during the wettest months of December and January, there's plenty of sunshine and the rain showers act as a coolant to the heat. This time of year also offers the most value and best chance of deals, with resorts lowering their prices. The Tuamotu Islands are a slight exception to the rule, experiencing less rainfall during the wet season than the rest of the country. This makes it a great option if you're looking to travel at this time of year, especially divers, snorkellers and keen anglers who can take advantage of the abundant marine life here.
Papeete is the capital of The Islands of Tahiti, where the international airport is also located.
There aren't any direct flights to The Islands of Tahiti from the UK. In order to get there, you need to fly via Los Angeles (around 11 hours) before then catching another flight to Papeete on the main island of Tahiti (around eight and a half hours). You can also fly via San Francisco or even via Tokyo in Japan. There are no direct flights from the UK to The Islands of Tahiti. To get there, fly to Los Angeles (around 11 hours), before catching a connecting flight to Tahiti (around eight and a half hours). Other routes including flying from London via San Francisco to Papeete and also via Tokyo in the Far East.
The currency in The Islands of Tahiti is the French Polynesian franc, although credit cards are widely accepted.
The time zone in The Islands of Tahiti is GMT -10 hours, although the Marquesas Islands are 30 minutes ahead of the other islands.
If you're a British passport holder, you don't need a visa to visit The Islands of Tahiti.
Unsurprisingly, Tahiti's waters are rich in tasty seafood that's loved by locals. You'll only try the freshest fish while you're there, with lobster, tuna and crab among the favourites.
One dish we'd definitely recommend you try when you're in Tahiti is mahi mahi served with a vanilla sauce, a signature Tahitian element. Another must-try is poisson cru, the islands' national dish. Translating as 'raw fish' in French, it's usually raw tuna (although other types of fish are used) marinated in lime juice and then mixed with vegetables and coconut milk.
If you want to finish the day in style, a Mai Tai cocktail is a great sundowner. it's a blend of white and dark rums, curacao, orgeat syrup and lime juice and while it was actually invented in California, the cocktail was inspired by the Tahitian word maita'i, which means good or excellent.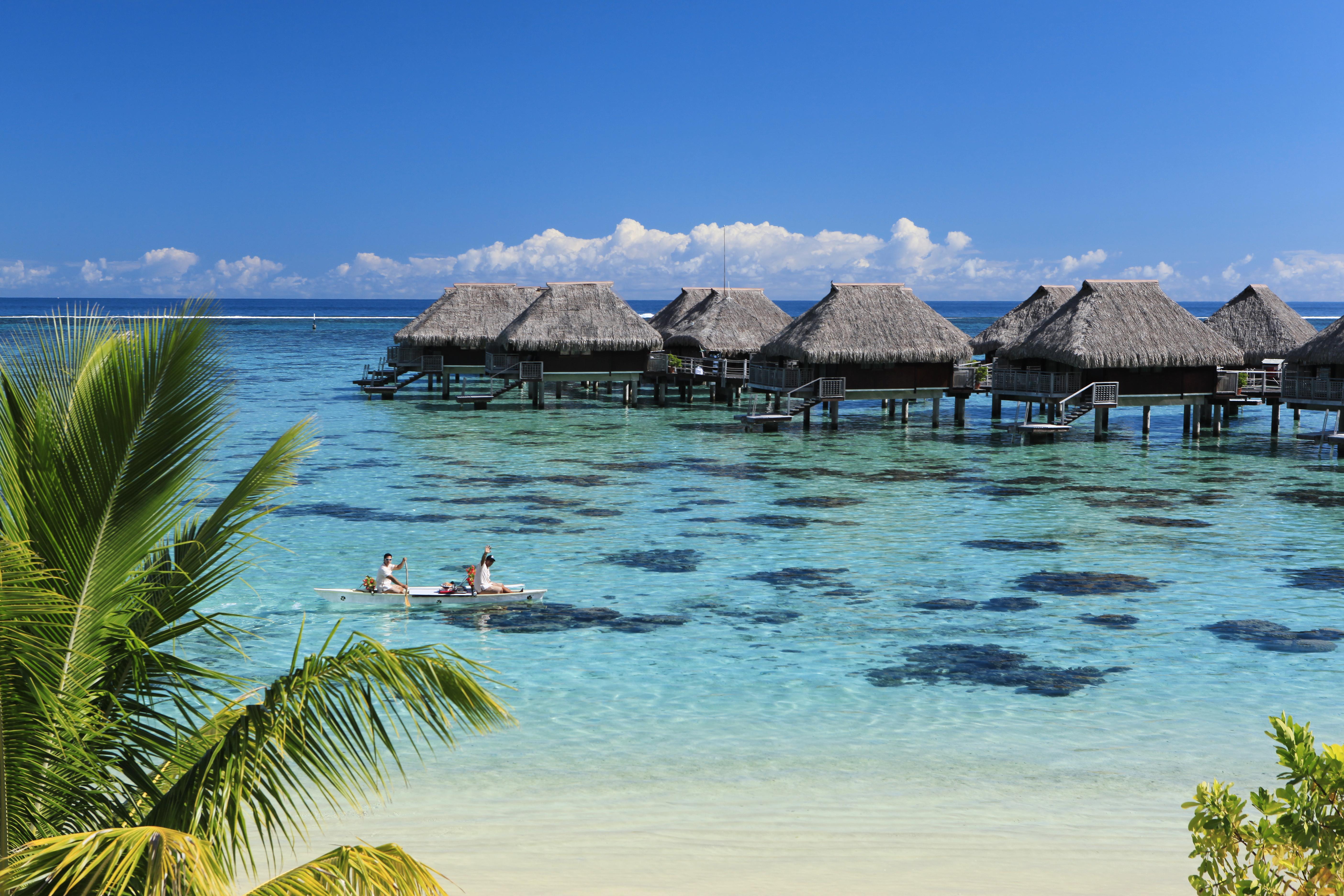 Getting Around The Islands of Tahiti
When you arrive in Papeete in Tahiti (the archipelago's largest island), your onward transfer will depend on where you're staying. Most islands like Bora Bora, Raiatea and Moorea can be reached within an hour's flight of Tahiti, although you can also get to the latter via a 30-minute high-speed catamaran, too. The far-flung Marquesas Islands are a three-and-a-half-hour flight from Tahiti or, if you want to be really adventurous, you could embark on a cruise between the two aboard the Aranui.
Some of the smaller and more secluded islands require an extra stepping stone, such as Taha'a (a boat from Raiatea) and Tikehau (an extra flight from Rangiroa), but they are well worth the extra effort.
Local information
Learning the Language
Even though in The Islands of Tahiti you'll easily get by with English, locals will always appreciate anything spoken to them in their language, Tahitian (French is the other of the two national languages). So, we've listed some words and phrases (along with their pronounciations) to help you out!
Good morning/Hello
la Orana (yo-rah-nah)
Goodbye
Nana (nah-nah)
Yes
E (ay)
No
Aita (eye-tah)
Thank you
Mauru'uru (mah-roo-roo)
Good
Maita'i (my-tie)
Cheers!
Manuia! (mah-noo-wee-ah)
Resorts
Our Recommended Stays
Items like hats, sunglasses and suntan lotion are recommended for The Islands of Tahiti. Light clothing is also preferable for the islands' hot, tropical climate and it's worth remembering that even on a cloudy day the sun can still be strong. If you can, we'd advise taking reef-safe sun cream, as it's free from coral-damaging chemicals.
Even though malaria isn't a risk in The Islands of Tahiti we'd still advise taking some mosquito repellent to use against insects, particularly in the evenings.
We'd highly recommend purchasing a pair of reef shoes to take with you. This is because the live coral which exists within Tahiti's lagoon can be very sharp if you step on it with bare feet. You can easily buy a pair online and also in some outdoor shops in the UK.
As soon as your trip to The Islands of Tahiti is booked, we'd strongly recommend you take out a comprehensive travel insurance policy. We can offer special rates through our partner, Campbell Irvine, who can also provide specialist Covid-19 cover.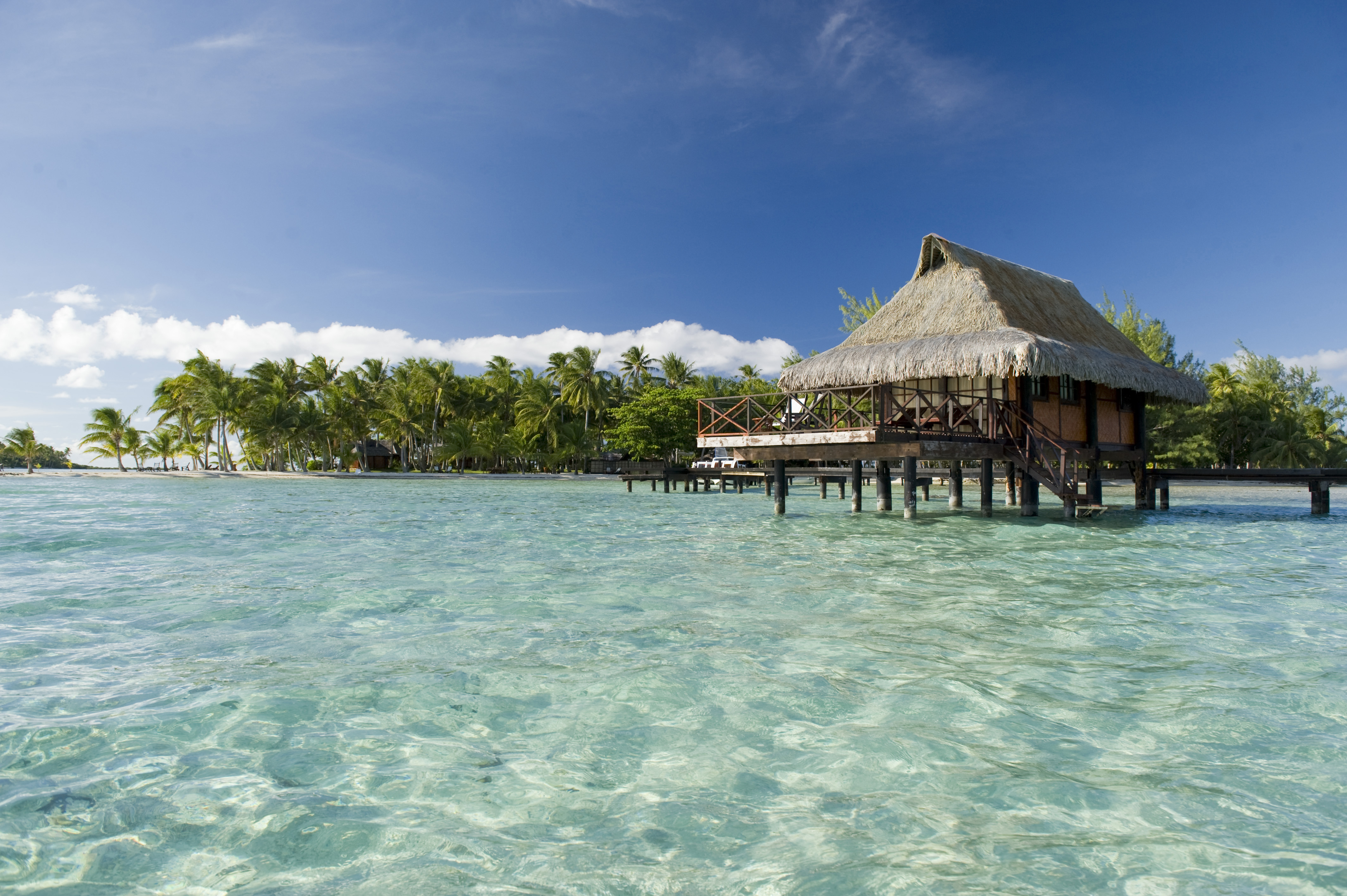 Why Turquoise Loves...
The Islands of Tahiti
"What I love about The Islands of Tahiti, is there is more than just stunning lagoons and overwater bungalows. There's a wild side you'll want to explore. Take a 4x4 safari through lush rainforests, visit nearby waterfalls or take a guided hike around Bora Bora's Mount Otemanu. If you've only been to Tahiti, Mo'orea or Bora Bora, you're just getting started. To really head off the beaten track, hop to the more remote islands that ooze Polynesian culture." Lara Cowtan, Senior Travel Specialist
Stay in touch
Sign up to our newsletter for the latest news and offers
Cookies
Our website uses cookies. Click accept to receive all cookies or change your cookie settings. You can also view our Privacy Policy to understand more about how we use cookies.
Privacy Policy