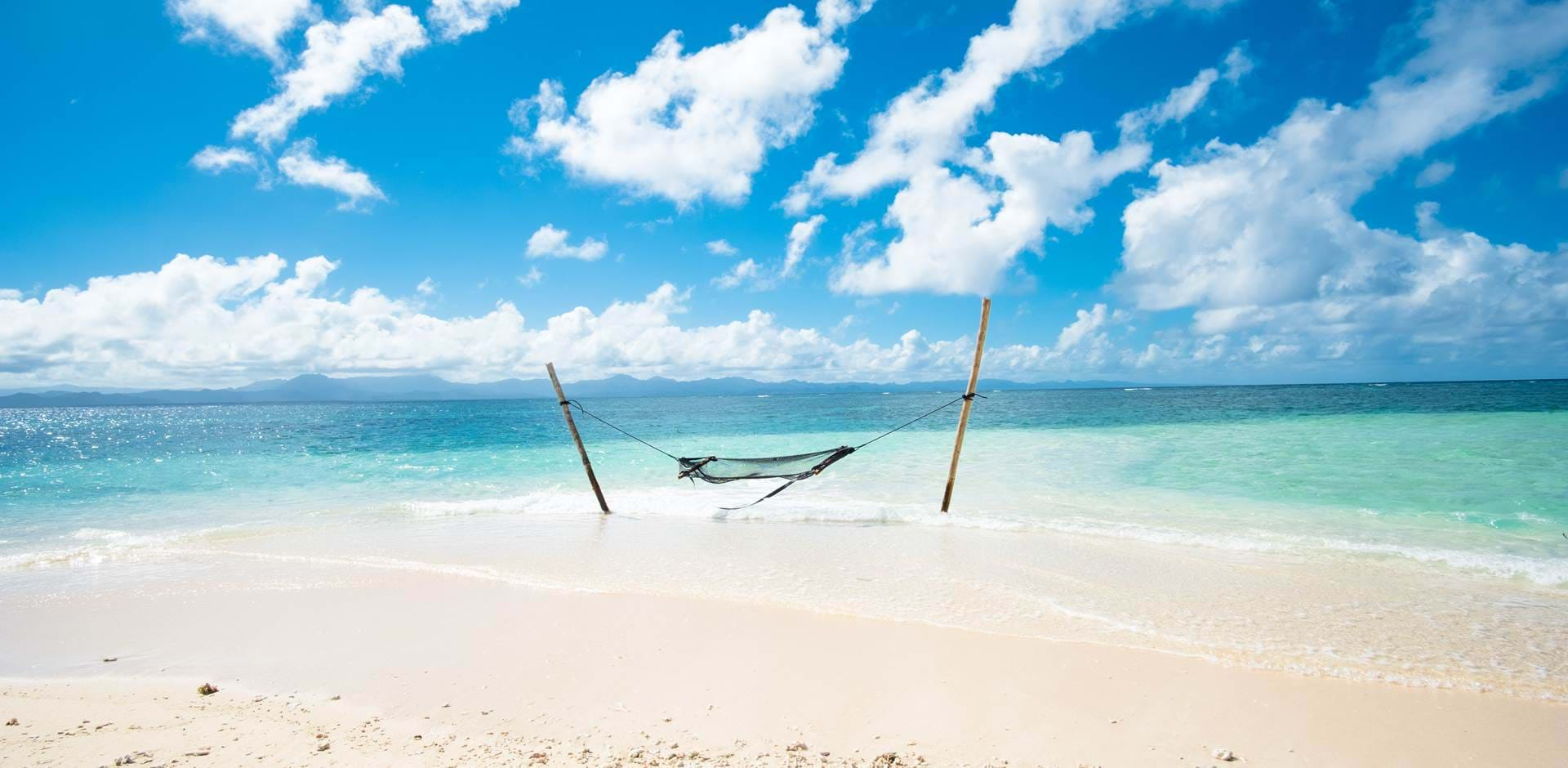 South Pacific
Viti Levu
Nadi and Denarau Marina are the launch pads to discovering Fiji's many islands, by boat, helicopter and seaplane. Just a few miles from Nadi, the Garden of the Sleeping Giant is ablaze with colourful orchids, lily ponds and landscaped gardens at the foothills of the impressive Nausori Highlands, and further inland, Koroyanitu National Heritage Park is peppered with walking tracks, waterfalls and archaeological sites. Teeming with sugarcane fields, Viti Levu's north coast is the heart of the country's sugar industry, centred around Lautoka, Fiji's second largest city. Known as the Suncoast, this region is also an off-the-beaten track diving haven with a collection of charming boutique hideaways around Rakiraki.
Along the Coral Coast, beyond the cluster of beachside resorts, the Sigatoka Valley is regarded as the 'Salad Bowl' of Fiji, with over 70% of Fiji's fresh produce growing in its fertile soil. There are many activities here to take you into the island's lush interior, including jetboat safaris, 4WD adventures and a unique journey along a disused railway line!
As the South Pacific's largest city, Suva is a melting pot of Fiji's diverse multi-cultural community, with an impressive mix of modern and colonial architecture. A private tour explores the mighty Sacred Heart cathedral, the Fiji Museum, vibrant Suva Municipal Market, with its vast array of tropical produce, and delves into the sweet scents of the Pure Fiji factory with its pampering range of cosmetics favoured by resorts throughout Fiji.
Known as Fiji's Adventure Capital, Pacific Harbour sits along Viti Levu's south coast and is home to river safaris, shark dives, zip-lining and white water rafting. Accessed by road from Nadi (around 2.5 hours) and Suva (around 1.5 hours) or on a short and scenic light aircraft flight from Nadi, it's easy to combine a paradise island elsewhere in Fiji with some adrenalin activities in Pacific Harbour for a memorable Fiji holiday!
Pacific Harbour - Rafting & Kayaking
The Upper Navua River flows between dramatic volcanic walls swathed in velvety rainforest and cascading waterfalls. Under the expert guidance of the Rivers Fiji team, board your raft and take on the thrilling rapids whilst absorbing the hypnotising backdrop. Equally as exhilarating, spend a day on the nearby Wainikoroiluva River (known locally as the Luva) riding the rapids in an inflatable kayak. For a less intense paddling experience, the Middle Navua River has gentler waters, and there are also sea kayaking adventures in Beqa Lagoon and along the coastal mangrove forest of the Deuba River.
Pacific Harbour - Shark Dive
Renowned as a magnificent diving location, with numerous impressive dive sites, Beqa lagoon is also Fiji's shark diving hub! With more than eight different species found here, including bull sharks and tiger sharks, this is a once-in-a-lifetime experience! Get up close to these ocean giants in their natural habitat during this cage-less dive, and watch in awe as they arrive in large numbers to feed from the hands of the experienced dive master. This spectacular event takes place in a protected Shark Marine Reserve at a dive depth of around 25 metres.
Pacific Harbour - Zip Line
A beautiful eco-reserve in the heart of the tropical rainforest near Pacific Harbour hides eight giant zip lines, totalling almost 2km of fast-flying fun for young and old! Gliding through the canopy gives you a unique perspective of this vibrant wilderness, with the rainforest floor and Wainadoi River far below. Learn about the local culture, history, flora and fauna from your friendly guide as you travel through the trees.
Beginning its 75-mile journey in the mountainous heart of Viti Levu, the Sigatoka River meanders through a lush, green valley towards the Coral Coast, its banks dotted with remote villages. This unique half-day jet-boat safari travels through verdant scenery to a traditional village where you'll be welcomed with a kava ceremony, meet the locals and hear about the valley's fascinating history and legends. The ride back to Sigatoka Town includes some exhilarating 360° spins! Sigatoka is also known for its giant, undulating dunes at the Sigatoka Sand Dunes National Park, a unique ecosystem close to the river's mouth.
Sigatoka - Off-Road Cave Safari
Take the road less travelled and explore Viti Levu's interior in a custom-built All Terrain Vehicle departing from Sigatoka Town. This immersive half-day tour travels through rich jungle and across the mighty Sigatoka River to Fiji's largest cave system, the ancient Naihehe Cave. Home to the Sautabu clan during tribal warfare days, you'll meet the traditional keepers of the cave, take part in a kava ceremony and receive a blessing to enter the treasured caves. Naihehe means 'a place to get lost', and legend has it that you will do just that if you enter without their permission.
A unique ride along a disused sugarcane railway into an area of Viti Levu rarely seen, this adventure is great fun for all ages! Jump on an electric-assisted pushbike carriage mounted on the tracks and soak up the breathtaking scenery as the rhythm of the rails and stories from your guide carry you along. Meander through rainforest and mangroves, along the coast, across rivers and past villages, then relax on a remote beach before heading back along the rails.
Accommodation
Where to stay in Viti Levu
Weather
Best time to visit Viti Levu
Specialists
Meet our Viti Levu Specialists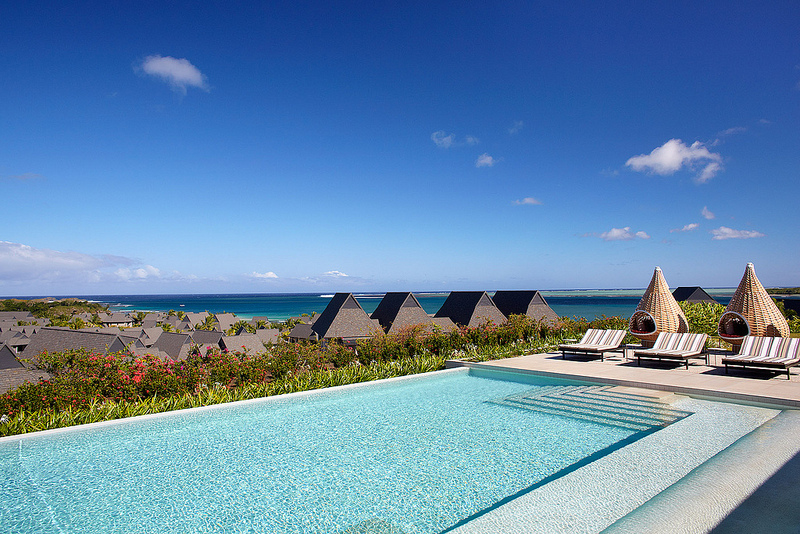 Fiji
Itineraries
Discover the breathtaking beauty of Fiji. Plan the journey of a lifetime today.
Stay in touch
Sign up to our newsletter for the latest news and offers
Cookies
Our website uses cookies. Click accept to receive all cookies or change your cookie settings. You can also view our Privacy Policy to understand more about how we use cookies.
Privacy Policy