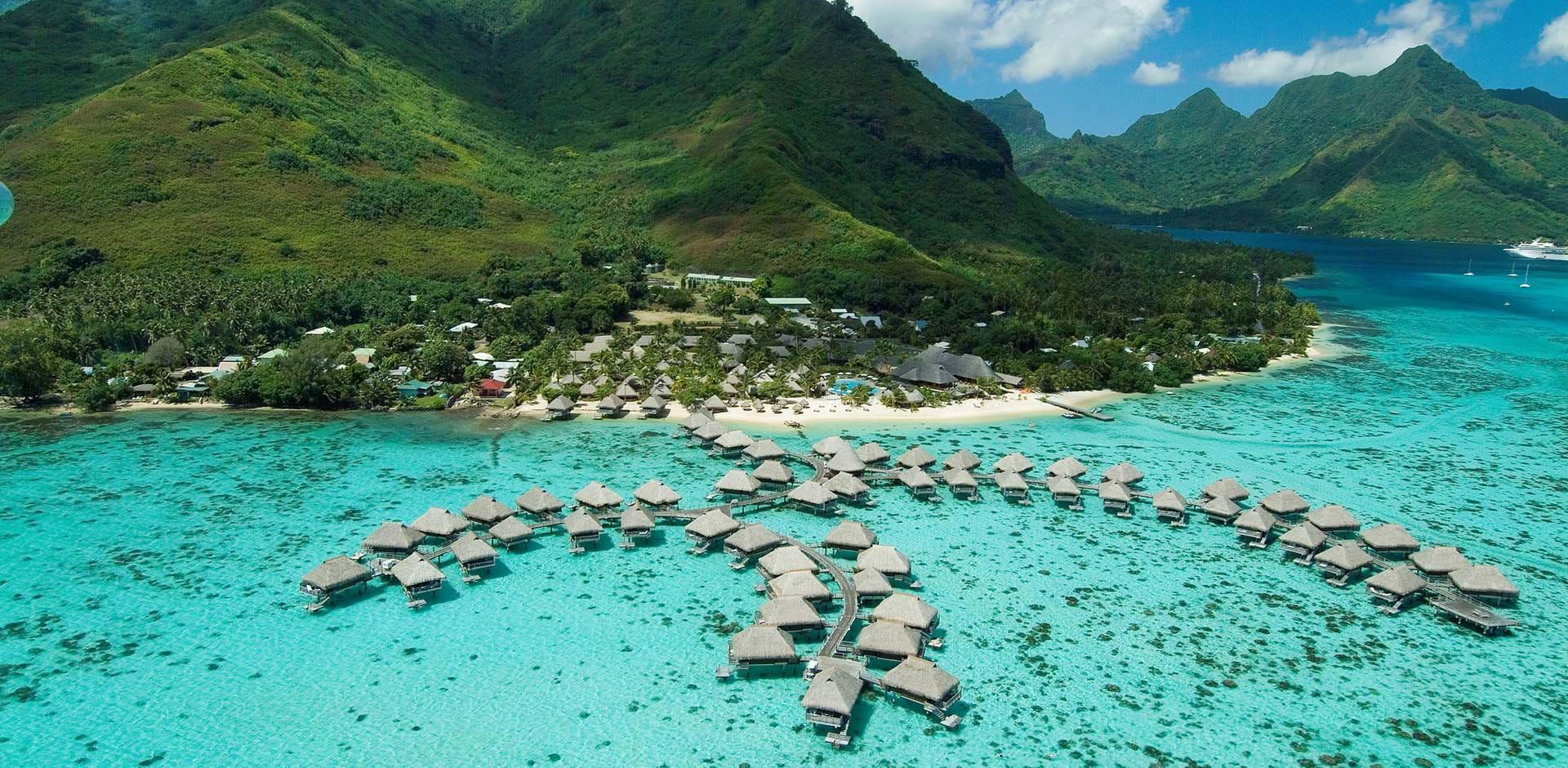 Honeymoon
Moorea Honeymoons
Just a short hop from the main island of Tahiti, the green peaks that form the island of Moorea offer an instant hit of idyllic island luxury. After your long journey from the UK, the thought of another plane journey might not thrill you, but a quick 10-minute flight from Papeete transports you to the beautiful heart-shaped island of Moorea for the start of your memorable honeymoon in The Islands of Tahiti. If you'd rather feel the tropical sea air blow the cobwebs away, take the high speed catamaran from Papeete to Moorea instead and arrive refreshed just half an hour later. However you choose to arrive, you'll be mesmerised by the lush green volcanic peaks that soar majestically from the turquoise lagoon in an explosion of green velvet, clad with coconut trees, palms and pineapple plantations – exactly as you would imagine a South Seas island to be!
Moorea tips
Top five tips for a honeymoon in Moorea
Starting your honeymoon in Moorea eases you into island life just moments after arriving into the gateway of Papeete. Feel the pre-wedding stress wash away with each ebb and flow of the tide and enjoy your first days of married life in one of the region's most scenically striking islands, punctuated by lush valleys, waterfalls, white-sand beaches and two magnificent deep cut bays – Cook's Bay and Opunohu Bay on the island's north coast.
Look beyond the overwater bungalows
Tahiti is synonymous with overwater bungalows and Moorea has an array of picture-perfect hideaways on stilts. These idyllic havens come with a price tag though, so if your budget meant you only experienced overwater living once on your honeymoon, we recommend saving this for Bora Bora or Taha'a. Instead, opt for one of the gloriously private bungalows dotted along the beaches and in the gardens of the our favourite resorts in Moorea – we love the Deluxe Garden Bungalows at Hilton Moorea with their own private pools.
Explore the lagoon aboard an outrigger canoe - touch and feed stingrays, see black-tipped sharks, go snorkelling and fishing and enjoy a motu picnic with poisson cru – Tahiti's signature dish of raw fish marinated in lime juice and mixed with a delicious blend of diced vegetables and coconut milk.
Moorea's unique landscape makes it one of the best islands for adventure and activity. Discover quaint villages and beaches along the waterfront, travel by 4x4 to the abundant pineapple plantations in the interior and admire the breathtaking views from the Belvedere Lookout.
Discover Moorea's wonderful restaurants – we love the Moorea Beach Café with its fabulous French cuisine overlooking the lagoon in Maharepa and Hilton Moorea's overwater Toatea Crêpe Bar, which serves the best crêpes in French Polynesia!
Honeymoon resorts
Our top honeymoon resorts in Moorea
Specialists
Meet our Moorea honeymoon specialists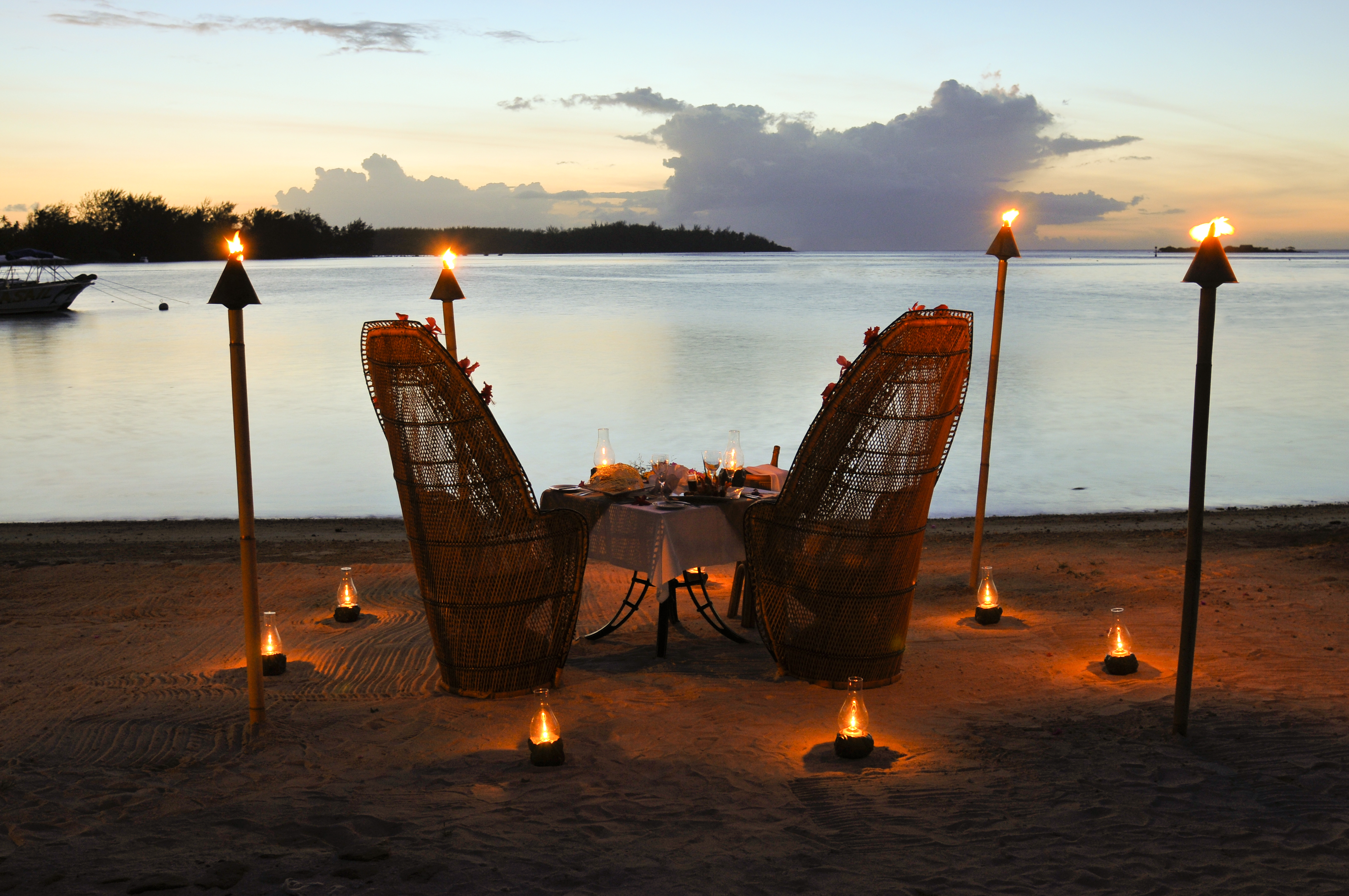 Moorea honeymoon inspiration
CANVAS
Head to our blog CANVAS for more inspiration, insider secrets and diaries from our team on Moorea Honeymoons.
Stay in touch
Sign up to our newsletter for the latest news and offers
Cookies
Our website uses cookies. Click accept to receive all cookies or change your cookie settings. You can also view our Privacy Policy to understand more about how we use cookies.
Privacy Policy