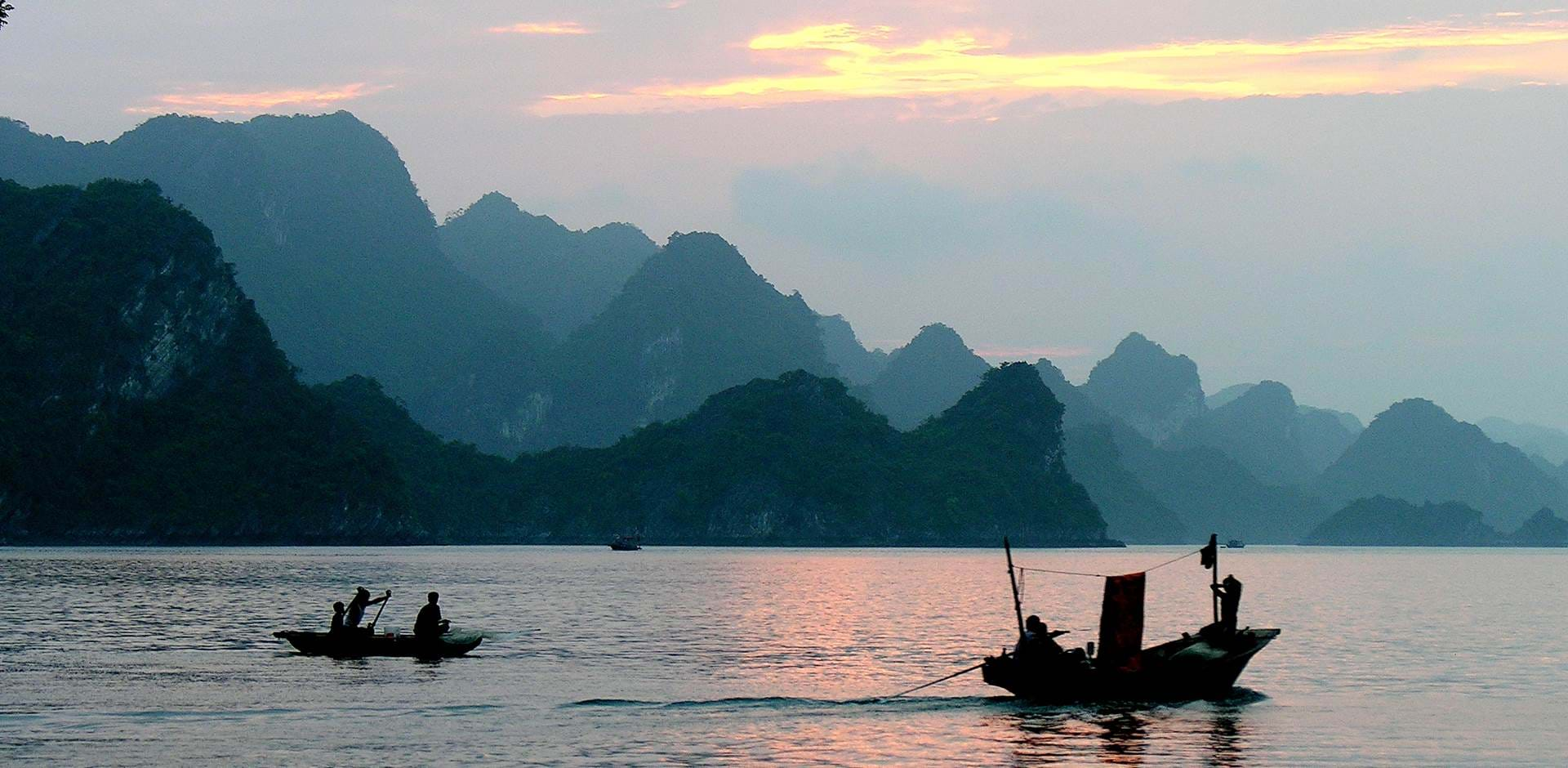 Honeymoon
Vietnam Honeymoons
Vietnam is a land of amazing contrasts. From the fast-paced cities of Hanoi and Saigon to the quaint architecture of Hoi An, the fertile plains and bustling river life of the Mekong Delta and the white sandy beaches of central Vietnam, the landscapes are as dramatic as the history.
On a honeymoon in Vietnam you will see many of the iconic images of a disappearing Asia – vendors in conical hats selling food from a shoulder yoke, endless green rice paddies being ploughed by water buffalo, sampan boats in narrow waterways and entire families being ferried around on a rickety cyclo. Vietnam's appeal never wanes!
Vietnam tips
Top five tips for a honeymoon in Vietnam
Start or end your Vietnam honeymoon with a few days in Hanoi, a historic city brimming with culture, with an intriguing mix of identities and architecture. French colonial mansions and leafy boulevards contradict the maze of winding alleys and narrow streets in the captivating Old Quarter! Getting lost in its tangled maze is one of Hanoi's joys or explore by cyclo (Vietnam's iconic answer to a rickshaw). Don't leave without seeing a water puppet show – an enchanting 'must-do' in Hanoi!
Travel east to beautiful Halong Bay for a few days, journeying through the thousands of limestone islands in this legendary bay on your very own private junk boat. Swim and snorkel off pristine white beaches, kayak through a tunnel under a towering karst, explore incredible caves, cycle and trek on Cat Ba Island, try Vietnamese cuisine and visit floating fishing villages.
Spend a few days in the charismatic riverside town of Hoi An on your honeymoon, with its wonderful mix of Vietnamese, Chinese and Japanese influences from its former trading port days. It's famed for its tailors, bustling markets, historic shophouses illuminated by lanterns at night and it has beaches close by. Join a cycling tour to Tra Nhieu, where traditional Vietnamese village life is preserved and paddle through the coconut jungle in a unique Vietnamese bamboo basket boat!
You can't leave Vietnam without seeing the Mekong Delta - a worthwhile day from Ho Chi Minh! Journey south to ford the waterways on a day cruise or spend a night on a private sampan or one of the Victoria hotels to witness the early morning floating markets. Swap your boat for bicycle for a ride through the villages. Visit a noodle factory, try sampan rowing and enjoy meeting locals like Mr Hung - a famous sticky rice maker!
With a long, sandy coastline, over 2,000 miles in length and with clusters of palm-fringed islands, Vietnam's beaches suit any preference and for any time of year. Nha Trang is Vietnam's premier beach destination. The town itself is a lively port town with excellent seafood and some interesting Cham ruins nearby. It is also possible to dive or snorkel in this area and a boat trip around the islands lying off the coast is another delightful way to pass the time.
Hoi An town is also known for its fine white-sand beach, around two miles from the main town. This is a great option for those who wish to combine interesting touring with time spent relaxing on the beach. In southern Vietnam, Phan Thiet district is home to the peaceful fishing village of Mui Ne, whose endless stretch of white beach now offers a range of resorts. Phu Quoc island is situated off the south coast of Vietnam, close to Cambodia. This small and unspoiled island is only a short flight from Saigon and remains a quiet and laid-back destination, perfect for those wishing to escape the crowds.
Honeymoon resorts
Our top five honeymoon resorts in Vietnam
Specialists
Meet our Vietnam honeymoon specialists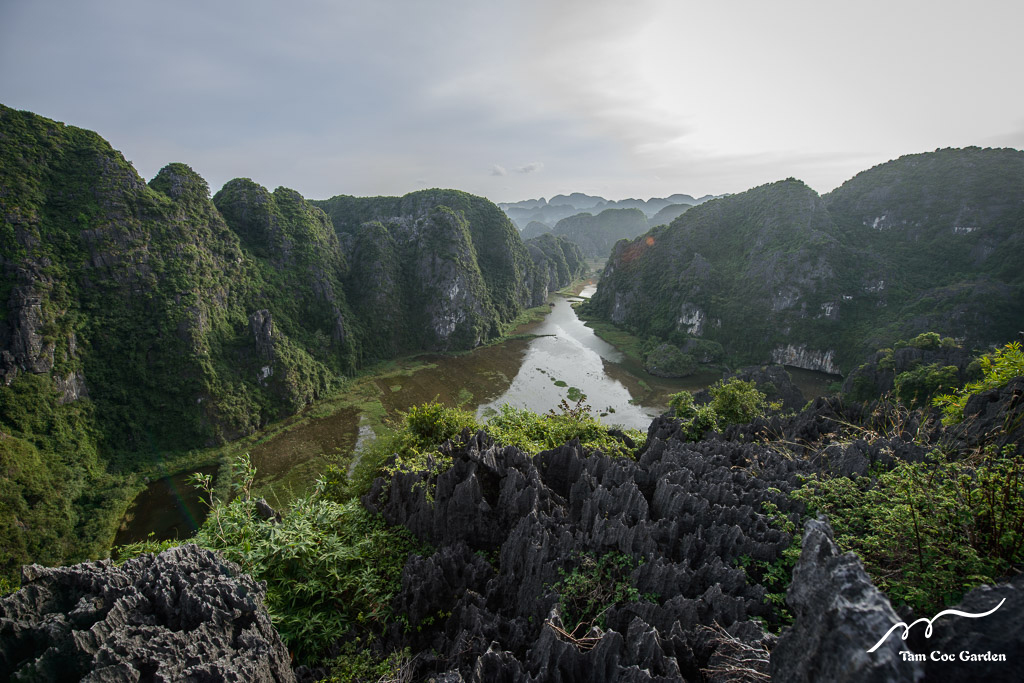 Vietnam honeymoon inspiration
CANVAS
"Vietnam is one of the most diverse, exciting and beautiful destinations to visit in Asia. Whether your interests are in culture, history, beautiful scenery or simply relaxing on a beautiful beach, Vietnam well and truly has it all. In my opinion, Halong Bay is a must on any trip to Vietnam and for a real treat, why not fly into the Bay via seaplane? Ninh Binh province is also worth a visit for those looking to venture slightly further off the beaten track." Antony De Liseo, Vietnam travel specialist

Head to our blog CANVAS for more inspiration, insider secrets and diaries from our team on Vietnam Honeymoons.
Stay in touch
Sign up to our newsletter for the latest news and offers
Cookies
Our website uses cookies. Click accept to receive all cookies or change your cookie settings. You can also view our Privacy Policy to understand more about how we use cookies.
Privacy Policy