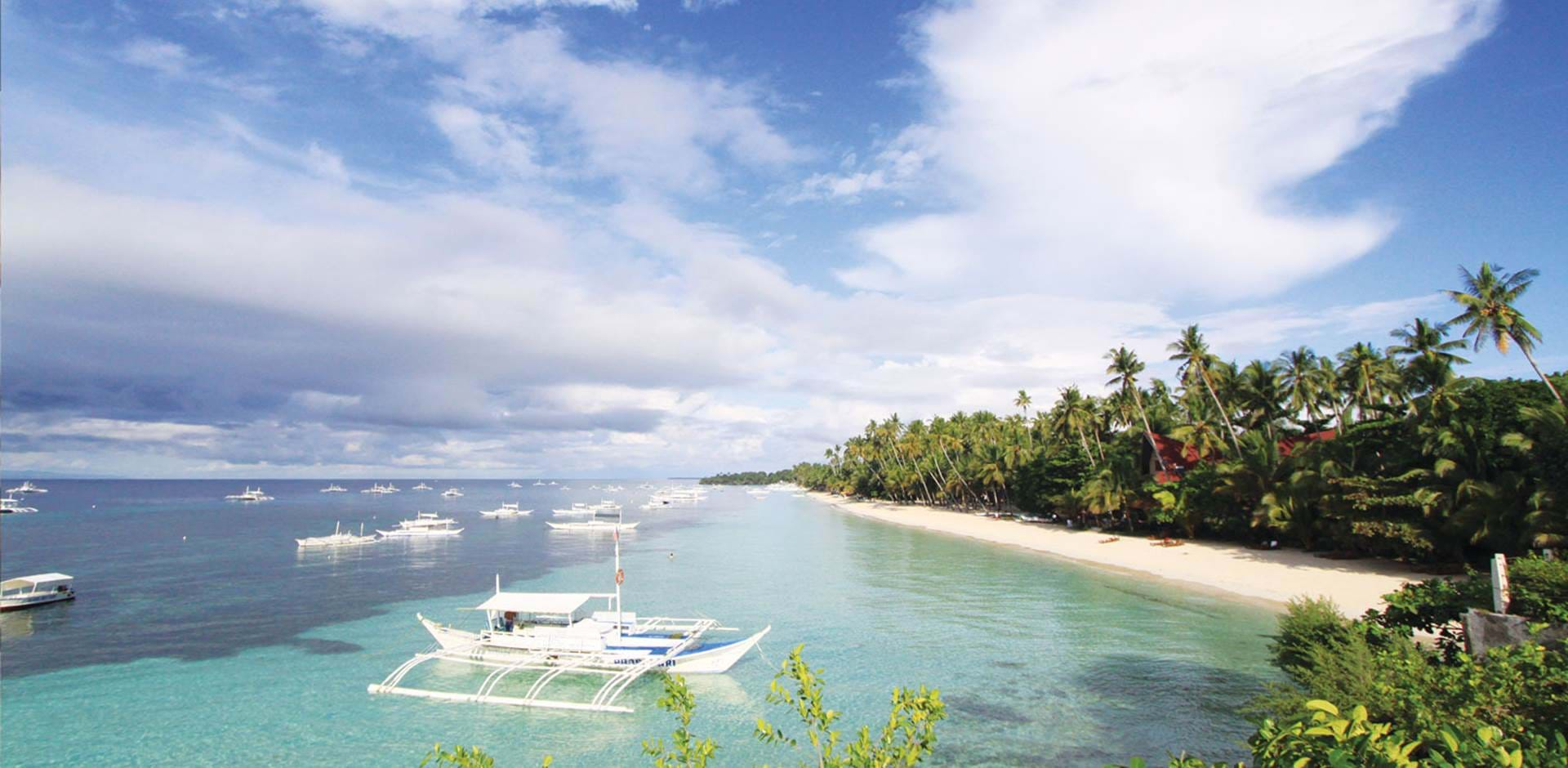 Phillipines
Bohol & Panglao
For nature and adventure lovers, Bohol is a beautiful natural island, covered with jungle-clad mountains, rice paddies and scattered with charming local villages. At its heart are the famous Chocolate Hills, a unique collection of hills so called because in the dry season they turn brown and resemble Hershey's Kisses! Enjoy a day tour to see the smallest primates in the world – tarsiers, cute little creatures about the size of a squirrel with huge eyes, cruise down the river observing local life along its banks, see how rice is grown and walk among the chocolate hills. The more adventurous can even join an ATV tour among this unique scenery or ride a zip-line through the trees.
The capital city Tagbilaran has pretty tree lined plazas and historic stone buildings including a church built by the Jesuits of the 18th century. The tiny airport with daily flights from Manila is right in the centre of town so there are no high rise buildings here, it is all very local and quite charming. You can also reach Bohol via two hour ferry from Cebu, which you can fly into internationally from Hong Kong and Singapore and they are currently building a new airport on Panglao which will open up international flights in the coming years. The ferry is quite basic but you'll have a seat in business class on the upper deck which is perfectly comfortable. There are also regular flights to and from Manila.
Bohol also has some of the best beaches in the country, its coastline dotted with islands including Panglao, Cabilao, Mahinay and Lapinin which are excellent dive spots. Most visitors will stay on the nearby island of Panglao, connected to Bohol by a bridge, with gorgeous whiter than white beaches, clear turquoise seas and lively nightlife at Alona Beach with local bars and restaurants located right on the sand. Base yourself here for days of relaxation and sun worshipping and if you can manage to tear yourself away from the blissful beaches for some adventure, then a day tour of Bohol is the ideal way to inject an element of culture and activity into your holiday.
South Palms Resort is a traditional, relatively simple resort but on the best stretch of beach, making it a definite favourite, or upgrade to the more sophisticated Amorita Resort, perched on the edge of a cliff at the very end of Alona Beach, commanding spectacular views of the ocean and overlooking the beach. An ideal retreat for luxury and seclusion but within walking distance of the local restaurants of Alona.
Accommodation
Where to stay in Bohol & Panglao
Weather
Best time to visit Bohol & Panglao
Specialists
Meet our Bohol & Panglao Specialists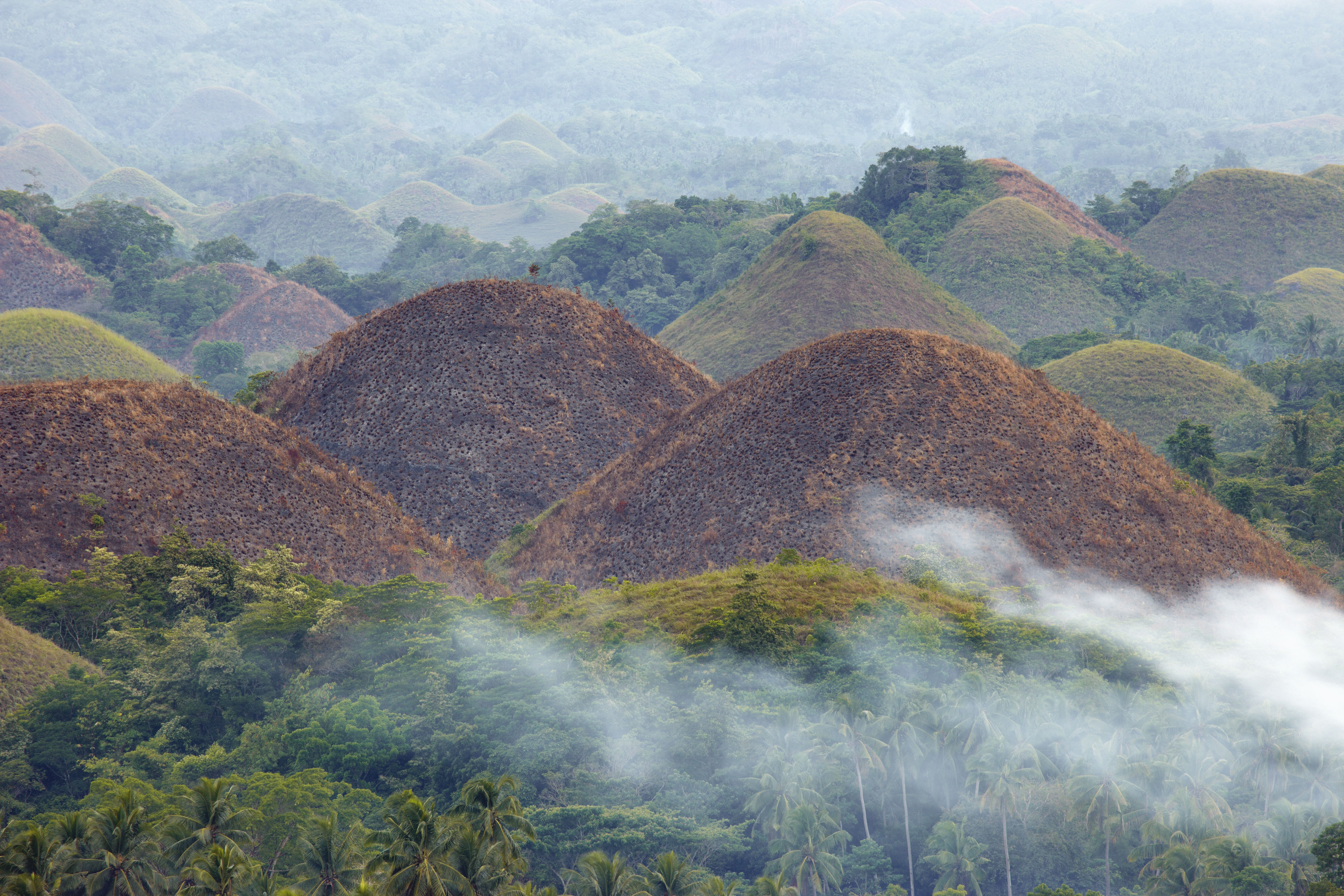 Philippines
Itineraries
"The Philippines is relatively uncharted and rustic in comparison to the rest of Southeast Asia, made up of thousands of islands equally as captivating as the next one. Be in awe of the limestone karsts that emerge from the turquoise waters of Bacuit Bay, visit the delectable, yet inedible, Chocolate Hills of Bohol in the Mindanao province and while you're there, make friends with its tarsiers. Filipinos, known the world over for their warmth and limitless hospitality, will capture your heart." Rachel Gleave, Philippines Product Manager

Discover the breathtaking beauty of the Philippines. Plan the journey of a lifetime today.
Stay in touch
Sign up to our newsletter for the latest news and offers
Cookies
Our website uses cookies. Click accept to receive all cookies or change your cookie settings. You can also view our Privacy Policy to understand more about how we use cookies.
Privacy Policy