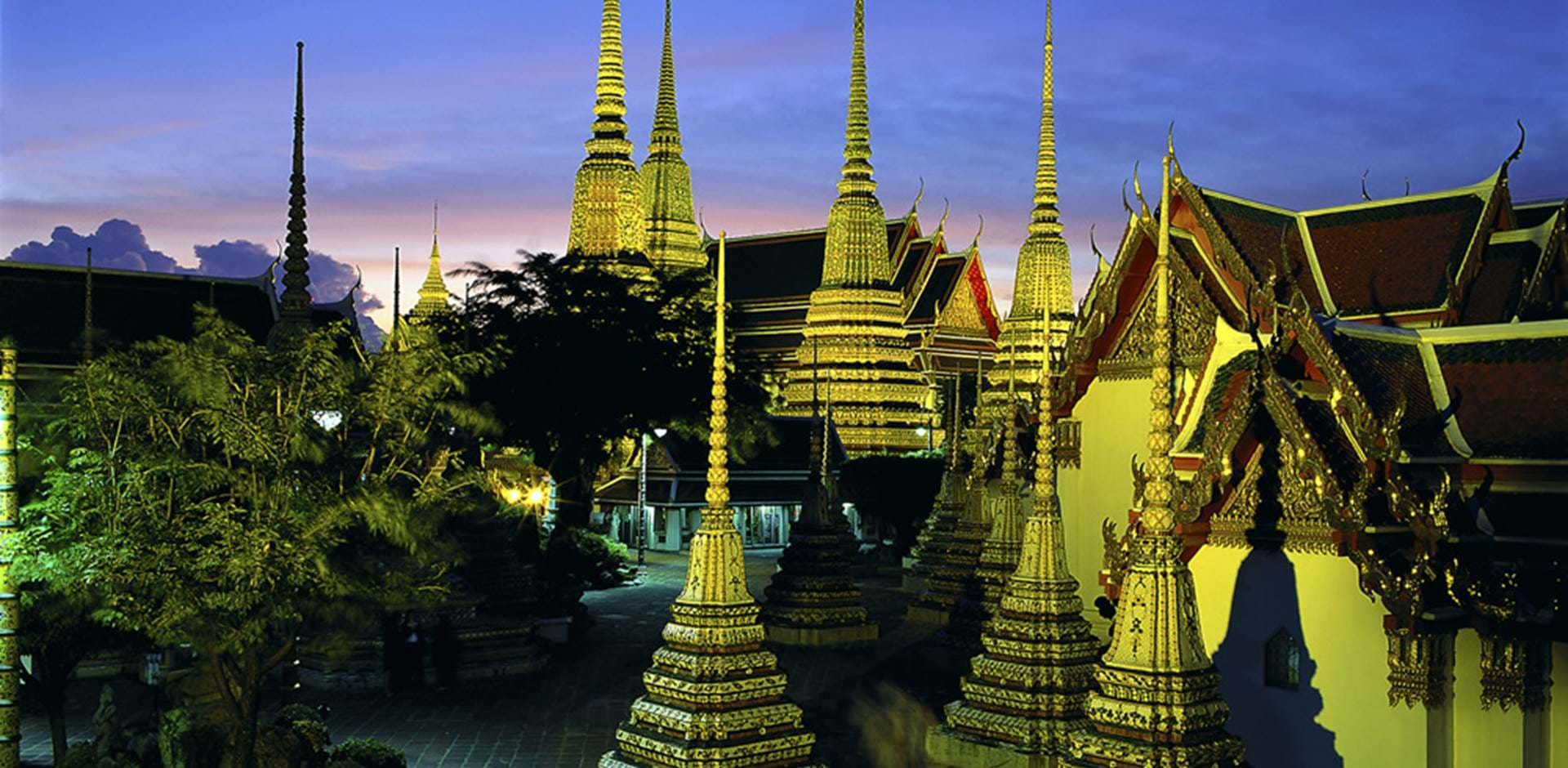 Thailand
Bangkok
Bangkok is emerging as one of the most exciting and stylish cities in Asia. The 'City of Angels' offers world-class shopping, a huge array of fine-dining experiences and some of Asia's most fashionable night life. In addition to all of this, Bangkok's culture and history is unmatched; combining golden temples, captivating museums, art exhibitions, dance performances and more.
Hop on a tuk-tuk, the only way to travel, whizz around the city visiting bustling markets and local shopping malls, taking in the sights and smells of the heart of Thailand. For a more relaxed view of the city, jump onto a traditional longtail boat and cruise down the Chao Praya River and along the quiet klongs (backwater canals) admiring the 'City of Angels' from a different vantage point, before haggling for traditional crafts, fruits and vegetables at one of the floating markets that Bangkok is renowned for.
Bangkok's temples are amongst the largest, the most ornate and the most highly regarded in Southeast Asia. The sheer opulence of the Grand Palace or Wat Po will entrance and astound you. The aesthetic of the temples is so ornate and so different from any of the architecture familiar to the European mind. They are uniquely Thai. A great addition for early risers is to visit Wat Pho before the Grand Palace in order to witness the monks morning chanting ritual. Bustling Chinatown still follows traditional ways of life and commerce in a network of crowded alleys. Outside of Bangkok, rural floating markets still thrive and it is hard to imagine that the bright lights and huge supermarkets of Bangkok are so close!
The combination of old and new, of tradition and modernity, make Bangkok such a captivating destination. Those seeking a quintessentially Asian experience will not be disappointed, but the City of Angels will equally delight those who go in search of the world's most stylish destinations. Although nearby Kanchanaburi province can be visited on a day trip it is well worth extending for a few days exploration. Along with the fascinating history of the Thai-Burma railway construction of the River Kwai Bridge there is a wealth of nature-based activities can also be enjoyed – including mountain biking, trekking, canoeing, bamboo rafting, longtail boat rides to a traditional village and visits to a local temple.
Accommodation
Where to stay in Bangkok
Weather
Best time to visit Bangkok
Specialists
Meet our Bangkok Specialists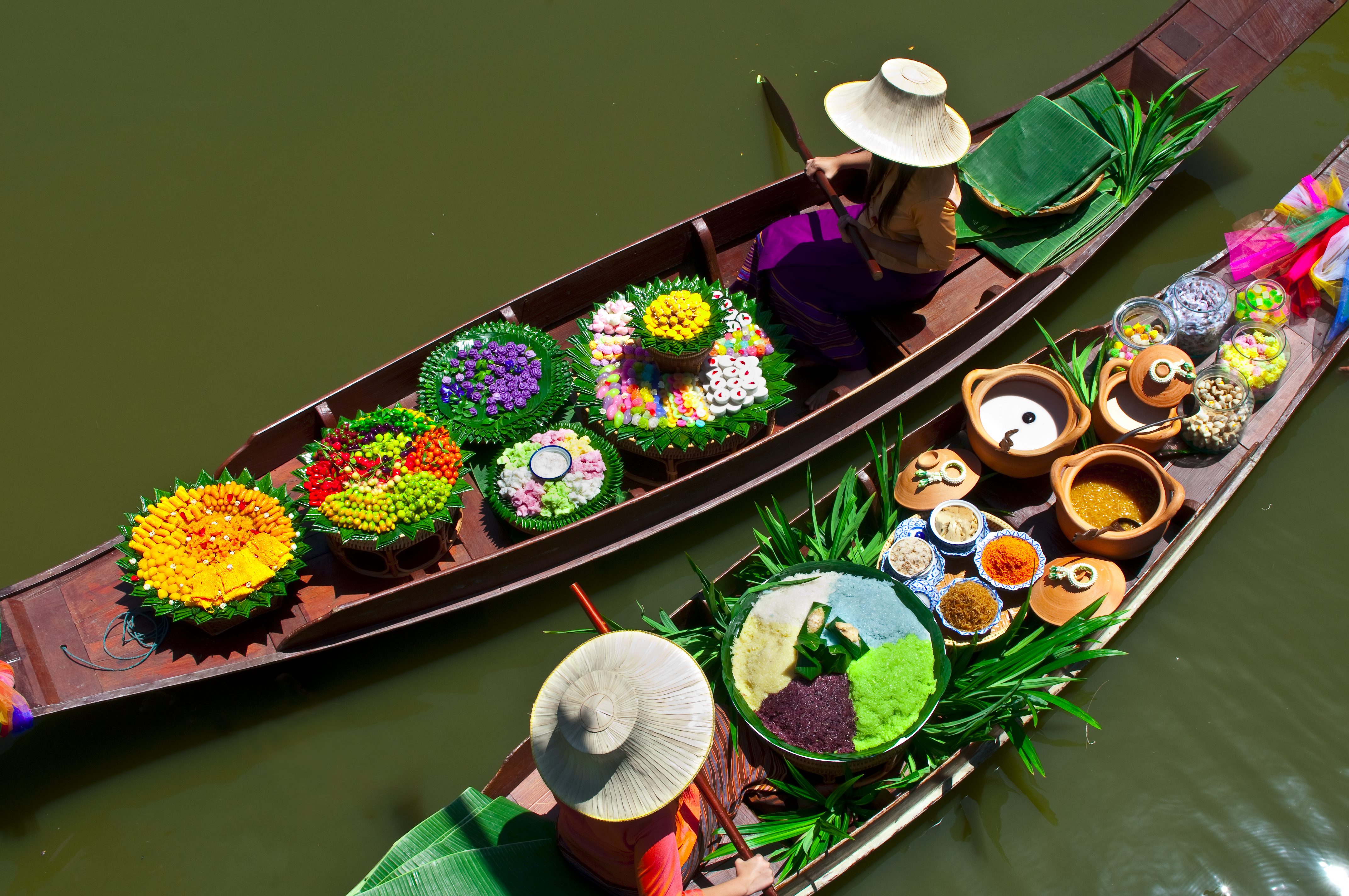 Bangkok
Itineraries
Discover the breathtaking beauty of Bangkok. Plan the journey of a lifetime today.
Stay in touch
Sign up to our newsletter for the latest news and offers
Cookies
Our website uses cookies. Click accept to receive all cookies or change your cookie settings. You can also view our Privacy Policy to understand more about how we use cookies.
Privacy Policy