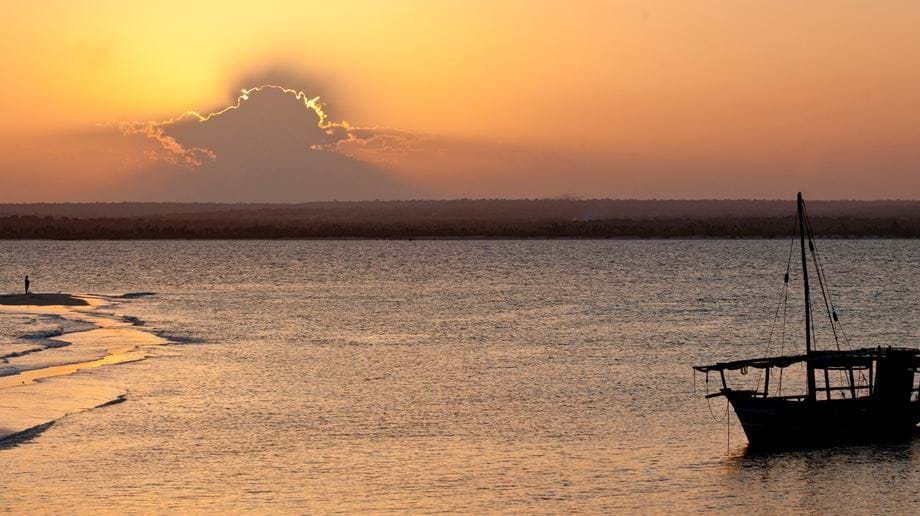 Unravel a land of ancient mystique at Ibo Island Lodge
Ibo Island Lodge, Mozambique
Quirimbas Archipelago
Ibo Island Lodge, Mozambique
From your flight into little known Pemba Airport in Northern Mozambique to exploring the wonders of mystical and ancient Ibo Island, this is a part of the world which undoubtedly harbours a real sense of place. Be prepared to open your mind to a treasure chest of beguiling history and culture. Ibo is one of the most unique, magical islands in the world. Undisturbed for centuries, it has remained forgotten to the outside world. One of Africa's best kept travel secrets and today a UNESCO World Heritage Site, Ibo was once the capital of Mozambique under Portuguese rule and it was also a major trading base under the Arabs. Portuguese, Arabs, pirates, prisoners, slaves and silversmiths have all left their mark on this captivating island which is only three kilometres long, very narrow and is connected by a bridge with the mainland. The two towns, Stone Town in the north and the smaller Macuti town in the south, both have significant architecture and cultural traditions.
Many of the palaces and villas built in Ibo's 19th-century heyday have lapsed into disrepair, but that is part of its charm. The fading whitewash of the crumbling buildings gives Ibo town a washed-out pastel air that is curiously at odds with the deep blue tropical sky, the bright red flame trees and the lush greenery that lines the streets...and nowhere is Ibo's past grandeur more evident than at the multi award-winning Ibo Island Lodge where three previously ruined mansions have been lovingly and sensitively restored to their former glory. Described as one of the most atmospheric lodges in Africa, it has brought the architectural character of this compelling stone-built old town back to life whilst also providing a doorway to the island's fascinating history.
Highlights
Ibo Island Lodge
Wonderfully located on Ibo's waterfront, the lodge's 14 characterful and charming rooms are spread across the three restored mansions. One of the mansions, the five-bedroomed 'Paradiso' was once Ibo's grandest hotel. Oozing authentic charm, Paradiso can also be booked as an exclusive-use five bedroom villa. Simple yet elegant spaces, with splashes of opulence including silk throws, luxurious fabrics, antiques, huge ornate mirrors, vintage decor and original solid teak ceiling beams all add texture and a proud sense of heritage to this extraordinary lodge. Wide verandas, some facing the bay, others overlooking the shady tropical gardens and private pool, feature comfortable teak and cane plantation chairs with soft cushions - a place to sink and contemplate Ibo Island life. Most of the furniture has been made locally on the island. All the rooms have been beautifully restored, each with their own story to tell. Choose from sea facing or garden views whilst the greater space of the historical rooms make them ideal for families. Fall asleep in a huge four poster bed, wake up and wander around, absorbing the peace, the curious history and far-reaching captivating views.
The ocean is your menu at Ibo. Fresh crab is a delicacy and served with a mouth-watering array of pawpaw salads, curries, fresh grilled lobster, tapas - all enjoyed on the lodge's fabulous rooftop terrace under a canopy of stars. For honeymooners and romantic couples, make the most of castaway picnics and private dinners.
An adventure awaits for those intrepid explorers seeking to discover more wonders of the untouched Quirimbas. Ibo Island Lodge offers island-hopping Dhow safaris, during which you can spend 2 or more nights onboard a traditional dhow with a Mozambican crew, cruising through this pristine archipelago in the day and falling asleep on your very own island at night in an eco tent. Fish, dive, snorkel, see dolphins playing in the ocean, escape from reality and play castaway for as long as you like! This is an incredibly authentic, once-in-a-lifetime experience which needs to be at the top of every wanderlust bucket list.
Join a guided walking journey through Ibo Island's Stone Town, explore its ancient buildings, visit the ancient fort of St Joao Baptistaand to learn more about the turbulent history that this beautiful fort has endured and see where traditional silversmiths still hand-craft exquisite intricate jewellery using ancient Arabsand tools found no-where else in the world. Head to one of Ibo's best kept secrets…. a beautiful secluded white sand bank beach, surrounded by warm blue sea. Local fishermen may pull up on the beach with their catch of the day and you can snorkel at the nearby coal steamer wreck from the late 1800's which lies in less than 5 metres of water. This is widely hailed as one of the most unique beach experiences in Africa and one of the must-do's in the Quirimbas Archipelago. Ibo has to be seen to be believed .....and getting there is all part of the adventure.
Quirimbas Archipelago
Where is Ibo Island Lodge?
Enquire
Tailor-made Holidays with Turquoise
Every Turquoise holiday to Mozambique is tailor-made and expertly crafted. Please contact our team of travel specialists on 01494 678 400 or via our online enquiry form for a bespoke quotation and we'll happily source the best available offers for your travel dates.
Stay in touch
Sign up to our newsletter for the latest news and offers
Cookies
Our website uses cookies. Click accept to receive all cookies or change your cookie settings. You can also view our Privacy Policy to understand more about how we use cookies.
Privacy Policy