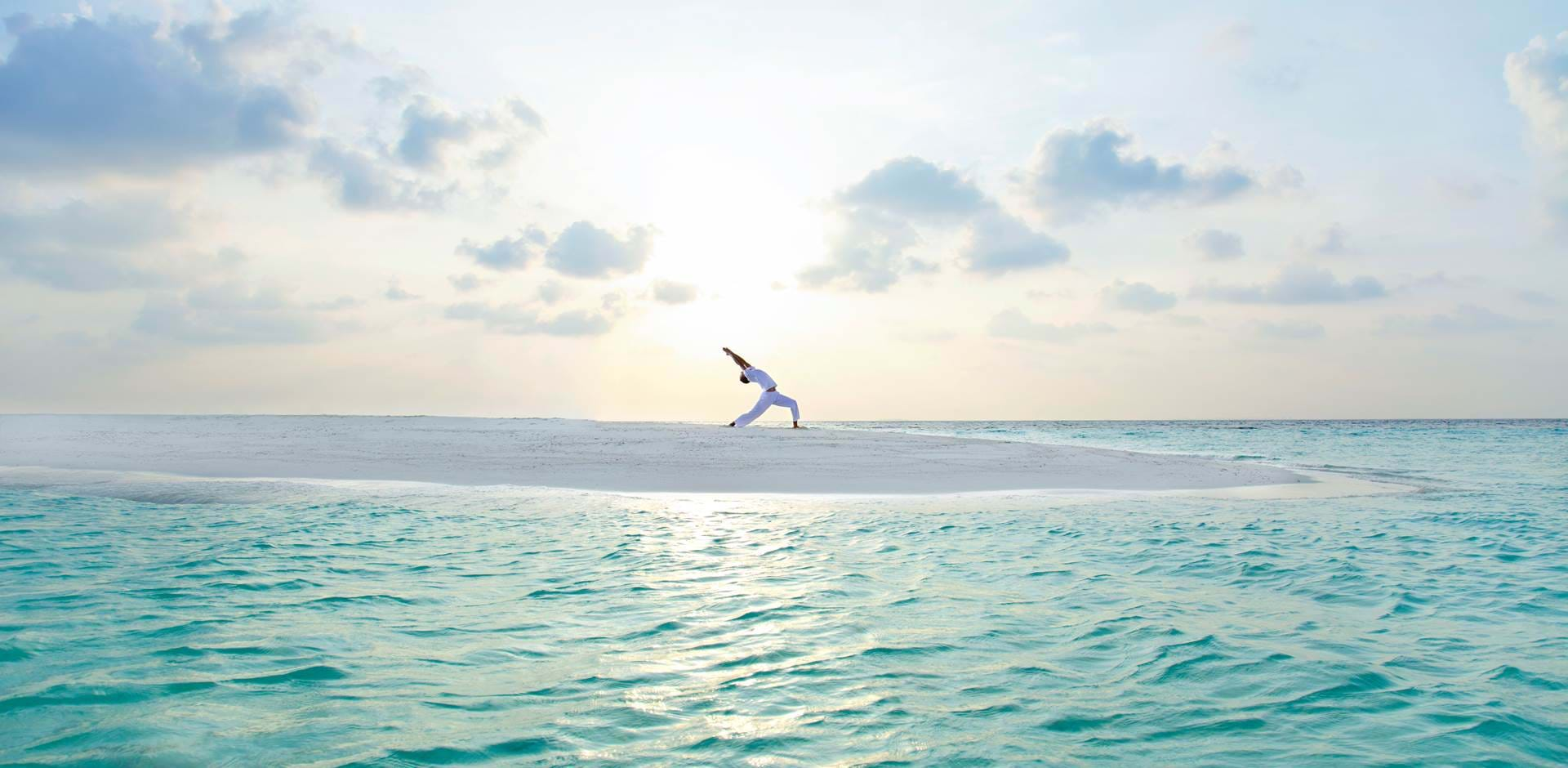 Luxury Wellness & Spa Holidays
Wellness Holidays
If you feel you're in need of a time out, a healing holiday, a break for your body, mind, and soul, we have hand-picked a selection of nurturing bolt holes around the world, each offering something unique. It's important to remember to hit the pause button from time to time, to dose up on vitamin D and allow nature to engulf us with warm sandy arms. Whatever it is you're in need of, speak to our specialists and let them be a healing hand to hold in planning your wellness break.
Tailor Made
Where You Can Find Wellness Holidays
Wellness and spa holiday fever has spread worldwide! As well as Saint Lucia and Turks & Caicos, you can find your own dreamy spa accommodation in the likes of Mauritius, The Seychelles, Canada and beyond.
Spa and Wellness
Our Top Resorts For Wellness
Total Escapism In Turks & Caicos
COMO Parrot Cay, Turks & Caicos
Synonymous with the COMO brand, Parrot Cay offers tropical island escapism with wellness woven throughout. Whether you are looking to indulge in spa, clean eating, exercise or complete relaxation, the COMO Shambhala Retreat at COMO Parrot Cay is an oasis awaiting your arrival, with specialist wellness experts from around the world, on hand to tailor your time away exactly as your body and mind need.
A Healthy Mix In Mauritius
Shanti Maurice, Mauritius
Boasting the largest spa in Mauritius, at a huge 75,000 sq ft, the Shanti Spa is almost a hotel within the hotel. Here you can retreat from the multitude of divine restaurants and bars to a sanctuary of peace, wellness, and healing. You can dip in and out as much as you want, leaning on the Aryurvedic doctors and therapists to support where support is needed. The subtlety of Shanti's wellness offering makes it the perfect place to visit if you are travelling with others who may not be looking for the same wellness experience as you are.
Spa Sanctuary In The Seychelles
Six Senses Zil Pasyon, Seychelles
The breath-taking spa at Six Senses Zil Pasyon is an architectural feat. Treatment rooms are hidden amongst gigantic boulders, with saltwater pools and walkways built into and around the island's flora and fauna, without disturbing the overwhelming beauty and magnitude of the surrounding nature. There can be few places where relaxation is so awe-inspiring, and this is just the spa. Wellness is woven into the culture of Six Senses, even if you're not looking for it. From the expert sleep analysis which goes into choosing the beds, mattresses, and pillows in every villa, to the gut-cleansing, nutrient packed juices at breakfast and quite simply everything else in between, the experience is unique.
Wilderness Adventure In Canada
Nimmo Bay Resort, Canada
For some, a healing holiday isn't just about the spa, food and exercise, it is about shifting patterns, experiencing the extraordinary and visiting remote places. Nimmo Bay, hidden on the shores of the Great Bear Rainforest in British Columbia, offers wandering minds a place for nature to take its course. From grizzly bears to humpback whales, old growth forests to a rich experience in first nations history, this is a place for those looking to heal through and alongside mother nature. And, when the day is done, to reflect in the solitude of Nimmo Bay's floating sauna, surrounded by ocean, forest and one of the world's last true wildernesses.
Turquoise guide
Wellness holiday FAQ
What is a wellness holiday?
A wellness or healing holiday, is a break for your body, mind, and soul.
Why do people go on wellness holidays?
People go on wellness holidays to hit the pause button on everyday life, connect with nature and disconnect from the distractions of modern-day life, not forgetting to dose up on vitamin D.
What happens at a wellness resort?
It is your choice what happens at a wellness resort. You can take part in as many or little activities you wish. There's plenty to choose from such as swimming, meditation, yoga, fitness and watersport activities. You will also expect many delicious healthy eating options.
How do you plan a wellness retreat?
Let the Turquoise team be your friend and guide when planning your wellness retreat. We are here to guide you every step of the way. Contact our team of travel specialists to discuss your plans today. Please call 01494 678400 or fill in our enquiry form.
Wellness Team
Meet our Specialists
Stay in touch
Sign up to our newsletter for the latest news and offers
Cookies
Our website uses cookies. Click accept to receive all cookies or change your cookie settings. You can also view our Privacy Policy to understand more about how we use cookies.
Privacy Policy