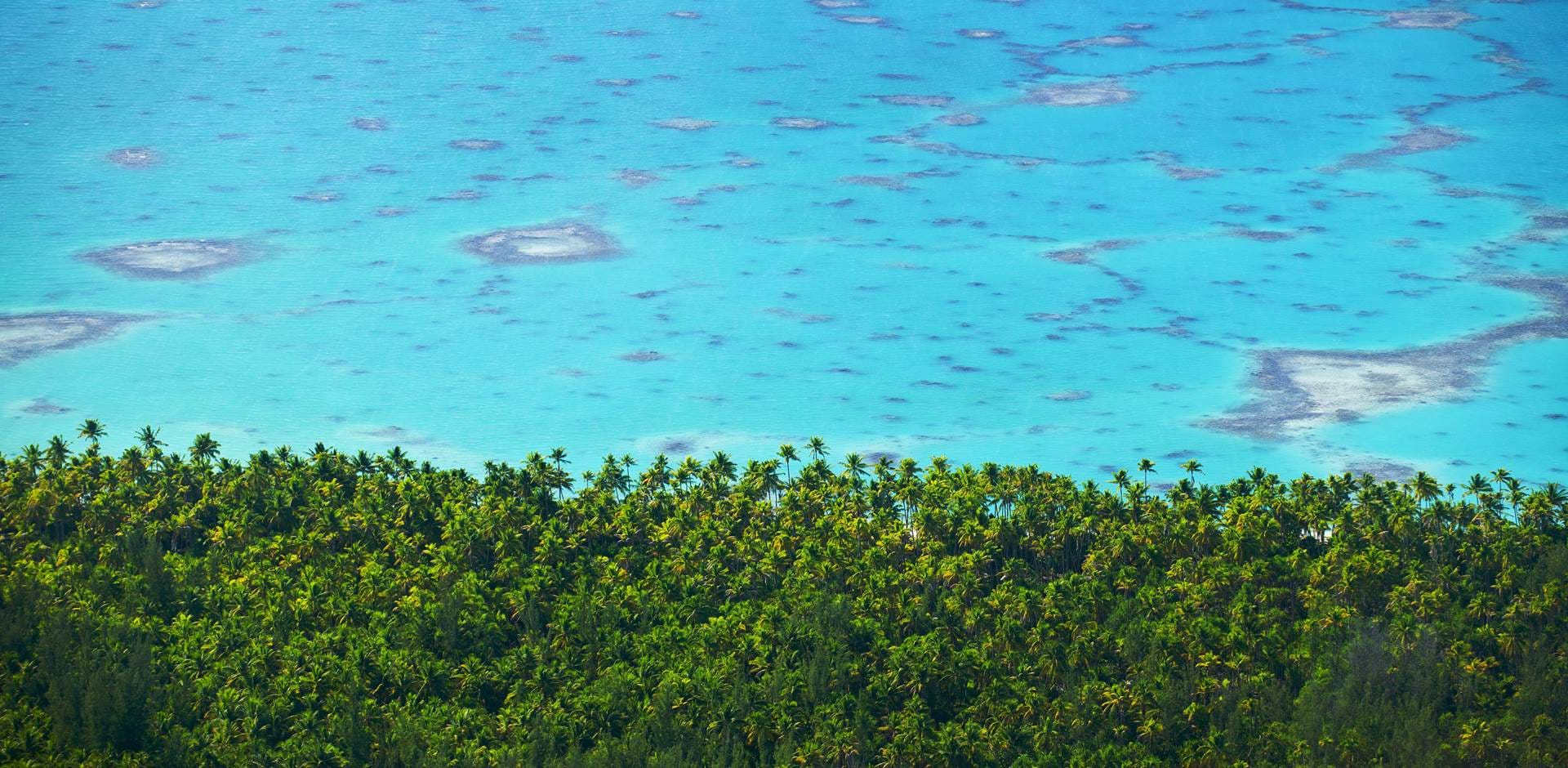 Responsible travel
Find out more about responsible holidays
Sustainable Tourism
Responsible Travel
At Turquoise, we're obsessed with travel. But there's one thing we love even more than travelling and that's travelling responsibly. We sell so many wonderful destinations but we're passionate about ensuring their beauty is preserved for generations to come. That's why we love working with sustainable hotels and local partners who share those same values, where the only footprints we leave behind are of the sandy kind.
We strongly believe that responsible tourism can be a force for good, where we can make a difference to a destination simply just by visiting. We work with local guides, who not only know their countries best but also know how to protect them and only recommend animal experiences that are ethical and responsible.
We're also huge fans of promoting resorts which are as sustainable as they are luxurious, where your meal's ingredients have been picked in the organic garden right next to your table and single-use plastics are non-existent. They're the kind of eco-friendly resorts which Mother Nature doesn't even realise are there, where the impact they have on the world around them is minimal. We admit we're not perfect but we're keen to do our part and work with those who share the same philosophy.
It's important to travel, but it's vital to make sure these stunning locations remain as we found them for the next generation of travellers to fall in love with.
Where to stay
Sustainable Hotels
We've hand-picked some of our favourite sustainable resorts, who put the environment first and ensure guests are safe in the knowledge that their holiday isn't damaging their beautiful natural surroundings. From being free of single-use plastics to marine conservation and farm-to-table food, here are the sustainable hotels that double as eco-friendly experts and are green travel's good guys. If you want to stay somewhere that's luxurious but also make a difference and give something back to nature, here are some of our top recommendations.
Responsible Tourism
Frequently Asked Questions
You ask, we answer! Find out everything you need to know about sustainable travel, how to be more eco, the hotels which give back to local communities and initiatives to help you travel more mindfully...
What is responsible tourism?
Responsible tourism actually means many different things. It can feel strange talking about being responsible when you'll be taking long-haul flights but with one tenth of the world's population employed in the travel industry, exploring other countries is still important. The responsible element is keeping it local, whether that's using only local guides (which at Turquoise, we do) and eating the destination's cuisine that has been made only using ingredients sourced from local farms or vegetable gardens. It's also about being aware of the impact you can potentially have on the landscapes, wildlife and people you visit and meet, pairing that with the mindfulness to do something to minimise your footprint.
How can I be a responsible tourist?
There are lots of ways you can help be a responsible tourist. Here are just a few ideas:
Visit less popular destinations. Overtourism is increasingly becoming an issue, so visiting places which welcome fewer visitors will help alleviate those destinations which are overcrowded but also benefit locals which depend on people like you visiting their country. You'll have a much better experience as well!
Visit out of season. Of course, if you want to visit places which are people, then that isn't a problem. However, we'd recommend visiting out of peak season. The weather is often never as bad as you think and the crowds will be much thinner.
Stay in eco-friendly hotels. This is becoming easier, with more and more hotels focusing on wide-ranging sustainable initiatives, from the likes of generating their own power to growing their own food and wildlife conservation.
What are the benefits of responsible tourism?
There are plenty of benefits to travelling responsibly. Using local guides and eating a place's cuisine will not only contribute to a more authentic experience for you but also support communities who depend on income from tourism. At Turquoise, through our various local agents, we use only local guides and recommend local restaurants where we can.
Eating food which has been grown just a stone's throw away and staying in eco-friendly resorts will minimise your carbon footprint, helping to preserve these beautiful but delicate landscapes for future travellers. Most of all, you'll be visiting these places with a clear conscience, leaving you to concentrate on enjoying your holiday! You'll feel happy just by knowing that you're doing your bit.
What is an eco-friendly hotel?
Eco-friendly hotels are places that are committed to protecting the environment, as well as enjoying it. We don't just mean being plastic free or being encouraged to not have your towels washed every day (they're just par for the course these days), but going above and beyond. Some of our favourite eco-friendly hotels employ eco-friendly initiatives like generating their own power, sourcing food from an on-site organic garden and wildlife conservation, as well as consistently looking at innovative ways of becoming even greener!
What are the best green destinations?
There are plenty of lots of green destinations which you can visit. Despite it being a city, Singapore's nickname as the 'Garden City' tells you all you need to know about its green credentials, with sky gardens (such as those at the Gardens by the Bay) innovative ways of combating its lack of space! Kenya and Tanzania have brought in blanket bans on plastic bags, while New Zealand is keen to protect its natural splendour by introducing a number of eco initiatives like using geothermal power. With the low-lying nature of the Maldives, many of its resorts have also focused on sustainability.
Read more on CANVAS
Get inspired by our team who write about news, insider tricks and Turquoise top tips on CANVAS...
#lovewhereyougo
Follow us on Instagram
Stay in touch
Sign up to our newsletter for the latest news and offers
Cookies
Our website uses cookies. Click accept to receive all cookies or change your cookie settings. You can also view our Privacy Policy to understand more about how we use cookies.
Privacy Policy