Honeymoons
Fiji Honeymoons 2023/2024
Boasting stunning scenery, genuinely welcoming friendly people and a plethora of luxury boutique island retreats, you simply cannot get better than having a luxury Fiji honeymoon! Located in the heart of the beautiful South Pacific, Fiji is made up of 333 magical islands, some of which are home to local villages and resorts, whilst others are uninhabited. For the perfect Fijian honeymoon, we highly recommend a two-centre itinerary – with half of your time in Fiji's wonderfully remote, jungle-clad north and half in Fiji's relaxing Mamanuca or Yasawa Islands or in idyllic Beqa Lagoon.
Highlights
Fiji honeymoon highlights
Fiji has plenty of luxury resorts for couples, where you can pair romance with personal service to ensure you're treated like king and queen on your special getaway. Some of Fiji's honeymoon resorts are also all-inclusive and while we understand it's a bigger upfront cost, it means you don't need to worry about any food and drink bills spiralling out of control. This is especially handy after a few manic days around your wedding! If you want more information about a Fiji all-inclusive honeymoon, please get in touch with one of our travel specialists.
Overwater bungalows have become the accommodation of dreams for honeymooners. Traditionally known as bures in Fiji, these thatched huts sit just over a turquoise lagoon and make for the perfect honeymoon bungalows in Fiji! Likuliku Lagoon Resort is where the first ones were built, while Tokoriki Island Resort is an adults-only slice of paradise. Wherever you choose to stay, we recommend an overwater bungalow for at least part of your Fiji honeymoon!
The brilliant thing about Fiji is that each of its mini archipelagos and the larger islands all offer something a bit different to the next. If you're into your adventure, the best island in Fiji for couples is Taveuni, whose lush interior is laced with wild walking trails and punctured by gushing waterfalls. Archipelagos like the Mamanucas and the Yasawas are more remote and offer romantic seclusion, sun-soaked beaches and gin-clear waters in abundance. So, there's not just one best island in Fiji for a honeymoon, there are many!
Obviously, romance is high on the agenda on any honeymoon. You'll be pleased to know that Fiji has plenty of it! The islands stunning beaches and tropical scenery speak for themselves, while experiences like private beach dinners and motu picnics only add to the romance. In particular the Yasawa Islands feel so remote that you'll feel as if you are the first to step foot on its islands, so find a spectacular stretch of sand and enjoy it for yourselves!
PLAN YOUR HOLIDAY
Enquire Now
Honeymoon resorts
Our top five honeymoon resorts in Fiji
Island-hopping honeymoons
Fiji Island-hopping honeymoons
Home to powdery white sand beaches, swaying palms and warm turquoise waters of your honeymoon dreams, Fiji's glorious islands promise a honeymoon in paradise whether you are active newly-weds or simply want to soak up the superb tropical scenery! To the west of Viti Levu (Fiji's main island), the Mamanuca and Yasawa Islands are home to perfect honeymoon retreats including Likuliku Lagoon Resort (boasting Fiji's first overwater bungalows), Tokoriki Island Resort (award-winning and oh-so-romantic!) and Yasawa Island Resort (home to some of the world's best beaches!).
For a honeymoon at sea, include a few nights onboard the Blue Lagoon Cruise and explore the Mamanucas and Yasawas along the way! To the north, in Fiji's untouched, lush region around Taveuni and Vanua Levu, the diving is magnificent and the waterfalls and jungle begged to be explored. Rest your head at the idyllic, family-owned Matangi Island Resort or feel like royalty with a team of seven staff catering to your every whim at one of just two full-service villas at the wonderful Taveuni Palms Resort. To the south, Royal Davui in Beqa Lagoon is perfect for those seeking an idyllic, chic retreat in a stunning location, whilst Kokomo Island Resort is an unbeatable slice of paradise right on the edge of the Great Astrolabe Reef.
Travel between the Fijian islands is all part of the experience – usually by helicopter, seaplane or light aircraft. Fiji enjoys a warm tropical climate, with May to October being the dry season and therefore the perfect time to visit! Other months are warm too, but tend to be more humid with greater chance of tropical showers. Whichever islands you choose, rest assured, a honeymoon in Fiji will not disappoint!
Travel guide
Fiji honeymoon FAQ
Located in the South Pacific Ocean, Fiji is an archipelago of 333 islands found to the east of Australia and to the north of New Zealand. Viti Levu, Vanua Levu and Taveuni are the three largest islands, while there are also several smaller island groups, including the Yasawas and the Mamanucas.
Is Fiji a good honeymoon destination?
Definitely! A luxury Fiji honeymoon delivers tranquil solitude, stunning island landscapes, adventure and relaxation in one package. Split your time between Taveuni (for its jungle-clad interior and thrilling activities) with the remote archipelagos of either the Mamanucas or the Yasawas for a sun-drenched dose of romantic seclusion. Together, they're a one-two punch you won't be able to resist for a honeymoon!
What is there to do on a Fiji honeymoon?
Whether you're active newlyweds or prefer to chill on a spectacular stretch of sand more, there's plenty of things to do on a honeymoon in Fiji. Many of the resorts have wonderful beaches, perfect if you want to spend more time relaxing. Even in your resort, there's plenty to tempt you away from the sun lounger, including snorkelling among pristine coral reefs and many other non-motorised water sports. You can even experience local traditions, with resorts often laying on an authentic lovo feast once a week, as well as offering guided village visits where you can take part in a kava ceremony. Specific islands afford other activities beyond your resort, with jungle hikes in Taveuni, swimming with manta rays in the Yasawas and blood-pumping adventure in Viti Levu.
Where should I stay on a honeymoon in Fiji?
How much does a honeymoon to Fiji cost?
A honeymoon to Fiji starts from around £4,500 per person, for a seven-night honeymoon including flights and with daily breakfast. This can rise, depending on your duration, the resort you choose and the board basis you stay on.
Do I need a visa to honeymoon in Fiji?
British passport holders don't need a visa to visit Fiji.
Do I need any vaccinations for a Fiji honeymoon?
No vaccinations are currently recommended, although Fiji is deemed to have a risk of the Zika virus. If you're entering Fiji from a Yellow Fever zone, possession of a valid Yellow Fever inoculation certificate is required. For any current travel health advice, you should seek guidance from your GP at least four to six weeks prior to travel.
How long is the flight to Fiji from the UK?
Flights to Fiji operate regularly from London via Los Angeles. Alternatively, Fiji may be reached via Hong Kong, Tokyo, Singapore or San Francisco. Total flying time is approximately 26 hours via the west and 24 hours if travelling via the east. Ask your specialist about stopping over in LA, San Francisco or South East Asia to break the journey and enjoy city life en route to Fiji. New Zealand and Australia are also excellent destinations to twin with Fiji.
Specialists
Meet our Fiji honeymoon specialists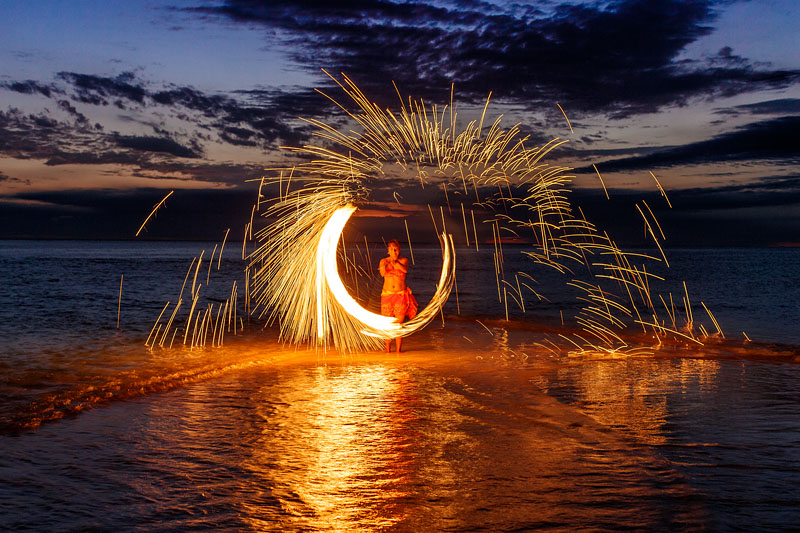 Fiji honeymoon inspiration
CANVAS
Head to our blog CANVAS for more inspiration, insider secrets and diaries from our team on Fiji Honeymoons.
Stay in touch
Sign up to our newsletter for the latest news and offers
Cookies
Our website uses cookies. Click accept to receive all cookies or change your cookie settings. You can also view our Privacy Policy to understand more about how we use cookies.
Privacy Policy