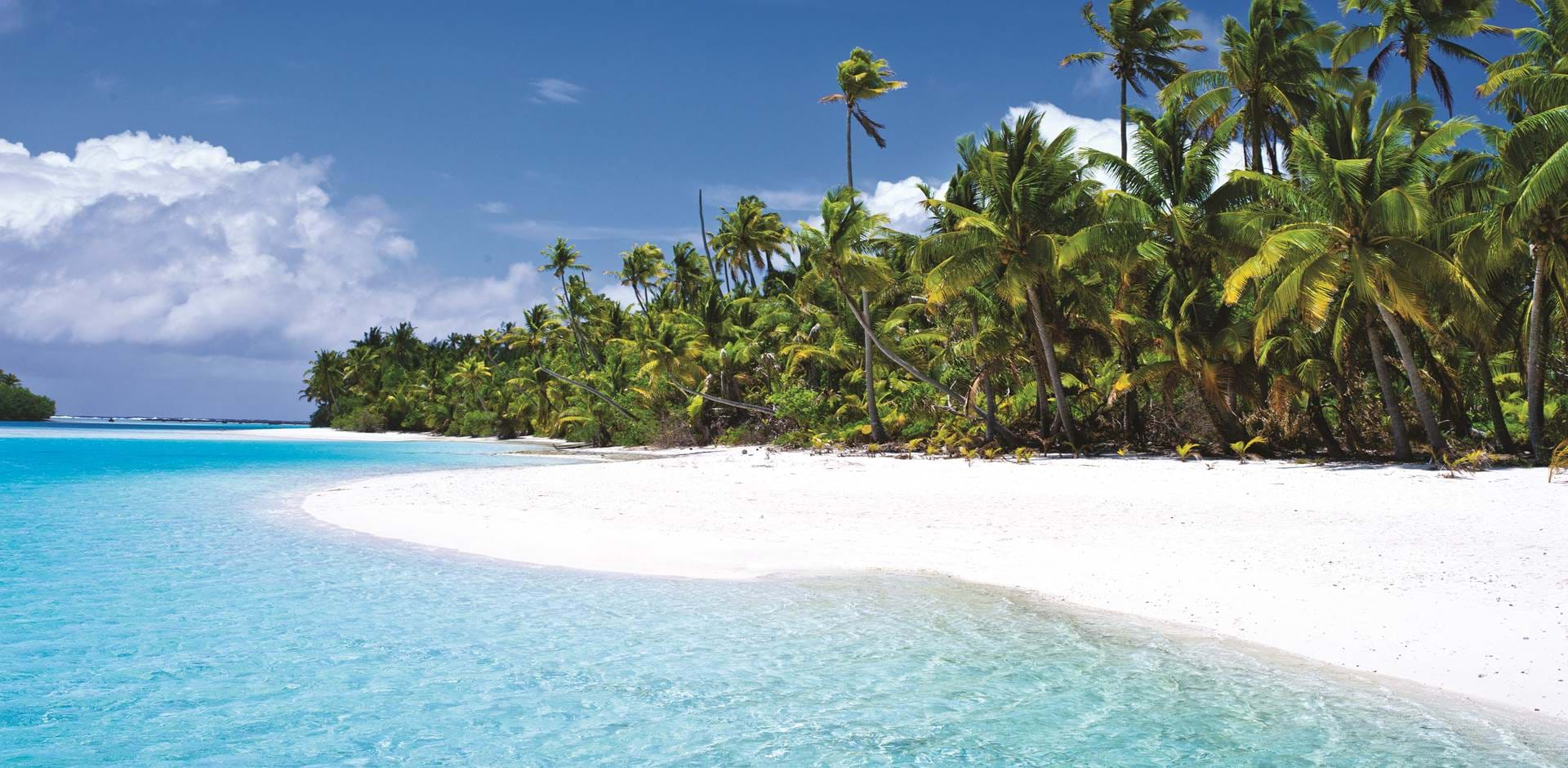 Honeymoon
Cook Islands Honeymoons 2023/2024
Swaying palms, powder-soft white beaches and turquoise sea, a honeymoon in the Cook Islands are perfect for romantics seeking a laid-back and idyllic escape. Located in the South Pacific, the Cook Islands comprises 15 islands in total, two of which have tourism infrastructure – the beautiful islands of Rarotonga and Aitutaki. For the perfect luxury Cook Islands honeymoon, we highly recommend splitting your time between both of these paradise islands.
The dramatic island of Rarotonga is lush and mountainous, encircled by perfect palm-lined beaches and a brilliant turquoise lagoon. Scattered around the island lie some charming honeymoon retreats and wonderful cafés and restaurants. Honeymooners can take their pick of stylish boutique resorts or luxurious private villas on Rarotonga, all wonderfully small and intimate (nothing is allowed to be built higher than a coconut tree in the Cook Islands). Rarotonga's leading resorts are Little Polynesian and Nautilus Resort, whilst for those seeking a private villa, Sea Change or Te Vakaroa will certainly not disappoint!
A short flight away, Aitutaki is the island of your honeymoon dreams, and a wonderful contrast to Rarotonga. Aitutaki's brilliant aquamarine lagoon is studded with idyllic islets (with wonderfully imaginative names such as One Foot Island) boasting pristine white sands – a 'must' for honeymooners visiting Aitutaki is a cruise on the magnificent lagoon. Undoubtedly the leading resort in Aitutaki, the wonderfully chic Pacific Resort Aitutaki is the ideal choice for a honeymoon!
A luxury Cook Islands honeymoon is the perfect destination for couples wishing to sample local restaurants and explore under their own steam – it is easy to get out and about, either by scooter, car or island bus. We highly recommend sampling the restaurants in the resorts as well as the wonderful local cafés and restaurants. For honeymooners looking for a South Pacific stopover, the Cook Islands is the perfect choice, with wonderful honeymoon retreats just a short drive from the airport, without the need for a long transfer.
Experiences
Cook Islands honeymoon highlights
The Cook Islands is not short of honeymoon accommodation across the islands of Rarotonga and Aitutaki. There are plenty of romantic beachfront retreats on both islands' stretches of powder-soft sand, while you can also stay in more unique accommodation on a honeymoon in Rarotonga. You can go glamping among palm trees, perfect for newlyweds who want to hike Rarotonga's lush interior!
The Cook Islands is not just a paradise with wonderful beaches. It also has an enchanting culture which can help add an extra dimension to your honeymoon. A hike through Rarotonga's jungle core will give you an insight into the trees and plants which have help sustain the health of locals for centuries through herbal remedies and also stumble upon ancient Polynesian carvings in its volcanic hillsides. A day trip to the remote island of Atiu also gives you the chance to meet friendly locals in its string of tiny villages and explore its many limestone caves.
A honeymoon should be filled with memorable experiences and that's something the Cook Islands isn't short of. A lagoon cruise around Aitutaki weaves you through its sandy cays, stopping every now and again so you can snorkel among kaleidoscopic fish in the turquoise waters. It's the pit-stop at One Foot Island which will likely give you your most memorable souvenir – a footprint stamp from its ramshackle passport office! There's more beyond getting your passport stamp, from going stand-up paddleboarding at night, clambering over huge tree roots on a rainforest hike (one of the best things to do in Rarotonga) or a beach picnic on whiter-than-white sands.
PLAN YOUR HOLIDAY
Enquire Now
Honeymoon resorts
Our top five honeymoon resorts in the Cook Islands
Travel Guide
Cook Islands honeymoon FAQ
Where are the Cook Islands in the world?
The Cook Islands are found in the middle of the South Pacific Ocean, halfway between Australia and South America. There are 15 islands in total, which are split into two island groups: Northern and Southern.
What are the best honeymoon resorts in the Cook Islands?
The Cook Islands has a real mix of romantic hideaways across the islands of Rarotonga and Aitutaki. If you'd prefer a more intimate boutique hotel, then we love Little Polynesian Resort and Crown Beach Resort for couples. Rumours Luxury Villas & Spa and Sea Change Villas are also boutique but also comprise only luxury villas, offering you the chance to own up in your romantic cocoon. On Aitutaki, Pacific Resort is the epitome of heavenly barefoot luxury!
What is there to do in the Cook Islands on honeymoon?
As you'd probably guess with an island honeymoon, the Cook Islands is blessed with beautiful beaches for relaxing on, as well as glittering waters perfect for snorkelling and a range of water sports. The beaches also lend themselves to a number of romantic experiences which we can organise with your hotel, such as sandbank picnics and candlelit dinners on the beach. Beyond your resort, Rarotonga is an island that deserves to be explored further, whether that's by hiring a scooter or trekking through its interior rainforest. You can also spend time meeting friendly locals in the island's villages. If you're also spending time on Aitutaki, a cruise around its sandy cays is a must!
Do you offer all-inclusive honeymoons to the Cook Islands?
Yes, we do! Most resorts we sell will have all-inclusive packages available, even if they aren't exclusively all-inclusive.
Do we need any vaccinations to visit the Cook Islands?
The Hepatitis A vaccination is currently recommended for the Cook Islands. For any current health advice, you should seek guidance from your GP at least four to six weeks prior to travel.
Do we need a visa for a honeymoon to the Cook Islands?
British passport holders don't require a visa to visit the Cook Islands.
Specialists
Meet our Cook Islands honeymoon specialists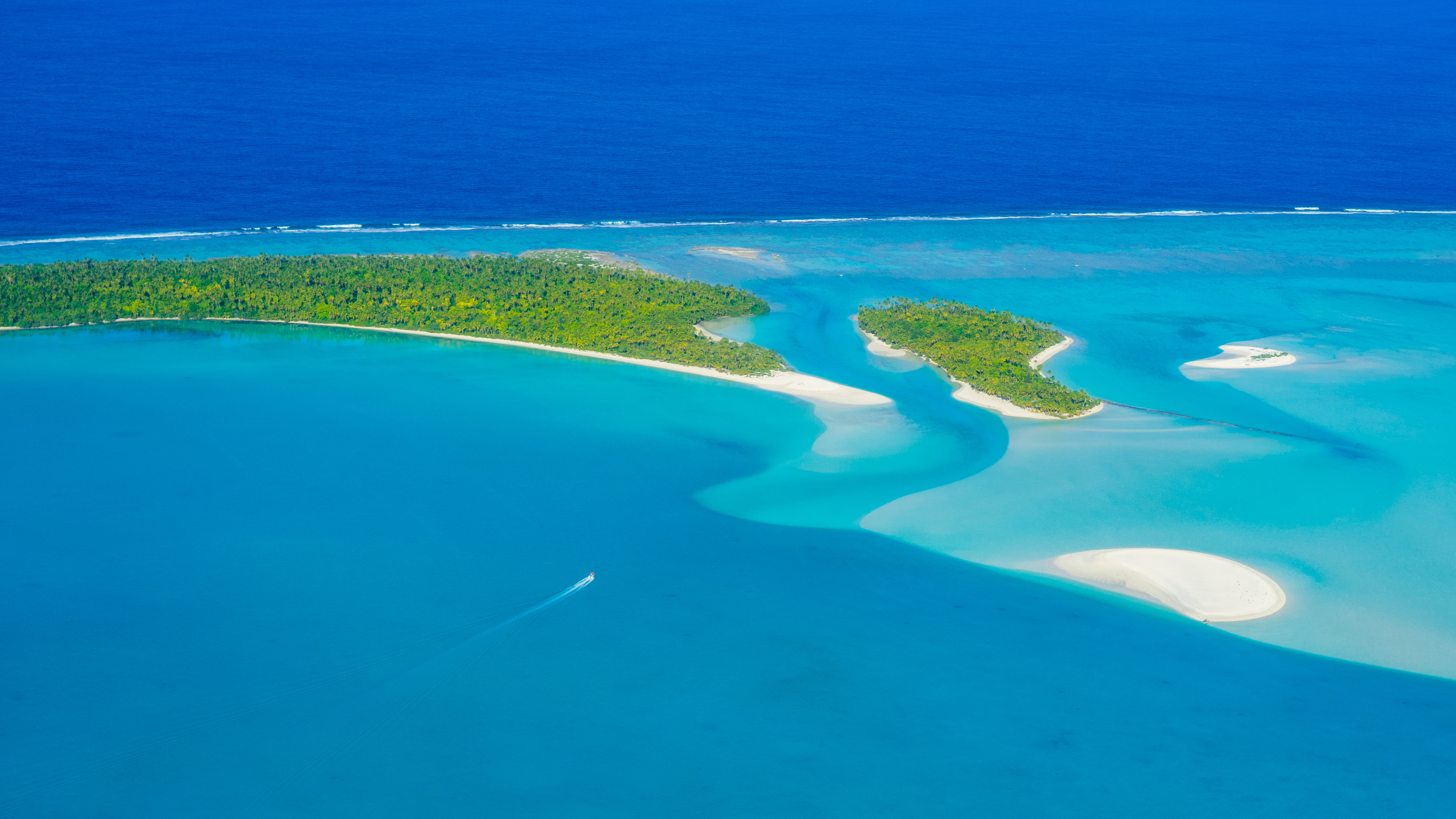 Cook Islands honeymoon inspiration
CANVAS
Head to our blog CANVAS for more inspiration, insider secrets and diaries from our team on Cook Islands Honeymoons.
Stay in touch
Sign up to our newsletter for the latest news and offers
Cookies
Our website uses cookies. Click accept to receive all cookies or change your cookie settings. You can also view our Privacy Policy to understand more about how we use cookies.
Privacy Policy