Honeymoon
Cook Islands Honeymoons
Swaying palms, powder-soft white beaches and turquoise sea, a honeymoon in the Cook Islands are perfect for romantics seeking a laid-back and idyllic escape. Located in the South Pacific, the Cook Islands comprises 15 islands in total, two of which have tourism infrastructure – the beautiful islands of Rarotonga and Aitutaki. For the perfect luxury Cook Islands honeymoon, we highly recommend splitting your time between both of these paradise islands.
The dramatic island of Rarotonga is lush and mountainous, encircled by perfect palm-lined beaches and a brilliant turquoise lagoon. Scattered around the island lie some charming honeymoon retreats and wonderful cafés and restaurants. Honeymooners can take their pick of stylish boutique resorts or luxurious private villas on Rarotonga, all wonderfully small and intimate (nothing is allowed to be built higher than a coconut tree in the Cook Islands). Rarotonga's leading resorts are Little Polynesian and Crown Beach Resort, whereas for those seeking a private villa, Sea Change or Rumours will certainly not disappoint!
A short flight away, Aitutaki is the island of your honeymoon dreams, and a wonderful contrast to Rarotonga. Aitutaki's brilliant aquamarine lagoon is studded with idyllic islets (with wonderfully imaginative names such as One Foot Island) boasting pristine white sands – a 'must' for honeymooners visiting Aitutaki is a cruise on the magnificent lagoon. Undoubtedly the leading resort in Aitutaki, the wonderfully chic Pacific Resort Aitutaki is the ideal choice for a honeymoon!
A luxury Cook Islands honeymoon is the perfect destination for couples wishing to sample local restaurants and explore under their own steam – it is easy to get out and about, either by scooter, car or island bus. We highly recommend sampling the restaurants in the resorts as well as the wonderful local cafés and restaurants. For honeymooners looking for a South Pacific stopover, the Cook Islands is the perfect choice, with wonderful honeymoon retreats just a short drive from the airport, without the need for a long transfer.
Honeymoon resorts
Our top five honeymoon resorts in the Cook Islands
Specialists
Meet our Cook Islands honeymoon specialists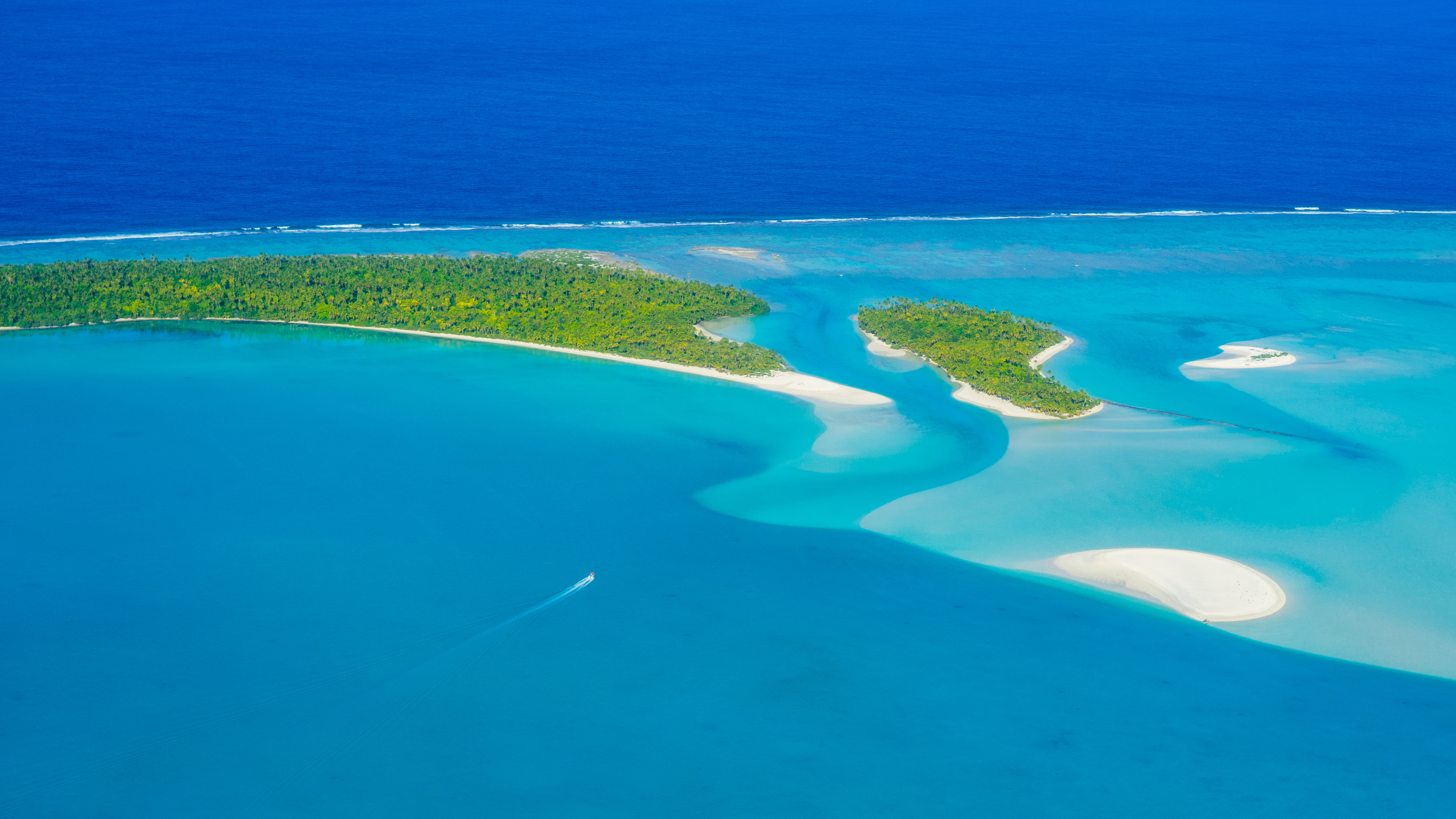 Cook Islands honeymoon inspiration
CANVAS
Head to our blog CANVAS for more inspiration, insider secrets and diaries from our team on Cook Islands Honeymoons.
Stay in touch
Sign up to our newsletter for the latest news and offers
Cookies
Our website uses cookies. Click accept to receive all cookies or change your cookie settings. You can also view our Privacy Policy to understand more about how we use cookies.
Privacy Policy