Cook Islands Family Holidays
Cook Islands Family Holidays
Family Holidays
Cook Islands Family Holidays 2021/2022
White sand beaches, swaying palms, azure sea and sparkling lagoons encapsulate the islands of the South Pacific. These jewels in the ocean sound incredibly romantic, and they are… but it's not just about private dinners on the beach and couples massages here. The beautiful Cook Islands are perfect for a sun-kissed family holiday too, with warm, calm sea for paddling and snorkelling, an array of watersports, exciting kids' clubs and smiling locals wherever you go.
The ever-smiling Cook Islanders have plenty to be happy about… from the lush, green volcanic ridges, palm-fringed, powder-soft beaches and coral-filled turquoise lagoons to the blissfully warm temperatures year round and deliciously fresh seafood. You won't find a high-rise building or a traffic light in the 'Cooks'… instead, it's all about beachfront luxury and an easy-going lifestyle.
Inspiration
Cook Islands family holiday highlights
Just because the South Pacific is a favourite with honeymooners and couples alike, it doesn't mean it isn't a great destination for families, too. In fact, there's plenty of family-friendly resorts waiting to welcome you with open arms with their brilliant kids' clubs, variety of water sports and spacious multi-bedroom retreats and villas. You'll probably be surprised by the amount of choice there is and the Cook Islands may even become your new favourite family destination!
As well as the fun you can have as a family in your resort, there is plenty of thrilling activities children will love across the wider Cook Islands. In many ways, the archipelago is like a living classroom, where your young ones can learn about the local way of life while enjoying themselves. Treks through Rarotonga's jungle will have them learning about the medicinal properties of its many trees and plants, while the caves they'll explore on a day trip to Atiu will completely fascinate them! Make sure you pay a visit to One Foot Island, where your children can make their friends jealous by getting a footprint in their passport – one of the most sought-after stamps in the world!
If you're a family of water babies, you'll adore the Cook Islands. Each resort has a plethora of water sports at your disposal, from kayaking to stand-up paddleboarding to kitesurfing and sailing. Even a gentle paddle in the calm waters is a joy! Beyond your family resort, a cruise around the sandy cays of Aitutaki will offer numerous chances to swim among myriad tropical fish and marine life in crystal-clear waters. But if you really want to do something unique as a family, go stand-up paddleboarding at night, where lights on the bottom of the board will illuminate the water beneath you and allowing you to see rays, turtles and more.
Family resorts
Top Family Holiday Resorts in the Cook Islands
Plan Your Holiday
Enquire now
Travel Guide
Cook Islands family holiday FAQ
Where are the Cook Islands located?
The Cook Islands is an archipelago of 15 islands (split between the Northern and Southern island groups) located in the South Pacific Ocean, halfway between Australia and South America.
What are the best family resorts in the Cook Islands?
There are a number of resorts in the Cook Islands which are fantastic for families. Both Te Manava Luxury Villas & Spa and Nautilus Resort have a wide range of two and three-bedroom villas for families to choose from. They're really spacious and many are right on the beach, offering easy access to the lovely lagoon in front of you! Te Vakaroa Villas is another great option, where you can hire kayaks and head out onto the water for some family fun.
Are the Cook Islands safe for families to visit?
Of course! The South Pacific islands are among the safest in the world to visit and the Cook Islands are no exception. Crime is low and the locals are very warm-hearted and welcoming, always eager to show you their culture and way of life. There's a laid-back island culture here which you can't help but feel comfortable with.
What is there for families to do in the Cook Islands?
There's load for families to do! Most luxury resorts in the Cook Islands offer a wide range of water sports you can enjoy together, from kayaking to stand-up paddleboarding, as well as just enjoying a paddle in the warm waters. The local villages of Atiu and Rarotonga are interesting to explore, while children will love hiking the latter's lush rainforest. They'll be walking among incredible landscapes, as well as learning about the different uses for plants and trees, as the locals have been using them for herbal medicines for centuries.
Does my family need any vaccinations to visit the Cook Islands?
The Hepatitis A vaccination is currently recommended for the Cook Islands. For any current travel health advice, you should seek guidance from your GP at least four to six weeks before travelling.
Does my family need a visa to visit the Cook Islands?
If you and your family are all British passport holders, then you won't need a Visa to visit the Cook Islands.
Specialists
Meet our Cook Islands family specialists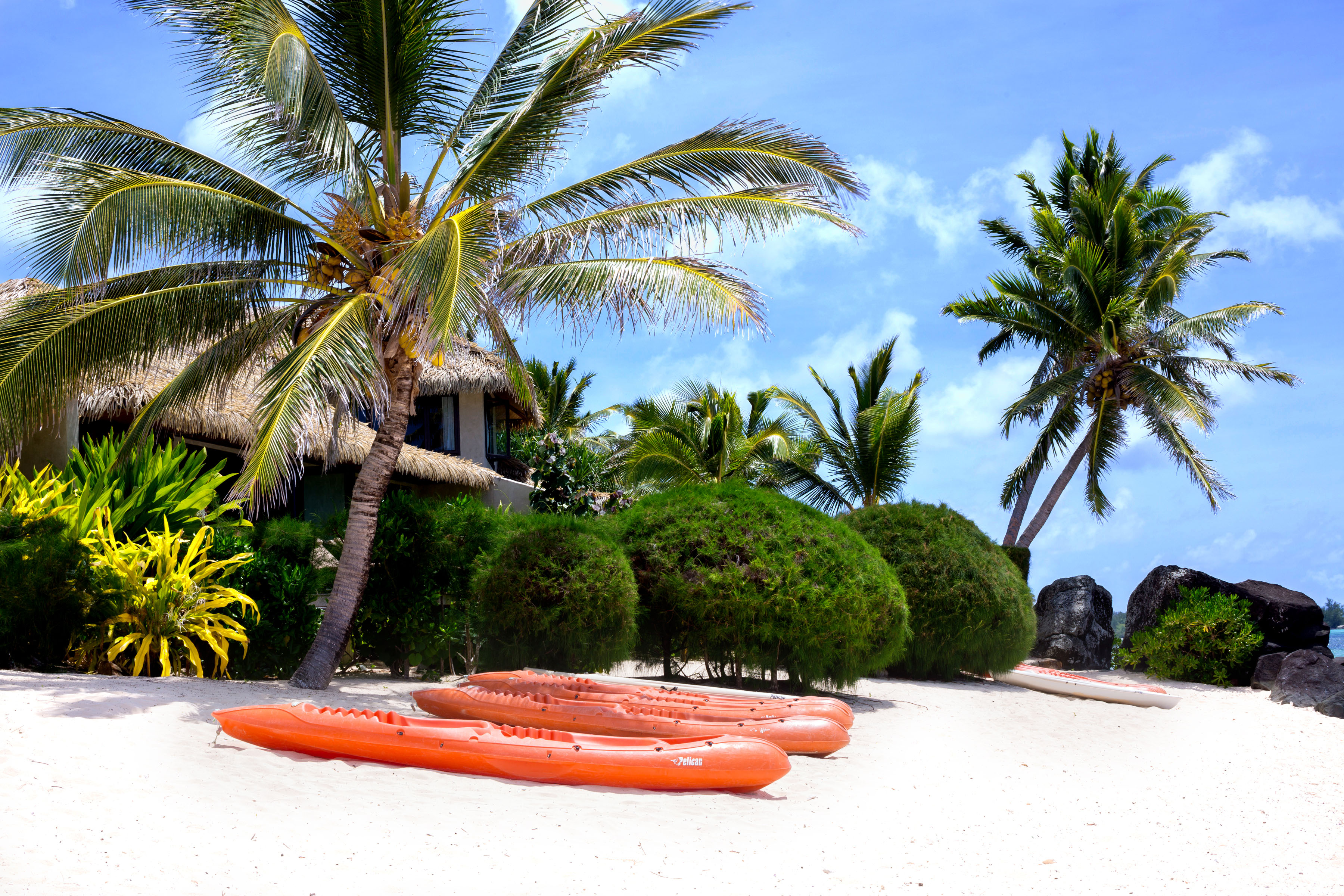 Cook Islands family inspiration
CANVAS
Head to our blog CANVAS for more inspiration, insider secrets and diaries from our team on Cook Islands Family Holidays.
Stay in touch
Sign up to our newsletter for the latest news and offers
Cookies
Our website uses cookies. Click accept to receive all cookies or change your cookie settings. You can also view our Privacy Policy to understand more about how we use cookies.
Privacy Policy