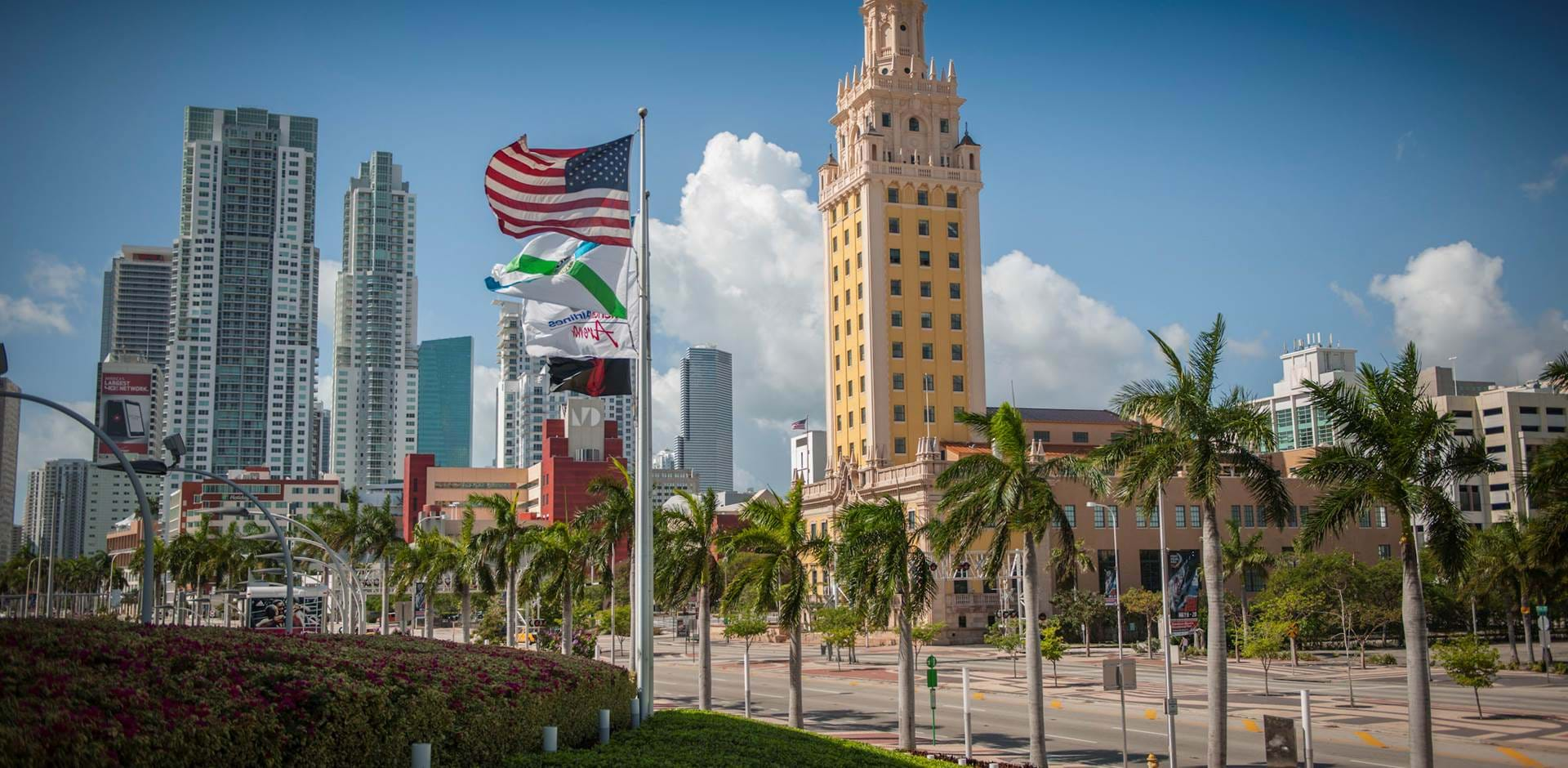 USA
Holidays in Miami
If you want a beach with a sun-kissed buzz, then look no further than Miami. It's a large slice of trendy Americana, a place that has seemingly become a playground for some of the finest architects and where cutting-edge creativity rules. Three quarters of a century after the art deco movement made Miami a byword for 1930s glamour, the city still oozes style.
Thanks to its year-round tropical climate, South Beach is a sanctuary for both the locals and visitors, where candy-coloured buildings front mile upon mile of glittering golden sand. Inland, its proximity to the Caribbean is evident in its distinct neighbourhoods, with Little Havana harbouring Cuban influences and the beat of a steel drum never too far away in Coconut Grove.
It's a luxury holiday haven for the cool and chic but it's surrounded by epic wildlife experiences, too. Tropical gardens speckle the urban environment, magnificent manatees can be spotted off the Florida coast and alligators fill the wetlands of Everglades National Park. Miami is much more than just a one-dimensional city beach destination!
Experiences
Miami highlights
Miami's trendiest neighbourhood, South Beach, is like a scene straight from Baywatch. Bronzed locals stroll the promenade, rollerbladers whizz past palms and the dazzling white sands are sprinkled with sun-worshippers. South Beach (or SoBe as it's popularly called) is possibly the coolest slice of coastline in the country, a strip where hip bars and restaurants aren't in short supply and the nightlife is so vibrant you can't help but be sucked in by its magnetism.
While Ocean Drive runs parallel to South Beach, even if the sparkling sands weren't there its treasure trove of art deco architecture means it's a landmark in itself. It has the largest concentration of 1920s and 30s resort-style architecture in the world and the sight of the pastel-coloured buildings lining the boulevard is like a throwback to the great American summers of the past. Boutique hotels now inhabit many of them, so you can stay in a piece of living history. Geometric grandeur has never looked so good, with tropical motifs adding a Miami twist to their facades.
A truly amazing wilderness, Everglades National Park lies right on Miami's doorstep. It's a tangle of mangroves, marshes, forests and lakes that represent a unique ecosystem, and the only one where you can see crocodiles and alligators together. Weaving boardwalk trails mean you can immerse yourself in this enchanting landscape, while its iconic airboats ford the waterways so you can catch a glimpse of wading herons and its famous reptiles. It's a peaceful place to wander, watching the wildlife going about their business in these fine but fragile natural surroundings.
Modelled on a grand European villa, Vizcaya Museum & Gardens is worth visiting, if only for its unashamed opulence. The vision of industrialist James Deering in 1916, he employed 1,000 people (10% of Miami's population at the time) to build his whitewashed renaissance-inspired mansion, lavishly furnishing it. Each room is adorned with furniture, tapestries and paintings dating as far back as the 15th-century, all of which double to form the museum it is today. Outside the mansion lies 10 acres of landscaped Italian gardens, complete with water features. The first of its kind, Vizcaya was the blueprint for more lavish builds to spring up across the city.
The palm-flecked boulevard Collins Avenue that runs along North Beach is a great place for those who are seeking a bit of retail therapy. High-end fashion shops sit alongside art deco designer boutiques and at night, neon signs sparkle against an ink-black sky. Like South Beach, the nightlife here is buzzing and a brilliant option for an evening to let your hair down.
Where to stay
Miami Accommodation
PLAN YOUR HOLIDAY
Short Form
Weather
The best time to visit Miami
Miami has two temperatures throughout the year: hot and hotter. Miami is a year-round destination, which makes twinning it with a break in the Caribbean all the more flexible. However, in its summer (April-November), temperatures can get uncomfortably hot.
December to March is the best time to visit Miami. Temperatures hover around a comfy 20°C, perfect for exploring the city's beaches or wild fringes.
Once you go past April, the weather in Miami can be stifling, with temperatures going north of 30°C and the air incredibly humid. If you can cope with the heat, or find a few days that are (slightly) cooler, then prices will be far better value and crowds at restaurants and attractions thinner.
Travel guide
Miami travel essentials
Do I need any vaccinations for Miami?
No vaccinations are recommended for Miami. Despite this, we'd recommend you consult your GP at least four to six weeks prior to travel for current advice.
What is the time difference between Miami and the UK?
The time difference is GMT -5 hours.
How long are the flights to Miami?
The flight time from London to Miami is around nine hours.
What is the currency in the USA?
The currency is the US dollar.
Do I need a visa for a holiday in the USA?
British passport holders don't need a visa but need to apply for an ESTA (Electronic System for Travel Authorisation) prior to your holiday. It costs US$14.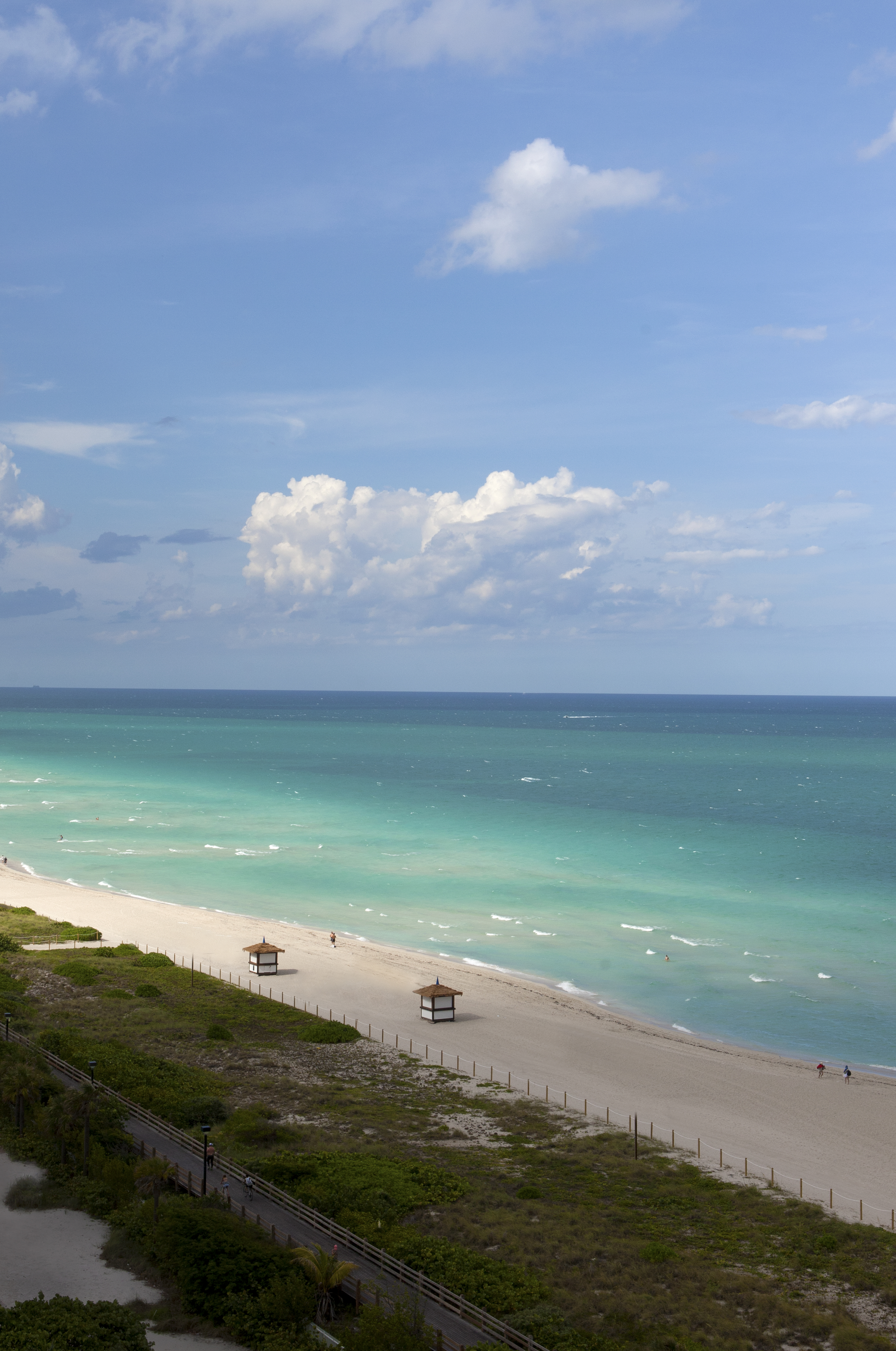 Miami inspiration
CANVAS
Head to our blog CANVAS for more inspiration, insider secrets and diaries from our team on Miami.
Stay in touch
Sign up to our newsletter for the latest news and offers
Cookies
Our website uses cookies. Click accept to receive all cookies or change your cookie settings. You can also view our Privacy Policy to understand more about how we use cookies.
Privacy Policy