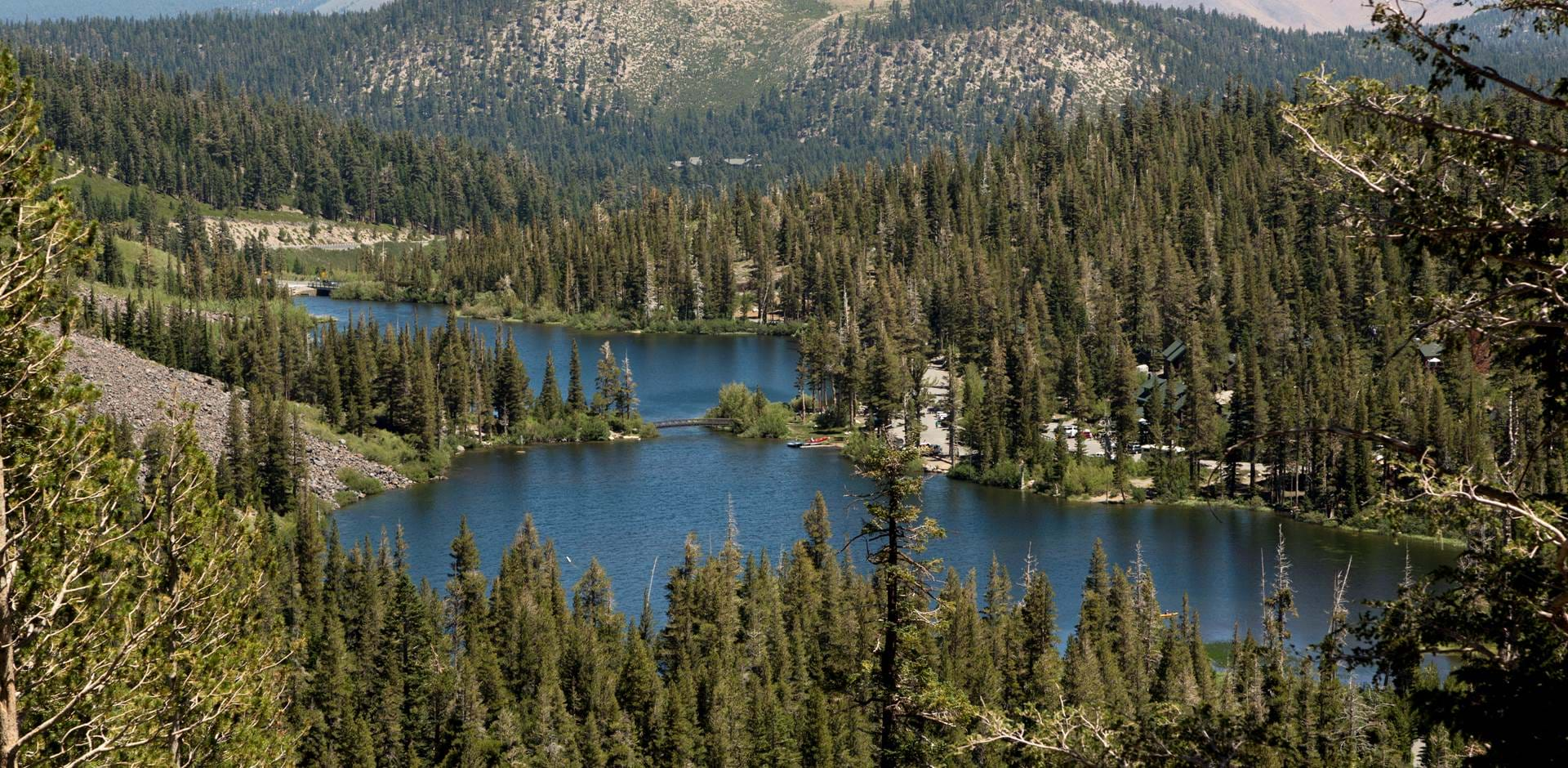 California
Holidays to Mammoth Lakes
Locals don't count years lived in Mammoth Lakes, they count epic winters survived! Visiting this magnificent mountain town, just a two-hour drive from Yosemite Valley, and its vast wilderness surroundings hidden deep in the heart of the Sierra Nevada, is no small adventure. Often overlooked by California road-trippers, Mammoth Lakes is a hidden gem that we love and adore for its outdoor spirit and wholesome sense of community.
Summer

If you're planning a journey through California between May and October, Mammoth Lakes is likely to be bathed in sunshine and bustling with happy hikers and mountain bikers. Surrounded by 2.2 million acres of federally protected land, you can go for days without seeing another soul. Although it's a known mecca for adventure junkies and professional athletes, the special thing about Mammoth Lakes is that all activities on offer are accessible for every ability and every age. Rent a bike and explore over 30km of paved bike paths which surround the town, or head back-country and take on some of the steep mountain climbs. Drive 45 minutes north and you'll be entering the jewel in California's crown, Yosemite National Park. Visit this area of jaw-droppingly stunning natural beauty during the day and then escape the crowds by heading back to Mammoth Lakes in the evening. Enjoy a cold craft beer from the Mammoth Brewing Company and a delicious evening meal at Petra's, an elegant eatery in the heart of town.
Winter

A common debate amongst locals is which season is best to visit Mammoth Lakes. The honest answer is that both are fantastic. In 2016, Mammoth received 18 metres of snow, the most out of any ski resort on the planet. When you blend that with 300 days of sunshine, you'll get plenty of epic 'bluebird' days on the mountain. Although the 'world-class' conditions may sound intimidating to those yet to master the slopes, Mammoth mountain has an array of runs to cater for all abilities and a fabulous ski school offering group and private lessons for all ages. Keen boarders and skiers will never tire of the vast amount of back-country terrain to be covered, accessible from the top of the lifts, or by helicopter. One local hang-out not to miss is The Clocktower; Mammoth's great après ski bar, where you can grab a pre or post-slope drink any time of day!
Accomodation
Where to stay in Mammoth Lakes
Explore
Aside from skiing, snowboarding, mountaineering, biking, hiking and every other activity you can think of... here are five things not to miss whilst on holiday in Mammoth Lakes.
This National Monument protects a rare and fascinating geological formation of columnar basalt; one of the finest in the world. From its trailhead you can access a number of day and overnight hikes, including the John Muir and Pacific Crest Trail.
If you're visiting during the summer months, it is 100% worthwhile taking the gondola up to 'Top of the Sierra'. You will truly feel on top of the world. Enjoy a short, medium or long hike and visit one of the highest interpretive centres in the world!
At the base of Mount Morrison you'll find Convict Lake. Although now an incredibly peaceful and beautiful place to visit, its name comes from a story much less serene…of six inmates from Nevada prison, who escaped here and eventually battled their way out with a very violent shootout! It is now a wonderful spot for fishing, horseback riding and hiking.
Hauntingly beautiful and one of the oldest lakes in the western hemisphere, Mono lake is 695 square miles in size, feeling almost sea-like in its enormity. The lakes salty water is brilliant for swimming, but also sustains trillions of shrimp which attract a huge array of migratory birds, much to the delight of keen bird-watchers from around the world. The lake is also well known for its 'tufa towers', which are mineral formations created from the fresh-water springs which bubble up through the alkaline water of Mono Lake.
One of California's only genuine gold-mining ghost towns lies in Bodie State Historic Park, just over an hour north of Mammoth Lakes. Once home to over 10,000 people, all that survives today are deserted streets but much of the original infrastructure remains intact. The shelves of former shops and bars are kept fully stocked by the park rangers, allowing visitors to step back in time and get a real insight into what Bodie State life was like.
Weather
Best time to visit Mammoth Lakes
Specialists
Meet our Mammoth Lakes specialists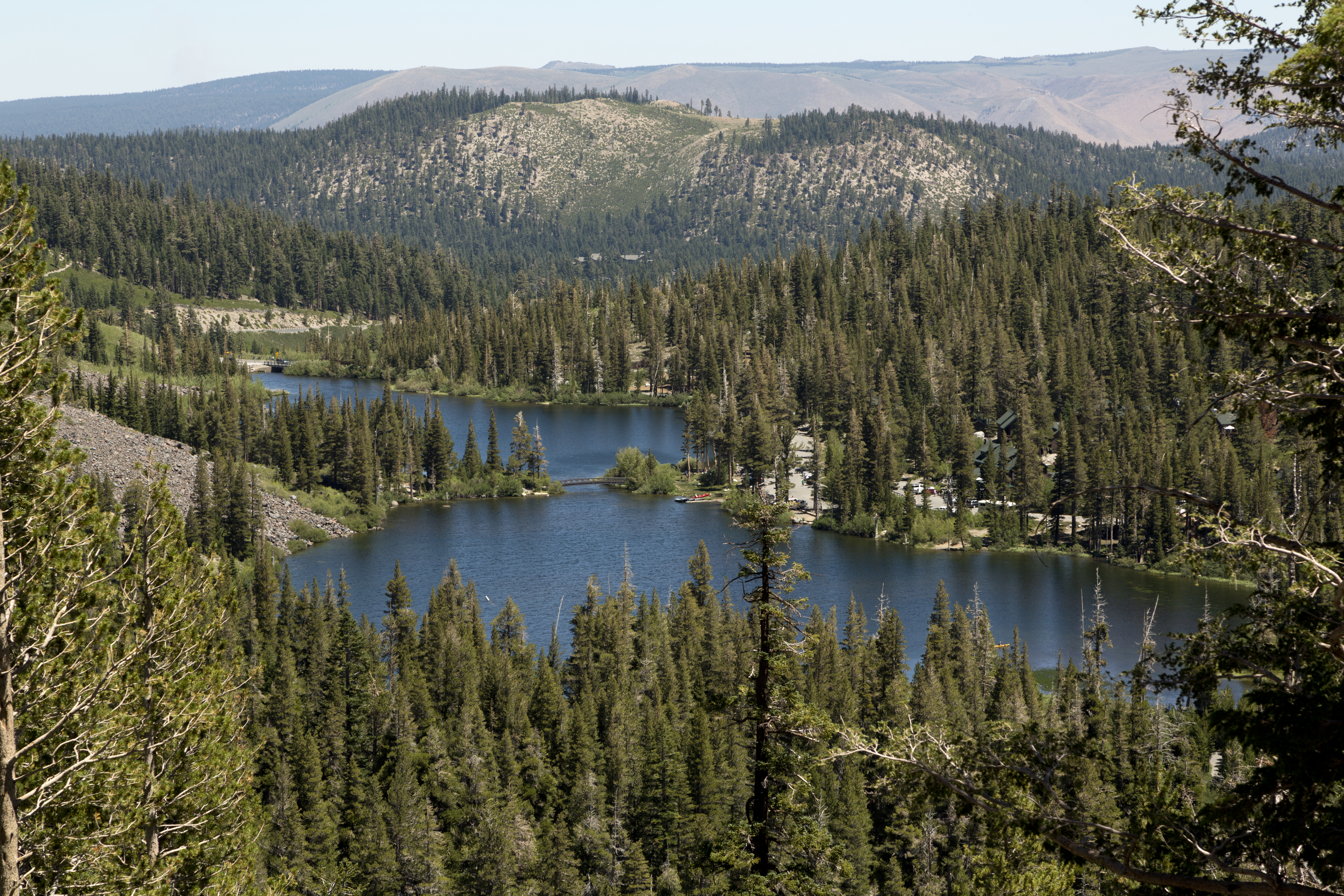 California
Itineraries
Discover the breathtaking beauty of California. Plan the journey of a lifetime today.
Stay in touch
Sign up to our newsletter for the latest news and offers
Cookies
Our website uses cookies. Click accept to receive all cookies or change your cookie settings. You can also view our Privacy Policy to understand more about how we use cookies.
Privacy Policy