Honeymoon
Luxury Seychelles Honeymoons
The ultimate beach getaway and one of the world's most romantic destinations, there is no better host for any luxury honeymoon than the Seychelles. The islands has à deux indelibly printed into its pearl-white sand. This is the archetypal tropical paradise: deserted beaches, thickly cloaked interiors, infinite topaz waters, a pantone-coloured marine life, some of the most romantic private retreats on earth, and even a friendly population of giant tortoises.
A thousand miles off the east coast of Africa, these dreamy drops in the Indian Ocean feel utterly remote. There are 115 outposts in total, each beguiling in its own individual way. Perfect island-hopping material (helped by regular flights, ferries, speedboat and helicopter transfers), many visitors combine at least two or three destinations to really let the Seychelles get under their skin.
Honeymoon tips
Top five tips for a honeymoon in the Seychelles
The Seychelles is the perfect island hopping destination and we highly recommend visiting at least two islands on your honeymoon. The two main islands of Mahe and Praslin are the perfect combination, boasting some of the worlds most famous beaches and stunning landscapes. If time and budget permit, the outer coralline islands are Robinson Crusoe castaway at its best.
Famous for having the oldest colony amongst the Seychellois community, your luxury honeymoon won't be complete until you have had your photo taken with a giant tortoise! The largest groups of these gentle natured beasts live on the outer coralline islands such as Denis Island, where they run a conservation and breeding project. However, you can also spot them on Praslin and the neighbouring island of La Digue.
Take a journey back in time and visit La Digue island which lies just a short boat ride off the coast of Praslin. Cars and motorised vehicles are limited and the preferred way to transport around this tiny island gem is by bicycle or Ox & Cart. Step over a giant tortoise or ten on your way to a local café and experience local Seychellois life at its best.
Water sports and activities
The reefs surrounding the outer coralline islands such as Denis & North Island provide the ultimate playground for water babies of all levels. With some of the best fly fishing in the world, join a crew and help haul in the catch of the day for the evenings BBQ dinner, or head under the surface to experience a colourful menagerie of fish and coral alike.
The islands of Mahe and Praslin are fantastic for couples looking for luxury island living, with a bit of room to explore too. Renting a car is the easiest way to get around, visit the bustling capital Victoria on Mahe and the Valle de Mai on Praslin where you will learn the history and heritage of the Seychelles, and the source of the famously 'bum' shaped Coco de Mer bean – so synonymous with the destination
Honeymoon resorts
Our top five honeymoon resorts in the Seychelles
Specialists
Meet our Seychelles honeymoon specialists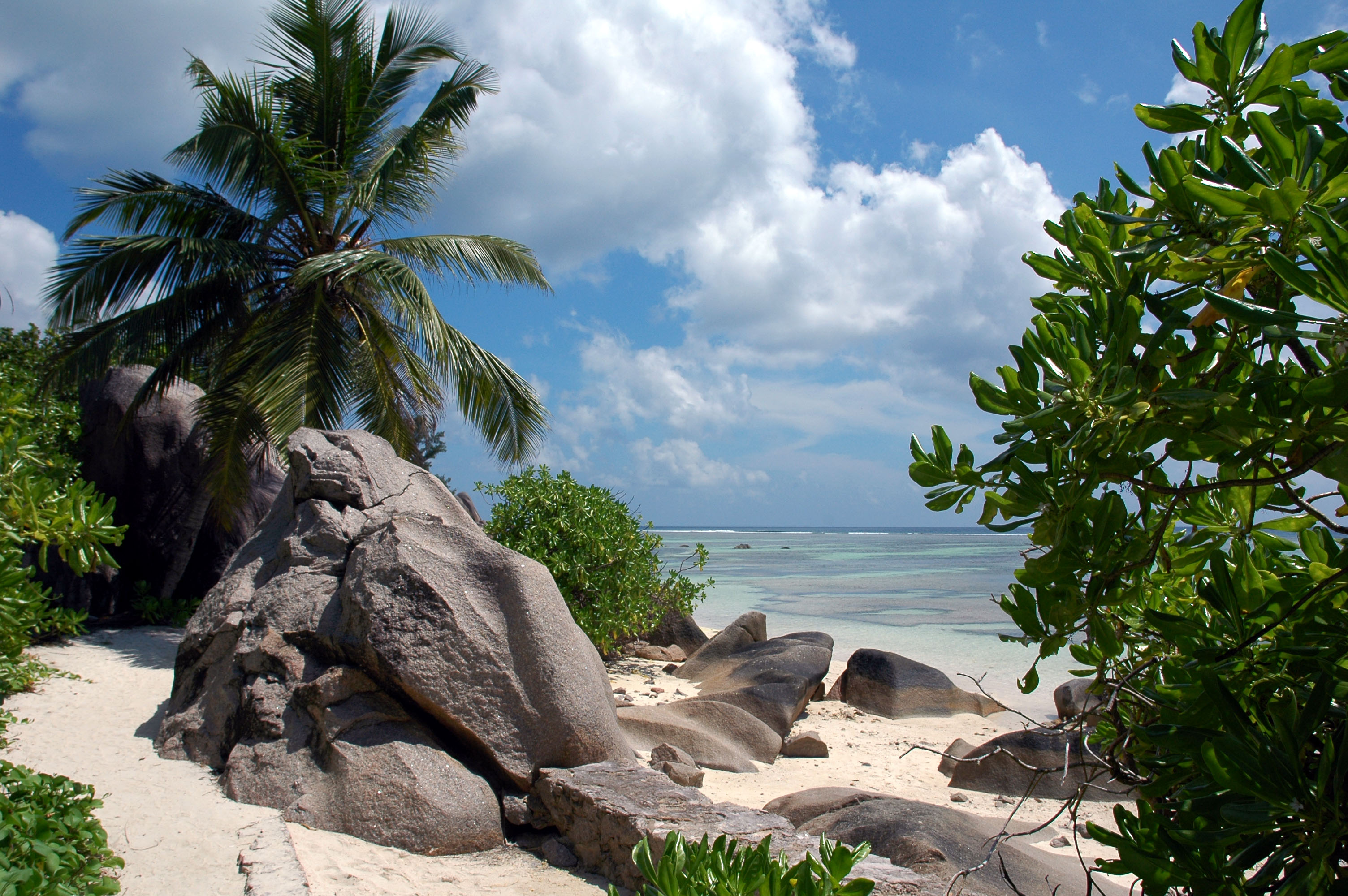 Seychelles honeymoon inspiration
CANVAS
Head to our blog CANVAS for more inspiration, insider secrets and diaries from our team on Seychelles Honeymoons
Stay in touch
Sign up to our newsletter for the latest news and offers