Honeymoon
Luxury Seychelles Honeymoons 2023/2024
The ultimate beach getaway and one of the world's most romantic destinations, there is no better host for any luxury honeymoon than the Seychelles. The islands has à deux indelibly printed into its pearl-white sand. This is the archetypal tropical paradise: deserted beaches, thickly cloaked interiors, infinite topaz waters, a pantone-coloured marine life, some of the most romantic private retreats on earth, and even a friendly population of giant tortoises.
A thousand miles off the east coast of Africa, these dreamy drops in the Indian Ocean feel utterly remote. There are 115 outposts in total, each beguiling in its own individual way. Perfect island-hopping material (helped by regular flights, ferries, speedboat and helicopter transfers), many visitors combine at least two or three destinations to really let the Seychelles get under their skin.
Honeymoon tips
Top five tips for a honeymoon in the Seychelles
The Seychelles is the perfect island-hopping destination and we highly recommend visiting at least two islands for a brilliant twin-centre honeymoon. There isn't a definitive Seychelles honeymoon island – they're all incredible choices for newly weds and each offers a slightly different vibe and vistas. There's luxury honeymoon resorts found across the Seychelles, whichever islands you end up choosing. The two main islands of Mahé and Praslin are the perfect combination, boasting some of the worlds most famous beaches and stunning landscapes. If time and budget permit, the outer coralline islands are Robinson Crusoe castaway at its best.
For a truly memorable thing to do on your Seychelles honeymoon, why not meet its most famous reptile? With the largest population of Aldabra giant tortoises in the world, your luxury honeymoon won't be complete without a picture with one of these loveable creatures! The largest groups of these gentle-natured beasts live on the outer coralline islands such as Denis Island, where they run a conservation and breeding project. However, you can also spot them on Praslin and the neighbouring island of La Digue.
Take a journey back in time and visit La Digue island which lies just a short boat ride off the coast of Praslin. Cars and motorised vehicles are limited and the preferred way to transport around this tiny island gem is by bicycle or Ox & Cart. Step over a giant tortoise or ten on your way to a local café and experience local Seychellois life at its best.
Water sports and activities
The reefs surrounding the outer coralline islands such as Denis & North Island provide the ultimate playground for water babies of all levels. With some of the best fly fishing in the world, join a crew and help haul in the catch of the day for the evenings BBQ dinner, or head under the surface to experience a colourful menagerie of fish and coral alike.
The islands of Mahe and Praslin are fantastic for couples looking for luxury island living, with a bit of room to explore too. Renting a car is the easiest way to get around, visit the bustling capital Victoria on Mahe and the Valle de Mai on Praslin where you will learn the history and heritage of the Seychelles, and the source of the famously 'bum' shaped Coco de Mer bean – so synonymous with the destination
Honeymoon resorts
Our top five honeymoon resorts in the Seychelles
Plan your honeymoon
Enquire now
Travel guide
Seychelles honeymoon FAQ
Found speckling the Indian Ocean, the Seychelles is a group of islands located north-east of Madagascar and to the east of the East African mainland.
Is the Seychelles a good honeymoon destination?
Certainly! In our eyes, the Seychelles is one of the best destinations in the world for a honeymoon. They've got some of the softest beaches we've dipped our toes into and some of the clearest waters we've ever swum in. There's over 100 of these tranquil parcels of perfection and each one feels as untouched as the next. So, when you and your loved one visit on your honeymoon, you'll often feel like the first to step foot on these stunning islands – a magical feeling! Plus, the islands are close enough that you can combine several in one honeymoon – something we'd heartily recommendation as they are all different and captivating in their own way.
What is there to do on a honeymoon in the Seychelles?
The Seychelles boasts brilliant beaches on each one of its islands, whether it's the granite boulder-pocked beaches of Mahé and Praslin, or powder-soft stretches you can find on smaller islands like Desroches or Félicité. Many have been named among the world's best beaches, including Anse Source d'Argent on La Digue and Anse Lazio on Praslin, so you'll be sure of somewhere romantic to chill together.
Visit between October and February and you'll be able to witness nesting hawksbill turtles, who come to many of the Seychelles' beaches to lay their eggs. Nature is a big theme because of the archipelago's untouched splendour, whether it's snorkelling among pristine coral reefs or wandering emerald reserves, such as the Vallée de Mai.
Your resort will also have their own tricks up their sleeve to make your stay as romantic as possible, with the likes of candlelit dinners on the beach and sunset cruises just some of the romantic experiences you can enjoy.
Where are the best honeymoon resorts in the Seychelles?
There are plenty of great options when it comes to picking somewhere to stay on a Seychelles honeymoon. Some of our favourites include the glorious seclusion of Constance Lemuria on Praslin and Raffles Seychelles, whose stunning views are also matched by the exceptional service, so you shouldn't need to lift a finger on your honeymoon.
Hilton Seychelles Labriz Resort & Spa is found on unspoilt Silhouette Island, whose lush beauty is akin to something from Jurassic Park – just without the dinosaurs! Six Senses Zil Pasyon is built around eye-catching granite boulders, while Denis Private Island is tranquil perfection for a honeymoon.
These are just a few of our top picks, which are even better when you combine a few in a single honeymoon!
Can you have a twin-centre honeymoon in the Seychelles?
The Seychelles is made for a twin-centre honeymoon! Every island offers something a little different, whether it's the beautiful boulder-pocked beaches of Mahé, the time-frozen charms of La Digue or the unspoilt wonders of Cousine Island. We're even prepared to be bold enough to suggest not limiting yourself to only two islands – the islands are relatively easy to move between, so you could mix three, or even four, islands in one honeymoon!
Do I need a visa for a honeymoon for the Seychelles?
British passport holders don't need a visa to visit the Seychelles.
Do I need any vaccinations to visit the Seychelles?
No vaccinations are currently recommended for the Seychelles. If you're entering the Seychelles from a Yellow Fever zone, possession of a valid Yellow Fever inoculation certificate is required. For any current travel health advice, you should seek guidance from your GP at least four to six weeks prior to travel.
Specialists
Meet our Seychelles honeymoon specialists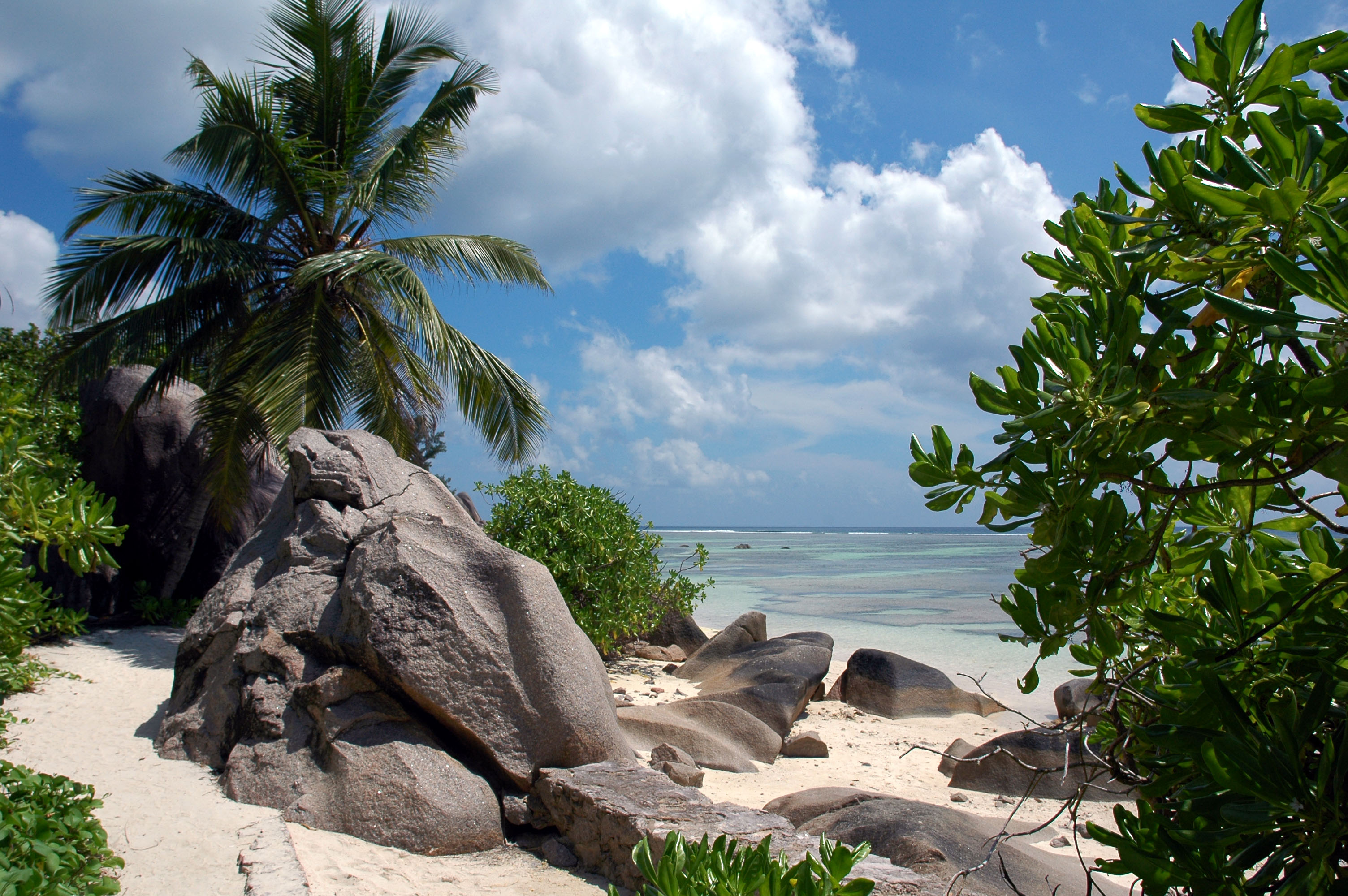 Seychelles honeymoon inspiration
CANVAS
Head to our blog CANVAS for more inspiration, insider secrets and diaries from our team on Seychelles Honeymoons
Stay in touch
Sign up to our newsletter for the latest news and offers
Cookies
Our website uses cookies. Click accept to receive all cookies or change your cookie settings. You can also view our Privacy Policy to understand more about how we use cookies.
Privacy Policy