Honeymoon
Mauritius Honeymoons 2023/2024
Possibly in danger of being pigeonholed for just being the destination of a luxury Mauritius honeymoon, but the intrepid traveller knows what lies beyond its swanky five-star gates. It was Mark Twain who said "Mauritius was made first and then heaven; and heaven was copied after Mauritius". In 1896 there wasn't a luxury hotel to be seen, just beautiful land, idyllic coastline, wonderful people and a unique cultural vibrancy, all of which remain integral to the Mauritius of today. We are passionate about the destination, the mountains that soar above verdant valleys, the sugar cane plantations that stretch as far as the eye can see, the towns and villages alive with every nuance of local life and the utterly contagious charm of the islanders.
Mauritius tips
Top five reasons to have a honeymoon in Mauritius
Mauritius has a dreamy coastline
With the stunning ocean at your fingertips, long soft white sandy beaches and five-star luxurious hotels, Mauritius is truly a magical place to spend your honeymoon. When it comes to the best place to stay in Mauritius, there is no right or wrong answer! Mauritius is small enough for it to be accessible on several day trips, should you wish to be adventurous and get out and about. Luxury resorts are dotted all around the island's coastline, as well as in Mauritius' lush interior and on tiny islets offshore. In terms of the best area to stay in Mauritius for a honeymoon, it really depends on kind of vibe you're after! If you want a more tranquil atmosphere, where you cocoon yourself in a luxury Mauritius resort, we'd suggest the east coast. If you'd want to be closer to wild walks and a few activities, the island's south and west coastlines can offer that. In truth, wherever you stay, you won't be far away from anything!
Mauritius has incredible hotels
All of our hotels have been carefully handpicked and visited by our Mauritius specialists here at Turquoise. We have chosen the hotels that we feel deliver an amazing high-end experience, with excellent service and outstanding cuisine. There's everything from all-inclusive honeymoon resorts (other board rates are available) and coastal cocoons with private honeymoon villas, to mountain retreats and unique bubble lodges. Being a small island, Mauritius also lends itself well to combining hotels in one trip, so you can mix a few resorts for an incredible Mauritius luxury honeymoon package.
There are amazing honeymoon perks
With each hotel offering honeymoon guests amazing honeymoon extras, from a complimentary bottle of wine in your room, to spa discounts, you often have huge honeymoon savings, such as one partner stays for free, making your stay half the price and amazing value!
Mauritius has many romantic dining spots
It is a truly romantic destination, and the hotels offer 'Destination Dining', which is a chance for you to enjoy a special lunch or dinner in a very private and romantic destination within the hotel. It can be a private candlelit dinner on the beach, for example, or a special romantic dinner in the comfort of your own villa with a butler service and experience. You can also go for a stunning floating breakfast when staying in a room with a private pool.
Mauritius is great for weddings
Weddings and ceremonies are really popular in Mauritius, as the hotels offer beautiful locations for a ceremony at great prices and some even offer complimentary wedding packages when you stay for seven nights. Why not get married on a stunning beach, or within the beautiful gardens and celebrate your special day with family and friends?
PLAN YOUR HOLIDAY
Enquire Now
Honeymoon resorts
Our top honeymoon resorts in Mauritius
Travel guide
Mauritius honeymoon FAQ
Where is Mauritius located?
Mauritius is an island nation found in the Indian Ocean to the east of Madagascar. Far-flung and tropical, the country's closest neighbour is the island of Réunion, around 220km away to the south-west.
Do I need a visa to visit Mauritius?
British passport holders don't need a visa to visit Mauritius.
Do I need any vaccinations to visit Mauritius?
No vaccinations are currently recommended for Mauritius. If you're entering Mauritius from a Yellow Fever zone, possession of a valid Yellow Fever inoculation certificate is required. For any current travel health advice, you should seek guidance from your GP at least four to six weeks prior to travel.
What should I pack for a honeymoon in Mauritius?
Mauritius enjoys a hot, tropical climate throughout the year, so we'd recommend packing plenty of light clothing! Accessories like hats, sunglasses and suntan lotion are also essential, even when it's overcast as the tropical sun is still strong. Even though Malaria isn't a risk in Mauritius and there isn't a heavy presence of mosquitoes in the island, we'd still advise taking insect repellent as a precaution.
If you're thinking of taking to some of the many excellent walking trails which weave through Mauritius' leafy interior, then sensible walking shoes or boots are a must. Don't forget your camera as well, so you can capture the spellbinding views on film as well as in your memories!
It's also worth noting that some hotels have their own dress code for the evenings, so please check with your travel specialist about a hotel's specific dress code. Typically, men are expected to wear long trousers, a collared shirt (short sleeves are fine) and closed toe shoes. Ladies can wear summer dresses and sandals.
How much does a honeymoon to Mauritius cost?
A honeymoon to Mauritius can start from in the region of £1,800 per person for seven nights. This can rise depending on your resort, length of stay and what board basis you choose to be on, as well as the time of year you visit.
Is Mauritius a good honeymoon destination?
Of course! Known for its pristine beaches, lush interior and spectacular coral reefs, Mauritius has a bit of everything for any type of honeymoon. There's relaxation, adventure and plenty of water sports you can indulge in, as well as fantastic food and drink. Plenty of luxury resorts are dotted along its shores, too, many of which offer quiet spots in their grounds or around the island the two of you can escape to for some privacy.
Mauritius is one of our most popular honeymoon destinations and rightly so in our eyes. You can really tailor your Mauritius honeymoon however you please, whether you love walking through the rainforest, going snorkelling, playing golf or just chilling on powder-soft sands. If you fancy combining the lot, you can do that, too!
Where should I go in Mauritius for a honeymoon?
There are so many romantic options for places to stay in Mauritius, you are spoilt for choice! Few settings could be as stunning for a honeymoon as LUX* Le Morne, a resort enveloped in palms and overlooked by the towering Le Morne Brabant peak. Hotel 20 Degrees South offers French-inspired intimacy in a gorgeous shaded coconut grove, while One&Only Le Saint Géran is the ultimate in luxury, nestled in glorious grounds on a private peninsula and offering style, service and elegance that's firmly Mauritian in origin. If you are a little more active and want something a bit out of the ordinary, Lakaz Chamarel is high up in the mountains, close to the wild Black River Gorges National Park and with fine island-wide views.
What is there to do in Mauritius on honeymoon?
Mauritius is far more than just an island to fly to and flop on the beach. Yes, it does have idyllic stretches of sand, but if you're newly weds who want to twin relaxation with adventure and thrilling activities, Mauritius also has those in abundance. Most resorts offer a plethora of non-motorised water sports you can enjoy, including snorkelling, kayaking, stand-up paddleboarding and romantic sunset cruises. Outside of your resort, Mauritius is an island brimming with adventure. There's everything including jungle hikes, quad biking through leafy plains, rum distillery tours, dolphin spotting and even incredible helicopter tours.
Thanks to its quiet roads and small size, Mauritius is a great destination for self-driving, where you can tailor your own itinerary day by day. Our travel specialists can help explain more about each activity and arrange them on your behalf.
Specialists
Meet our Mauritius honeymoon specialists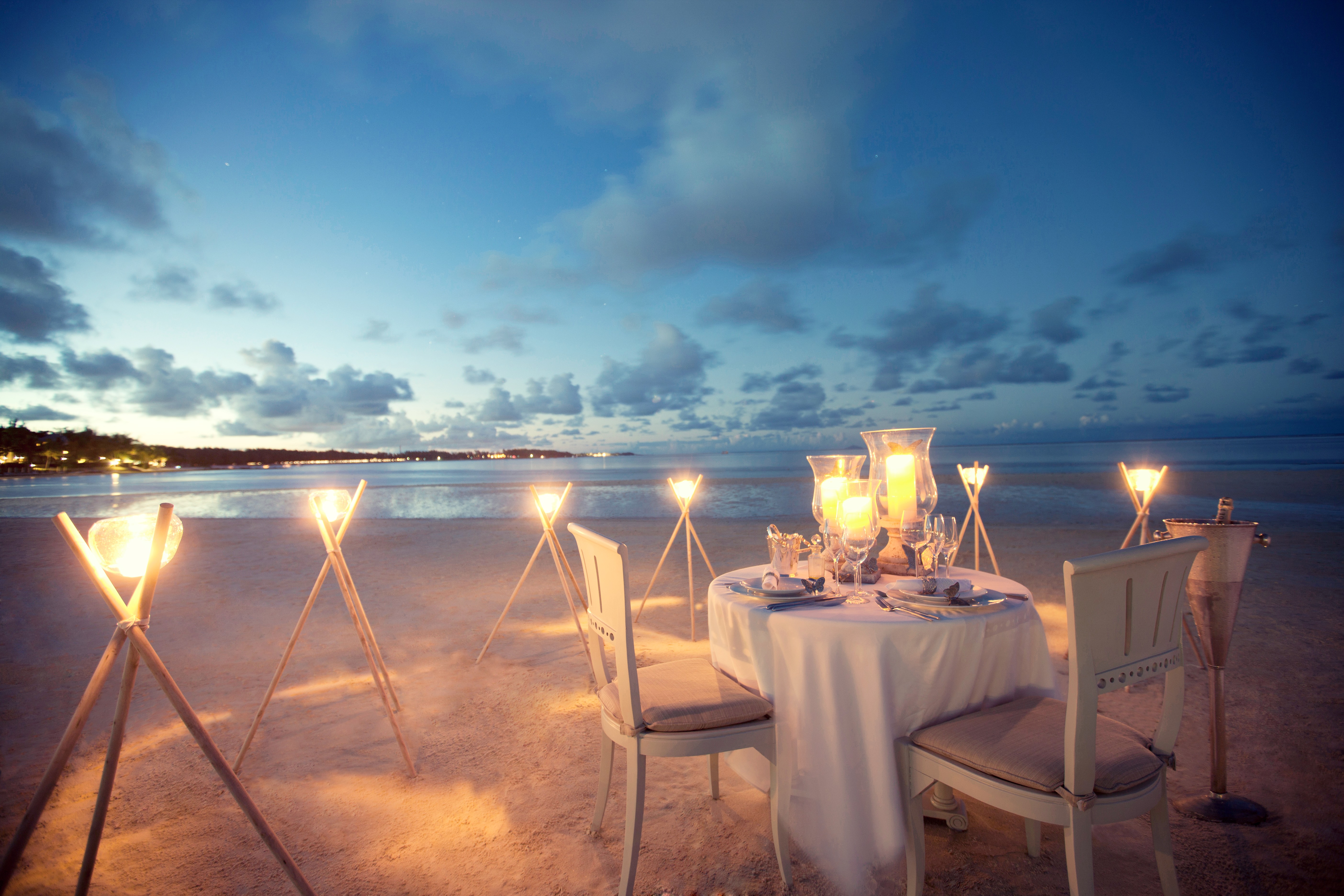 Mauritius honeymoon inspiration
CANVAS
Head to our blog CANVAS for more inspiration, insider secrets and diaries from our team on Mauritius Honeymoons.
Stay in touch
Sign up to our newsletter for the latest news and offers
Cookies
Our website uses cookies. Click accept to receive all cookies or change your cookie settings. You can also view our Privacy Policy to understand more about how we use cookies.
Privacy Policy